If you're following keto, it's crucial to get high-quality protein–and eat minimal carbohydrates. But these eating habits are opposed to the eating habits of most Americans. To see how refined carbohydrates are given priority over the best protein sources, one only need look at the cookie market.
Americans love their cookies–but just how much is a little astounding. A 2015 survey of 1,000 adults estimated, based on responses, that the average American consumes as much as nearly 19,000 cookies in a lifetime.
Or, about one cookie for the day for adults ages 18 to 70, not including cookies consumed during childhood.
Even though the survey isn't perfect, it does capture an idea of Americans' love for cookies. And other surveys seem to indicate a similarly high level of consumption. Consumers in the United States, as a whole, spend around $300 million a year on Oreo cookies alone.
That's a lot of empty carbohydrates, not to mention sugars, additives, and artificial ingredients. But recently, one of Americans' favorite treat is getting a makeover–and becoming a favorite among keto diets.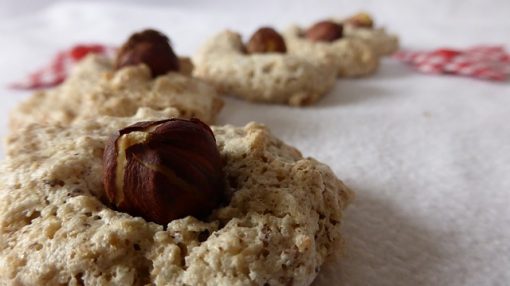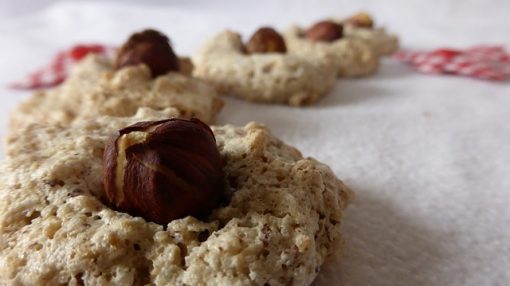 How Cookies are Gaining Popularity–in Keto Diets
If you've never heard of protein cookies, they might sound either too good to be true, like some lousy food experiment gone wrong, or a mix of both.
But protein cookies not only make it possible to eat cookies on a keto diet; they actually taste good and help contribute to your recommended intake of healthy fats and protein. And if you're eating keto but struggling to get enough protein, these protein cookies can be an occasional snack to give you a little extra. Adding a protein snack to your diet and trading it out for a carbohydrate-based one has potential benefits, including:
Improved brain functioning
Improved skin, bone, and muscle health
Improved muscle mass
Longer hunger control
Protein in cookies, when you incorporate healthy, natural ingredients is actually a really smart match. The reason? Protein can also reduce your risk for hypoglycemia, meaning even a cookie with some sweetness will have less impact on blood sugar levels when it contains both quality fats and protein.
And besides that, sometimes you simply want something a little sweet. Rather than derailing your diet, allowing yourself something sweet in moderation, like protein cookies, can actually help you sustain a healthy diet for the long haul.
What Should I Expect From a Protein Cookie?
Protein cookies, for the most part, look and smell like regular cookies. While the best recipes also taste a lot like the classics, they tend to have more complexity in their flavor. That's largely because most recipes incorporate whole food ingredients, lending to different textures and flavors you likely won't find in a packaged cookie.
They also are naturally sweet, relying more on natural sweeteners like Stevia, or even fruits. Without refined sugars, the taste can be less sweet, but it also tends to be more refined.
While there are many protein cookies you can buy packaged, these recipes give you more affordable options. Another benefit to protein cookies? You can customize or swap ingredients and serving sizes.
Finding the Best Protein Cookie Recipes
While there are many protein cookies you can buy packaged, these recipes give you more affordable options. Another benefit to protein cookies? You can customize or swap ingredients and serving sizes.
We've skipped any recipes that use refined flours or sugars or dyes. Most of the best recipes are simple; a few don't even require baking! With a wide variety of recipes and delicious flavors, it was also crucial that all protein cookie recipes were:
High in Protein
Low in net carbs
Low in refined sugars
Emphasis on natural ingredients and healthy fats
Without further ado, let's dive into the best protein cookie recipes out there.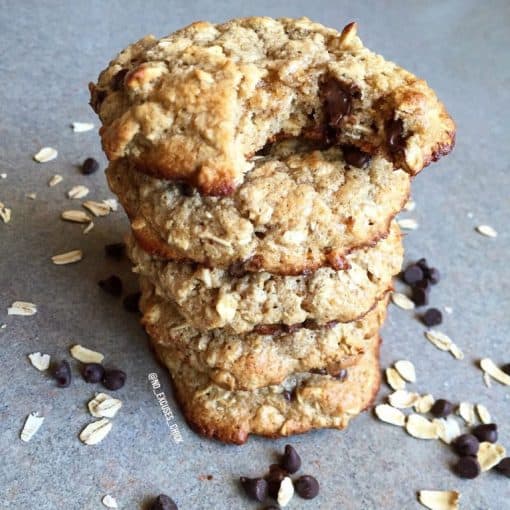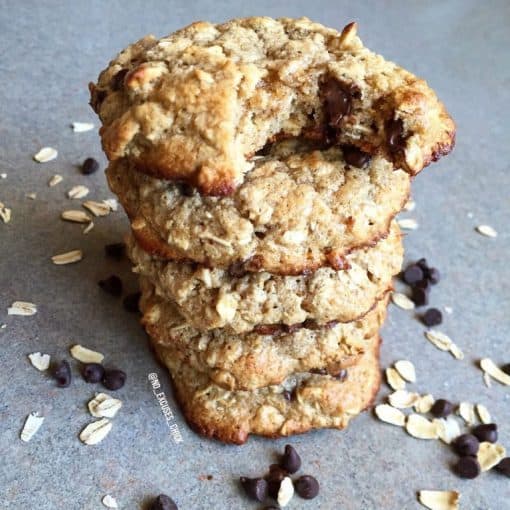 Easily one of the most popular cookies, chocolate chip cookies are both simple and nostalgic. It's likely this is the cookie you learned how to bake with your parents if you learned how to bake any cookie.
This recipe combines another favorite-oatmeal cookie–for a crowd-pleasing recipe. The best part is that you could use this same recipe to make oatmeal raisin cookies. Simply swap the chocolate chips with raisins, and add some cinnamon and nutmeg.
While most chocolate chip cookies–even protein cookies–either incorporate white sugar or flour, this one by No Excuses Nutrition does neither. It's an innovative mix of protein powders, whole wheat pancake mix (you can sub), stevia, and omega-3 butter. The dash of cinnamon already in the recipes gives the flavor a slight lift, while the mini chocolate chips make for gooey goodness.
While it's not as low carb as we'd like, this is a great option for someone craving a classic, without the sugar and with healthful protein. (You can lower the carb count slightly by using sugar-free chocolate.)
Plus, the small batch size (6 cookies) is perfect for an individual or couple.
Per Cookie:
112 calories
5g total fat
13g total carbs; 11g net carbs; 2g fiber
7g protein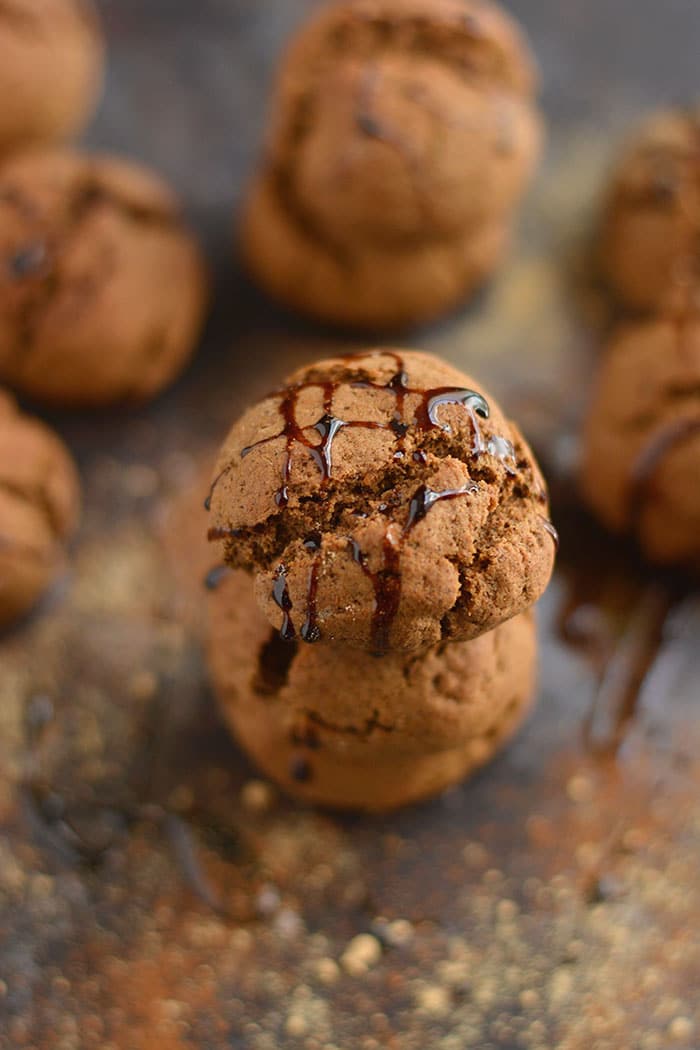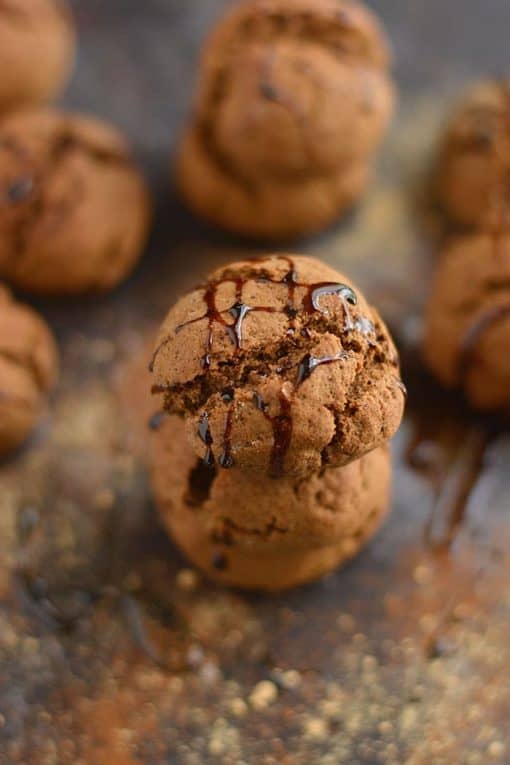 Gingersnaps are perfect for fall and winter. There's something wonderful about the rich aroma of tangy ginger and sweet cinnamon and nutmeg that evokes tradition and holidays.
This protein cookie recipe by Skinny Fitalicious also happens to be gluten-free While it does incorporate some molasses to keep that rich color and signature flavor, it's far from the sugar trap you'll find with traditional gingersnaps. Vanilla protein powder is a great complement to the spices, and coconut oil adds healthy and flavorful fats.
We should note that these gingersnaps aren't as protein-rich, but we felt the need to include a holiday classic. Think of this is as a better-for-you alternative, rather than a regular treat.
Make sure not to skip out on the listed xanthan gum, as it is essential for helping the gluten-free flour bind. You can find it in the health good section of most grocery store.
The recipe makes a dozen cookies, and they bake in just 8 minutes.
Per cookie:
107 calories
6g total fat
12g total carbs; 11g net carbs
3g protein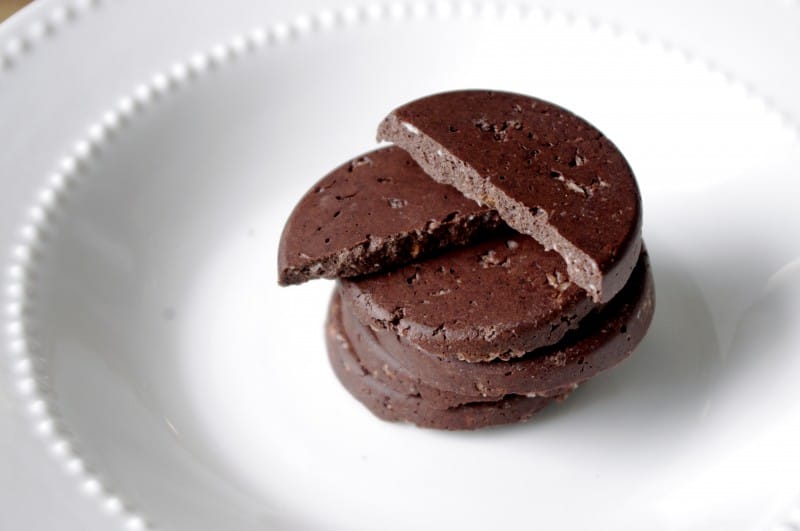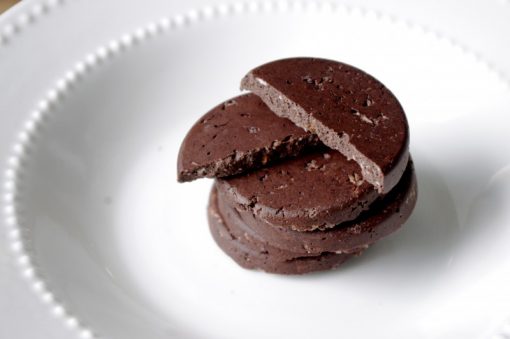 Thin mint cookies are one–if not the–most popular Girl Scout cookies. Pairing sweet mint flavor and fudgy chocolate is appealing to almost everyone–unless, of course, you happen not to be a fan of mint.
The nutritional profile of Thin Mints is a little depressing, though, especially if you're on a keto diet. While not as high in sugar or calories as some of its Girl Scout cookie siblings, a Thin Mint contains ingredients like shortening, high fructose corn syrup, and soy lecithin.
This protein cookie recipe nixes those ingredients and presents an impressively simple, delicious, and vegan cookie. Bonus points for looking a lot like the original! All you need is unsweetened cocoa, coconut oil, shredded coconut, peppermint oil, and a little stevia.
Even better: these cookies are amazingly high in protein for very few carbs and calories.
Per Cookie:
75 calories
5g saturated fats (total fat not provided)
2g total carbs/ 1g net carbs/ 1g fiber
5.5g protein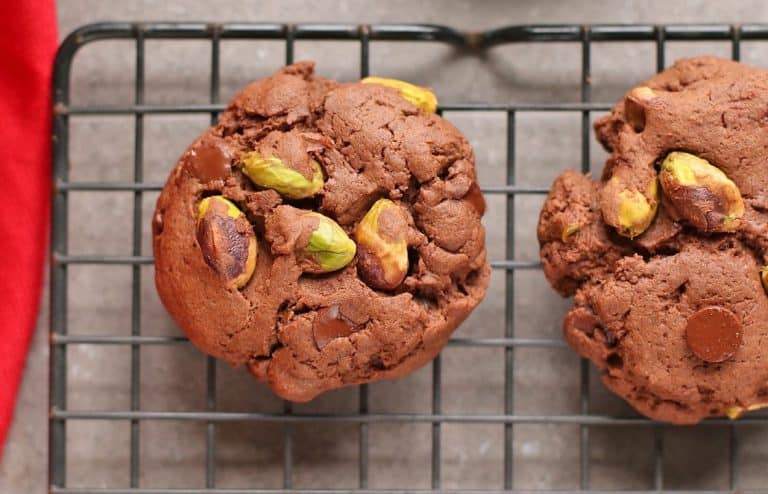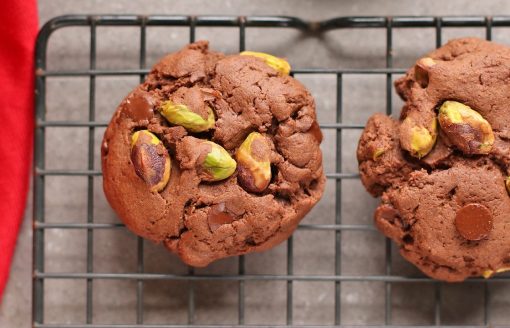 Even though this recipe doesn't have protein in its title, these cookies incorporate plant-based protein powder for a vegan cookie. Pistachios and chocolate make for a sophisticated treat when you want something a little different.
Unsweetened cocoa, coconut oil, and vegan chocolate chips complement the natural richness of pistachios. For sweetness, there's just a touch of maple syrup; applesauce adds natural sugars.
To save time, buy your pistachios shelled; though if you want to save money, you can shell them yourself. While you don't have to use the exact protein powder listed here, you'll still want to go for a natural, chocolate powder to get the same results.
This is one of the highest, carb count wise–but as a special treat, it's still a decent option. It also can be hard to find vegan cookies, so we like that, as well as the overall innovation of this recipe. If you want to reduce the carb count, you can use sugar-free chocolate chips and sugar-free maple syrup.
Per Cookie:
152 calories
8g total fat
17g total carbs/ 16g net carbs/ 1g fiber
4g protein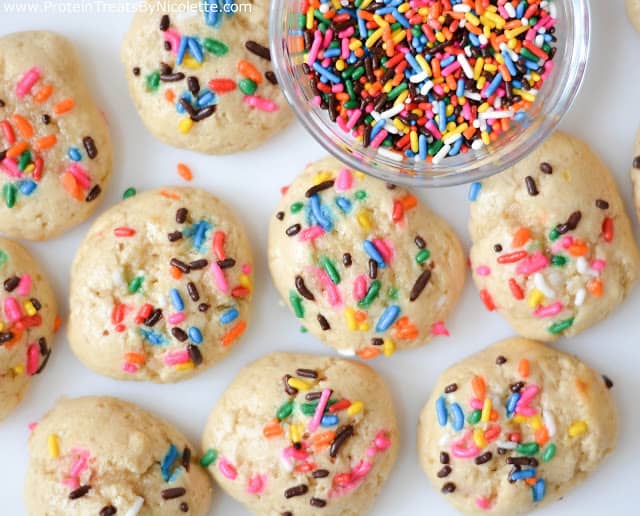 This recipe is one of the best in terms of low carb count–especially considering that it's for sugar cookies. Sugar cookies may seem basic on the surface, but if you think about it, they're some of the most versatile cookies. You can use sugar cookies for holidays using cookie cutters, or even as a base for mini fruit pizzas (like this keto friendly take).
This recipe mentions adding sprinkles on top, which of course, is optional depending on how you're using the sugar cookies. While most sugar cookies use ample amounts of butter, this recipe's richness comes mostly from cashew butter and protein-rich Greek yogurt.
Vanilla whey protein, extract, and xylitol, a natural low-calorie sweetener are the essential ingredients (though it's possible to sub for a sweetener of your choice). Oat flour is simply blended oats; if you can't find it, you can take regular oats and blend them in a food processor. Each batch makes about 16 cookies, which can easily be doubled for holidays.
Per Cookie:
60 calories
2g total fat
6g total carbs; about 5g net carbs; 0.5g fiber
5g protein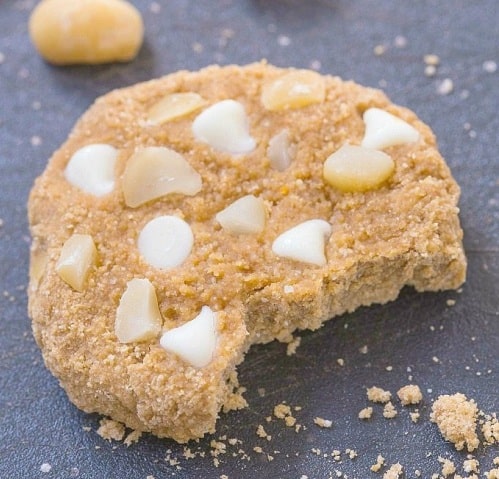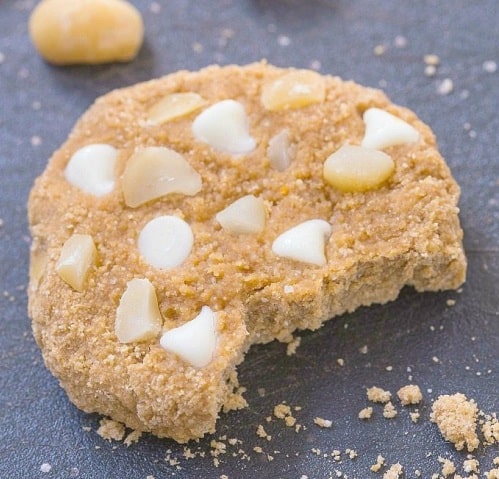 6. White Chocolate and Macadamia Protein Cookies
Known for its creamy, luxurious texture, macadamia nuts are a natural fit for the sweetness of white chocolate and the richness of a warm cookie. And they also happen to work well for keto–when done right.
In fact, on of themselves, macadamia nuts have the highest fat content of any nut (which is a plus when you're trying to get more healthy fats) and have linked to lower cancer rates and better cardiovascular health.
This recipe also happens to be grain and gluten-free, relying on brown rice protein powder and coconut flour. Just a tablespoon of maple syrup is all the extra sweetness you need with high-quality white chocolate chunks.
While there are no nutritional stats provided for this recipe, you can calculate them using an online calorie recipe calculator. Customize based upon what specific brands you can choose.
Based upon ingredients, it'll run a little higher in carbs, so you might want to opt for sugar-free white chocolate.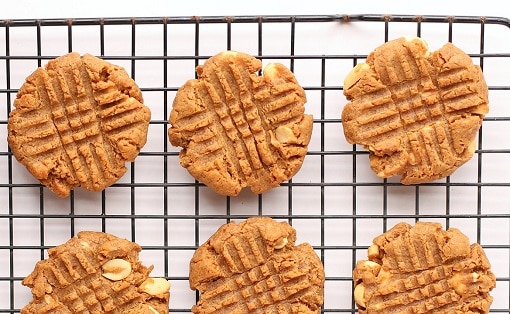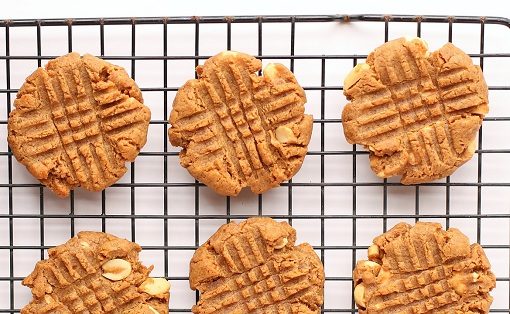 7. Flourless Nut Butter Cookies
Peanut butter is actually a little controversial when it comes to keto–technically, peanuts are legumes, which are not generally advised on a keto diet. However, you'll find plenty of keto peanut recipes, so why the discrepancy?
Aside from its technical classification, peanuts and peanut butter (natural, no sugar or other ingredients added) hits the mark for keto-approved items. It's high in healthy fats, vitamins and minerals, and full of protein.
Whether or not you decide to use peanuts in your diet is up to you and a technicality, Still, you can swap nut butters for an almond or cashew butter cookie. For the PB powder in this recipe, there are products such as powdered almond butter, which you can order online.
The simplicity and richness of this recipe are hard to beat. If you're against using brown sugar, you can sub with a sugar free brown sugar substitute.
And because it's made mostly from nut butters, it packs an impressive 9 grams of protein per cookie.
Per Cookie:
154 calories
10g total fat
10g total carbs/ 9g net carbs/ 1g fiber
9g protein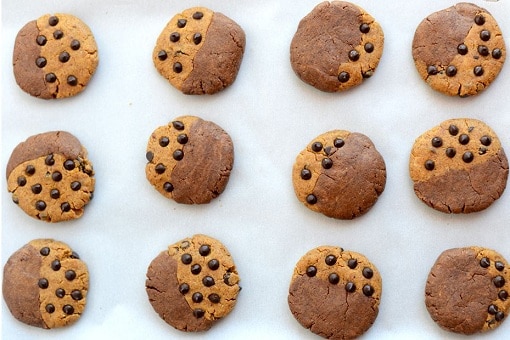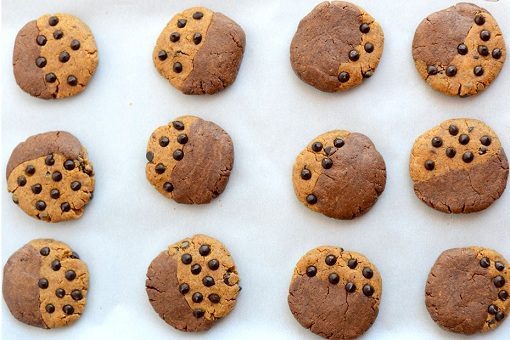 8. Protein "Brookies" Recipe
This protein cookie is actually a brookie–a combination between a cookie and a brownie. If you can't decide on a single dessert, this is a fun way to enjoy both at once, without overindulging.
Chocolate chip cookies and brownies pack flavor without being overwhelming. This twist on two childhood classics also is gluten-free. The list of ingredients is long at first glance, but consists of natural ingredients such as almond butter, dairy-free chocolate chips, eggs, and cocoa powder. Vanilla and chocolate protein powders provide extra protein and flavor.
It makes 24 (small) cookies. If you keep cookies this small, the calorie and carb count make it so many could have two and stay on track.
Per Cookie:
56 calories
2g total fat
8g total carbs/ 7g net carbs/ about 1g fiber
3g protein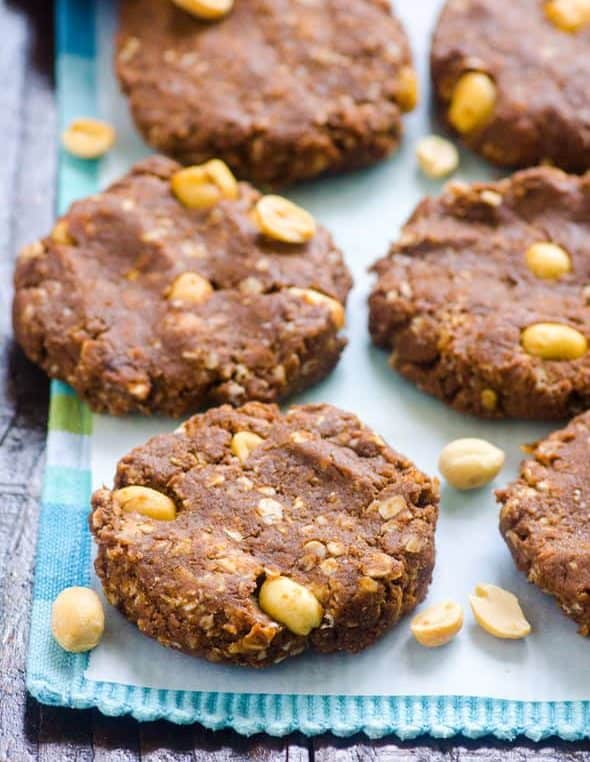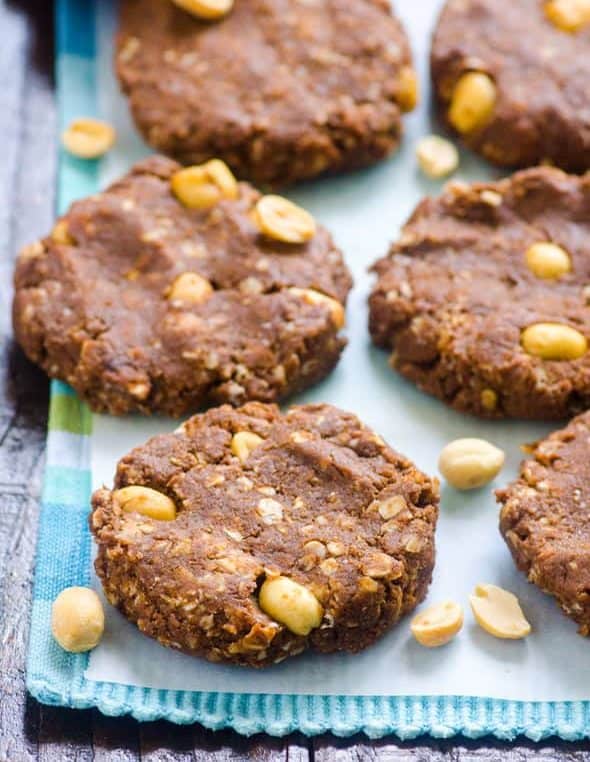 If you've never tried the No Bake cookies, you don't know what you're missing. For anyone that's a fan of chocolate and nut butter, the classic typically combines rolled oats, cocoa powder, peanut butter, sugar, and a splash of vanilla extract. It's called no bake because you heat everything over a stove top and then set the cookies to cool on wax paper.
This protein cookie recipe takes the same idea and makes it keto friendly. The entire batch is sweetened with just four dates. You can use a nut butter of your choice, which pairs with plant-based chocolate protein for powerful nutrition. Rolled oats and a little coconut oil are the only other ingredients you need.
While not as low in carbs as other recipes, the 8g of protein and healthy fats make this recipe a must-try.
Per Cookie:
152 calories
8g total
14g total carbs/ fiber count not provided
8g protein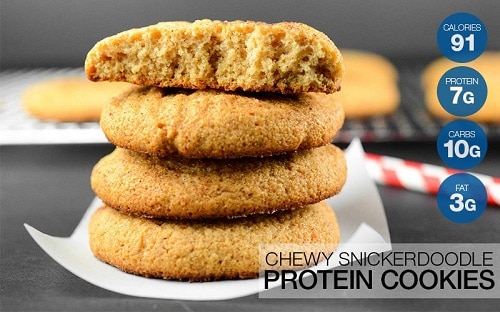 Snickerdoodles are light, flavorful cookies that are crowd pleasers once cooler weather hits. Warm cinnamon and a simple dough make this cookie a perfect pair with a tall glass of milk.
Vanilla extract, cinnamon, and just a touch of honey provide the sweetness on this recipe. While it does call for a specifically 'snickerdoodle flavored' protein powder, you could get by with buying a vanilla protein powder of your choice and add a bit more cinnamon and extract. Coconut, instead of white flour, is a healthier option and also gluten free.
And as the name implies, these produce chewy cookies. Serve warm and add a dash of cinnamon just as they're coming out of the oven.
Per Cookie:
91 calories
3g total fat
10g total carbs (fiber and net carbs not provided)
7g protein
Recommended Reads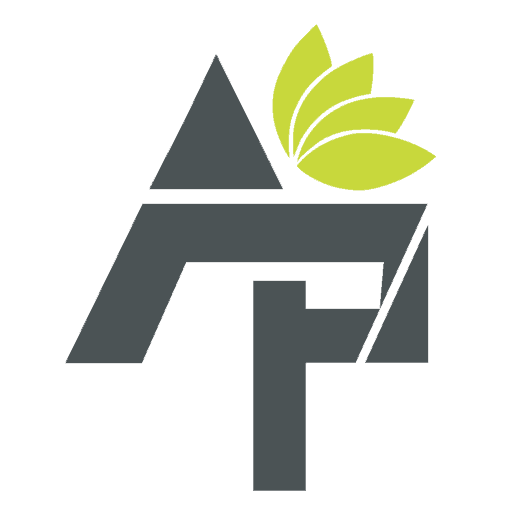 Alt Protein Team is a team of professionals and enthusiasts committed to bringing you the most up-to-date information on alternative protein, health and wellness, workouts, and all things health-related. We've reviewed a lot of products and services so you don't have to guess when you spend your hard-earned money on them. Whether you want to shed some pounds, build lean muscle or bulk, we can help you figure out what you need to do and what you need to have to achieve your goals.