If you're searching for the most effective home workout program, you've come in the right place. In this comparative review, I'm going to present two of the most popular streaming digital workouts: DailyBurn and BeachBody on Demand. Stick with me to find out what types of exercise options these programs provide, their pros and cons, costs, and many other useful details.
Brief Overview of These Two Online Workout Programs
BeachBody
Most people have heard about BeachBody but the common belief is that these workouts are available only on DVDs. Well, that's true but the company has launched the BeachBody on Demand alternative which is a popular and well-appreciated digital workout service. Their online workout programs allow you to choose between lots of exercises that you can practice on a daily workout basis.
In fact, BeachBody on Demand provides over 600 available workouts developed by some of the best personal trainer on the globe. Depending on your main fitness goal, there are plenty of options to choose from such as body sculpting, high-intensity cardio workout, strength training, and others.
BeachBody has been on the market for a very long time. It was established in 1998 and P90X, the company's most well-known program was launched in 2002.
DailyBurn – The Best Alternative to Beachbody
The best alternative to Beachbody is DailyBurn, a digital weight-loss and fitness solution that suits almost all people who want to shed some extra pounds and achieve a slimmer figure. The company's programs match all fitness levels and work for any type of exercise goal. It streams a wide variety of home workout alternatives.
If you decide to become a monthly subscriber, you will be able to select from 20 different workout video series, each with its own health and fitness focus. Among their most popular programs are Total Cardio, Beautiful Belly, Recover, and Inferno.
What is even greater about DailyBurn is the fact that the company's representatives are adding new videos and options every day.
Compared to BeachBody, DailyBurn is a lot newer, being founded in 2007. At first, it was a simple health and nutrition fitness app but it has developed into a more complex streaming fitness program which has received the name of DailyBurn 365 in 2016.
Brief Comparison
| | |
| --- | --- |
| DailyBurn | BeachBody on Demand |
| Offers more than 100 workout videos. | Provides more than 600 workout videos. |
| Streaming – on favorite devices. | Streaming – multiple devices. |
| Comes with a 30-day free trial period. | There's a free trial period of 14 days. |
| Publishes nutritional advice on its official website. | Clients become members of a 24/7 online community. |
| Shorter workouts of 15-30 minutes each. | Longer workouts of 30-60 minutes each. |
| It is suitable for those who are on a time crunch. | It works better for high-level workouts. |
| Cost – $14.95 per month. | Cost – $8.25 per month. |

BeachBody vs DailyBurn – Workout Program Lists
BeachBody
Below, you will discover a list some of the most famous Beach Body on Demand workout programs:
80-Day Obsession – an 80-day program that will help you achieve toned abs and perfect booty;
3-Week Yoga Retreat – you will master yoga fundamentals in the privacy of your own home;
Clean Week – create healthy fitness and nutrition habits in seven days;
21 Day Fix – a simple nutrition and fitness program with 30-minute workouts;
PiYo – redefine your body without weights;
Core de Force – the ultimate workout inspired from martial arts;
Shift Shop – this program will make you faster, leaner, and stronger in just three days;
Focus T25 – a program created for busy people who are required to dedicate 25 minutes per day to perform these workouts;
A Week of Hard Labor – a 5-day program with 5 new workouts for muscle-building purposes;
CIZE – a mix of regular workouts and choreographed dance moves;
FixAte – you can create healthy and delicious meals to reach your fitness goals;
Pre and Post Natal Fitness – safe and simple workouts for pregnant women and new moms;
Insanity, the Asylum – high-intensity workouts that make you burn around 1000 calories per workout.
Besides their amazing programs, another thing I love about BeachBody is their included step-by-step program guides, meal plans, workout calendars, and many other tools that help you track your weight loss progress.
DailyBurn
DailyBurn website provides an excellent selection of exercise programs. Here is the complete list of workout programs currently offered by this company.
1. Mobility
With this program, you will move better, live better, and feel better. It is suitable for all people, no matter their fitness level and it lasts four weeks. Each workout ranges between 10 and 30 minutes. Also, it helps you stay fit while also increasing your flexibility.
2. Power Cardio
During this program, you will burn a lot of calories, sculpt your muscles, get toned, and lose weight. It matches both beginners and intermediate members and it is a six-week program with workouts that lasts 30 minutes each.
3. Cardio Sculpt
Cardio Sculpt is all about losing weight and getting toned with easy and entertaining workout videos. It is a three-month program and it is dedicated to beginners and intermediate fitness enthusiasts. Each workout lasts between 15 and 50 minutes.
4. True Beginner
This is a weight-loss program, specially created for beginners. It lasts 8 weeks and each workout finishes after 15-30 minutes.
5. Undefeated
You can easily stay undefeated with this DailyBurn program which helps you lose weight and achieve a stronger body. It is an intermediate program that lasts six weeks.
6. Daily Burn Spartan
With this daily burn workout routine, in just six weeks, you will improve your endurance, power, and strength. This program will boost your metabolism and it is created for intermediate-level members.
7. Black Fire
In just two months, you will gain strength and tone your body. This program is led by Bob Harper and each workout lasts 15-35 minutes.
8. Live to Fail
If you're looking for an effective weight-loss and strength-gaining workout, this is the perfect choice for you. It is a hard program which is made for advanced members and it lasts 90 days.
9. Inferno
This program is full of high-intensity workouts that will provide you with amazing body strength and excellent weight loss results. It is an advanced three-week program.
10. Recover
You will be able to rejuvenate your body with this program which is made of a series of mobility exercises. It helps you stay fit and it is a beginners' program that lasts one week.
Other DailyBurn Programs
TBT – for strength and mobility;
Inferno WTF – an advanced program for body strength;
DB10 – 10-minute total body workouts for weight-loss and strength;
15 – get fit in only 15 days with these 15-minute workouts;
Pilates Phase One and Two – Pilates fundamentals for a toned and flexible body;
LaBlast – lose weight with a fun workout that lasts a whole month;
Move! – dance your way to a slimmer body;
IntelliBurn – a fun and varied program for a toned and slim body;
Core – define your abs with this intermediate program;
Yoga Fundamentals – become more flexible with this yoga program for beginners;
Yoga Made Simple – relieve tension and energize your body through classic yoga movements;
Barre Harmony – a mix of yoga, ballet, and Pilates;
Total Cardio – lose weight and gain strength with challenging workouts;
Beautiful Belly – yoga practice for pregnant women;
Bodyweight Burners – for both weight-loss and body strength.
Which of These Two Programs Offers Better Workout Videos?
With DailyBurn, it will be easy for you to choose specific workouts that suit your preferences the most. From cardio and dance movements to yoga and strength training, there's nothing you can't find among this company's services.
On the other hand, BeachBody has more than 600 effective workouts so that is practically impossible for members to get bored with their training options. In my opinion, BeachBody on Demand's workouts is better in this regard, because they offer a significantly larger variety of videos.
BeachBody vs DailyBurn – Types of Meal Plans
When it comes to meal plans, BeachBody on Demand is definitely better than DailyBurn. The main issue with DailyBurn is the lack of an actual meal plan. Still, you can find a tremendous amount of information about nutrition on their website. There, you will discover many types of recipes and nutrition plan.
Beach Body offers a meal plan so that you become able to fuel your body the proper way in order to achieve exquisite results. Therefore, you don't need to worry about what foods to eat and when to consume them.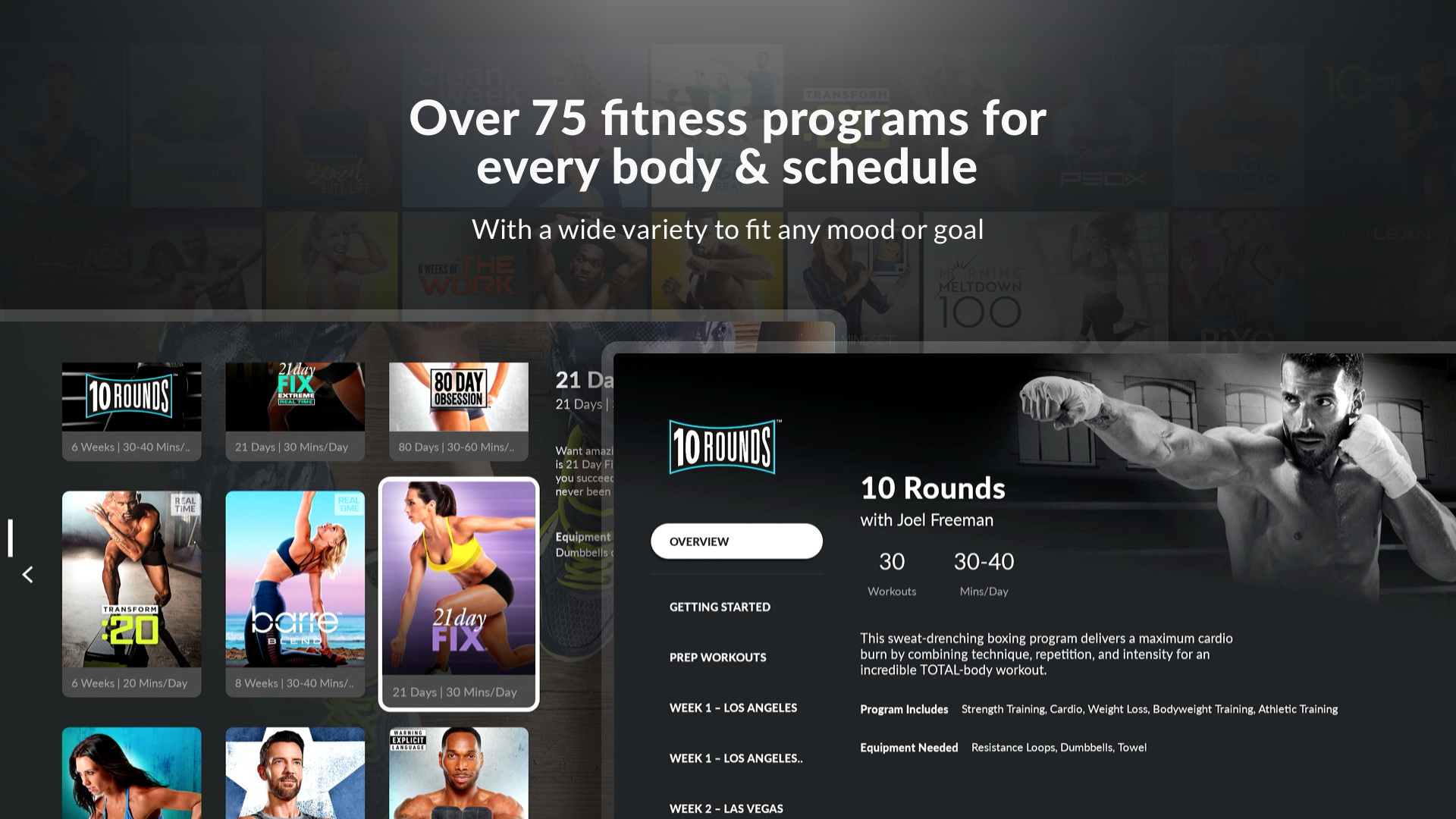 DailyBurn vs BeachBody – Trainers and Support
DailyBurn trainers are very energetic and knowledgeable and they will know the exact way to motivate you. Moreover, these coaches are great when it comes to offering practical and valuable advice during this program's workouts. Despite the fact that name recognition might represent a problem, you don't have to worry about the quality of their teachings because they are some of the best in the industry.
With BeachBody, you can rest assured that name recognition will never represent an issue. Famous trainers like Shaun T and Tony Horton scream effectiveness and high-quality when we talk about their workout programs. During this program, you will be able to train with the most elite coaches in the world. So, I'm sorry DailyBurn, but in this case, the advantage goes to BeachBody on Demand…again!
When it comes to support, DailyBurn provides forums where members can easily interact with each other. However, it appears that people are not very active on the forum so you might have to wait a little before getting an answer to your questions.
Unlike DailyBurn's forum, BeachBody's members are extremely active on this company's forum so you will receive a lot of help there. Also, there might even be certain trainers who offer their support and services. Still, their proactive approach can be a bit annoying if members are only looking for a simple response.
BeachBody vs DailyBurn – Which Devices Are These Programs Streaming to?
BeachBody
With BeachBody on Demand you can basically stream all your workout routines anywhere you go:
Amazon Fire TV;
ROKU;
iPhone;
iPad;
Google Chromecast;
Apple Watch;
Apple TV; etc.
DailyBurn
DailyBurn is streaming on almost any device one could think of:
Amazon Fire TV;
ROKU;
Apple TV;
iPhone;
Android Tablet;
Google Chromecast;
iPad; etc.
Both workout programs are constantly updated so I guess, in this department, there's a tie.
Pros and Cons
BeachBody on Demand Pros
This program provides you with over 600 different exercise videos;
You will also receive plenty of nutrition plan options that will complement your workouts perfectly;
Clients are able to customize their workout programs;
All clients become members of an online support community;
You will find a wide range of workouts that are suitable for all fitness levels;
It is a mobile-friendly program.
BeachBody on Demand Cons
Like in the case of DailyBurn, BeachBody needs a reliable Internet connection in order to work well, without interruptions;
The streaming process might drain your data.
DailyBurn Pros
As a client, you will gain access to over 100 different workout videos;
Live class, online workouts streams;
You are able to customize your workout programs;
It is very easy to use;
This program is led in a professional way by certified and experienced personal trainer;
It is a mobile-friendly program.
DailyBurn Cons
To access this program without any issues whatsoever, you need a reliable Internet connection;
To gain full access to all DailyBurn's workouts, you are required to offer your credit card number. This might put some people off;
There's no phone support. Instead, DailyBurn's customer service works via Twitter and email.
BeachBody vs DailyBurn – How Much Do These Programs Cost?
BeachBody
Like DailyBurn, BeachBody on Demand also provides a free trial. Still, this one only lasts 14 days. Here are all their payment options:
3 months – $38.87;
6 months – $59;
12 months – $99.

DailyBurn
You can start by joining this program and receive a 30-day free trial. Then, go on to their base services which cost $14.95. From there, you can upgrade to a lot more complex services:
Monthly workout – $14.95;
Monthly all workout access – $24.95;
Monthly premium – $52.95;
All workout access with coaching included – $64.95.
For a whole year, you will pay $179.40 for DailyBurn workouts and only $99 for BeachBody on Demand's workouts. So, the second option is definitely the best deal.
BeachBody on Demand vs DailyBurn – Final Verdict
Both programs provide plenty of benefits and they have important strengths. Still, BeachBody on Demand offers better coaches, more effective workouts, and great overall services. DailyBurn works excellent for people who are very busy and cannot dedicate a full hour every day to their fitness routine.
Recommended Reads:
Alt Protein assumes no responsibility for errors or omissions in the contents on the Service.
Disclaimer
Last updated: December 15, 2020
The information contained on www.altprotein.com website (the "Service") is for general information purposes only.
Alt Protein assumes no responsibility for errors or omissions in the contents on the Service.
In no event shall Alt Protein be liable for any special, direct, indirect, consequential, or incidental damages or any damages whatsoever, whether in an action of contract, negligence or other arising out of or in connection with the use of the Service or the contents of the Service. Alt Protein reserves the right to make additions, deletions, or modification to the contents on the Service at any time without prior notice.
Alt Protein does not warrant that the Service is free of viruses or other harmful components.
Fitness disclaimer
The Service offers health, fitness and nutritional information and is designed for educational purposes only. You should not rely on this information as a substitute for, nor does it replace, professional medical advice, diagnosis, or treatment. If you have any concerns or questions about your health, you should always consult with a physician or other health-care professional.
Do not disregard, avoid or delay obtaining medical or health related advice from your health-care professional because of something you may have read on the Service. The use of any information provided on the Service is solely at your own risk.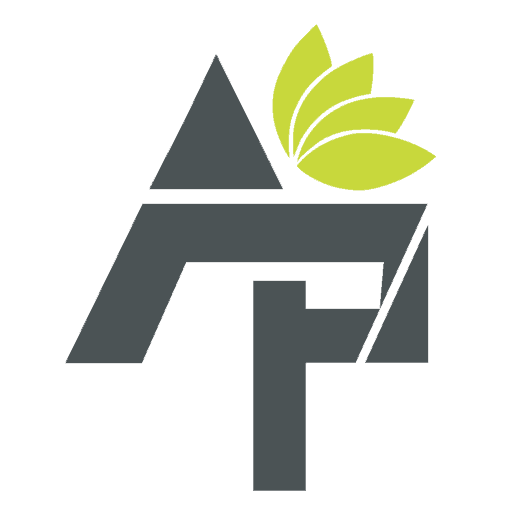 Alt Protein Team is a team of professionals and enthusiasts committed to bringing you the most up-to-date information on alternative protein, health and wellness, workouts, and all things health-related. We've reviewed a lot of products and services so you don't have to guess when you spend your hard-earned money on them. Whether you want to shed some pounds, build lean muscle or bulk, we can help you figure out what you need to do and what you need to have to achieve your goals.