Losing weight and burning fat involves a lot of hard work. One must eat properly and exercise on a regular basis. Nevertheless, in some cases, these two things don't seem to work as one might expect.
This is why many people turn to supplements like fat burners to speed up their weight-loss process. Among the most popular stimulants on the market, I have found two products that caught my eye: LeanBean and Instant Knockout. They both seem promising, which is why I decided to do this comparative review.
LeanBean vs Instant Knockout – Who Makes Them?
LeanBean's Manufacturer and Product Facts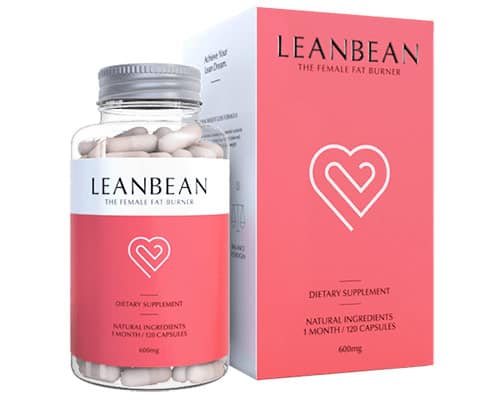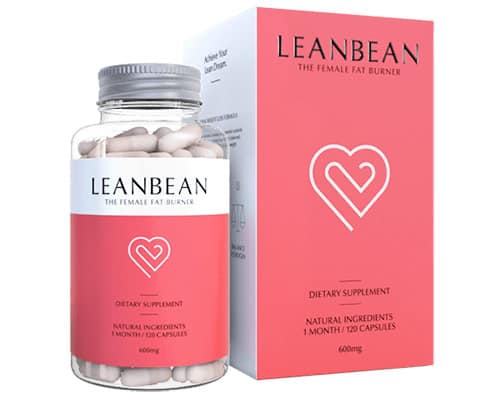 LeanBean loss supplement is manufactured by the Ultimate Life Company which is located in the United Kingdom. Although they haven't been on the market for a long period, they are already making waves. In order to create this fat burner pills, Ultimate Life has collaborated with numerous experts to make sure they come up with the best possible product. LeanBean is made from natural ingredients which are carefully selected.
The company's facilities have received the approval of both the United States and the United Kingdom's governing bodies so one could say that this seems to be a reputable manufacturer. There are several aspects that you should be aware of when it comes to the LeanBean fat burner:
Its main target audience consists of women;
It is a 100% natural health supplement;
You can purchase this product from the producing company and you will not find it at any other third-party sellers;
Helps you burn fat a lot quicker than usual while also boosting your metabolic rate;
Lowers hunger and suppresses your appetite;
It is supported and promoted by professional fitness models which makes me wonder how true all the company's claims are, considering they felt the need to use endorsed marketing tactics but I guess many other natural fat burners brands do that nowadays.
Instant Knockout's Manufacturer and Product Facts
Roar Ambition is the company that sells this particular fat burner. Unlike LeanBean's producer, Roar Ambition fat burner pills has been on the market for a while now so they managed to build a big and well-established reputation in the supplement world.
Instant Knockout is mostly used by professional athletes such as boxers and fighters that need to lose weight but it can also be easily consumed by regular people like me and you who simply want to burn fat and build muscle mass. Here are some of the Instant Knockout's fat burner characteristics it will provide to your diet:
You can only purchase this supplement for losing weight from the company's official website;
Unlike its competitor, Instant Knockout fat burner targets mostly men;
It contains natural ingredients that stimulate the fat-burning process and boost energy levels;
The product helps you focus better and suppresses your appetite and cravings;
It was first created especially for MMA fighters but it can now be used by anybody.
LeanBean vs Instant Knockout – Ingredient Profile
When it comes to health and weight-loss supplements, ingredients and the right dosages are probably the most important aspects you should consider. When you buy fat burner pills, you need to stay away from proprietary blends. To do that, you must read the list of ingredients mentioned on the label as well as each of these element's dosages. Fortunately, neither of the supplements discussed in today's comparative review use proprietary blends.
LeanBean's Ingredients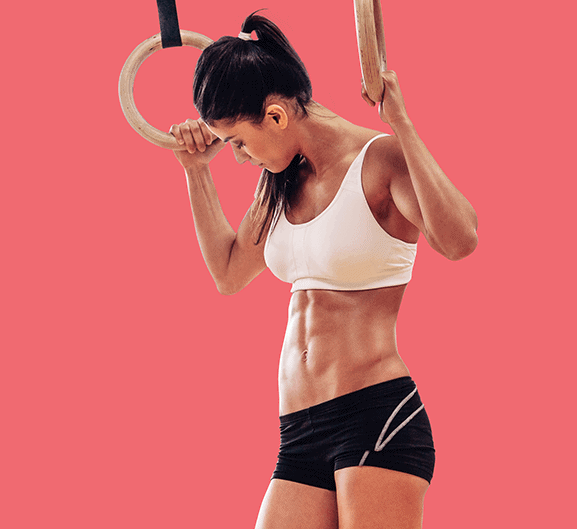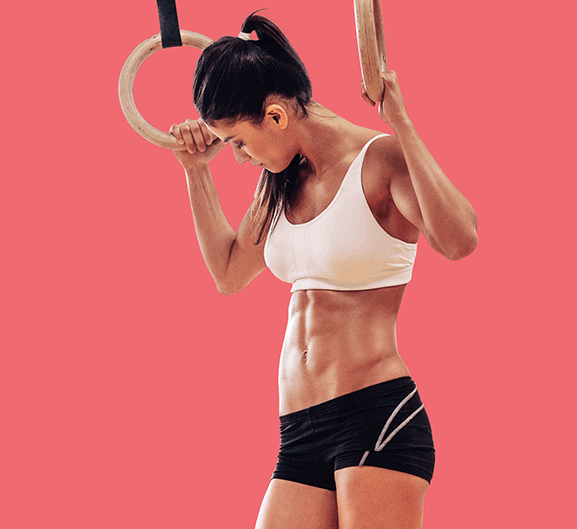 We will start listing the ingredients on a positive note because LeanBean fat burner pills provides more than 100 mg of each of its compounds which is a pretty rare thing to find in this specific industry. The product is made from the following elements:
Green tea extract – boosts your metabolic rate, promotes a quicker weight loss, heats your organism up which leads to fat burning, and has plenty of other benefits the tea provides to your diet;
Turmeric – you have probably heard and even tried this spice that is commonly used in the Indian cuisine. It is good at regulating one's cholesterol and calories level. I was impressed to see that one serving of LeanBean contains no less than 200 mg of turmeric;
Raspberry ketones – although all the other ingredients are effective and necessary in a fat burner supplement, this supplement one is just a pointless inclusion, if you ask me. Recent studies have shown that raspberry ketones are simply ineffective when added to this type of supplement or fat burner pills;
Green coffee beans – coffee is famous due to its weight-loss benefits -an amazing caffeine-. Unlike regular coffee, the green coffee extract one contains less caffeine but it has chlorogenic acid instead which is a useful compound that slows down the speed at which your body absorbs fat from the foods you consume;
Piperine – it is an ingredient derived from pepper and although it doesn't help you burn fat or calories on its own, it has a great ability to enhance the benefits and effects of all the other ingredients.
Additional LeanBean Ingredients
Garcinia Cambogia – a tropical fruit that is also commonly used in weight-loss supplements due to its hydroxycitric acid content which is said to suppress one's appetite;
Konjac fiber – it is a water-soluble compound sourced from the elephant yam plant's root. You might know it by its other and more commercial name, the glucomannan;
Minerals and vitamins – chromium, vitamins B6 and B12.
Instant Knockout's Ingredients
These two fat burners have pretty similar ingredient profiles, with only a couple of small differences. Instant Knockout comes with the following natural ingredients:
Caffeine Anhydrous – most fat burners and pills contain a certain amount of caffeine that helps you benefit from its effects for a longer period of time. Instant Knockout supplement provides immediate results when it comes to increased energy levels, but in the long term it might not the same effects as LeanBean loss supplement;
Cayenne Pepper – you will find 100 mg of Cayenne pepper in this supplement, unlike LeanBean which only contains a dosage of 60 mg. It raises your body's temperature which enables the organism to burn fat at a much higher speed and energy;
GTF Chromium – the manufacturer added a small amount of GTF chromium in order to enhance all the other compounds' effectiveness. Also, it regulates blood sugar levels while also keeping your energy at a more balanced level.
Additional Instant Knockout Ingredients
Piperine;
Green tea extract;
Konjac fiber;
Minerals and vitamins: zinc, vitamin B6, vitamin B12.
As you can see, both these products have a good blend of fat burning inducing ingredients. Each one of them provides effective combinations of fat burners, energy boosters, and appetite or cravings suppressants.
LeanBean vs Instant Knockout – Pros and Cons
LeanBean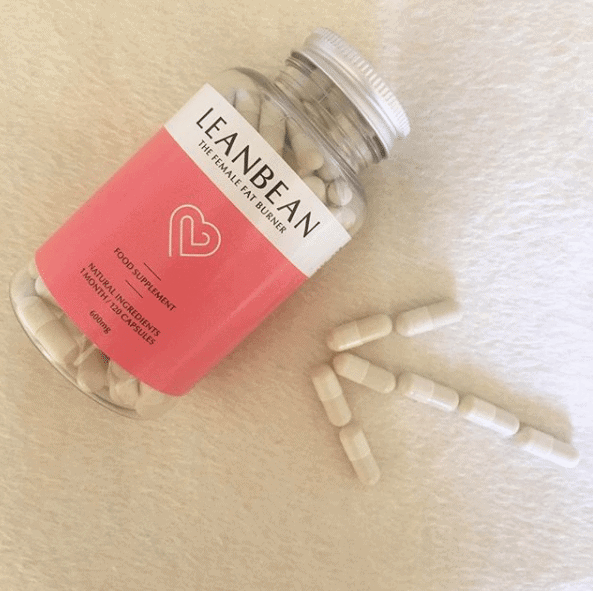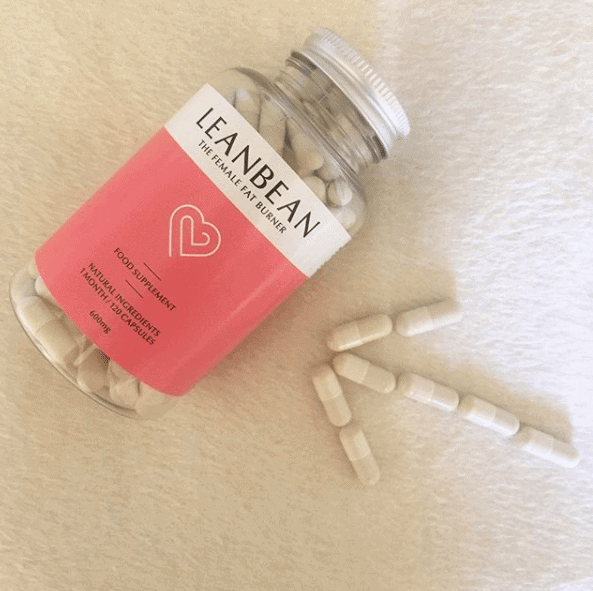 Advantages
Contains plenty of effective fat burning supplements ingredients;
The company ships its product all over the globe;
It is a 100% natural supplement for weight loss effects;
LeanBean comes with plenty of metabolic enhancers;
Clients can easily benefit from the company's money-back guarantee.
Downsides
Some consumers are not happy with the raspberry ketones content which seems to be completely unnecessary;
You can only purchase their fat burners for women from the manufacturer's official website;
It is a pretty expensive supplement;
In order to qualify for the money-back guarantee, one must purchase this product for three months in a row.
Instant Knockout
Advantages
The dosages of all the product's ingredients are simply impressive;
The formula works in such a way that doesn't make you experience any serious side effects;
Its caffeine content will boost your energy, help you focus better, and provide you with plenty of motivation;
Lowers hunger and cravings sensations and suppresses your appetite;
There's a money-back guarantee if you don't burn fat.
Downsides
It is a premium product so you should expect to pay a higher price for it;
You can only buy Instant Knockout burn fat supplement from the company's official website.
Servings and Recommended Doses
LeanBean
This fat burner pills is sold in bottles that contain 120 capsules. The producer recommends its clients to ingest four servings (a serving is equal to one capsule) each day with either water or food. Therefore, one single bottle will last you one entire month.
Instant Knockout
The same goes for Instant Knockout loss supplement and energy boost. They also sell 120-capsule containers and they advise you to take four capsules per day. On the other hand, Instant Knockout's manufacturer also stipulates that consumers should take their last dose at least 5 hours before bed.
So, until now, these two products to burn fat are very much alike. They offer you the same monthly supply, their ingredients are natural and work as metabolic enhancers and weight-loss elements, and many other similarities. However, Instant Knockout is a stronger stimulant which is why is designed mostly for men while LeanBean is a lot easier tolerated by women's organisms.
How Much Do These Fat Burners Cost?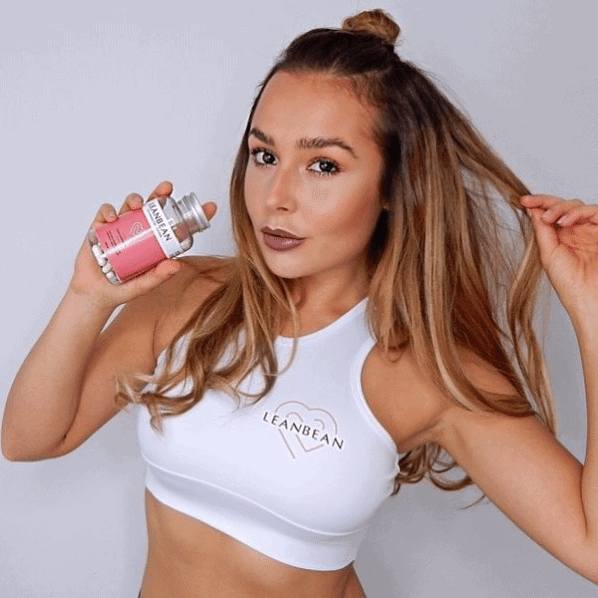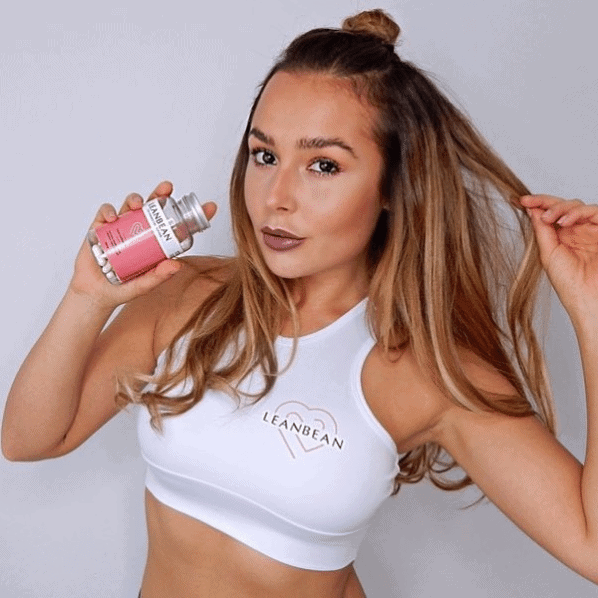 LeanBean's Price
One month supply of 120 capsules costs almost $60. If you decide to purchase in bulk, you will benefit from a discount provided by the company. For instance, for the price of $185, you will receive a so-called "bikini bundle" which consists of three LeanBean containers plus one additional bottle (totally free of charge). Besides these, you will also get another freebie: a workout guide in the form of an e-book.
Consumers can take advantage of the LeanBean's 90-day money-back guarantee if they are not pleased with the way this supplement worked for them. Moreover, as part of your order, the manufacturer includes another bonus: a free workout plan which is excellent for women who want to stay physically active or who are new to working out.
Instant Knockout's Price
You can purchase a supply for one whole month of Instant Knockout for the price of almost $60. The cost of a supply that will last you for two months is $118 so I guess the discount isn't a very appealing one. Still, they also offer a package that is called the Ultimate Shredding Stack.
It includes the following items: three Instant Knockout containers plus one free bottle and a money-back guarantee that is available within a 90-day period from your purchase. This package is marketed for $185. Check out the latest rates and discounts on Amazon here!
Both supplements can only be ordered on their manufacturer's website so you won't be able to buy them from other third-party sellers such as Amazon or eBay.
LeanBean vs Instant Knockout – Potential Side Effects of Fat Burners
Due to the fact that these fat burners contain natural ingredients, there are lower chances that you will experience any side effects whatsoever. However, you should always check the label or seek your doctor's opinion before taking any type of stimulants.
Both LeanBean and Instant Knockout contain caffeine which can lead to certain mild adverse effects such as headaches, anxiety, shakes, and even an unsettled feeling but this last effects are met on rare occasions. Another mild effect that some of you might deal with is bloating caused by glucomannan and Garcinia Cambogia but this should disappear on its own after the first couple of days you added to your diet.
Specialists recommend people to drink a lot of water when they take stimulants or supplement to burn fat or to lower or alleviate any potential indigestion symptoms.
LeanBean vs Instant Knockout – the Final Conclusion
Are you still wondering which one of these two supplements is better? Here's the deal! In my opinion, both these products are some of the best weight-loss stimulants on the market. Both of them provide a good combination of natural ingredients. They are said to boost your metabolism, suppress your appetite, and increase your energy levels. Another aspect that I consider important is the ingredients' dosages which in the case of LeanBean and Instant Knockout are quite impressive.
Bottom Line: So, LeanBean is the best choice for female users while Instant Knockout is better suited for men. All in all, the final choice is all yours because, in terms of ingredients, dosages, effectiveness, and company reputation, both fat burners are pretty much the same.
Recommended Reads: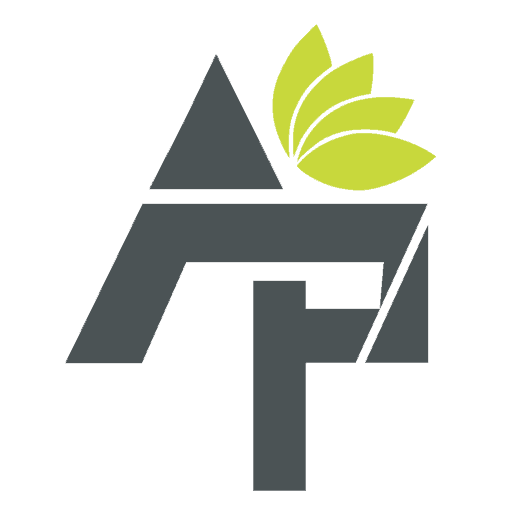 Alt Protein Team is a team of professionals and enthusiasts committed to bringing you the most up-to-date information on alternative protein, health and wellness, workouts, and all things health-related. We've reviewed a lot of products and services so you don't have to guess when you spend your hard-earned money on them. Whether you want to shed some pounds, build lean muscle or bulk, we can help you figure out what you need to do and what you need to have to achieve your goals.