Dr. Colbert is the mastermind behind the Keto Zone Diet. He has been practicing as an anti-aging medical doctor for over thirty years. He is also a world-renowned speaker and author. Dr. Colbert has put years of research and study into finding the perfect option for living a successful and healthy lifestyle through diet.
What prompted Dr. Colbert to study the skin and dieting is the fact that he had his own serious skin condition. He was able to overcome that condition by choosing the right foods and eating more healthily, he had healthy skin. For the first time in his life, he felt comfortable in his own skin.
He learned that certain foods made the body healthier and that the body responded differently to different foods. He spent years testing thousands of foods and different ingredients on himself. Then he did the same thing with his patients. This is how he developed the Keto Zone Diet. In addition, he developed an entire line of Keto Zone Diet nutritional products and supplements.
The Keto Zone System is the best system and was developed with all of the knowledge that Dr. Colbert had. It is the most complete and effective system according to him. It will help you to have a total state of nutrition. This is due to the fact that you are not just entering ketosis to burn excess fat, but also because you are focusing on your complete health and ultimate well-being.
The Keto Zone Diet puts you into Ketosis. You will notice that you no longer have cravings and that you are not hungry all the time. At the same time, you get a boost of energy, improvement in mental clarity, steady improvement in sleep, and an overall healthy and well-rested feeling.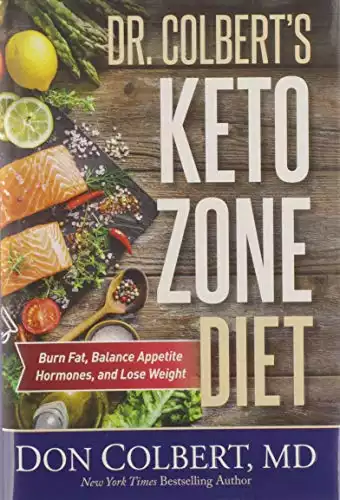 What You Need to Know When Choosing the Keto Zone Diet
The Keto Zone Diet is one of the more comprehensive and serious diets on the market today. Keto has some benefits for those who choose this way of life.
Not only do they reach their optimal weight, but they also can maintain weight more easily (long-term weight loss). It can leave you feeling healthier, and more energized, and overall give you the best possible state of health. Plus you are going to sleep better and have an improved mental status.
Features of the Keto Zone Diet
One of the things that you have to remember with keto is that it is more than just a diet. It is a way to live. If you do not consider going keto for life, you might want to reconsider.
No diet is a magical cure, the way to have the best results is to choose a new way of life. If you choose to go on and off of keto there is a good chance that you are going to mess up your metabolism. This would cause you to have continuous problems with losing weight forever.
What You Can Expect
The first thing that you should expect is to be patient. Sometimes you will be a lucky keto person who can hit ketosis very quickly after starting the diet. However, there is a good chance that you are going to need to be patient and wait. The more weight that you have to lose, the faster that your body is going to get into ketosis (as a general rule of thumb, but not always).
You will be able to customize the keto diet as well. This means that each person's body is different and how they process carbs is different. Some people are able to have 50 grams of carbs a day and still have success with keeping their bodies in ketosis.
Other people are only able to have 20 grams. Some people might have to eat as little as 4 grams of carbs a day. Learning your body is a process that is going to take time. Don't worry or stress, just prepare to really learn to focus on your body and how you feel as you are eating.
Weight Loss Benefits of Ketosis
The main goal of the keto diet plan is to put the body into ketosis. In ketosis, the body actually fuels itself by burning fat instead of burning carbohydrates. You are resetting your body to do its job differently.
Fat burning is one of the best benefits of the Keto Zone Diet because you are going to lose weight quickly. Be forewarned though that if your body is used to eating a higher carb way and if it is used to you eating low-fat foods you might see some initial weight gain with the keto diet.
Overall Health Benefits
There are a lot of amazing health benefits with the Keto Zone Diet. These include that you are going to have fewer cravings. You will notice very quickly that you no longer have that desire for sweet treats or bread. Pretty soon, you are not going to like eating those things at all.
Additionally, you are going to be able to lower your caloric intake. This can lead to a number of additional benefits. While keto diets are often high in fat, they are often lower in calories because you are eating healthy fats that come from natural sources which do not contain the higher calories you see in most processed foods do.
Things You Should Know Before Starting with the Keto Zone Diet
Before you get started on the keto diet, you must first remember that you are going to need to make this a lifestyle change. You do not want to use keto like you would a normal diet.
Instead of just going back and forth, you will want to jump in with keto and make this your life. If you are not going to do this, then you need to consider another plan for weight loss. Going back and forth with the keto diet is going to lead to nasty overall gains in weight and will leave you feeling sluggish and bad.
It is never going to be easy to make a lifestyle change. However, with the keto changes, you will want to stay on the plan since you are going to feel so much better. Additionally, you are going to be able to add in some simple Keto-friendly foods that are going to help you stay on track, thanks to the Keto Zone products that are readily available.
A Quick Breakdown, Foods Allowed and Not Allowed
When trying to determine the allowed foods with the keto diet, consider looking at the complex makeup of the food that you are going to eat. Each of these foods is comprised of just 5% carbohydrates or less. This is a great general rule of thumb to keep you keto and keep you healthy. There are some things that you should know about the allowed foods and how they work for your body.
1. Healthy Fats and Oils
You want to make sure that you are getting your fats from natural sources. In addition, you need to consume extra fats from sources like olive oil, butter, and coconut oil.
Saturated Fats — These include butter, coconut oil, lard, and ghee.
Monounsaturated Fats — These things like avocado, macadamia nuts, olives, and olive oil.
Polyunsaturated Fats — Make sure that you understand these a little more completely. They are complex fat. There are naturally occurring polyunsaturated fats that are found in fatty fish and animal proteins, but there is the chemically processed version (like margarine) that is terrible for you. Avoid the processed ones and stick to only the natural ones.
Trans Fats — You should AVOID these.
Great Sources of Healthy Fats and Oils
Fatty Fish
Tallow
Animal Fat
Lard
Egg Yolks
Avocados
Macadamia Nuts
Brazil Nuts
Cocoa Butter
Coconut Oil
Butter or Ghee
Mayonnaise
Coconut Butter
Olive Oil
Macadamia Oil
Avocado Oil
MCT Oil
2. Proteins
When you can eat only organic, grass-fed, pasture-raised meat. Since there are no extra sugars added to most meat, you are going to be able to eat higher quantities of these. You can have too much too much protein on a keto diet, and that can be a bad thing.
Fish — You will want to make sure that you purchase wild-caught fish. There are a number of different types of fish that you can eat on the keto diet. Just remember with fish that it is the fattier, the better.
Shellfish — Additionally there are a number of different types of shellfish that are great for you to eat while you are on the ketogenic diet.
Whole Eggs –– It is important that you are purchasing eggs that are free-range when possible. It is even better to purchase from local markets and local farmers to be sure that your eggs are the best. You can cook them in a number of different ways, and they serve as great protein for you.
Beef — There are a number of great choices with beef. This is another protein where you should be eating the fattier cuts when at all possible.
Pork — One thing to be on the lookout for with pork is to check all labels and make sure that they are not adding sugar. This will affect your ability to lose weight with the keto diet. You will also want to stick to fattier cuts.
Poultry — There are a number of different types of poultry out there, and you can have them all.
Organs and Offal — These are great sources of protein. You can eat pretty much any organ. You can also eat offal which has the highest number of vitamins and minerals.
Other Meats — There are not really meats that you can't have when you are eating keto. To get the best ones for keto, eat the ones that are higher in fat content, avoid anything that has been processed with sugar.
Heavily Processed Meats — There are a lot of heavily processed meats that you can eat on the keto diet. These are meats like sausage and bacon. Basically just be sure that you are picking ones that have no added sugar and that do not contain any extra fillers.
Nut Butter — А nut butter is great when it is natural and does not have added sugars. Be careful not to consume too many peanuts since they contain omega-6s.
Healthy Protein Choices
Flounder
Trout
Snapper
Salmon
Mackerel
Tuna
Mahi-Mahi
Cod
Halibut
Catfish
Scallops
Mussels
Squids
Oysters
Crab
Lobster
Clams
Whole Eggs
Steaks
Roasts
Ground Beef
Stew Meat
Ham
Ground Pork
Pork Loin
Pork Chops
Tenderloin
Wild Game
Chicken
Duck
Quail
Pheasant
Kidney
Heart
Liver
Tongue
Offal
Lamb
Veal
Goat
Turkey
Bacon
Sausage
Hot Dogs
Almond Butter
Macadamia Nut Butter
Peanut Butter
Cashew Butter
Sun Butter
Fruits and Vegetables
You will want to eat fresh or frozen vegetables. Do not reach for cans because they contain too many harmful chemical additives. The healthiest vegetables are the green leafy ones. Just make sure that you are only eating the allowed vegetables. Some vegetables contain higher amounts of carbs per serving. Be sure to learn this information.
Higher Carb Vegetables — There are many higher carb vegetables which you will want to eat in moderation. Keep yourself accountable and work these in as allowed.
Nightshades — Nightshades are the vegetables that flower and produce more during the nighttime than the daytime. These are higher in carbs and require more thought when eating them.
Berries — Berries are a great natural way to combat a sugar craving. There are many different types of berries that you can have, but eat these in moderation because their carb counts are high.
Citrus Fruits — Citrus fruits have a higher sugar content than others which means more carbs. These are foods that are good for you, but they must be consumed in moderation. Citrus fruits and the zest from citrus fruits both contain higher amounts of carbs.
Starchier Fruits and Vegetables — There are some fruits and vegetables that you should just avoid while eating keto. These include bananas, watermelon, potatoes, and others that fall in these same categories.
Fruit and Vegetable Choices
Yellow Onion (7 grams carbs)
Garlic
Parsnips
Mushrooms
Squash
Squash
Tomatoes
Peppers
Eggplants
Raspberries (5 grams carbs)
Blackberries (5 grams carbs)
Blueberries
Oranges
Lemons
Limes
Broccoli (4 grams carbs)
Cauliflower (4 grams carbs)
Cabbage (3 grams carbs)
Romaine Lettuce (2 grams carbs)
Green Beans (2 grams carbs)
Green Bell Peppers (2 grams carbs)
Baby Bella Mushrooms (2 grams carbs)
Spinach (1 gram carbs)
Kale
Dairy
Most dairy products are fine, but the full-fat dairy items are even better. If you want cheese, the harder cheeses are the ones that have, the fewer carbs and are better for you with the keto diet. There are dairy products that are better to consume and some that are not the best choice.
Dairy Choices
Greek Yogurt
Heavy Whipping Cream
Cottage Cheese
Cream Cheese
Mascarpone
Creme Fraiche
Mozzarella
Brie
Blue
Colby
Monterey Jack
Aged Cheddar
Parmesan
Feta
Swish
Mayonnaise
Mayonnaise Alternatives that Have Dairy
Snacks
There are some allowable snacks on the keto diet. You do not have to make your life miserable where you are not enjoying your food. The best thing to add for snacks is nuts and seeds.
Fatty Low Carbohydrate Nuts — Some nuts are higher in fat and lower in carbohydrates naturally. These are the best choice for someone who is eating keto
Fatty Moderate Carbohydrate Nuts — These have higher carbs and higher fats. They are another good choice, but they will have to be more closely monitored.
Higher Carbohydrate Nuts — These are the ones that should be avoided and eaten less often. These include Pistachios and Cashews.
Nut Flours — If you are craving something baked and looking for a low carb alternative, then nut flours might be the right choice for you. There are a number of nut flours that offer you this ability.
Snack Choices
Macadamia Nuts
Brazil Nuts
Pecans
Walnuts
Almonds
Hazelnuts
Peanuts
Pine Nuts
Almond Flour
Coconut Flour
Chia Seed Meal
Flaxseed Meal
Unsweetened Coconut
Beverages
Being simple and sticking to mostly water is what is best for you on the keto diet. You can choose flavorings that are stevia-based or lemons and limes to flavor your water as needed. When sticking to beverages remember that you want to avoid anything carbonated or processed pretty much.
Water — This is the best choice for drinks. It is simple, available everywhere, and remarkably good at purifying your body.
Broth — Broth is loaded with tons of vitamins and minerals and is a great alternative when you need a good snack. It is a great way to help replenish electrolytes while offering a boost in energy.
Coffee — Coffee can help aid in digestive issues, with weight loss, and can help improve mental focus.
Tea — Tea has amazing cleansing benefits.
Coconut and Almond Milk — Make sure that you choose the unsweetened version. This is a great way to enjoy non-dairy products if you have a dairy intolerance.
Diet Soda — Do not drink diet soda if you can avoid it. Science has proven that people who regularly drink diet soda have lots of sugar cravings. Plus it is full of a bunch of unnatural stuff that can be harmful to you.
Water Flavoring — These are the small packets or drops that you add to water to make it flavored. Overall, not a good choice. They are full of a bunch of unnatural ingredients. If you do choose one, look for one that is sweetened naturally.
Alcohol — If you must drink, choose hard liquor. Beer and wine both have very high carb counts and should not be consumed. If you are consuming alcohol on a regular basis, you are not going to lose weight at the same pace as if you were not.
Tips for Preparing Foods
When it comes to preparing foods and cooking while eating keto, there are some things that you will want to consider and understand completely. Below are the foods (as categorized above) with tips for preparing for each group.
Healthy Fats and Oils — There are many healthy fats and oils out there. Understanding how to use them is important.
Cook With — Lard, Coconut Oil, Tallow
Drizzle With — Egg Yolk, Olive Oil, Avocado Oil
Mix With/Use as Topping — Butter, Cocoa Butter, MCT Oil
Meal Prepping and the Keto Zone Diet
We all know the struggle of living a very busy life. One of the hardest things about any diet is trying to find a way to enjoy healthy meals even when you feel like you have no time. When you are on the Keto Zone diet, you will find that eating healthy becomes natural. Thanks to meal prepping you can be sure to always stay on task.
Here are some tips that can help you to prep your Keto Zone meals so that you can save time and still stay on track.
Why You Should Prep Your Meals
There are a number of reasons that you should meal prep, and while I am sharing some here, you can potentially name even more.
Saves you time
Saves you money
No worry over what to eat
Don't have time; you have something prepped
No excuses to not eat a healthy meal
Stay in ketosis
Have your meals ready to go
Never be without a healthy food choicе
Stay serious about your diet
Avoid temptations that you are unable to handle
Tips For Meal Prepping Success
Tip #1 — Decide the Meals that You Will Have for the Week
One of the things that can help you with success is choosing to prep a series of weekly meals.
Tip #2 — Choose Meals That Are Very Simple
There are a number of very easy meals that you can have when you are eating on the Keto Zone diet. Some of these include breakfasts like keto coffee or a couple of eggs made with avocado and grass-fed butter. The lunches can be a big salad with some keto protein, vegetables that are low-carb and have been steamed with some grass-fed butter or olive oil.
Tip #3 — Prep Extra Food for Leftovers
When you cook a meal, consider doubling up and having leftovers. This will help you always to have something delicious to eat.
Tip #4 — Don't Forget to Prep Snacks
The Keto Zone diet leaves you with little feelings of hunger or desire to snack. Instead of just grabbing something on the go, if you are a snacker make sure that you prep your snacks for the week too. Single serving sized containers or bags of snacks make them simple to grab no matter where you are going.
Tip #5 — Be Okay with Repetition and Simplicity
When you are doing the Keto Zone diet, you want to make sure that meals are simple. One of the ways that you can mix things up is to try different meals. Be simple in the meals that you try and consider making simple changes that offer you a delicious variety without any struggle. Try to do a few things with each meal. If you plan on many of the same meals you are going to reduce any anxiety over what to eat. Plus, you do not have to think, and you know what to keep on hand so that you can always cook a meal even if you are running late.
Add healthy keto fats to every meal. Women should have two or three tablespoons at each meal while men should have three or four.
Make sure that you have keto-friendly proteins at each meal as well. Women should have three or four ounces, and men should aim for three to six ounces.
Include keto-friendly vegetables at each meal. You can have between two and six cups of salad or between one and two cups of cooked keto vegetables each day. You can spread these out throughout the day at any meal or as snacks.
Tip #6 — Go Shopping One Time Per Week
Make a comprehensive list of all of the meals that you are going to eat. Then go through each meal and list the ingredients. Check pantry item to make sure that you have what you need. Then go shopping once and avoid heading to the store in between. Sticking to a meal plan is much harder if you are spending a lot of time in the grocery stores. Additionally, avoid all of the middle isles in the grocery store. This will really help you to focus on what you should be eating.
Tip #7 — Don't Forget to Check All Keto Recipes for the Week Before Heading to the Store
Make sure that you are checking each keto recipe and that you have all the needed items. Nothing is more frustrating than coming home from a long day, going to cook a meal, and then finding out that you do not have everything that you need. Take time to check each recipe when making your grocery lists.
A Quick Look at Keto Zone Products
Thankfully Dr. Colbert has introduced a line of products that are Keto Zone Diet friendly and offer you the chance to have some delicious "treat" like foods. Plus, they are convenient things to have as well.
The book that started it all – If you want to make sure that you are doing it right, read the book. The book offers great insight into the ketosis process and really gives you practical suggestions that will aid in your ability to change your lifestyle. We have enjoyed the book. Dr. Colbert's Keto Zone Diet: Burn Fat, Balance Appetite Hormones, and Lose Weight.
The Fat Zyme is a great supplement to take when on the Keto Zone Diet. It is the first digestive enzyme for those who are doing the keto lifestyle. It can help you with a number of intestinal and digestive issues. We were able to notice that we had fewer issues with digestive problems.
This unflavored powder is a great way to boost the protein in your diet. It helps to support your digestive system, skin, joints, hair, and nails. We noticed that our nails and hair grew faster. We also noticed that we had fewer digestive issues and that our skin was clear. Plus, those of us who suffer from achy joints noticed an improvement there.
Iced Krill offers you the chance to get all of the omega-3 fatty acids that you need. It is a great choice to ensure that you have the best brain development among other things. We noticed an improvement in energy and overall mental focus and ability. [
There are two flavors of Keto Zone Instant Ketones, both Coconut Cream and Limeade are available, and both are delicious. They are a great way to boost your fat-burning potential with a delicious daily drink. The only complaint that we had was that this was one supplement that was a little more expensive.
It was $210 for a two-month supply which is not something that is affordable for everyone.
There are three varieties of MCT Oil Powder: Hazelnut, Pumpkin Spice, and Unflavored. MCT Oil helps to trigger the metabolic system to change from burning carbs for energy to burning fat for energy, supporting heart health, and brain health. All three flavors were nice, we chose to use the unflavored in a smoothie, and the other two we just drank.
They seemed to help us stay in ketosis, and we all noticed a great amount of fat loss when using these. We also appreciated the price point since it was a more affordable option.
FAQs
Question: What are the side effects of a keto diet?
Answer: The most common side effect of keto is the "keto flu" which can include headache, upset stomach, weakness, and irritability (among other symptoms). The keto flu is associated with the body adjusting to a carb restricted diet and will pass, typically within a week or so.
Question: What fruit can you eat on keto?
Answer: Fruit is generally not a large portion of the keto diet, but the most keto friendly fruits are in the berry family, including raspberries, strawberries, and blackberries. Try to avoid blueberries as they feature a higher carb count.
Question: Is Ketosis bad for your liver?
A high fat diet can put additional strain on your liver. This is why eating vegetables and even berries are important on Keto. Ketosis itself is not harmful. Eating only high fat meats like bacon probably is not ideal, despite popular case studies using a bacon-centric diet.
Question: How Many Carbs Can You Eat and Still Be In Ketosis?
Answer: If you want to stay in ketosis, you should limit the intake of carbs to no more than 50 grams a day, and completely avoid processed foods.
Question: What Carbs Can I Eat on Keto?
Answer: On Keto Diet, you are allowed to eat seafood, avocados, meat and poultry, vegetables that are low in carbs, eggs, cheese, nuts and seeds, coffee, dark chocolate, etc. These foods promote a healthy weight loss and will put blood sugar levels in control.
Question: Can I Have a Cheat Day on Keto Zone Diet?
Answer: Unlike other diets, it is not recommended to have a cheat day while on a Keto Zone Diet, as one can of soda or other meal that contain glucose can lead to damaged blood vessels.
Question: Why Am I Not Losing Weight on Keto?
Answer: If you are not losing weight, this usually means that you are eating too many carbs and that you should limit the amount to 20-50 carbs a day.
Question: Can I Drink Alcohol While on Keto Zone Diet?
Answer: Yes, but not all types of alcohol, especially not cocktails that contain carbs. You are allowed to drink gin, whiskey, rum, and vodka as they are free of carbs.
Question: Can a Lack of Carbs Make You Tired?
Answer: While on most diets you might feel energetic and full of energy, the Keto plans limits the carbs to 50 grams a day which is 6 times less than on a regular diet, and this might result in feeling tired during the day.
Final Thoughts and Keto Zone Results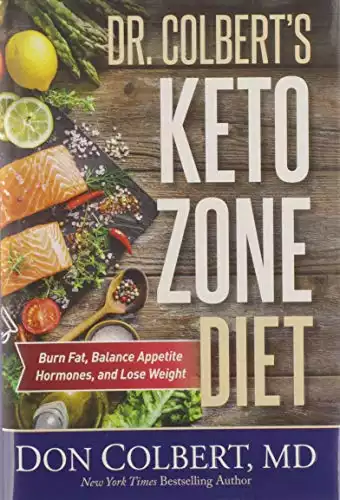 Everyone wants a healthy lifestyle plan that is going to meet their individual needs.
The Keto Zone diet can be a perfect diet for anyone regardless of their lifestyle. It does require some work and results are not always immediate. However, if you make this lifestyle change, you can be assured that you are not going to regret it. Most people who follow a ketogenic lifestyle lose a lot of fat, have better mental clarity and feel all around healthier!
Further Reading on the Keto Diet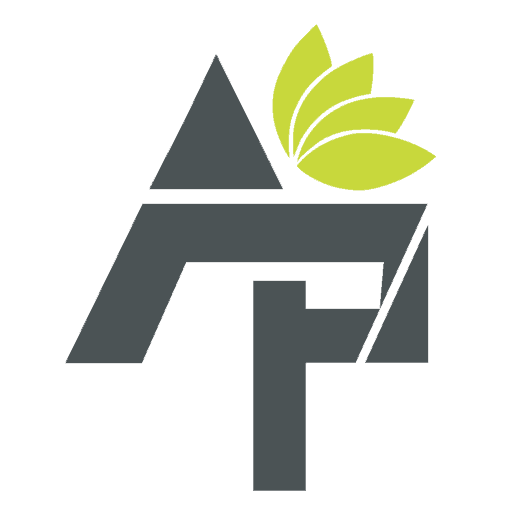 Alt Protein Team is a team of professionals and enthusiasts committed to bringing you the most up-to-date information on alternative protein, health and wellness, workouts, and all things health-related. We've reviewed a lot of products and services so you don't have to guess when you spend your hard-earned money on them. Whether you want to shed some pounds, build lean muscle or bulk, we can help you figure out what you need to do and what you need to have to achieve your goals.