We encourage our readers to consume natural products and we are excited to see them thrive and improve their health and fitness level due to the use of health supplements made from fruits and vegetables. This is why we have decided to review Greens First and we took a look at what the company has to say as well as what experts and consumers state in order to formulate a comprehensive and honest opinion.
So, in our Greens First review, you will find useful details about this product like its ingredients, advantages, drawbacks, price, and more.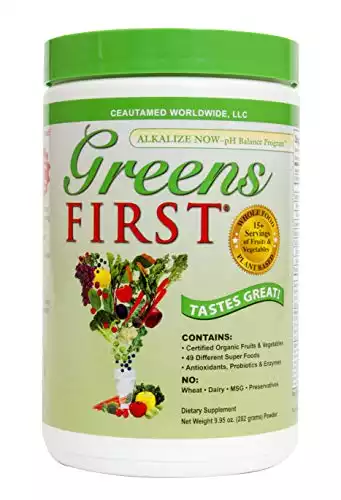 Product Summarized Profile
Brand Name: Greens First.
Manufacturer/Company: Ceautamed Worldwide LLC.
Creator/Owner: President of Ceautamed Worldwide LLC, Dr. Donald L. Hayes.
Brief Description of the Product: Superfood meal replacement powder with enzymes and probiotics.
Average Price: $37 – $45 for a 30-serving supply (For the latest prices and discounts, check here).
Contact Details: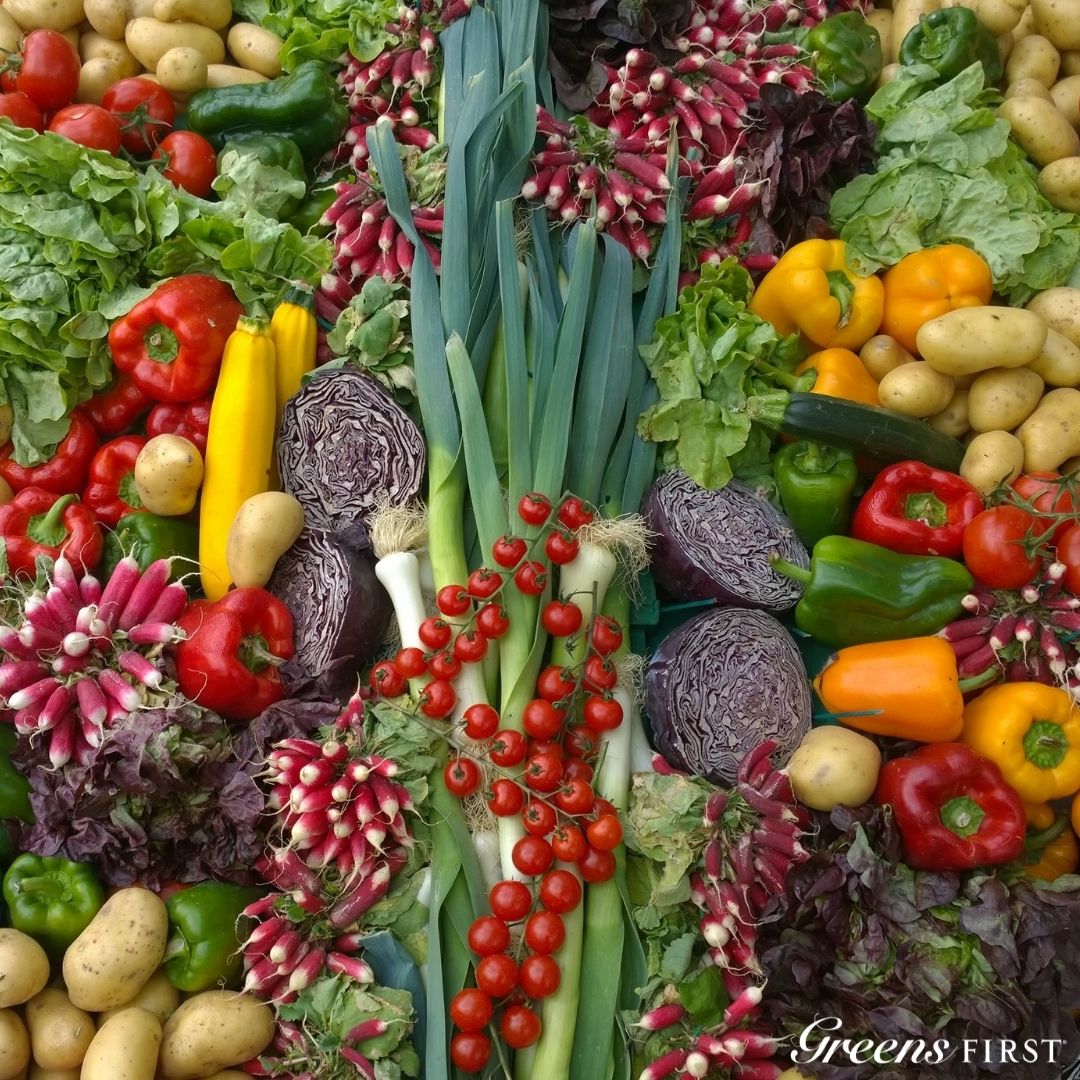 Ratings
| | |
| --- | --- |
| Aspects/Factors | Number of points out of a total of 10 |
| Ingredients (variety and quality) | 9 |
| Taste and flavor options | 9 |
| Overall value | 8 |
| Effectiveness | 6 |
| Price | 6 |
| Overall rating | 7.6 |
What Is Greens First?
Greens First is a weight loss program. This diet plan lasts 12 weeks and by the end of this challenging period, you should lose up to 15 pounds, according to the company. Moreover, the manufacturer claims that besides helping you lose weight, this program also promotes a better overall health.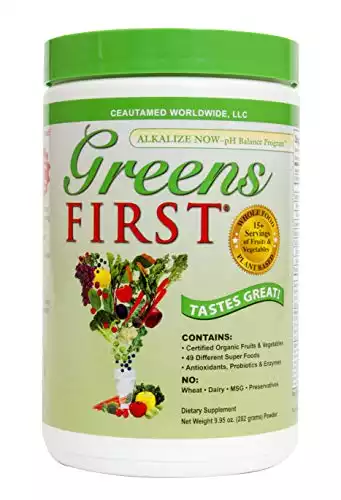 It seems to improve your immune system, enhance both mental cognition and memory, and lower the risk of eye conditions which are typically linked to the aging process.
If you become a member of the Greens First program, you will receive a kit called the Weight Loss to Wellness which contains the following items:
A 30-day supply of this supplement meals;
A wellness book;
A 30-day supply of this superfood powder;
One shaker cup which costs $107.93.
Note! The supply you receive at first, when you subscribe to this weight-loss program, will not last for the entire program but only for four weeks. Therefore, you must purchase new supplies for an extra two months to make sure you complete the entire period of 12 weeks as intended. Unfortunately, this aspect will lead to higher costs.
Who Makes the Greens First Supplement?
Greens First plan was created by Ceautamed Worldwide LLC. They are also the producers of the whole Greens First product line. Ceautamed is a Florida-based company. Its president, Dr. Donald L. Hayes, has formulated this supplement.
His main focus was to achieve a balance between the alkaline and acid elements of the foods. Through this product, he combined and implemented more than 15 different portions of veggies and fruits per daily serving.
How Does Greens First Work?
There are two types of products you will receive once you enroll in this weight-loss program: Greens First Meals and Greens First powder. Obviously, one must include these supplements in their balanced lifestyle along with a proper diet and regular exercise to achieve one's desired results.
The Greens First powder supplement is an effective and healthy meal replacement that you should consume two times per day. Simply, mix it with a large glass of water.
Ingredients Profile
This supplement contains no less than 49 foods that are grouped into several different categories. There are three main proprietary blends in this product:
Vegetable blend: cauliflower juice powder, carrot juice powder, spinach juice powder, kale juice powder, broccoli juice powder, and parsley juice powder.
Greens blend: chlorella, barley grass, and spirulina.
OxiSure™ blend: blueberry powder, green tea extract, grape seed extract, raspberry powder, plum powder, cranberry powder, pine bark extract, Brussels sprout powder, and more.
Each serving of Greens First comprises around 1-2 grams of dietary fiber which keeps you satiated for a longer time, approximately 200 mg of probiotics which improve your digestive system, and 200 mg of enzymes that help your body absorb all the healthy nutrients you need.
All these blends of probiotics, fiber, and digestive enzymes combined with superfoods create a well-rounded supplement.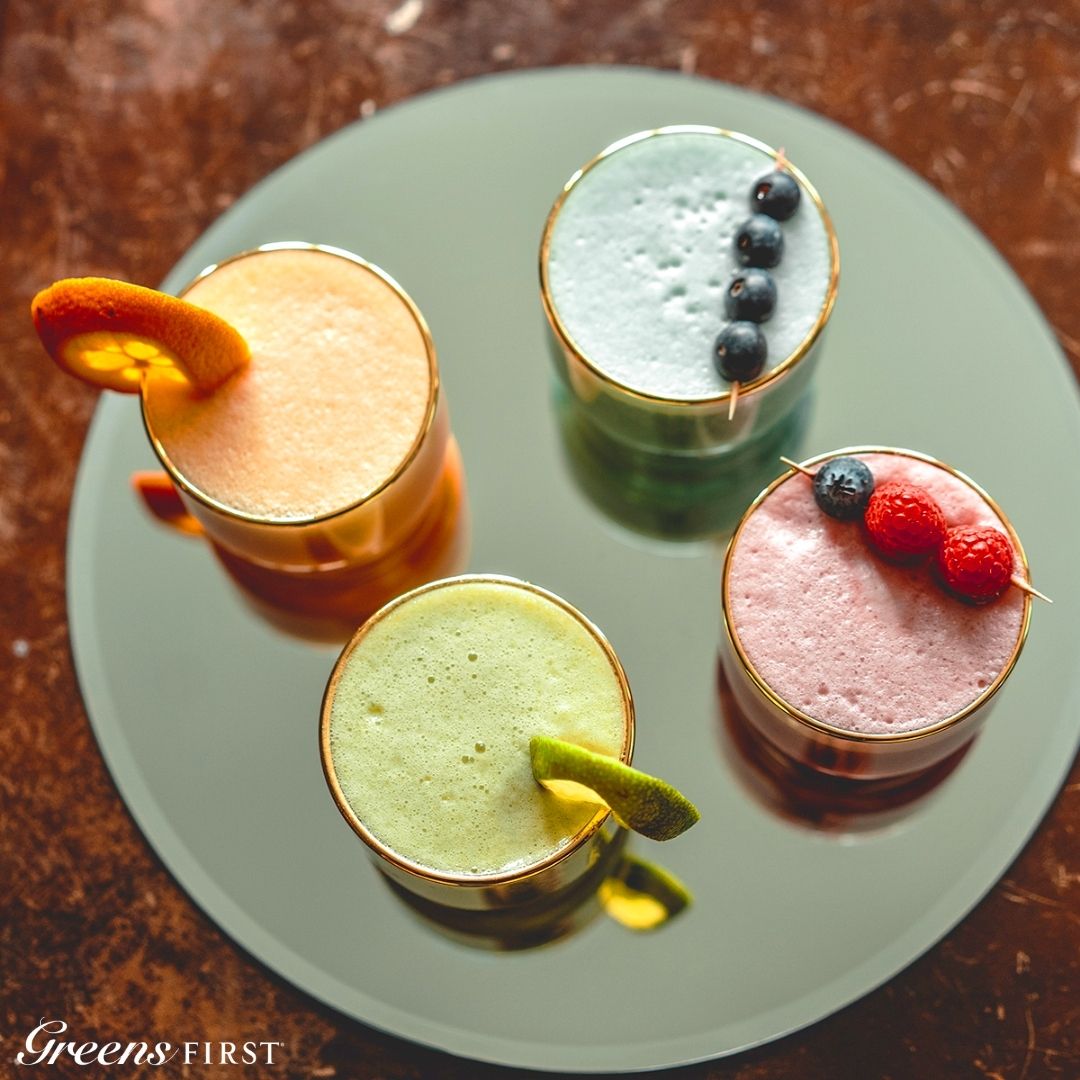 Nutritional Facts
Greens First Supplement Nutritional Value – per one serving (9.4 grams)
Calories
40
Dietary Fiber
1g
Fat
1g
Carbohydrates
6g
Protein
1g
Sugars
1g
Sodium
15mg
Taste and Value
This supplement's taste is quite interesting and pleasant. It has a nice fruity but also earthy flavor. This is due to the fact that Greens First includes juice extracts to create this product which leads to a sharper taste than in the case of vegetable powders. You can choose from multiple flavor options such as chocolate, vanilla, and berry.
Still, an aspect that might represent a deal breaker is the stevia content which is used to sweeten the Greens First supplement. Some consumers stated that, in their personal opinion, this powder drink reminds them of algae and grass powders which all have a slightly swampy taste. All in all, this product is indubitably satisfactory compared to similar green drinks.
The powder's value is determined by its serving size, the number of servings contained in one canister, and the total cost. On the other hand, there are also some additional factors included when you consider the value of Greens First such as the quality level of the ingredients, the type of ingredients included in the product, facts and dosages written on the label, and others.
This brand sells 30 portions of 9.4 grams each for the average price of $44.95 (For the latest prices and discounts, check here). In other words, one serving costs around $1.50 which is not bad at all. Taking into consideration that Greens First provides an excellent blend of superfoods, dietary fiber, and enzymes, makes us state that it also offers a good overall value.
Greens First Pros and Cons
Pros
There is a wide variety of ingredients contained in this supplement;
It has a more than pleasant taste;
Not only does this product contain vegetable powders but it is also made from juice extracts which are even healthier;
The supplement contains enzymes, fiber, and probiotics;
It is a certified organic superfood;
It is a quite affordable product which costs only $1.50 per one serving.
Cons
You will not find any information regarding the mineral and vitamin content on the product's label;
The manufacturer has made some marketing claims that are difficult to back up;
There are no details related to this product's antioxidant content;
Contains only a low amount of superfoods per portion which can be a little off-putting;
Its trademarks are a bit clichéd and predictable;
Some consumers have complained that this supplement leaves them a stevia aftertaste but this is highly subjective and it is a matter of personal preference.
How Much Does Greens First Cost?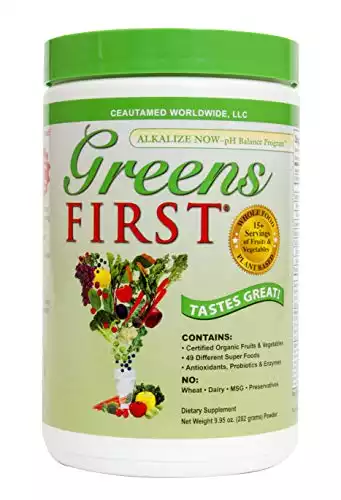 As mentioned previously, one container with 30 servings costs approximately $45 which means that one serving is $1.50. However, you can find this product at a slightly lower cost on Amazon, where 30 portions sell for $36.95 (For the latest prices and discounts, check here).
This price can be quite controversial because some people find it a bit high while others declare themselves satisfied with the product's value.
Is Greens First Effective?
In this supplement, you will find just about everything a person needs in order to lose weight and stay healthy: seaweeds, grasses, enzymes, antioxidants, and probiotics. As far as the ingredients list goes, the label is descriptive enough, especially regarding the dosage aspect.
Due to all these factors, we can say that Greens First is indeed effective. It helps you during your weight loss journey and it balances your blood sugar level and cholesterol. Nevertheless, the company's motto "Alkalize Now!" can seem a little exaggerated for some because there seems to be no harm whatsoever when you consume alkaline foods as long as they are fruits and vegetables.
Some studies have shown that this type of foods can reduce morbidity but there are still many types of research to be done in order to truly verify that hypothesis.
What Are Users Saying About Greens First?
Most consumers are pleased with how this product works, what it contains, and how much it costs. They say that Greens First powder drink has an earthy yet fresh and slightly minty taste. As we stated above, taste is a matter of personal preference so there are a few users who claim this supplement's taste is not that great.
They say that Greens First is a bit too sweet and the mint flavor is quite overpowering. According to these people, mixing the powder with water creates a nice drinkable beverage but adding it to a smoothie makes you feel like you are consuming spearmint gum. So, I guess that all we can do is waiting to see if the company will sell a non-sweetened alternative sometime in the future.
Another drawback signalized by reviewers is that Greens First doesn't provide a significant boost or energy like the company claims on their website and in the product's ads. This can be true for some because each organism functions in its own unique way and assimilates nutrients differently.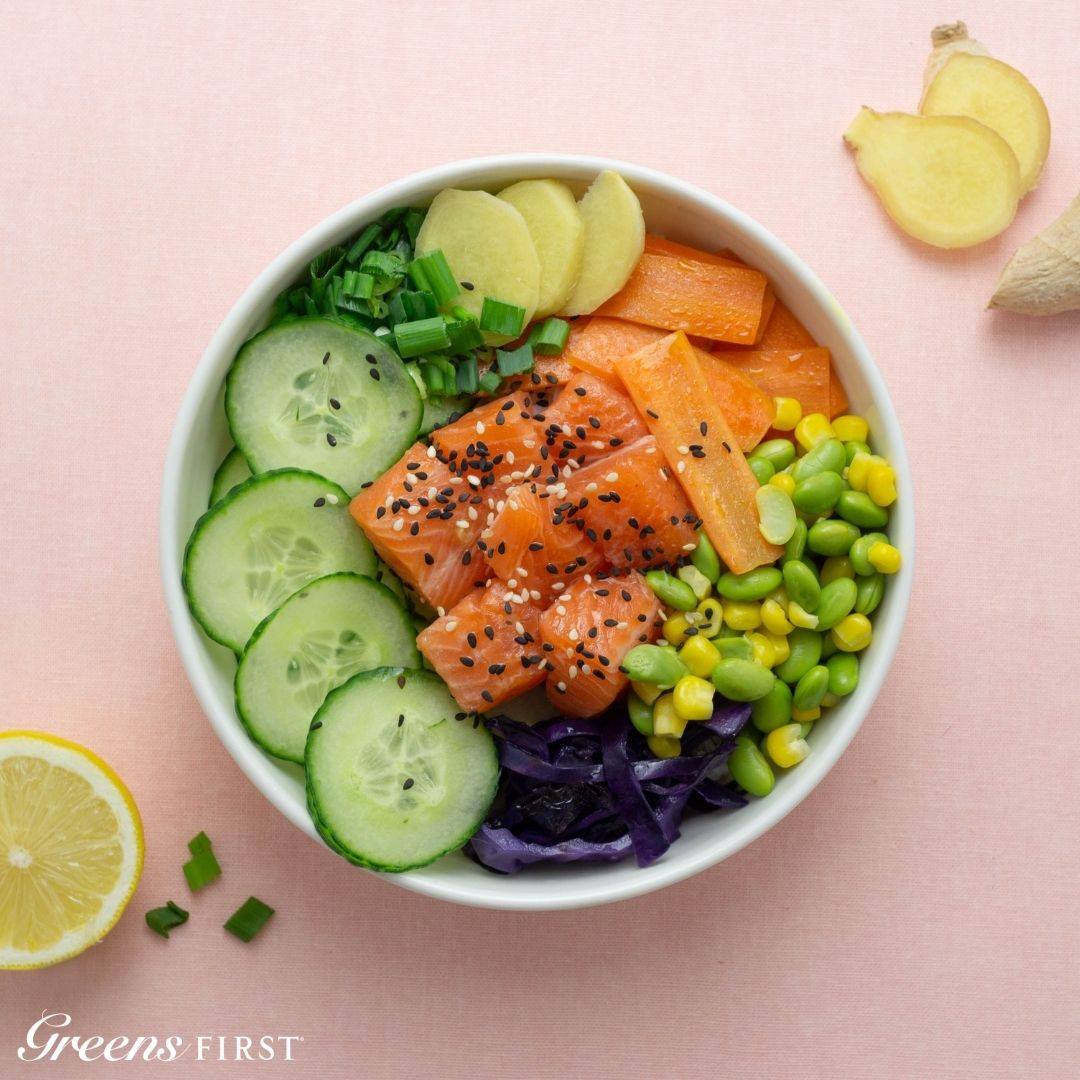 Summing It Up
Greens First is a decent powder supplement filled with veggies and fruits extracts. This meal replacement shake has received an overwhelming number of positive reviews but there isn't any evidence that proves this product is more than just a simple meal replacement.
You will not receive a money-back guarantee when purchasing Greens First powder but this is a minor detail if you really like the shake and the way it works for you. The entire program is specially designed to promote weight loss as well as a well-balanced overall health.
Have you ever tried the Greens First powder? Let us know how well it worked for you!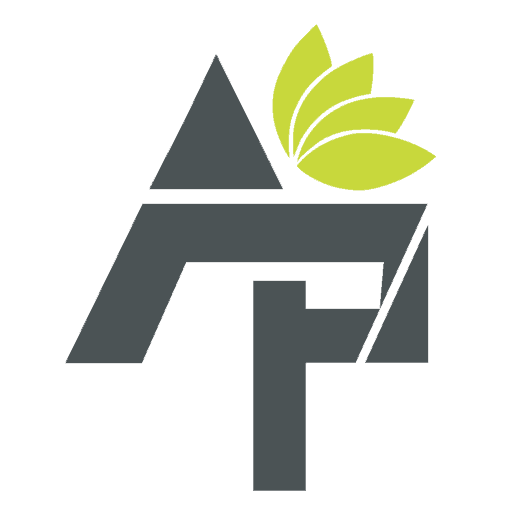 Alt Protein Team is a team of professionals and enthusiasts committed to bringing you the most up-to-date information on alternative protein, health and wellness, workouts, and all things health-related. We've reviewed a lot of products and services so you don't have to guess when you spend your hard-earned money on them. Whether you want to shed some pounds, build lean muscle or bulk, we can help you figure out what you need to do and what you need to have to achieve your goals.