Many hikers rely on energy or granola bars and snacks like trail mix to get them through a hike. While good old trail mix (GORP) and granola snack bars have their place, you shouldn't rely solely on them for nutrition. Before heading out on your next hike, pack some protein bars instead.
Protein bars aren't just for the gym. The right bar can give you a much-needed energy boost and help your body recover from the rigors of hiking. You may surprised to see some familiar brands in this list as well since you can often find high protein options among them.
The average man needs 56 grams of protein a day while women need 46, but keep in mind that those figures are for sedentary individuals. Sadly, many Americans don't consume enough protein at that minimum. Hikers and other active outdoor enthusiasts may
Clif Builder's Protein Bars & Luna Protein Bars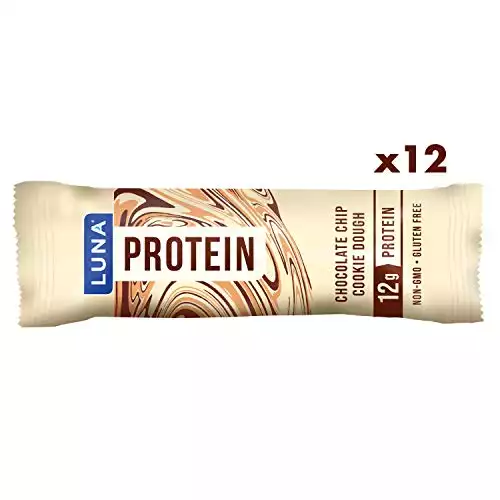 Clif Bars are some of the most popular nutritional bars for active people. You can find them at pretty much any grocery store or order them online. They have a great selection of flavors and all have some protein but certain flavors have more.
Many people also don't realize that Clif has a few different products, for example their Builder's Protein Bar and the Luna Protein Bar.
Most of the original Clif bar flavors have 9 or 10 grams of protein, with the peanut butter ones having 11 grams. These are great alternatives to other energy bars that only have 4 or 5 grams. For a really great boost of protein the Builder's Protein Bar are your best option.
The Builder's Protein Bars come in 7 flavors:
Chocolate
Chocolate Hazelnut
Chocolate Mint
Chocolate Peanut Butter
Crunchy Peanut Butter
Cookies 'N Cream
Vanilla Almond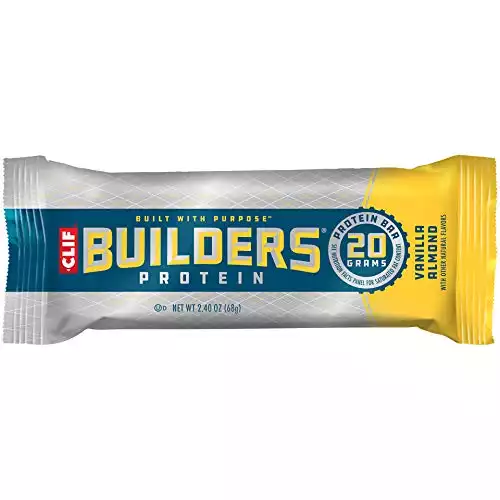 One bar is packed with 20 grams of protein, no trans fats or corn syrup, and is low glycemic so you still full for longer. The Builder's Protein Bars are ideal for both men and women, but Clif does make their women-specific Luna bar in a protein version.
The Luna Protein bar comes in 7 flavors:
Berry Greek Yogurt
Lemon Vanilla
Mint Chocolate Chip
Chocolate Chip Cookie Dough
Chocolate Coconut Almond
Chocolate Peanut Butter
Chocolate Salted Caramel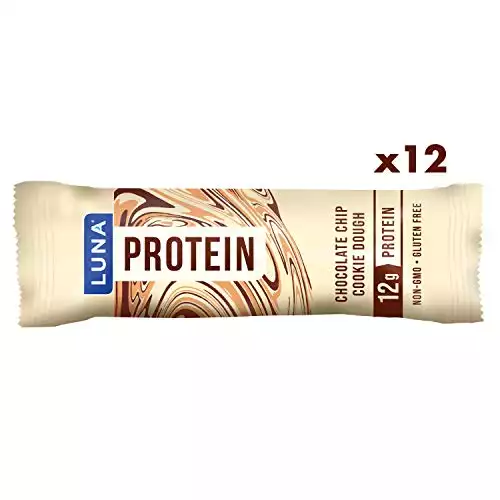 Each Luna Protein bar is gluten-free and has 12 grams of protein, 3 grams of fiber, and are low glycemic. They are also a good source of iron and vitamin D.
STRONG & KIND Health Snacks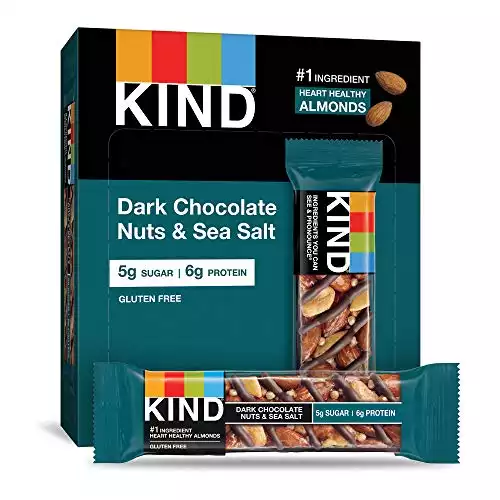 Kind bars are another popular snack that hikers may not realize makes higher protein flavors. Original Kind bars have less than 5 grams of protein, which isn't impressive by any means.
But their Strong & Kind snacks have 10 grams of protein and one other advantage. While many protein bars focus on sweet flavors, Strong & Kind focuses on savory.
Strong & Kind bars come in 5 flavors:
Hickory Smoked
Honey Smoked BBQ
Honey Mustard
Thai Sweet Chili
Roasted Jalapeno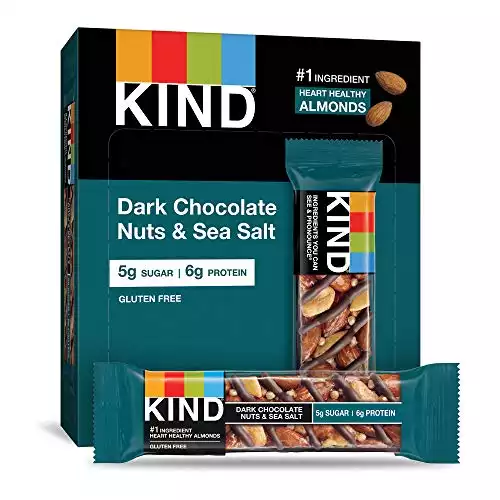 In addition to 10 grams of protein, each Strong & Kind flavor is packed with nutrition. The brand uses non-GMO and gluten-free ingredients. They are also free of soy and wheat, making them an excellent choice for those who have allergies.
Like other protein bars, they are low glycemic so one bar will leave you feeling satiated for longer. Overall these bars are very natural and wholesome compared to other brands. Take a look at the nutrition label and you'll see a variety of nuts, seeds, spices, etc, and no artificial ingredients.
Probar Base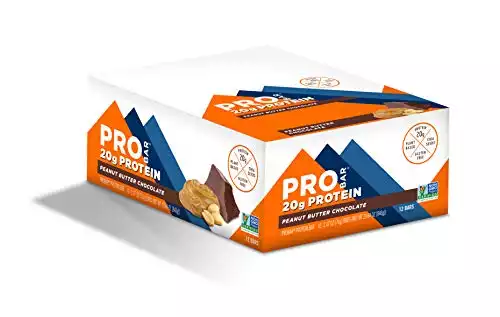 Probar has quite the product lineup, including Bite, Meal, Bolt, Fuel, and Base, each with a specific purpose. For the sake of getting enough protein, you'll want to go with Base. Similar to the Strong & Kind bars, Probar Base is all about natural ingredients.
Base bars rely on plant protein sources like chia and flax seeds as well as super greens. You'll recognize all of the ingredients mentioned and be happy to know that you aren't consuming an artificial product. Though these bars were created as a pre-and post-workout snack, these are perfect bars for hikers.
Probar Base has 6 flavors:
Chocolate Supergreens
Cookie Dough
Mint Chocolate
Peanut Butter Chocolate
Chocolate Bliss
Coffee Crunch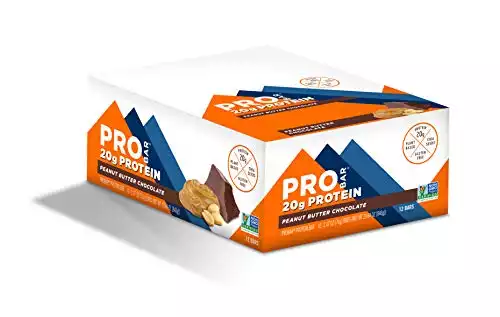 Each Probar Base bar has 20 grams of protein, 5 to 7 grams of fiber and is gluten-free. The Chocolate Supergreens flavor is particularly popular since so many protein bars lack the use of ingredients like barley grass, wheatgrass, and alfalfa.
Zing Vegan Protein Bars

Vegetarians and vegans can have a trickier time finding protein bars that will work for their lifestyle. Those who don't consume any animal products and avoid artificial ingredients will be really happy with the Zing Vegan Protein bars.
Unlike other vegan-friendly protein bars that rely on nuts, Zing bars use no nuts, wheat, or soy. These bars are 100% non-GMO and are kosher. The purpose of their special bars is to not only provide a better vegan protein bar but one that those with special dietary concerns like Celiac Disease can safely eat.
The Zing Vegan bars come in 9 flavors:
Dark Chocolate Mocha
Cashew Cranberry Orange
Chocolate Coconut
Coconut Cashew Crisp
Dark Chocolate Hazelnut
Dark Chocolate Mint
Double Nut Brownie
Oatmeal Chocolate Chip
Peanut Butter Chocolate Chip

Each Zing bar has between 10 and 13 grams of protein, 4 to 6 grams of fiber, no preservatives or synthetic ingredients, and no trans fats. Unfortunately, Zing bars aren't as widely available in stores so you may have to order online, but first, visit their website and use the store locator.
Make Your Own
If you're handy in the kitchen and enjoy making recipes, why not make your own protein bars pre-hike? There are tons of recipes available and you will know exactly what you are eating. Those with peculiar food allergies may also want to make their own protein bars so they don't have to worry about
possible contamination.
If you are worried about your cooking skills, here is a super basic recipe to try.
2 scoops of vanilla 100% whey protein (20%-25% protein)
¼ cup chopped dried strawberries, blended to a powder
¼ cup shredded coconut
¼ cup unsweetened vanilla almond milk
Roughly 1 large bar of 70+% dark chocolate
Combine all ingredients except for the chocolate and press into a small baking dish. Freeze or refrigerate until hardened. Melt the chocolate bar either in the microwave or a double-boiler. Cut the slab into 4 large bars or 8 smaller bars.
Coat with chocolate and put back in the fridge until set. Depending on the protein powder used, you will get about 15 grams of protein in each large bar.
Getting enough protein is more important than many hikers realize. It's easy to rely on sweet snacks, sugar-laden trail mix or straight-up candy bars. But in the long run, it can affect your health, upset your stomach or cause a sugar crash at the very least.
With some careful searching, you can find healthy protein bars at your local grocery store. If you can't, try making your own! It is recommended that hikers who are actively moving for at least an hour consume 80+ grams of protein for men and 70+ for women.
This is especially important if you are someone that hikes regularly.
Recommended Reads: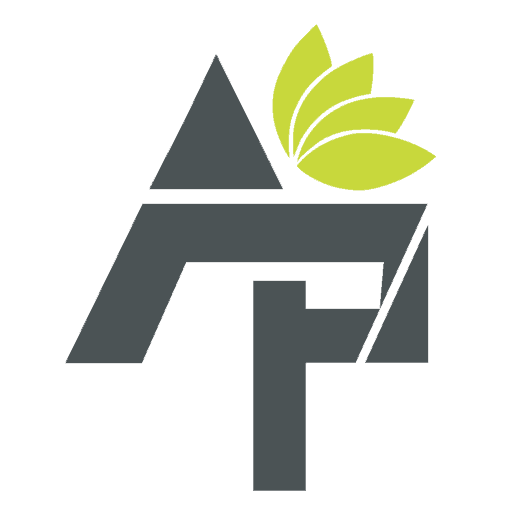 Alt Protein Team is a team of professionals and enthusiasts committed to bringing you the most up-to-date information on alternative protein, health and wellness, workouts, and all things health-related. We've reviewed a lot of products and services so you don't have to guess when you spend your hard-earned money on them. Whether you want to shed some pounds, build lean muscle or bulk, we can help you figure out what you need to do and what you need to have to achieve your goals.