If you eat a vegan diet protein is vitally important. While you can get all of your protein needs from your diet, this just isn't possible for many people. Protein bars can be very helpful in maintaining a proper diet, especially for those that are very active. They can also serve as a meal replacement in many cases.
While it would be nice if everyone had time to make a smoothie using protein powder, many people (myself included) are sometimes TOO BUSY for all that. Unfortunately finding vegan protein bars can be tricky, which is why I wanted to give you the best vegan protein bars out there.
Let's face it, finding high-quality vegan protein bars is tough:
First off, animal-based proteins are still the most common with whey being available virtually everywhere.
The second issue is many vegan protein bar manufacturers end up using cheap and unhealthy soy byproducts.
Thirdly, many protein bar manufacturers (as a group) lean on sugars (like high fructose corn syrup) to make their product tasty, making these choices nothing more than a candy bar.
Rather than spending your precious time standing in your grocery store comparing nutritional facts of different bars, look out for these 5 options first. I promise you are going to love them (well, at least a good chance!).
Of course, any of these plant-based protein bars would make a great meal replacement as well, especially for when you are strapped for time.
The ProBar Base Bar
ProBar has quite a selection of different plant-based bars and snacks but when it comes to protein, you can't beat the Base bar. Not only does it have one of the highest protein levels of vegan bars but it also has earned itself a mention in major health and fitness magazines. It is also gluten-free, which means there are a lot fewer fillers and more of the good stuff!
The Base Series Comes in Six Flavors
Chocolate Bliss
Chocolate Supergreens
Coffee Crunch
Mint Chocolate
Cookie Dough
Peanut Butter Chocolate
Every Bar Offers
20 grams of plant-based protein
5 to 7 grams of fiber
A hearty mix of chia and flax seeds
Gluten-free ingredients
Non-GMO Certified ingredients
Most will agree that the Base bars are delicious. It's appreciated that the brand went with some old-time favorite combos like Peanut Butter Chocolate and Cookie Dough but also some interesting options like Chocolate Supergreens, which includes organic greens like wheatgrass. While it only has 6 flavor choices, the great taste makes up for the lack of selection.
I personally like the peanut butter chocolate one best! It sure beats the candy bar (you know the one) any day!
These bars are appropriate as a snack or for either pre- or post-workout. The major source of protein is soy protein isolate. This isn't ideal, but it's fairly common for a vegan protein source (difficult to find soy free options) Other ingredients like chia and flax add to the protein content, as well as the overall health properties of this bar. These bars really give you energy in a natural way and are fairly low in sugar considering how great they taste. It can be hard to find protein bars that really use whole, natural ingredients yet ProBar hit the mark perfectly.
The Aloha Protein Bar
Aloha may not be as well known of a brand as some of these others, but don't let that fool you. This brand has an excellent little range of protein products, even including their own powder aside from the popular bars. Aloha aims to produce bars made from minimally processed whole ingredients that promote overall health.
The Protein Bars Include 3 Flavors
Vanilla Almond Crunch
Peanut Butter Chocolate Chip
Chocolate Fudge Brownie
Compared to the others on this list, Aloha has the smallest selection of flavors. This is a downside but most people do find all three options to equally delicious.
All Three Flavors Offer
18 grams of plant-based protein from pea and pumpkin
5 to 6 grams of fiber
10 to 12 grams of sugar
No artificial ingredients
USDA organic
Soy- and gluten-free
Non-GMO ingredients
These bars are very hearty and filling, and if paired with a green smoothie or juice you could have yourself a nice little meal. Some people find — for a bar they are almost a little too filling, and instead only eat half at a time. For the price this is an excellent deal, considering they are vegan and gluten free.
The plant-based protein is mostly from pea and pumpkin, so those who are avoiding soy proteins will be able to enjoy these without reservations.
The GoMacro MacroBar
The MacroBar selection is made up of 12 different flavors but only 5 of the flavors offer can really be considered protein bars.
These Flavors Include
Protein Pleasure (12 grams)
Protein Replenishment (12 grams)
Protein Paradise (12 grams)
Prolonged Power (10 grams)
Protein Purity (10 grams)
All MacroBars Are
Made of USDA Organic ingredients
Certified gluten-free
Certified vegan
Non-GMO certified
Ingredients vary between the 5 protein-based flavors but all are fairly similar. Protein Paradise is a popular choice and is cashew caramel bar. Its ingredients include items such as cashews and cashew butter, cinnamon, coconut oil, and sprouted flax. Sweeteners include brown rice syrup. As an aside, high fructose corn syrup is a big "no-no" in my book, so brown rice syrup is a much better substitute.
This is a great energy bar as well, with the sustained energy from the nuts, seeds, and healthy fats, it's also a great meal replacement if you need something quick, say for breakfast one morning paired with a banana. Its protein sources are from two major ingredients – pea protein and sprouted brown rice protein.
The MacroBars give a decent amount of protein and a whole lot of natural energy (good replacement for a typical energy bar or drinkable supplement).
These would be ideal for before (pre-workout) or after a workout (post-workout) or as an afternoon pick me up. GoMarco didn't load up these bars with sweeteners which are important if you're looking for a bar to eat on a daily basis. The flavors all taste great, with many people enjoying just how natural each bite feels. Having to chew also makes these bars more satisfying to eat versus typical thin or gooey protein bars.
The Health Warrior Superfood Protein Bar
The Health Warrier Superfood Protein Bars have one of the lower protein levels than others on this list but still, offer a decent helping of 10 grams. These are a great choice as a snack for someone that already gets a fairly good amount of plant protein in their diet. It is also a safe choice for those with blood sugar issues as the Superfood Protein Bars have about half the sugars as other non-vegan bars.
The Superfood Protein Bars Come in 4 Flavors
Dark Chocolate Coconut Sea Salt
Honey Almond
Lemon Goldenberry
Peanut Butter Cacao
It is unfortunate that these bars come in so few flavors but quality wins over quantity any day. Each bar is really like a superfood blend snack containing ingredients like chia seeds, quinoa, and oats. For example, the Dark Chocolate Coconut Sea Salt has no soy or any animal products, and no artificial sugars. The only sweetener used is brown rice syrup which was added sparingly to taste.
The Rise Protein Bar
Rise Protein Bars are another example of a company striving to use minimal yet high-quality ingredients to give customers protein naturally.
The Rise Has 10 Different Protein Bar Flavors, Including
Snicker Doodle
Cacao Banana
Almond Honey
Lemon Cashew
Carob Chip
Sunflower Cinnamon
They also have mini bar versions of some of these flavors.
It seems impossible but Rise managed to limit ingredients of all these bars to just 5 or less. You'd be hard pressed to find a company that can achieve such a high goal for their products. These bars are incredibly good tasting and are filled with real food, which means health-wise it's far better than heavily processed options.
Every bar is 100% gluten-, soy- and peanut-free. Not to mention these bars are also free of artificial sugars, sugar alcohols, preservatives, and questionable 'fake' fiber sources. These bars really are just whole ingredients light processed into an easy to eat bar.
The Lemon Cashew Protein Bar is a popular flavor. Its ingredient list includes only 4 things – organic cashews, organic coconut nectar, pea protein, and organic lemon extract. This bar, as well as the others, are completely vegan and Kosher. Not to mention they are very reasonably priced compared to similar products.
UPDATE: Not ALL of their bars are vegan (although many are), so be sure to check each flavor before ordering an assortment or in bulk! Tip to Stephanie in the comments for bringing this to my attention.
A Final Thought on Vegan Protein
Many vegans and vegetarians are lacking in proper amounts of protein in their diet. I've selected these bars (above) with this protein delta in mind. If your goal is purely to lose weight (vs add protein), don't expect these bars to accomplish this goal on their own. Take steps to add more protein into your diet first, relying on protein bars or nutrition bars as a snack or post-workout boost.
Aim for about 0.5 to 0.8 grams per pound of body weight, with a little more depending on your activity level.
Bottom Line
Again, my default go-to is The ProBar Base Bar available here. It actually tastes pretty good, but has great ingredients too.
Recommended Reads
How to Find the Best Protein Powder: The Full Alt Protein Guide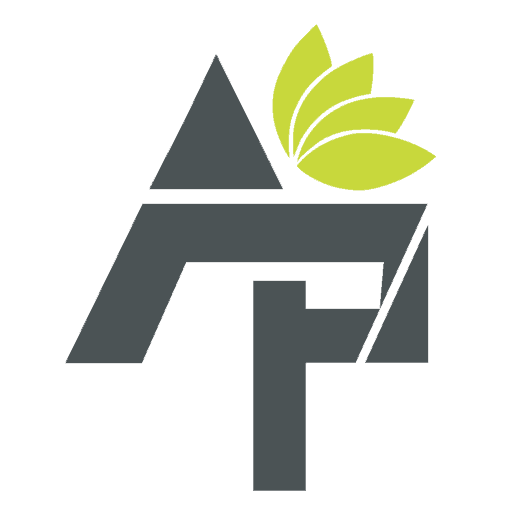 Alt Protein Team is a team of professionals and enthusiasts committed to bringing you the most up-to-date information on alternative protein, health and wellness, workouts, and all things health-related. We've reviewed a lot of products and services so you don't have to guess when you spend your hard-earned money on them. Whether you want to shed some pounds, build lean muscle or bulk, we can help you figure out what you need to do and what you need to have to achieve your goals.