Turmeric (also known as tumeric) is a plant native to southern Asia. Typically, it is the rhizome that is consumed, either as a spice or dietary supplement. It has a warm, earthy flavor and gives curry powder and American mustard their typical yellow color.
When taken as a supplement, turmeric generally comes in capsule form. It is a dried and concentrated version of the original spice. Curcumin, the active component in turmeric, has been shown to have an incredible number of health benefits.
But here's where it gets a bit tricky. There is an overwhelming number of turmeric supplements on the market. They vary in price, quality, dosage, and type of curcumin formulation. Furthermore, different formulations work better for different diseases.
In this article, I'll start by first looking at some important ways that supplementing with curcumin could potentially be beneficial to your health. Then, I'll review how each curcumin formulation targets specific medical conditions. Lastly, I'll recommend some high-quality turmeric supplements that fall into each formulation category.
By the end of the article, we will have weeded through some key points to consider, and you'll have a much better idea of what turmeric supplement is right for you!
Some Key Health Benefits of Turmeric Supplements
Anti-inflammatory Properties: Turmeric supplements are most commonly used for their proven ability to help quell inflammation. This makes them an excellent consideration for people suffering from illnesses based in inflammation, such as arthritis, cardiovascular disease, autoimmune disorders, inflammatory bowel disease, and uveitis. Read more about the anti-inflammatory properties of Tumeric.
Alzheimer's Disease: One study showed curcumin to prevent the progression of some Alzheimer's symptoms in lab animals. While promising, similar studies on humans have been inconclusive.
Cancer: While cancer is often linked to inflammation in the body, the effectiveness of turmeric supplements as a way to prevent or treat the condition in humans has not been proven in empirical trials. It has, however, shown promise in slowing the spread of cancer in lab and animal trials. Curcumin has antioxidant properties, so it does have the potential to help with swelling and inflammation.
Age-related Macular Degeneration: Research has found that curcumin supplementation is an ideal way to reverse the oxidative effects of macular degeneration. It was shown to effectively restore the functions of some affected nerve cells in patients with the disease.
Retinitis Pigmentosa: This group of degenerative eye diseases leads to vision loss and eventual blindness. A research study has found that curcumin supplementation helped prevent the buildup of protein on the retina that is typical of retinitis pigmentosa.
Mood and Cognition: One research study examining the cognitive effects of curcumin on healthy adults aged 60-85 found that supplementation resulted in a significant improvement in sustained attention, memory, alertness, and contentedness. As a bonus, the study participants who were given curcumin showed a significant reduction in total and LDL cholesterol.
Which Curcumin Formulation is Right for You?
Aside from curcumin in its natural state, there are four main categories of curcumin formulations from which to choose. Think of them as amped up curcumin—they have been developed and patented by researchers to improve absorption and other beneficial characteristics.
Keep in mind that they overlap in terms of health benefits, especially when it comes to anti-inflammatory properties. However, if you want targeted benefits, you may want to stick to the formulation marketed for your particular health issue.
BCM 95 is a unique form of curcumin as it is the only formulation that contains essential oil of turmeric. It is primarily used to maintain joint health by providing anti-inflammatory support. Research shows it may also improve heart health and possibly aid in the prevention of cancer. It has also been shown to support cognitive health and mood.
Longvida is comprised of very small molecules. As such, it is able to cross the blood-brain barrier, a mechanism by which the body keeps larger and potentially dangerous molecules from reaching the brain. Consequently, this formulation is most effective for diseases that affect the brain, such as Alzheimer's Disease and dementia. It is specially formulated to dissolve once it has passed through the stomach so that it is not destroyed by stomach acid. This helps increase absorption.
Meriva specifically targets inflammation. It is, therefore, used to manage conditions such as arthritis, uveitis, and inflammatory bowel disease.
Sabinsa C3 is comprised of three curcuminoids:
Curcumin (around 50-60%) – Most of the present research, in terms of health benefits provided by turmeric, centers on curcumin.
Demethoxycurcumin (around 20-25%)
Bis- Demethoxycurcumin (around 20-25%)
It is primarily used for its anti-inflammatory properties. Because the body is inefficient at absorbing basic curcumin, piperine, a black pepper extract, is often added to Sabinsa C3 supplements in order to increase bioavailability. Unfortunately, long-term use of piperine is not recommended. While it delays the elimination of curcuminoids from the body, there is evidence it may also delay the elimination of toxins, as well as medications. This is an important consideration if you are planning to take the supplement long-term, and/or if you are presently taking medications regularly.
Some High-Quality Supplements—One for Each Curcumin Formulation
Terry Naturally CuraMed BCM-95 Curcumin (750 mg, 60 Softgels)
This is a great BCM 95 supplement to consider if you are looking for mood or cognitive support, improvement in joint health, or help with cardiovascular disease. Because it does not contain piperine, it is a good consideration if you are planning to take curcumin long-term.
The supplement comes in 750 mg softgels and only one is needed per day which adds to convenience. Each softgel provides 500 mg of pure curcuminoids. Other ingredients include gelatin and sunflower oil.
The supplement is free of any traditional allergens such as soy, gluten, and dairy. The price per dose is roughly $0.75. Most notably, it won the 2015 Vity Award for Best Antioxidant in the Vitamin and Mineral Category.
Curcumin, Longvida™ by Nutrivene (500 mg, 60 capsules)
This formulation by Nutrivene is marketed for brain health as it contains Longvida. It would be best suited for someone looking to prevent or lessen the effects of Alzheimer's or other forms of dementia. Each capsule contains 1000 mg of optimized curcumin extract. The recommended dose is one or two capsules per day, so this bottle will provide at least a one-month supply. If taking two per day, cost per day will run you about $0.60.
Although it has a short ingredients list, it does contain soy lecithin which may be a consideration for consumers who have food sensitivities.
Doctor's Best Curcumin Phytosome Featuring Meriva Vegetarian Capsule (500mg, 180 Capsules)
This vegan option containing Meriva is a good choice for conditions involving inflammation, such as arthritis, uveitis, and inflammatory bowel disease. Starting at roughly $0.17 per day, this curcumin supplement is quite a bit more affordable than some others if you stick to the minimum dose of one capsule. The maximum dose is four capsules per day.
Because this formulation has been fashioned in such a way that it increases absorption, no piperine is added which makes it a good choice for long-term supplementation.
The capsules are vegan, and the supplement is non-GMO and gluten free. As with many curcumin supplements, this one contains soy.
VitaBreeze Pure Turmeric Curcumin Complex with Black Pepper Extract (750 mg, 180 Capsules)
If you aren't sure whether you'll benefit from a curcumin supplement, this one may be for you. It boasts a lifetime money back guarantee with no questions asked.
This is a good quality Sabinsa C3 supplement. It is recommended for issues where inflammation is involved. However, because it contains piperine, it might not be appropriate for you if you plan to take it long-term. Another consideration is the fact that piperine is not advisable for people who are on medication.
The recommended dose is one to three capsules per day, so VitaBreeze's Curcumin will cost roughly between $0.17 and $0.51 per day. It is also a good choice for those with allergies, as it contains no common allergens such as soy, gluten, and dairy.
The supplement is made in an FDA approved facility and follows strict quality control guidelines.
Important Considerations
Even though turmeric derivatives are a natural product, they are not without some careful considerations to keep in mind.
Because of its molecular properties, curcumin may have traces of heavy metals. It can also contain harmful solvents as a result of the manufacturing process. All curcumin supplements featured in this article adhere to Good Manufacturing Practice (GMP) in order to ensure their purity and safety.
Curcumin will thin your blood. This is great if you are at risk of cardiovascular disease, but not so good if you are already on blood thinners or are about to have surgery.
Curcumin supplementation has not been tested in women who are pregnant or nursing, so the safety, in this case is unknown.
Taking curcumin has been shown to contribute to kidney stones in people who are predisposed to them. It is also not recommended for those who have bile duct blockage or gallstones, stomach ulcers, or hyperacidity disorders.
Some reports show that higher doses of curcumin can lead to stomach upset. It is best to start with the lowest dose possible and to take it with food.
As with all natural supplements, make sure you consult with your health practitioner before taking curcumin.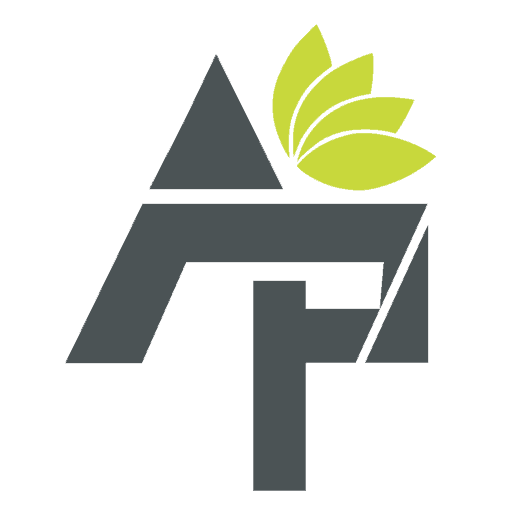 Alt Protein Team is a team of professionals and enthusiasts committed to bringing you the most up-to-date information on alternative protein, health and wellness, workouts, and all things health-related. We've reviewed a lot of products and services so you don't have to guess when you spend your hard-earned money on them. Whether you want to shed some pounds, build lean muscle or bulk, we can help you figure out what you need to do and what you need to have to achieve your goals.