The best cereals give us a nice sweet and crackling comfort. So, there's no wonder that many people list a bowl of cereals among their favorite breakfast ideas. But what should you do when you're on a diet or you're trying to lose some extra pounds? Can you still enjoy breakfast cereal?
We have good news: as long as you follow some simple guidelines and you choose the best products that contain natural ingredients, you can still include cereals in your weight loss plan.
In our article, we will provide some of the best cereal options to consider buying if you want to lose weight as well as a couple of simple rules to apply that will make your cereal craving not interfere with your weight loss goals.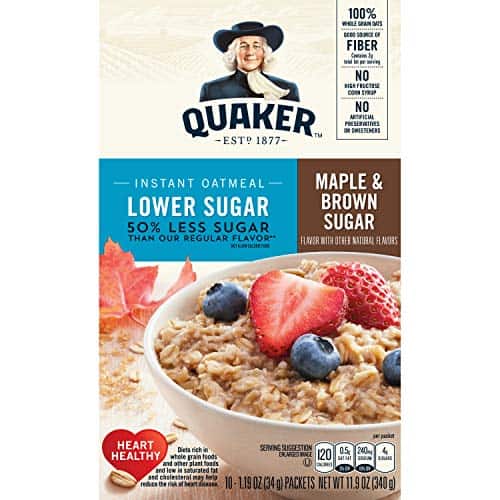 Best Overall
Made with hearty whole grain Quaker Oats

50% less sugar than regular Quaker Instant Oatmeal Maple & Brown Sugar

Good source of calcium and iron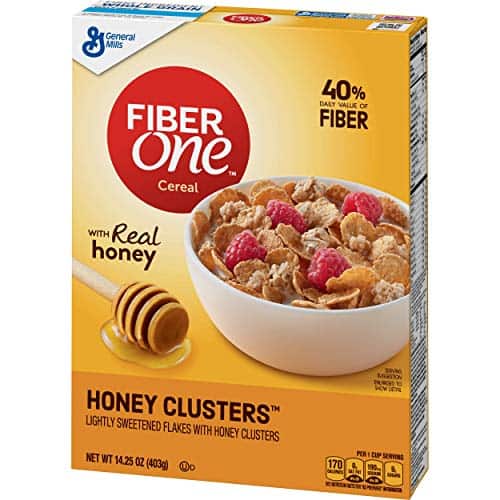 No-sugar added
At least 40% of the daily value of Fiber per serving
Tastes delicious
Help minimize potential gastrointestinal discomfort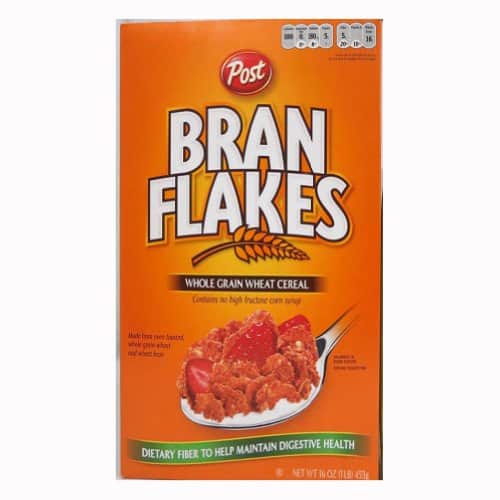 Best Breakfast Option
Excellent Source of Fiber, 5g per serving

No High Fructose Corn Syrup

Provides 13 vitamins and minerals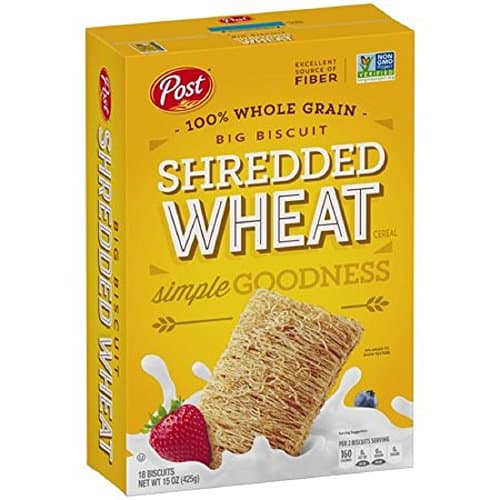 Healthy Option
100% Whole Grain Wheat
No Sugar* or Salt Added
Natural Source of Fiber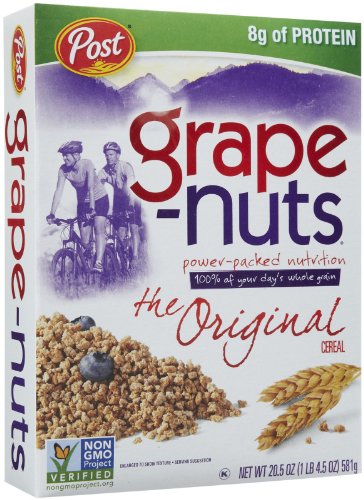 Most Nutritious
Power-Packed Nutrition

100% of Your Day's Whole Grain

Non-GMO Project: Verified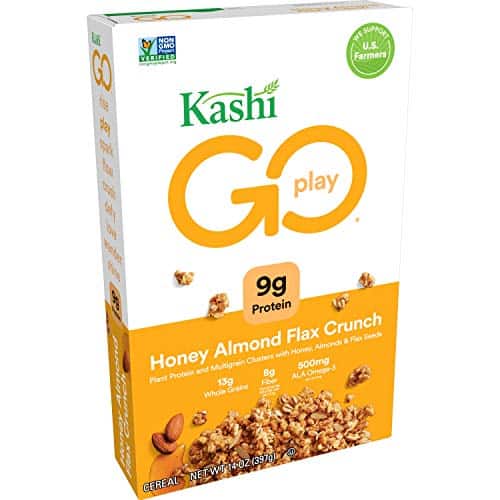 Bean Created Option
An excellent source of fiber
Makes for the perfect portable whole food snack
Great taste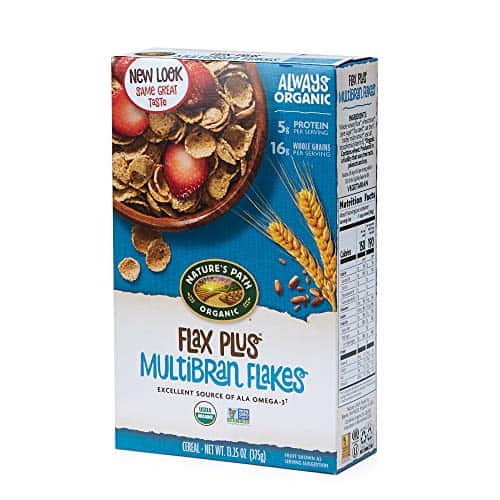 Winning Choice
Low sugar
Always organic
An environmentally-conscious meal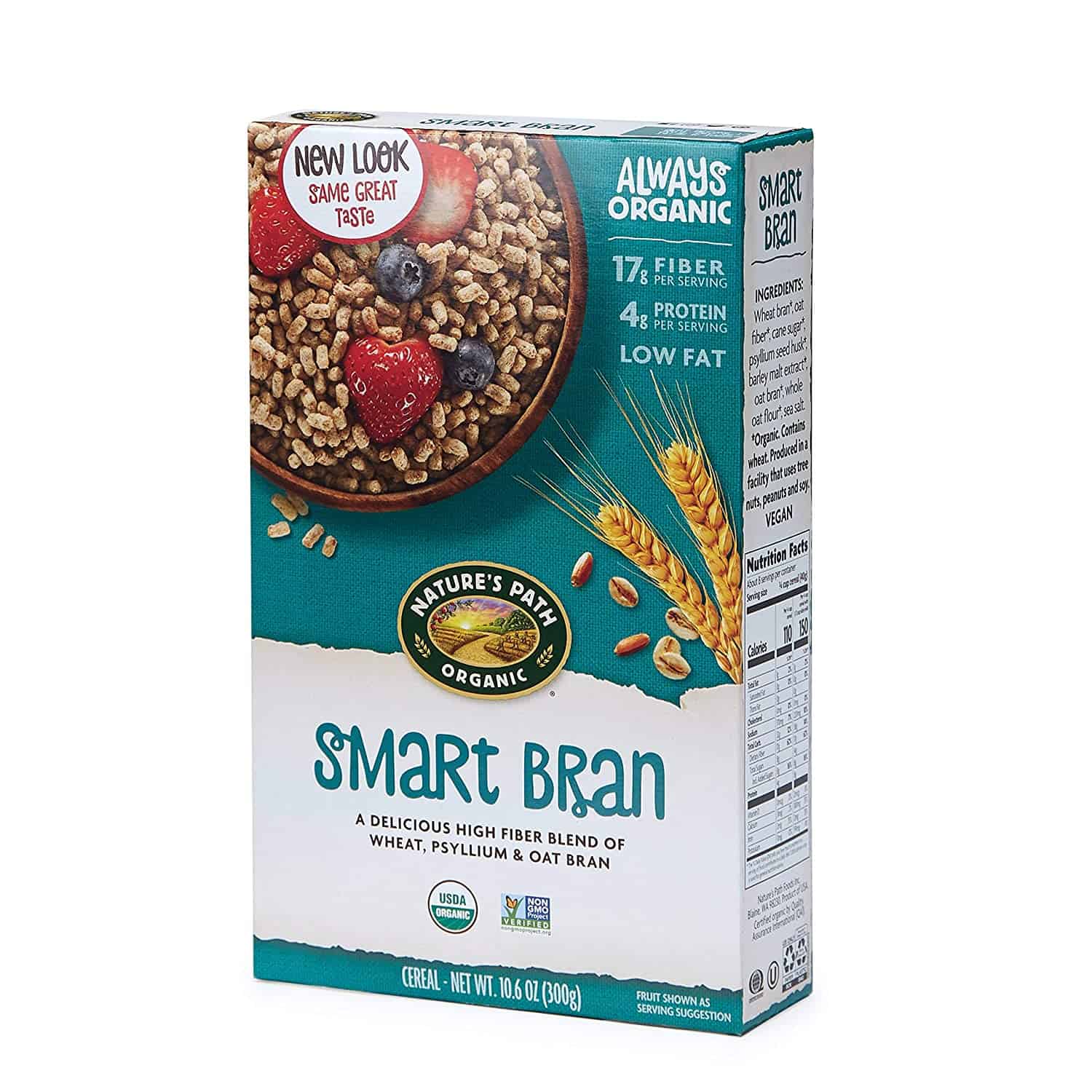 Organic Cereal Option
Jump Start Your Morning Meal
Baker's Delight
Nothing Artificial
The following products were listed by price, from the most affordable to the most expensive one.
What's the Best Cereal for Weight Loss? – Top 8 Choices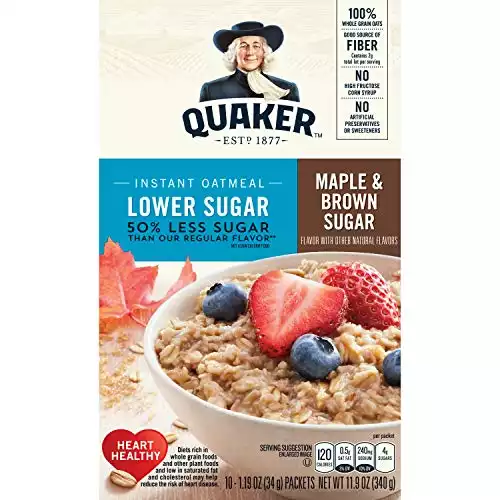 I am usually a fan of slow-cooking oats and recommend them to everyone, especially to those that want to lose weight. Still, if you need a quick alternative for those hectic mornings we all deal with, Quaker Instant Oatmeal should be your choice. This is a low-sugar variety. Although it contains significantly less sugar than other Quaker products, the amazing taste remains the same.
A serving of 34 grams of this product contains 120 calories, four grams of protein, and three grams of fiber. It is also rich in sodium, providing no less than 290 mg per portion. Quaker oatmeal has an important dose of whole grain oats. These are packed with healthy fats, protein and fiber.
This instant oatmeal is healthy because it doesn't contain added harmful ingredients. On the other hand, it is digested quicker than other cereals. If you want something to feel satiated for a longer period then you should go for whole grain alternatives.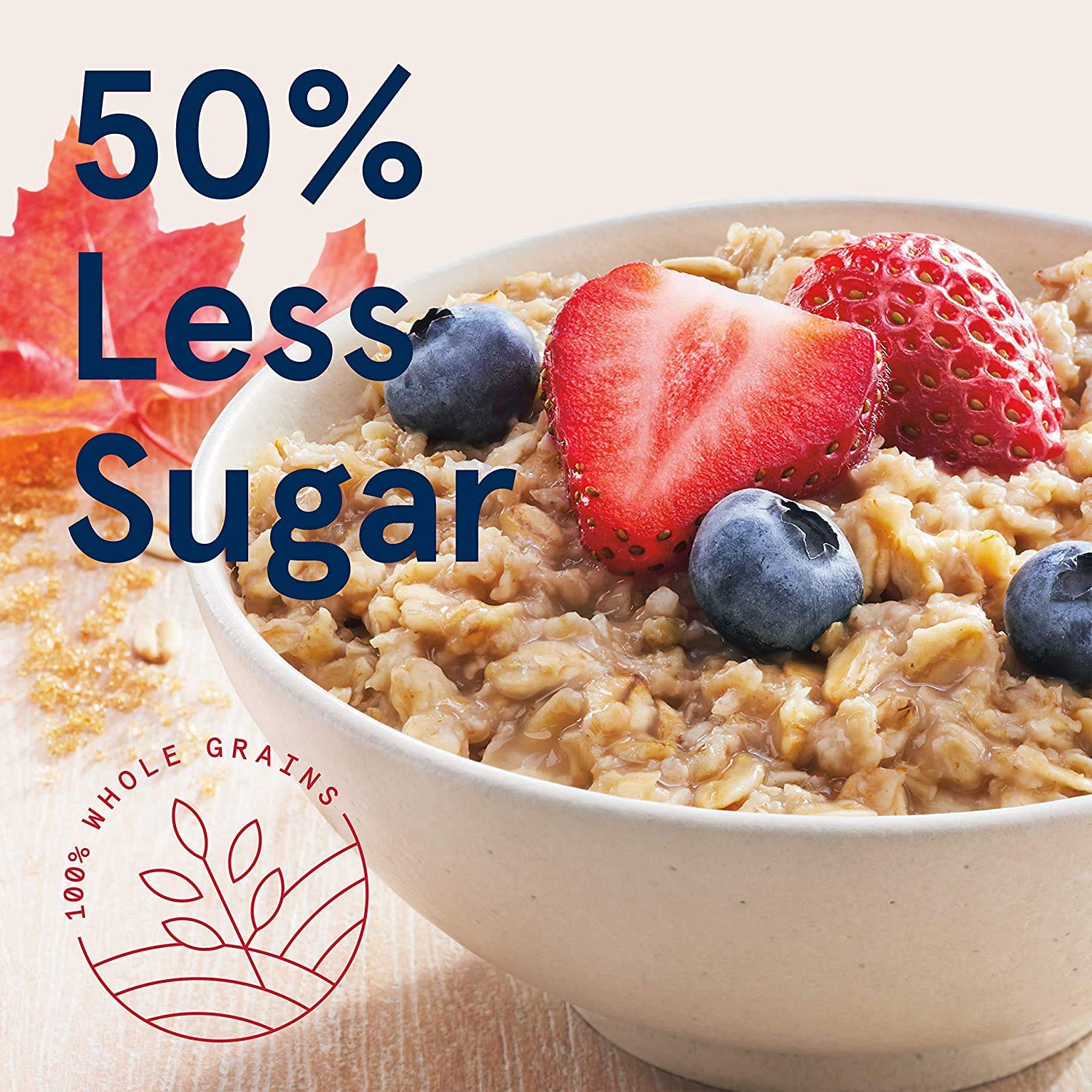 Price: around $2.38 (For the latest prices and discounts, check here).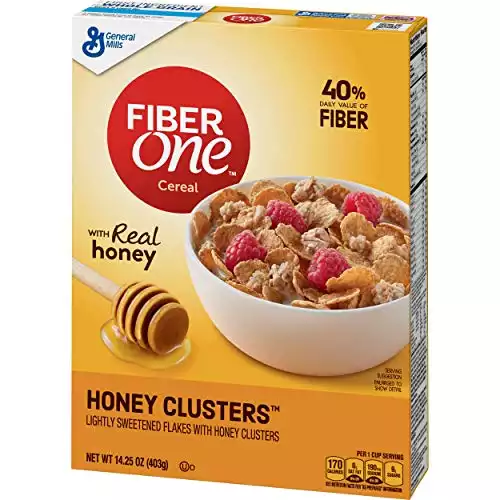 General Mills Fiber One Cereal | Amazon
At least 40% of the daily value of Fiber per serving, Fiber One tastes delicious and helps keep you regular for one less thing to worry about during your busy day. Try our Fiber One Honey Clusters made with delicious honey clusters, brown sugar, and toasted oats.
Buy at Amazon.com
We earn a commission if you click this link and make a purchase at no additional cost to you.
05/01/2023 12:11 am GMT
General Mills is another great and healthy cereal option if you want to lose weight. One portion contains only 60 calories but is rich in sodium and fiber. To top everything off, these cereals don't contain sugar and one serving of Fiber One Original provides around half of the total fiber one needs in a day.
This works great as long as you're accustomed to eating plenty of fiber. Otherwise, you might want to take it slow and increase the amount of daily-consumed fiber gradually. Too much fiber all at once can undermine a healthy choice by producing an excessive amount of gas.
One great advantage of this product is its no-sugar policy. Fiber One uses aspartame as a sweetener. Still, this might not be to everyone's taste
Price: around $3.79 (For the latest prices and discounts, check here).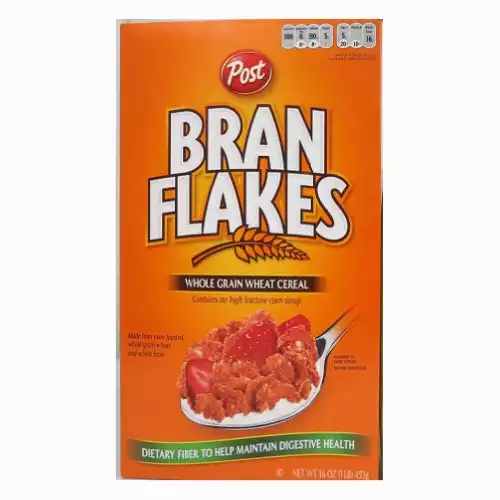 Post Bran Flakes | Amazon
Bran Flakes is made with whole-grain wheat and wheat bran for great taste and each serving is an excellent source of fiber, 5g per serving, and provides 13vitamins and minerals. It's heart-healthy* too!
Buy at Amazon.com
We earn a commission if you click this link and make a purchase at no additional cost to you.
04/30/2023 11:55 am GMT
Post Bran cereals are some of the best breakfast options on the market. One serving of these cereals contains 130 calories and it comes with five grams of fiber. This is also a healthy choice because one cup has only 1.5 teaspoons of sugar.
Bran flakes are a nice touch if you have a sweet tooth. For example, some customers admitted they use them to prepare their favorite kind of muffins. Nutritionists recommend consuming about three whole-grain cereal food servings per day and one cup of these cereals represents one of those servings, having 16 grams.
Post Bran flakes are an amazing fiber, vitamin, and mineral source.
Price: around $5.6 (For the latest prices and discounts, check here).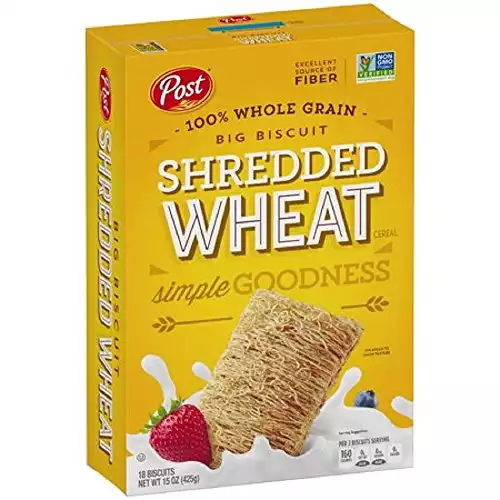 This product contains natural whole grain wheat. There are plenty of nutritionists that recommend these cereals. We are also rooting for the Shredded Wheat brand due to its nutritional value; it offers between six and nine grams of fiber per portion.
Moreover, you don't have to worry about gaining weight because Shredded Wheat cereals don't have added sugar.
The even better news is that you can choose from three healthy and delicious varieties: Original Big Biscuit, Wheat 'n Bran, and Original Spoon Size. Unlike many other competitors on the market, Shredded Wheat doesn't come filled with sugar. Also, it is a healthy source of vitamins and minerals.
Price: around $10.15 (For the latest prices and discounts, check here).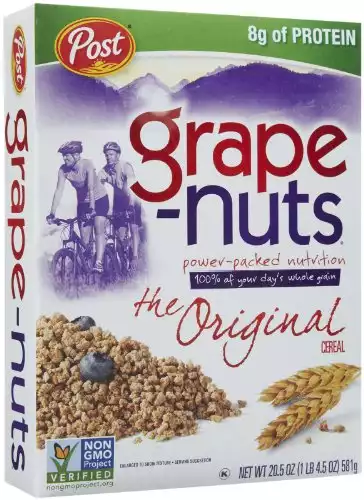 Post Grape Nuts Original Cereal | Amazon
With power-packed nutrition, each nugget helped to provide concentrated, sustained energy that led to the ultimate conquest of the world's highest mountain. Since then, Grape-Nuts has given people around the world the energy they need to conquer their own mountains.
Buy at Amazon.com
We earn a commission if you click this link and make a purchase at no additional cost to you.
The main ingredient of these cereals is whole grain wheat flour. One serving of Grape-Nuts contains high fiber amounts (7 grams) and only five gram of sugar. This is definitely one of the most nutritious cereals you can serve in the morning. The brand was marketed in 1897 and since then has gained a great reputation.
Not only does a portion of Grape-Nuts cereals contain only 110 calories, but they are also kosher. They have plenty of amazing nutritional properties which prevent several conditions like anemia.
Not to mention the fact that these cereals are filled with potassium which improves blood circulation and regulates your heartbeat. This is a classic cereal brand with a modern twist and approach to the nowadays-active lifestyle.
Price: around $10.25 (For the latest prices and discounts, check here).
GoLean differentiates itself from its main competitors by introducing a new main ingredient that replaces the whole grain. The star of this cereal brand is a bean created from soy grits.
When you also think about the fact that one serving provides ten grams of fiber, this brand becomes even more appealing in the eyes of potential customers.
One cup has 140 calories and it is packed with proteins and sodium. All these elements will maintain your stomach full for a longer period of time. Furthermore, with this cereal brand, you can stop worrying about artificial food dyes that might be linked to several health issues.
Kashi GoLean contains only natural ingredients among which there is a natural food dye obtained from the tropical shrub's seed; more specifically, from that seed's outer coat. According to specialists, a diet that contains daily soy protein may lower the risk of heart conditions.
Price: around $12.10 (For the latest prices and discounts, check here).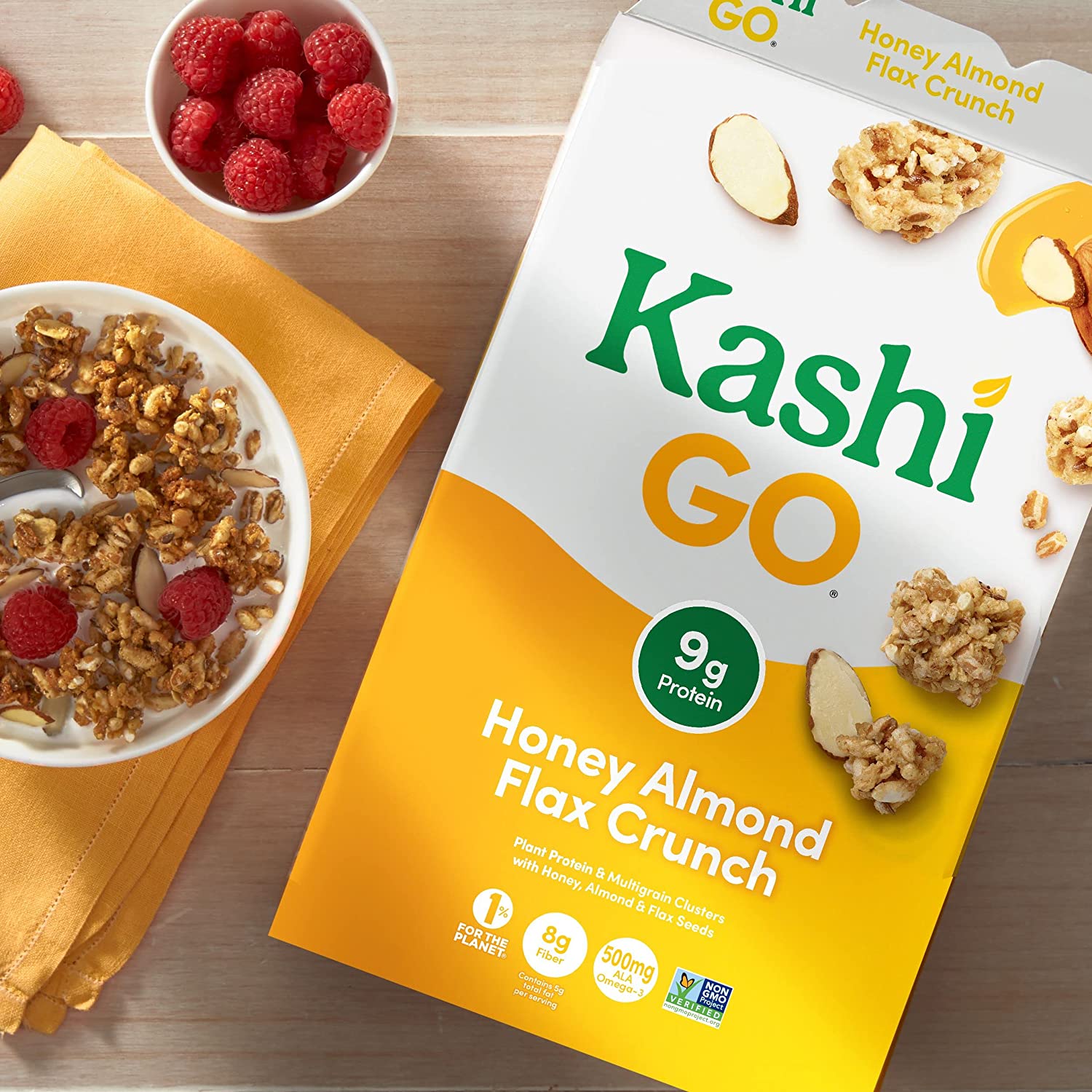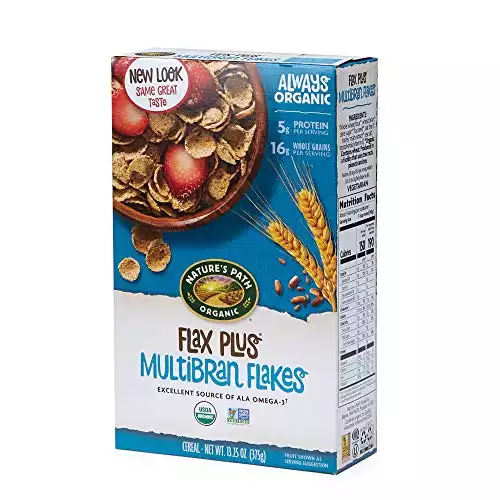 Nature's Path Flax Plus Multibran Flakes Cereal | Amazon
You care about what you put into your body. The smart choice is Smart Bran, but it's also a delicious choice for your breakfast each morning. Smart Bran from Nature's Path features 17g of fiber and 4g of protein in each serving. Smart Bran guarantees a smart start to any day.
Buy at Amazon.com
We earn a commission if you click this link and make a purchase at no additional cost to you.
05/01/2023 12:10 am GMT
Flax Plus Multibran Flakes is a product manufactured by Nature's Path and it is a winning choice for vegans and people really concerned about their health. These cereals are made from natural ingredients such as whole wheat flour, cane sugar, wheat bran, oat bran, flax seed, and barley malt extract.
One serving of Flax Plus Multibran Flakes provides five grams of fiber as well as four grams of sugar. These cereals will nurture your body without interfering with your weight loss objectives. Most customers state they are more than pleased with this product.
According to them, not only is this healthy but it is also very tasty. It keeps your stomach full until lunchtime. Furthermore, one reviewer said she ate Flax Plus cereals every day during her pregnancy because it helped her lower nausea symptoms that most women experience when expecting a baby
Price: around $14.95 (For the latest prices and discounts, check here).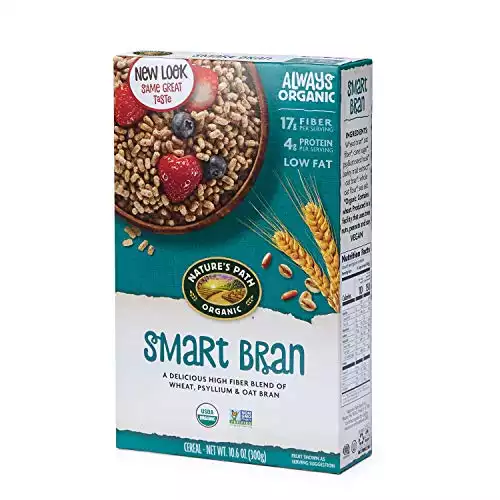 Nature's Path Smart Bran | Amazon
Jump Start Your Morning Meal: Nature's Path smart bran features a delicious blend of organic wheat bran, delectable oat bran and psyllium seed husk. Offers a hearty crunch with a savory taste of wholesome ingredients.
Buy at Amazon.com
I earn a commission if you click this link and make a purchase at no additional cost to you.
05/01/2023 12:26 am GMT
Nature's Path Organic SmartBran is a patented combination of whole grains. It includes ingredients such as wheat brand, oat bran, and psyllium seed husks.
The last one is a fiber supplement that is also added to beverages. These high fiber cereals will help you meet your body's daily fiber needs. It keeps your organs functioning properly and well-balanced.
If you want to achieve your daily dose of fiber from one single meal, then Nature's Path cereals are the right choice for you. It is true, however, that this organic cereal brand can be harder to find as well as more expensive compared to regular or traditional cereal options available in supermarkets.
You can find this product online and if you want to experiment with textures and tastes, you should definitely give this brand a try.
Price: around $25.08 (For the latest prices and discounts, check here) .
Crucial Guidelines for Eating Cereals When You Are on a Diet
First and foremost, you must choose a weight-loss friendly cereal brand. However, this will not suffice if you don't follow other rules as well:
Don't eat more than one or maximum of two servings. The size of the serving is also very important if you don't want to derail from your getting-fit path. In other words, you simply cannot eat a whole large bowl of cereals just because the words "organic" or "healthy" are written on the package. Instead, pay attention to the "Nutrition Facts" section on the label.
Combine your cereals with low-fat milk or vegan alternatives. If you choose milk that contains over 2% fat, you might as well say goodbye to your weight loss efforts. Instead, go for the low-fat version. Also, you can even replace regular milk with vegan options such as soy or almond milk.
What Are the Healthiest Types of Cereals That You Should Focus on?
Most whole grain cereals are healthy and your body needs them on a regular basis in order to function properly. Still, some types of cereals are healthier and more nutritious than others, especially when you want to remain healthy while also losing several pounds.
1. Corn flakes
Corn flakes are rich in iron, carbs, and vitamin B. They work great for people of all ages. You should include them in your breakfast routine, especially during rainy months when the body starts retaining water because of the air's high moisture.
2. Muesli
Usually, muesli has almonds, raisins, and several types of grains. Compared to other cereals, muesli belongs to the type of sugary cereals which keeps you energetic during the entire day. You can serve muesli with yogurt or milk. To top everything off, you can also consume these cereals as an afternoon snack.
3. Porridge
Porridge is the healthiest choice of breakfast cereals that you can consume during a weight-loss diet. It is filled with dietary fiber and minerals which keeps your blood sugar level under control. You can always top porridge with raisins, almonds, or fresh fruit. My personal favorite topping is berries.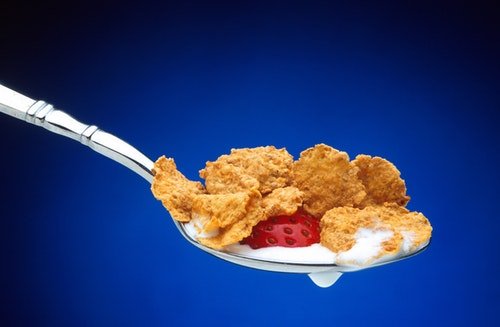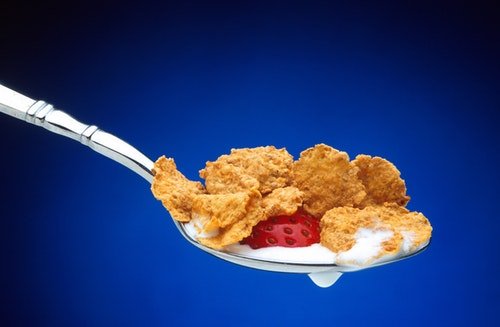 4. Wheat Flakes
If you want to change your cereals from time to time so that you won't get bored, you can give wheat flakes a try. They are modified wheat porridge. Pay attention to the fact that these cereals don't provide a lot of calcium so, if you need that mineral, you should opt for another alternative.
5. Oatmeal
A bowl of oatmeal in the morning works miracles not only for those who are on a diet but also for people who suffer from diabetes and high cholesterol. Of course, this is true as long as you don't add sugar to your breakfast cereals.
One of the lesser-known benefits of oatmeal is its positive impact on one's mood; it can relieve depression symptoms.
6. Rice Crispies
Rice crispies represent light and healthy breakfast idea. If you're on a strict diet, you should make sure that these cereals are only lightly sautéed. There are plenty of assortments available that you can choose from such as oats, cornflakes, honey, and fruit-flavored crispies.
Although the best cereals for weight loss are muesli and other whole grain options, it is ok to break free from a strict breakfast chart from time to time.
Frequently Asked Questions
Question: Which cereal has the lowest amount of calories?
Answer: The General Mills Fiber One Original is a great low-calorie cereal which contains only 60 calories per portion, and, to top that, it doesn't contain any sugar content and it has half the amount of fiber that we need to consume each day.
Putting It All Together
So, now that you know some of the best cereal recommendations for weight loss, which one should you buy? Well, your decision depends on many factors such as your budget, needs, preferences, and more. For example, if you lean towards all-natural ingredients, then you should opt for organic products.
Next time you're on the lookout for healthy breakfast cereals that won't mess your diet plans, make sure not to get carried away by flashy or glossy labels or packaging. Sometimes, simpler is better, and less is more!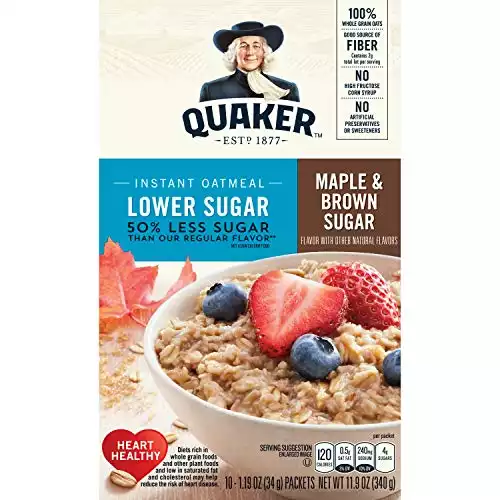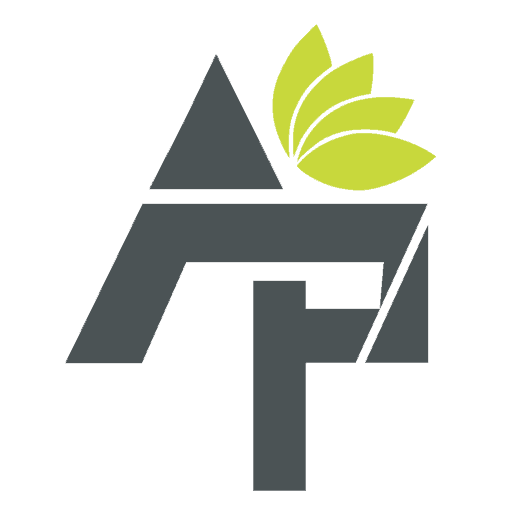 Alt Protein Team is a team of professionals and enthusiasts committed to bringing you the most up-to-date information on alternative protein, health and wellness, workouts, and all things health-related. We've reviewed a lot of products and services so you don't have to guess when you spend your hard-earned money on them. Whether you want to shed some pounds, build lean muscle or bulk, we can help you figure out what you need to do and what you need to have to achieve your goals.