Survival Shield X2 Iodine Supplement is a nascent iodine supplement from the online retailer Info Wars. Nascent Iodine is an essential mineral that helps to support overall thyroid health and thyroid regulation, while also supporting healthy iodine levels, healthy hormone levels, and supporting a healthy metabolism.
Consuming pure nascent iodine provides the body with sufficient enough resources of iodine so that the body does not need to absorb iodine from less pure resources.
Consuming proper amounts of iodine allows your body to support a normal response to environmental and dietary toxins, while also supporting thyroid health and improved mental clarity. While there has not been much research completed to verify this statement, some scientists are led to believe that nascent iodine may also help to support breast milk production and quality.
Info Wars creates Survival Shield X2 from salt solutions that are found more than 7,000 feet below the surface of the Earth. After obtaining the iodine, Survival Shield X2 is tested for radiation by quality control experts before being placed for salt. The Survival Shield X2 is approximately 50 times stronger than the original Survival Shield formulation that Info Wars released.
Info Wars also takes extra caution to ensure that the nascent iodine is not subjected to any harsh chemicals, alcohol, or direct head to ensure that the transformative process produces a stable product that's unbeatable on the iodine market.
Survival Shield 2X is manufactured red in a state-licensed facility that meets federal regulations, with cGMP/HACCP compliant, and lab grade. The raw iodine is a controlled substance at both state and federal level, which is why the nascent iodine is more expensive in comparison to other iodine supplements; the approvals, licensing, and regulatory documentation produces are timely and costly.
How is it produced?
The bound forms of iodine must be separated, clarified, and purified from other binding components or impurities into a United State Pharmaceutical mono-elemental iodine crystals. In this purified crystal form, the iodine is a highly toxic and highly reactive substance.
However, when the iodine is purified, the United States Pharmaceutical iodine crystals are put through a proprietary process as the iodine become nano-colloidalized.
When the iodine becomes nano-collaidalized, the iodine crystals transform into an elemental nascent iodine, which is also scientifically referred as monoatomic iodine, with an addition of iodides.
How does it work?
Info Wars claims on their website that Survival Shield X2 is one of the highest quality nascent iodine supplements that's available on the market today. While the term 'nascent iodine' may not be understood by a majority of people, many researchers claim that iodine is an essential mineral that a large portion of the American population is deficient in.
Iodine is an essential mineral in the body, as it is not something that the body produces; iodine must come from external sources that are consumed in a diet. Iodine helps to support thyroid health, healthy hormone levels, as well as helping to support a healthy metabolism.
Side effects
While the only side effects that you will receive from consuming iodine are health improvements, there is a possibility of consuming too much iodine. Over consuming or overdosing on iodine is possible; the symptoms of iodine poisoning are:
Coughing
Fever
Loss of appetite
Tooth and gum soreness
Metallic taste in mouth
Abdominal pain
Shortness of breath
Decreased level of alertness
Excessive thirst
Rash
Seizures
Vomiting
Diarrhea
Limited urine output
If you suspect a possible overdose of iodine, you should contact your local poison center, health care provider, or 9-1-1 for assistance in dealing with the over-consumption of iodine.
However, Info Wars claims that their Survival Shield X2 is certified to be non-GMO, vegan friendly, and non-toxic.
Price
Currently, Info Wars shows that the Survival Shield X2 is priced at $29.95 per a bottle, which is a discount off of their regular price of $59.95 per a bottle.
On their website, consumers have the ability to take advantage of special pricing if you purchase multiple bottles at once; if choosing to purchase more than five bottles at a single time, consumers will receive a lower price point per a bottle.
Pros and cons
Survival Shield X2 is extremely popular among preppers and survivalists, as it's a high-quality iodine supplement in one of the purest forms.
Pros:
Increases mental clarity
Contains nascent iodine, one of the purest forms of iodine
Strong formula
Pre-screened for radiation
Vegan-friendly
Non-toxic
Does not provide users with a burning or stinging sensation
Bulk pricing available
Cons:
Any alternatives to consider?
It's not a very popular concept that iodine supplements are needed to be consumed, which means that finding iodine supplements may be harder to find in comparison to other types of supplements. However, most people may find that they are consuming enough iodine through their regular diet, by consuming iodized salt or sea salt, as well as saltwater fish and other types of seafood.
The biggest downside that comes with buying directly from Info Wars is that their Terms and Conditions page is very clear in stating that all sales that take place via their website are considered final and all purchases are non-refundable.
Info Wars also does not offer a Refund Policy in case of a manufacturer defect or error. However, if you do happen to have a problem with your order from Info Wars, you should always contact their customer service and ask them to address the problem you're having with your order.
Conclusion
If you take the time to look through the reviews of people who have tried the Survival Shield X2 Iodine Supplement, there are many people in the market who have experienced positive results from this supplement. Generally, with these type of supplements, you're not going to see results right away, so you should not expect to see results within the first few days of consuming the iodine supplement.
While everyone experiences are going to be different, you may notice that the iodine supplement takes a week to two weeks to begin showing results in your body. This time frame can also change based on your own personal lifestyle choices as well.
With that being said, if you are looking for an iodine supplement to help increase your overall health and improve your energy levels and clarity throughout the day, I would highly recommend that you give Survival Shield X2 a try and see what benefits it could offer to your health!
Recommended Reads: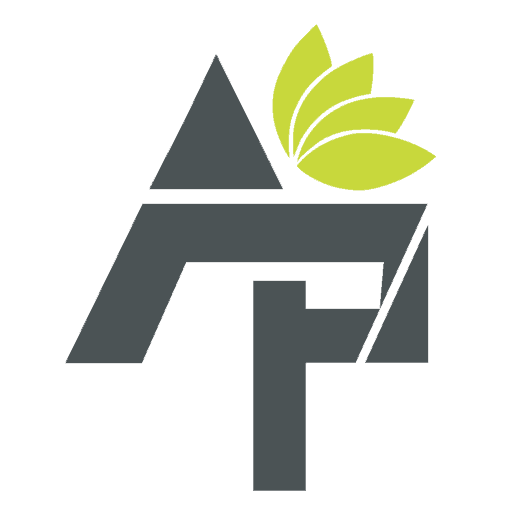 Alt Protein Team is a team of professionals and enthusiasts committed to bringing you the most up-to-date information on alternative protein, health and wellness, workouts, and all things health-related. We've reviewed a lot of products and services so you don't have to guess when you spend your hard-earned money on them. Whether you want to shed some pounds, build lean muscle or bulk, we can help you figure out what you need to do and what you need to have to achieve your goals.