No one says that a woman's body isn't strong but it needs support to remain healthy and well-functioning. The market is full of promising wellness supplements but not all of them will truly work as they claim to. Recently, a new brand has caught my attention and its name is Ritual. It provides a multivitamin product created for skeptical women. Each capsule contains 9 natural ingredients. But is this product worth its pretty high cost?
You're about to find out because I'm here to tell you the truth behind Ritual vitamins.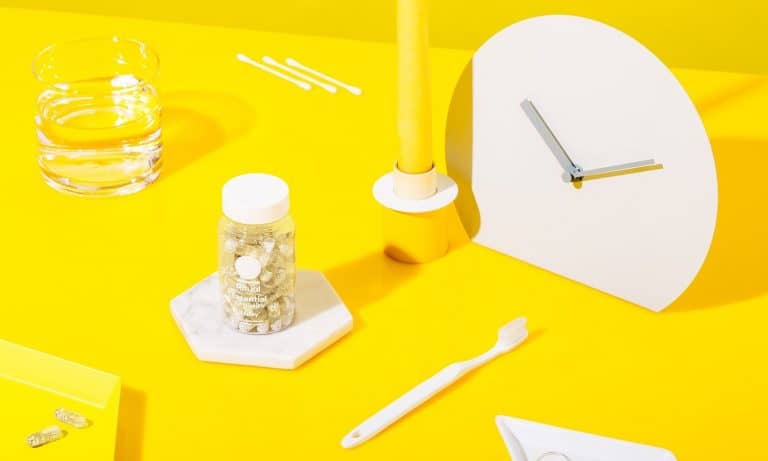 What Are Ritual Essential Vitamins?
Ritual is a brand of multivitamin capsules made especially for women although I believe that this approach is just part of the manufacturer's strategy because men can also take them without problems. The company puts an emphasis on being transparent, especially when listing the sources of all their ingredients. The main two ideas behind this product are clarity and simplicity.
Despite the fact that some people might think that Ritual vitamins could use some additional ingredients as well, the company claims they have combined all the necessary nutrients, vitamins, and minerals, in their best forms. If you're interested, you will be able to buy these products only from the company's website. One month supply is represented by 60 capsules because the daily dosage measures two vitamins but I will tell you more about this later on.
How Did They Appear on the Market?
So, what's the story behind Ritual vitamins? From a marketing point of view, the story of Ritual's founder increases the product's popularity even more. Katerina Schneider was the one who came up with the idea of a multivitamin capsule for women. She was working as a venture partner for an investment firm when she became pregnant. During her pregnancy, she started to doubt the effectiveness and safety of the supplements she was taking. Her main worry was related to the lack of transparency of the ingredients included in those vitamins.
The turning point appeared in 2016 when Katerina was shocked to see that some of the vitamin supplements available on the market contained potentially-harmful compounds such as titanium dioxide and aluminum which you can also find in laundry detergents. She pitched her idea to several angel investors and managed to attract over one million dollars to finance her business.
Ritual's company is located in Los Angeles, California, and it is developing more and more as we speak.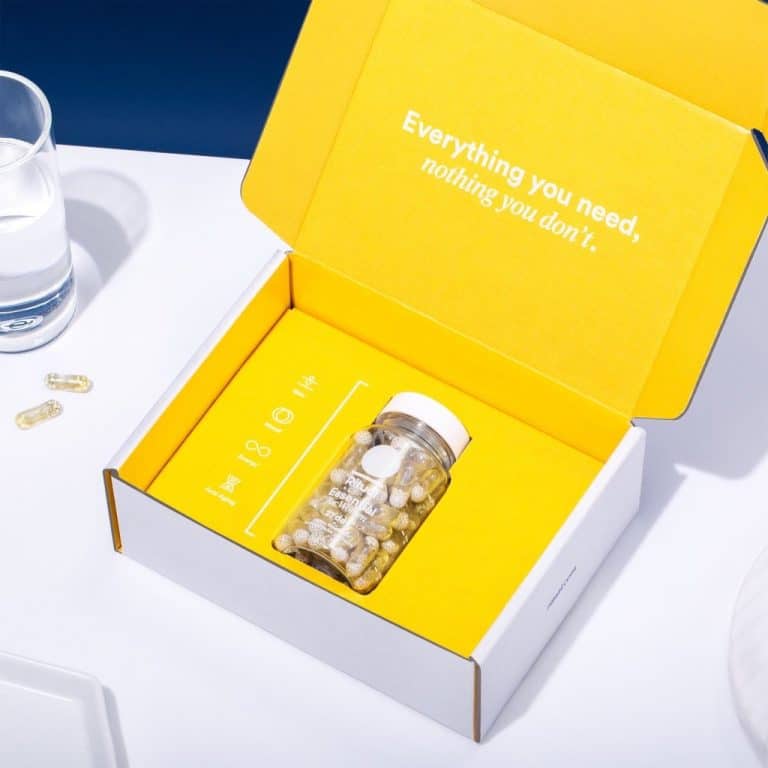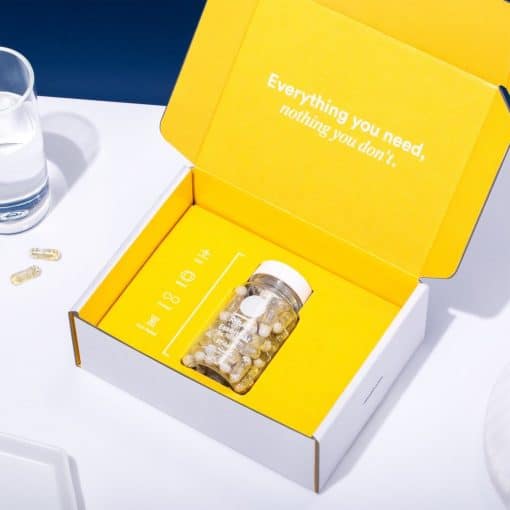 Ingredient Profile
Each Ritual capsule contains a mix of nine specific nutrients that most women seem to lack:
Vitamin E – according to Ritual, this ingredient is sourced from Argentina and it has the exact same form that is also found in foods with antioxidant properties;
Vitamin D3 – the manufacturer uses a certified vegan D3 compound which is called Vitashine™. It is sourced from lichen. This makes Ritual capsules good for vegan people as well. D3 improves immunity, strengthens your bones, and helps calcium absorption;
Folate – unlike men, women's organisms are not that able to absorb folic acid, the synthetic folate, on their own. This is why Ritual uses only natural folate that comes from Italy. Natural folate supports brain health;
Vitamin K2 – this compound is said to improve your skin, strengthen your bones, and support a healthy heart. Ritual's K2 comes from Norway and it is 100% pure or so they say;
Iron – in the capsules, you will find an American form of iron which is supposed to be easily digested. Iron boosts your energy, promotes cognitive functions, and regulates red blood cells;
Vitamin B12 – this particular element is found as methylcobalamin in the Ritual capsules. Vitamin B12 prevents anemia and fights stress and fatigue;
Boron – this compound is mainly found in almonds, prunes, and raisins. The product I am reviewing today contains boron in a food-form which seems to be well-received by the body. Boron is good for your heart, joints, bones, and stomach;
Magnesium – I am sure you agree with me when I say that magnesium is definitely the ultimate overachiever when we think about minerals and vitamins. It provides numerous health benefits like lowered anxiety and stress, an improved immunity, healthier heart, and stronger bones;
Omega-3 fatty acids – if you eat healthy fats such as salmon or avocado, you are probably consuming your share of Omega-3 already but supplementing this compound is not an issue. I say this because over 70% of individuals, most of whom are women, don't consume enough Omega-3. Some of its benefits are the following ones: lowers blood pressure, prevents heart conditions, fights aging effects, and many others.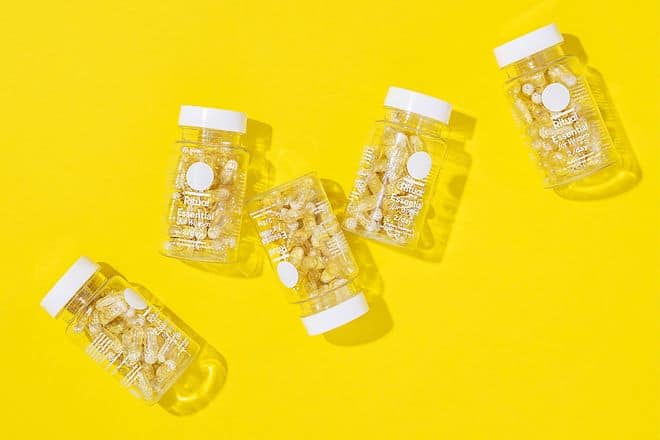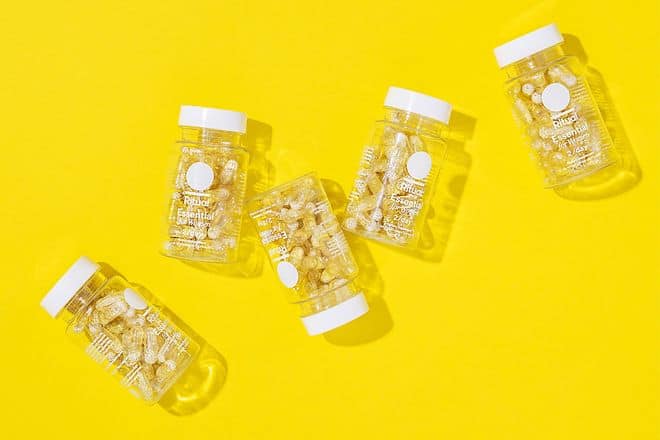 Nutritional Values – Per One Serving/capsule
| | |
| --- | --- |
| Vitamin E | 10 IU |
| Vitamin D3 | 2000 IU |
| Folate | 600 mcg |
| Vitamin K2 | 90 mcg |
| Iron | 8 mg |
| Vitamin B12 | 8 mcg |
| Boron | 1 mg |
| Magnesium | 50 mg |
| Omega-3 fatty acids | 320 mg |
Pros and Cons
Advantages
The capsules have a pleasant minty flavor;
Many consumers think these vitamins are aesthetically pleasing due to the fact that the capsules are transparent and they can see what's inside;
The manufacturer is pretty transparent when it comes to providing all the necessary details their customers might need;
Ritual vitamins are made from natural and traceable ingredients which is definitely a plus.
Disadvantages
You won't experience immediate effects;
A few people complained about how hard the capsules are to swallow;
There's a subscription service required so you must become a member before being able to order any supply;
According to certain individuals, these particular vitamins seem to be missing some important ingredients like vitamin C and calcium.
Where to Buy These Famous Vitamins and How Much They Cost
You can purchase the Ritual vitamins only if you become a member of the company's subscription program. This type of pricing plan appeals to millennials the most. So, on a subscription basis, you can receive a monthly shipment or 60 capsules that will be delivered to your doorstep. Clients must pay $30 per month.
Despite the subscription requirement, Ritual membership is very easy to cancel once you decide the product no longer serves your interest.
Another aspect that's important to mention is that Ritual doesn't have a money-back guarantee. Instead, they offer a happiness guarantee which works if you feel disappointed after consuming the first container of vitamins you ever bought from them. So, if after the first container, you're not satisfied with how the product works, you can ask for a full refund.
Ritual Vitamins Benefits – What the Manufacturer Claims
Something interesting that I like about the company's marketing approach is the fact that they don't even try to say their product is the best on the market or better than most other similar supplements. Instead, they focus on offering simple vitamins which they say are effective. Moreover, Ritual capsules are supported by a transparent label on which you can find anything you need regarding the supplement's ingredients, their form, and the places they are sourced from.
Apparently, these multivitamins can be safely taken by both men and women, although the company markets them as an essential vitamin blend made especially for female buyers. This could also be another sale and marketing strategy built on the fact that women tend to be more interested in their aspect, feel, and health. Also, female consumers don't just purchase the first health product they see. First, they make sure to research that item to see if it is a natural and valid option.
According to Ritual, once you start using their supplement, you will feel happier and more energized in only a couple of weeks. However, some clients didn't notice any change at all but that's ok because each organism is unique and reacts in its own way.
To back up all their claims, Ritual has published all kinds of studies on a special section of their website to prove that what they say is true.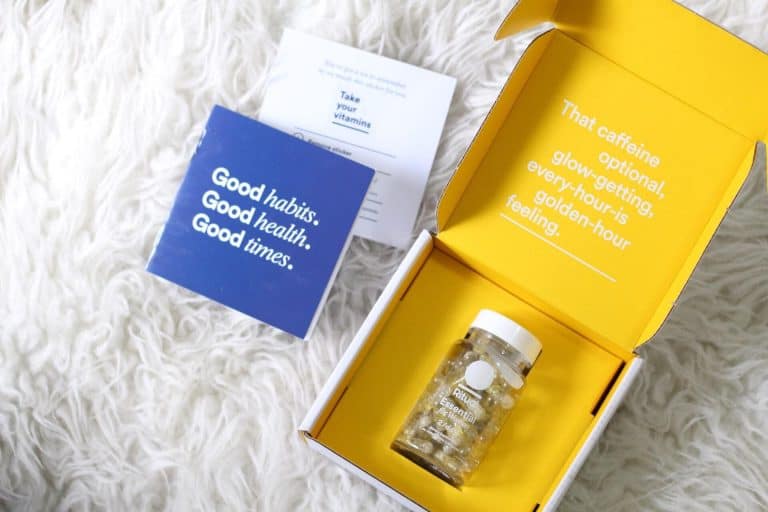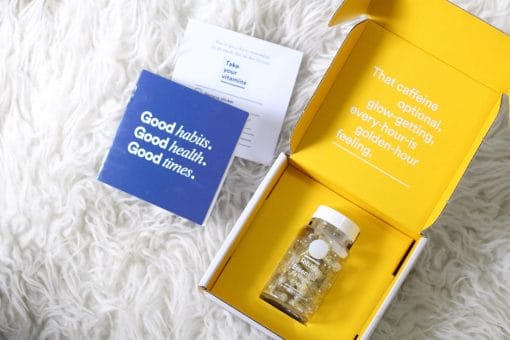 Do These Products Really Work?
This excellent question must be faced by any vitamin and supplement manufacturer. Their website might present plenty of positive reviews from people who had achieved some results by using the Ritual capsules. Nevertheless, when it comes to the efficacy of taking vitamin supplements, generally speaking, the evidence is not so good. Certain health experts claim that multivitamins don't truly work in terms of preventing chronic diseases. Some even say that, as long as you don't have some sort of deficiency, you should avoid taking vitamins.
Another thing that's bothering many potential clients is the fact that Ritual has not received an FDA approval for their products. The majority of people strongly believe that all kinds of supplements, including multivitamins, should meet certain labeling, safety, and quality standard. So, Ritual vitamins, like all the other similar alternatives must appeal to their target audience's trust because they are not regulated by the aforementioned important governmental institution.
On the other hand, it is a well-known fact that vitamins A, B complex, C, Omega-3 fatty acids, and other compounds provide plenty of health benefits. They are said to lower body inflammation, improve cognitive performance, and reduce the risks of numerous illnesses like arthritis and heart conditions. Moreover, folic acid which is vitamin B9 is crucial for pregnant women. It plays an essential role in the process of DNA replication.
Another great element contained by this product is a mineral: magnesium. It boosts one's energy and balances the levels of zinc, calcium, and other nutrients in the human organism. So, all in all, Ritual vitamins might really work to improve your general health.
What About the Connection Between Vitamins and Weight Loss?
If you scroll through their website, the company doesn't promote their capsules as a weight-loss supplement. Instead, Ritual vitamins focus on supplying your body with the nutrients it lacks. Still, some say that taking the correct dosage of multivitamins can actually have an impact on weight loss. It seems that compounds such as vitamin B6, chromium, and others help overweight people to burn fat but they also need to develop a healthier overall diet and engage in regular physical activities.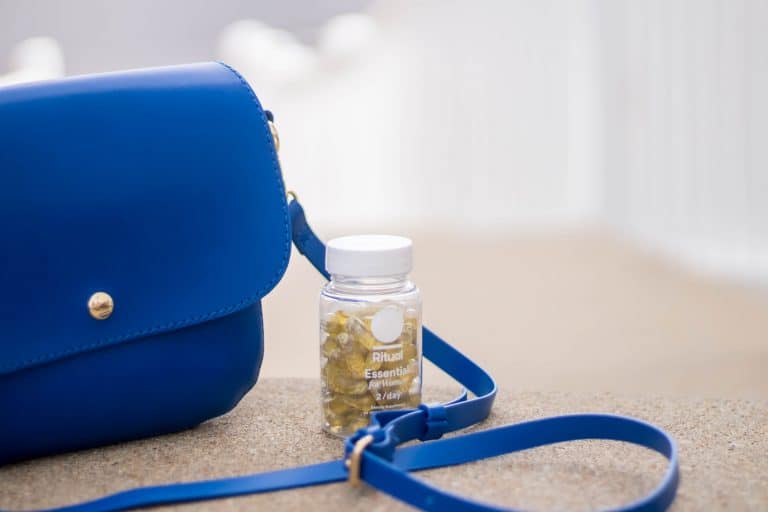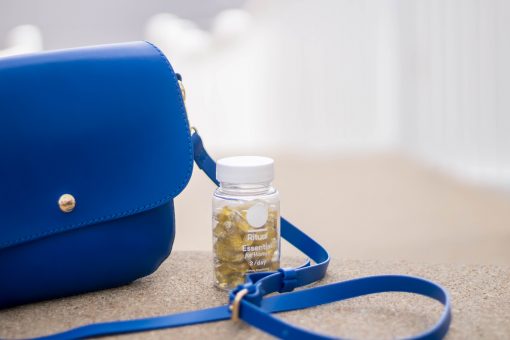 How to Take These Vitamins the Right Way?
The correct way to use the Ritual vitamins is actually pretty simple. Basically, you must take a maximum dosage of two capsules per day. However, you won't find any instructions regarding the time of the day during which you should take these vitamin servings.
So, I suppose you can consume them whenever you want. To complete one month's supply, you will need 60 capsules.
Potential Side Effects
Normally, people don't experience any side effects when they supplement their diet with vitamins. There are studies that show these compounds have little or no adverse effects at all. Still, there is potential harm that vitamins can produce, especially if you don't follow the guidelines written on the label. For example, when you increase the dosage without consulting your doctor, instead of preventing a health condition, vitamins can negatively impact your health.
Doctors recommend this kind of product to all people, including young women because it appears that certain elements such as folic acid might prevent several birth defects in babies. On the other hand, the same specialists say that as long as you follow a well-balanced, nutritious, and healthy diet, you shouldn't need to supplement it with vitamins because proper food provides all the elements your body needs.
One thing that makes me wonder how good Ritual supplements are is something that the company has published on its official website. According to them, their capsules are not approved or certified by the FDA so consumers shouldn't use the products to prevent, cure or treat any health issue.
Ritual Vitamins – Bottom Line
So, are Ritual vitamins effective and beneficial for your overall wellness? On one hand, this is a natural product which represents a major advantage and it addresses women's needs. On the other hand, I am a bit worried when it comes to these capsules' effectiveness because many reviewers have complained about limited results and a high price tag.
My recommendation is to search for a vitamin supplement that you can afford and which is also backed by research as well as supported by positive customer reviews. Still, the final choice is all yours!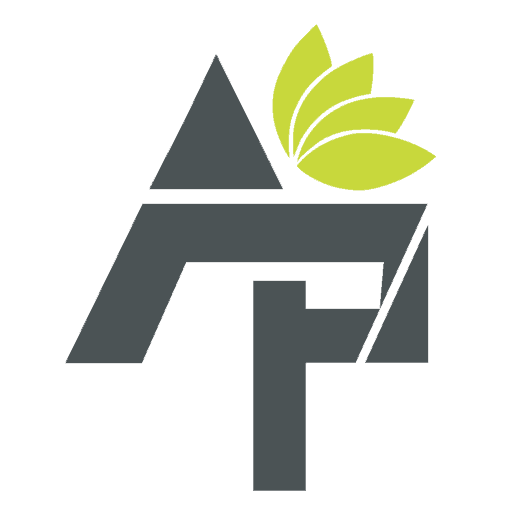 Alt Protein Team is a team of professionals and enthusiasts committed to bringing you the most up-to-date information on alternative protein, health and wellness, workouts, and all things health-related. We've reviewed a lot of products and services so you don't have to guess when you spend your hard-earned money on them. Whether you want to shed some pounds, build lean muscle or bulk, we can help you figure out what you need to do and what you need to have to achieve your goals.