Finding a nutritional bar that gives you a boost of protein, tastes good, and has enough flavors that you won't get bored is difficult.
Though there are more popular bars on the market, the OhYeah! Protein bar (now known as ONE Bars) series is one that you will definitely want to try out. These bars are known for being deliciously sweet yet low in sugar and have high protein levels than many other brands.
The Original OhYeah! Has been around for many years and remains a great choice for a daily protein bar pre-or post-workout or just as a meal replacement cake bar on the go.
If you're tired of bad-tasting low carb bar protein blends that mess with your stomach, or maybe you just have a sweet tooth, OhYeah! protein bars might be for you. Right now, check out our Oh yeah protein bar review and find out if it's a perfect choice for you.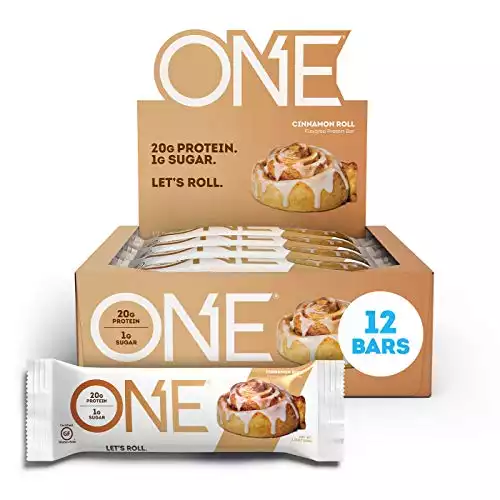 Nutritional Value and Ingredient List in OhYeah! Protein Bars
There are actually four bars in total offered by OhYeah!, including:
OhYeah! Original – focuses on delivering a protein punch in a candy bar-like form
OhYeah! One Bar – high protein bars with only 1g sugar
OhYeah! Victory Bar – 100% natural high protein bar
OhYeah! Good Grab Bar – smaller snack bar similar to Original
The OhYeah! Original is the most popular bar and the one this review will focus on.
There are nine different flavour choices total for the Original:
Chocolate & Caramel
Chocolate Caramel Candies
Basic nutritional facts for the Chocolate Caramel Nutritional bar:
Serving Size – 1 bar (2 bars per package)
Calories – 380
Fat – 19g
Net Carbs – 31g
Protein – 26g
Fiber – 4g
Sugar – 8g
Sugar Alcohol – 15g
The Original OhYeah! Bars are gluten-free and contain no trans-fats.
Ingredient List:
Peanuts, Protein Blend [(Oh Yeah! Blend Consisting of Whey Protein Isolate, Soy Protein Isolate, Milk Protein Isolate, Milk Protein Concentrate, Calcium Caseinate), Hydrolyzed Gelatin], Chocolate Coating [Chocolate Liquor, Maltitol, Cocoa Butter, Sodium Caseinate, Milk Fat, Soy Lecithin (an emulsifier), Sucralose, Vanillin (an artificial flavour), Vanilla and Salt], Caramel [Sugar, Corn Syrup, Non Fat Dry Milk, Maltitol Syrup, Cocoa Butter, Corn Starch, Butter, Sucralose, Soy Lecithin (an emulsifier), Natural and Artificial Flavors], Soy Nuts, Glycerine, Peanut Flour, Fractionated Palm Kernel Oil, Soy Lecithin (an emulsifier), Natural and Artificial Flavors, Salt, Sucralose, Almond Butter, Potassium Sorbate added as a preservative.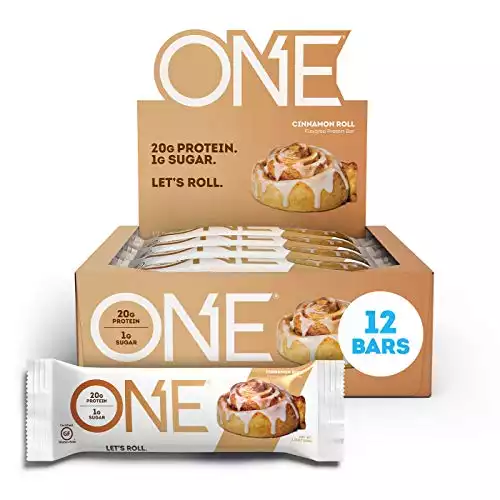 Advantages of OhYeah! Protein Bars
There are two major advantages to OhYeah! Original bars.
Comes in Different Types of Bars and Flavors
The first thing people say about the OhYeah! Originals are how great they taste. The most popular flavors are Almond Fudge Brownie, Chocolate & Caramel, and Cookie Dough Caramel Crunch.
Many people find that these flavors taste just like a candy bar, with hardly any hint of the taste of protein or fake sugars. Some even go so far as to say they taste better than a candy bar.
There are different flavors for the other bars which is a nice change of pace. It is an advantage that OhYeah! has other options aside from the Original. This allows customers to experiment a bit while still knowing they are getting quality nutrition and something that tastes real.
Has Impressive Protein Content and is Balanced
Every flavor offers anywhere from 26 to 30 grams of protein per bar. The protein content comes from OhYeah!'s own protein blend which consists of whey protein isolate, soy protein isolate, milk protein isolate, milk protein concentrate and calcium caseinate.
Using isolate proteins means these bars are more gentle on the stomach, as some people find they have digestive upset with regular whey protein. There is soy in this blend which means those with soy allergies will need to skip this product.
Protein aside, the rest of this bar is pretty good when it comes to nutritional balance, but the option of the downsized Good Grab bar is perfect.
Going back to the Chocolate & Caramel Bar as an example, there are 380 total carbs in the Original while the Good Grab bar is identical except its only 190 calories. This can be useful if you know you'll eat both bars in the full-size Original package if it's right there begging to be eaten.
The Original bars are somewhat high in carbs, with the Chocolate & Caramel having 31 grams total. The brand does point out that in reality there are only 12 grams per serving in this flavor for those that are watching carb intake.
If you follow a low carb diet you might still be able to eat one serving of OhYeah!, unless you are on a very strict diet in which these just might be too high.
Downsides of OhYeah! Protein Bars
Even though it is a very popular protein bar, OhYeah! does have two downsides to it.
Closer to a Candy Bar than a Nutrition Bar
One look at the flavors shows that OhYeah! bars are really more like a candy bar than a typical nutritional bar. The brand selected crunch or gooey, sweet flavors to purposely achieve this, believing that you should "reward yourself with the gooey, sweet candy-bar-like taste of OhYeah!".
While this is great for people with a sweet tooth, those that don't like a very sugary bar probably won't enjoy it. Another issue with the candy bar-like nature of OhYeah! is that they don't necessarily support healthy eating habits.
If you eat OhYeah! bars for the sweetness rather than for the protein you can easily overeat and support unhealthy binging or worse. This won't apply to all people, and if you have a healthy relationship with food this will be a great treat, but those who already struggle with breaking sugar cravings may want to select a different/more natural bar.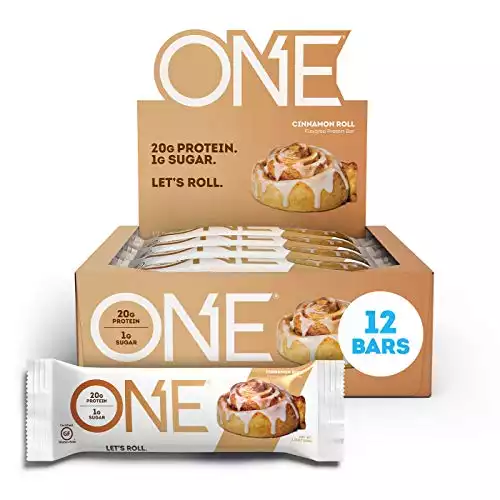 Fairly Expensive Compared to Others
Cost is an important consideration if you plan on eating protein bars on a regular basis, and unfortunately the OhYeah! Bars disappoint in this category.
Price per bar will vary depending on retailer but a box of 12 purchased directly from the manufacturer is $41.98 each (For the latest prices and discounts, check here). Roughly $40 for 12 bars brings the cost to $3.33 per bar which is bit pricey compared other brands that charge closer to $1.50 to $2 per bar.
The OhYeah! Bars do have more protein and taste great, so depending on your own preferences this price difference may not be too big of a deal.
Real Reviews
Reading through the reviews, I would have to agree that the taste of these bars is the biggest pro — you feel that you are eating a candy bar.
Yes, you are getting protein, but the protein amount varies depending on the flavor of bar you choose, not all of them have a whopping 26 grams of protein like the Chocolate and Caramel Protein bars do, so read labels people!
Great tasting protein bars
Hats off to iHerb. I'd been looking for these bars at a decent price and found them here. The "Oh Yeah Chocolate & Caramel Protein Bars" come 12 in a box, 3 oz size.
A single bar is large enough to satisfy & sustain for a few hours. Freshness is important. If not fresh, the bars dry out and lose all chewiness. The bars I ordered arrived fresh & chewy, just the way they are supposed to be. 1 bar = 26 grams protein, 31 grams carbs, 8 grams sugar, 19 grams fat, 5 mg cholesterol. Enjoy.
Alternatives to OhYeah! Protein Bars

There are a lot of so-called protein bars on store shelves that really don't give you a significant amount of protein. This is fine for snacking or those that don't have high protein requirements but if you spend a significant amount of time in the gym or being active you can really use a true high protein bar.
This is the major reason people turn to OhYeah! Originals, but this bar isn't the only choice. If you find that you aren't really like OhYeah! bars than consider switching to Quest.
Quest Protein Bars
Quest protein bars are often compared to OhYeah! as they are both high protein, come in many flavors and taste pretty good. Quest bars are actually more popular since they are more readily available at stores with a protein/nutritional section and at health stores.
Quest bars have been around for longer and remain a staple for many. Quest bars come in a whopping 22 different flavors, from classic Chocolate Peanut Butter and Chocolate Chip Cookie Dough to unique Apple Pie and Blueberry Muffin.
You can also buy Quest bar in variety packs. Quest is also much more reasonably priced at only $24.99 for a box of 12 (For the latest prices and discounts, check here).
All of the quest bar variants have 20 to 21 grams of protein per bar which is ideal for most. They are also gluten-free, like OhYeah!. They are also free of soy however, and also have no added sugars.
Nutritional both bars are very similar, though a quest bar may take the edge depending on your individual nutritional needs. Nonetheless, Quest is a great alternative to OhYeah!, even though both bars are excellent choices.
FAQs
Question: When should you eat a protein bar?
Answer: The best time to eat a protein bar is early in the morning when you don't have time for breakfast or before/after a workout. Proteins can replace meals, so whenever you need more energy, and muscle repairment, it's good to consume one.
Question: Do protein bars make you feel full?
Answer: Protein bars can make you feel like you've just had a meal, without feeling bloated or too tired from all the food consumed. This is all because of the proteins, fiber, and vitamins included in it.
Question: Are the Oh Yeah protein bars really worth it?
Answer: Yes, they really are. Most customers love it because the protein bars have an authentic chocolaty flavor like most of the regular chocolate bars and because they don't have sprinkles or other additional ingredients that would even make the bar sweeter.
Recommended Reads:
Disclaimer
Last updated: December 16, 2019
The information contained on www.altprotein.com website (the "Service") is for general information purposes only.
Alt Protein assumes no responsibility for errors or omissions in the contents on the Service.
In no event shall Alt Protein be liable for any special, direct, indirect, consequential, or incidental damages or any damages whatsoever, whether in an action of contract, negligence or other arising out of or in connection with the use of the Service or the contents of the Service. Alt Protein reserves the right to make additions, deletions, or modification to the contents on the Service at any time without prior notice.
Alt Protein does not warrant that the Service is free of viruses or other harmful components.
Fitness disclaimer
The Service offers health, fitness and nutritional information and is designed for educational purposes only. You should not rely on this information as a substitute for, nor does it replace, professional medical advice, diagnosis, or treatment. If you have any concerns or questions about your health, you should always consult with a physician or other health-care professional.
Do not disregard, avoid or delay obtaining medical or health-related advice from your health-care professional because of something you may have read on the Service. The use of any information provided on the Service is solely at your own risk.
You can also review our Editorial Integrity Policy.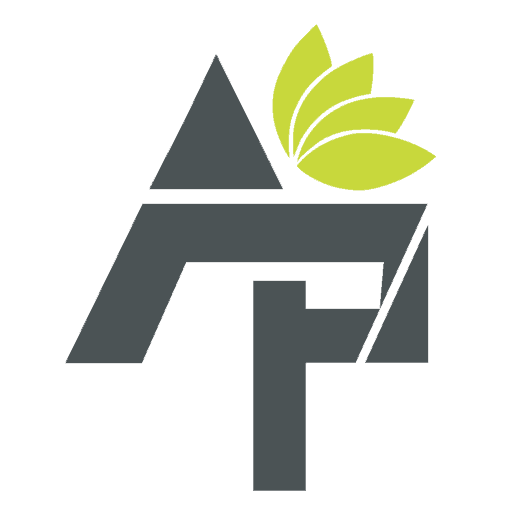 Alt Protein Team is a team of professionals and enthusiasts committed to bringing you the most up-to-date information on alternative protein, health and wellness, workouts, and all things health-related. We've reviewed a lot of products and services so you don't have to guess when you spend your hard-earned money on them. Whether you want to shed some pounds, build lean muscle or bulk, we can help you figure out what you need to do and what you need to have to achieve your goals.