As the population becomes more educated on the role that our gut health plays in our lives, influencing everything from our mental health to our body composition, maintaining optimum gut health has become a priority in many people's lives.
So it's no surprise then that probiotic supplements are more popular than ever.
For those not in the know, probiotics are basically the 'good gut bacteria' cultures in the form of an easy to swallow pill. By ingesting these live cultures, we directly influence our gut microbiota that hopefully results in a positive internal digestive ecosystem.
One of the most popular probiotic supplements on the market today is Phillips Colon Health Probiotic series. Phillips Colon Health is a brand by pharmaceutical giant Bayer and thus has been one of the most heavily marketed probiotic supplements ever. But can the actual product live up to its marketing?
By the end of our review, you will be better informed as to whether or not Phillips Colon Health is the right probiotic supplement for you.
Phillips Colon Health Review
There are currently only two probiotic supplements under the Phillips Colon Health lineup. They are:
Phillips Colon Health Probiotic Capsules
Phillips Colon Health with Metabolism Support Probiotic Capsules
Probiotic Content
When it comes to probiotics, the amount of probiotics per serving is determined by a unit known as CFU. CFU stands for Colony Forming Units and basically denotes the number of live bacterial colonies. Most standard probiotic supplements usually contain 1 to 50 billion CFUs on a per serving basis.
Probiotic Strains
There are many different beneficial probiotic strains out there so each supplement may have a slightly different mix. And while all of them are generally beneficial for overall gut health, different strains do confer some specific benefits.
Considering that each product only has two or three probiotic strains, we can classify this as a 'basic' or entry level probiotic supplement. No frills, and Phillips is definitely not focused on stuffing as many different strains of probiotics as they can find. Let's see how each of the strains above can benefit you.
Comparing the strains of probiotics found in both of Phillips' Colon Health products, you can see that both of them contain entirely different strains with no overlap. Both products seem that they would be beneficial for your gut and overall health.
That said, if you were looking to lose some weight as a secondary effect, we would go with Phillips Colon Health Probiotic Capsules due to the presence of Lactobacillus Gasseri. Studies have shown that supplementation with this strain had a significant lowering effect on abdominal adiposity (aka belly fat).
Other Beneficial Ingredients
In addition to probiotics, Phillips Colon Health with Metabolism Support Probiotic Capsules also contains some additional ingredients that may be of benefit to you. Let's see what they are.
The addition of the various B appears to be for the purpose of metabolism support. The general role of B vitamins are to help your body metabolize the different macronutrients; protein, fats, and carbohydrates.
Vitamin B1 is involved in glucose production and may also lower blood pressure. Vitamin B2 is an essential vitamin that has also been shown to have significant blood pressure lowering effects and may even reduce the frequency of migraines. Research has shown that Vitamin B3 can increase good cholesterol levels while reducing bad cholesterol levels. However, it also has a minor side effect of decreasing insulin sensitivity.
Vitamin B6 is an essential coenzyme, however research hasn't shown much benefit to additional supplementation. Vitamin B9 is another essential vitamin that supports a process known as methylation in the human body. It is a recommended supplement for pregnant women. In addition studies have shown some positive effects in alleviating symptoms of depression.
Finally, Vitamin B5, another essential vitamin, is also found in a majority of food groups including human breast milk.
Price per Serving
Each serving size below is one capsule. Prices are taken from the official Phillips Colon Health website.
Phillips Colon Health Probiotic Review: The Final Verdict
Now that we've looked at each product in detail, the question is, are Phillips Colon Health probiotic supplements worth your money?
Looking at the price per serving above, it does appear that Phillips Colon Health probiotic supplements are inexpensive, coming in at under $0.45 per serving. However, we have to point out that each serving only has 1.5 to 2 billion CFUs which is on the low end.
If you consider a daily probiotic supplementation regime of 20 billion CFU, that would cost you more than $4 per day! That is very expensive considering that other companies sell 20 billion CFU probiotic supplements which cost less than $1 per serving.
On the quality standpoint, we have no issues with Phillips Colon Health. These are all research proven probiotic supplements and are sure to benefit you. Our main gripe is that these products are deceptively expensive.
On a final note, if you do a Google search of Phillips Colon Health, you may see some articles about an FTC (Federal Trade Commission) lawsuit. In 2007, the FTC sued Bayer by alleging that the company lacked reliable scientific evidence to defend its claim with regards to its Phillip Colon Health products.
Specifically the claims were that Phillips Colon Health could defend against occasional constipation, diarrhea, and gas and bloating.
However, in an unexpected twist, Bayer produced over a hundred scientific studies and defeated the FTC in a summary judgment case. So you have nothing to worry about; the lawsuit turned out to be an overall positive for Phillips Colon Health.
In summary, Phillips Colon Health is a quality probiotic supplement that is definitely beneficial. However it is deceptively expensive and you can probably get a better value for money deal elsewhere.
Quick Review Table
| | |
| --- | --- |
| Advantages | Disadvantages |
| Reputable Company | Deceptively Expensive |
| Benefits backed up by numerous studies | Lack of variety in probiotic strains |
| Contains essential B vitamins | |
| Can help with fat loss | |
Recommended Reads: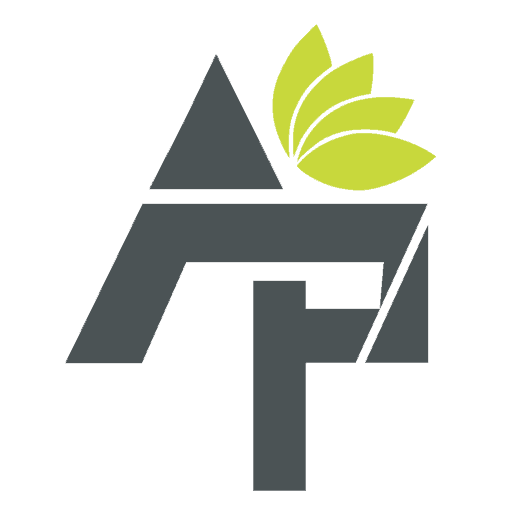 Alt Protein Team is a team of professionals and enthusiasts committed to bringing you the most up-to-date information on alternative protein, health and wellness, workouts, and all things health-related. We've reviewed a lot of products and services so you don't have to guess when you spend your hard-earned money on them. Whether you want to shed some pounds, build lean muscle or bulk, we can help you figure out what you need to do and what you need to have to achieve your goals.