Did you know that your body continues to use energy all night long, even while you're asleep? Though most of the calorie burning takes place during the day, your body spends the night hours repairing damaged muscles and tissues.
If you give your body the right nutrition like dietary supplements (slow-acting casein protein, for example), you can actually burn calories and promote muscle growth during your restful sleep.
BPI Nite Burn is a product designed to encourage fat and calorie-burning at night while you are sleeping, and at the same time improve the quality of your sleep. It sounds like an amazing product (who wouldn't want to lose weight while sleeping?), but does it actually work?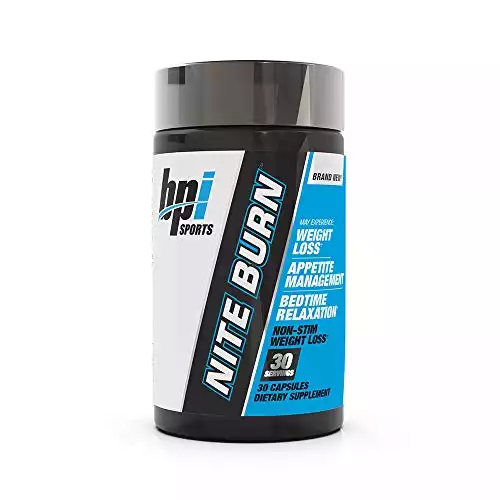 Below, we look at everything you need to know:
About BPI Nite Burn
BPI Nite Burn is a product intended to be taken prior to going to sleep. The non-stimulant formula is intended to both help improve the quality of your sleep and burn fat.
The supplement is made using popular "weight loss" ingredients (raspberry ketones and green coffee beans) combined with sleep-enhancing ingredients (melatonin). Simply put, it's meant to encourage both a better night of rest and an increase in calorie burning and weight loss.
The thermogenic (rise in body temperature) effect of this supplement can help to burn more calories. At the same time, the effects of fat burners could lead to better calorie burning overnight during your restful sleep.
The boost of metabolism is counteracted by the melatonin. This combination of ingredients is intended to encourage better overnight repair and recovery while improving sleep quality.
Key Features
Specifications
The supplement contains four primary ingredients: Vitamin D3, melatonin, raspberry ketones, and green coffee beans. The green coffee beans are a thermogenic product, meaning they will raise your internal temperature and promote an environment more conducive to burning fat and weight loss.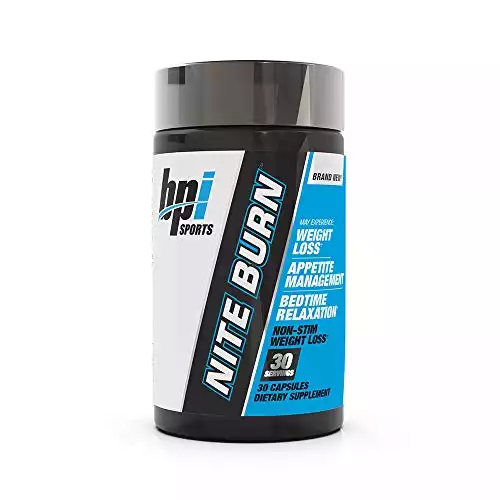 The natural ingredients like raspberry ketones are meant to encourage the activation of stored fat cells. Vitamin D3 promotes the production of new bone tissue. Melatonin helps you to fall asleep at night.
However, the medical research to prove these fat-burning ingredients actually work is virtually non-existent. The supplement is made without any real evidence to back up its claims that it works for fat burning.
Pros of BPI Nite Burn
Here are a few of the things people love about BPI Nite Burn:
Visible thermogenic effects. Multiple users have claimed that they tend to "sleep warmer" after taking the dietary supplements. The green coffee bean extract does help to raise body temperature. Even if it doesn't burn fat or make you loose weight, it can help you to be warmer at night.
Decent sleep quality. Melatonin has been proven to be a highly effective natural supplement for a better night sleeping. Users have praised the supplement for improving the quality of their rest during the sleep night. The effects of the melatonin usually kick in within 30 to 60 minutes and will last for anywhere from 5-7 hours. For those who have a hard time sleeping at night, the melatonin is a definite upside.
Faster recovery. Thanks to the improved quality of sleep and the increase in body temperature, the supplement can help to speed up recovery after an intense workout. Those who train late in the afternoon/evening may find their muscle mass is less tired/sore the next day after taking this supplement.
Reduced bloating. Multiple users have commented that they wake up in the morning feeling less bloated, or they see their stomach size has decreased. This could be due to the thermogenic effects of the supplement increasing the amount of water utilized for calorie/fat burning.
Cons of BPI Nite Burn
As with any products, there are a few downsides to BPI Nite Burn:
Wake up very hungry. The fact that the supplement is working in your body all night while you are asleep means that there are some levels of calories burned. Many users have stated that they wake up feeling very hungry. Excessive appetite first thing in the morning can make it hard to have a balanced breakfast that might not work for your fat loss mission.
Some grogginess. The supplement is intended to help you fall asleep at night, but many people who take melatonin find they feel groggy in the morning. Melatonin also won't KEEP you asleep, so there's a chance you'll still have a rough night even if you fall asleep quickly.
Not always effective. One of the primary user complaints is that they didn't see any effects. While the supplement did help them to fall asleep at first because of the melatonin, over time their bodies grew accustomed to the melatonin. The fat-burning/thermogenic effects may not have kicked in– it's not going to work for everyone.
More a sleep product than fat-burner. As most of the reviews make clear, the melatonin in the supplement is effective for helping you get to sleep. However, the fat-burning effects of the supplement remain in doubt. Users have commented that they notice very little result from taking Nite Burn.
Other Options to Consider
Not sure BPI Nite Burn is the product for you? Here are a few alternatives to think about:
Evlution Nutrition Lean Mode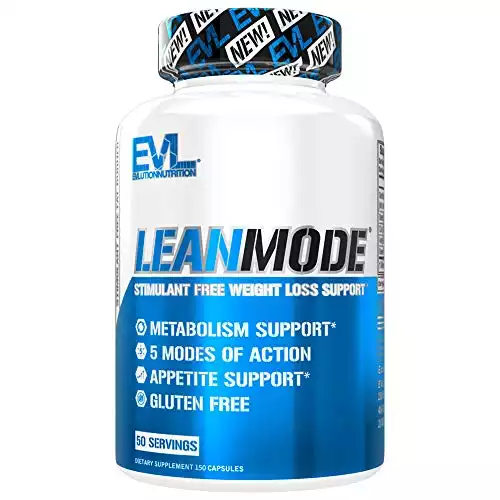 This is another stimulant-free fat burner like BPI Nite Burn, but one that uses the Hydroxycitric Acid (HCA) from Garcinia Cambogia instead of natural ingredients like raspberry ketones. HCA is an appetite suppressant that can stop your body from turning carbs into fat cells for storage. The addition of green coffee bean extract provides the same fat-burning effects.
The Evlution Nutrition Lean Mode supplement also contains Conjugated Linoleic Acid, L-carnitine, and Green Tea Extract. As far as fat-burning supplements go, this one has much better reviews and results than BPI Nite Burn. However, it's definitely not one to take before bedtime!
Modern Man PM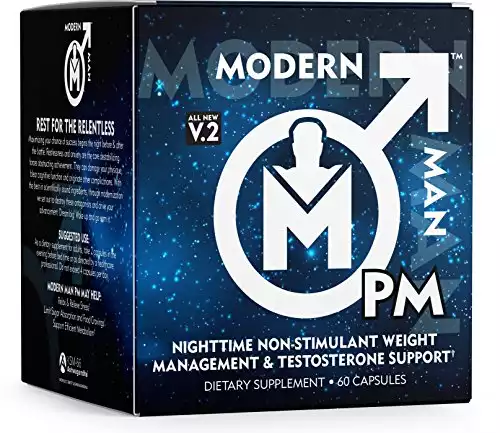 The Modern Man PM is a supplement designed to help you burn fat at night while you are asleep, just like Nite Burn. It's free of caffeine, but it contains a mix of green coffee bean, green tea extract, theanine, raspberry ketones, white kidney bean extract, Ashwagandha, and melatonin.
The melatonin will encourage some better good nights sleep while all the other ingredients work together to increase calorie burning, boost your metabolism, raise your temperature, and prevent carbs being turned into fat.
While it has the same "hit or miss" success rate as Nite Burn, the longer list of ingredients means it has a higher chance of being effective. However, it's TWICE the price of Nite Burn.
Sheer SHRED PM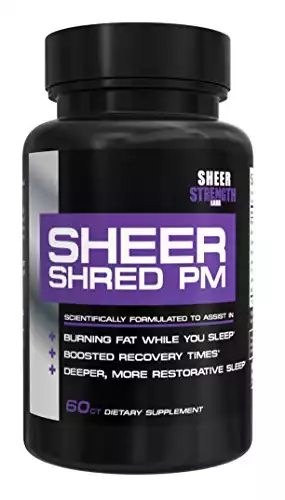 We earn a commission if you click this link and make a purchase at no additional cost to you.
This supplement combines Gingko Biloba, White Kidney Bean extract, and Lavender extract with GABA and melatonin to encourage better calorie-burning at night while helping you to sleep.
Both GABA and melatonin are highly effective natural options for improving sleep, but the fat-burning effects of the supplement aren't as well-documented. It's another option to consider if you are looking for a way to burn calories overnight.
Final Thoughts
BPI Nite Burn is a product with an interesting premise: sleep better and burn more fat overnight. Does it work? Hard to say, given the scarcity of established medical research on the various fat-burning ingredients.
However, it can help to improve the quality of your sleep at night, so it's worth a try if you're looking for a new way to encourage fat-burning and sleep better.
Recommended Reads: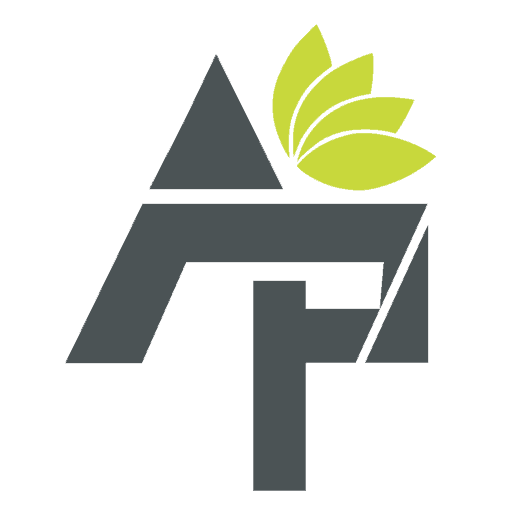 Alt Protein Team is a team of professionals and enthusiasts committed to bringing you the most up-to-date information on alternative protein, health and wellness, workouts, and all things health-related. We've reviewed a lot of products and services so you don't have to guess when you spend your hard-earned money on them. Whether you want to shed some pounds, build lean muscle or bulk, we can help you figure out what you need to do and what you need to have to achieve your goals.