Weight loss supplements come in all forms. Some are intended to boost your metabolism, while others activate stored fat, target belly fat, increase your body heat, or give you more energy for your workouts. Each offers a unique benefit, but the truth is that not all are equally effective.
Thermogenics are supplements that increase your internal body temperature, all to make it easier for you to activate stored fats during the day. They can be effective when paired with a high-protein, low-carb diet, and a vigorous exercise program, but on their own they're only moderately effective.
Vintage Burn is an old-school thermogenic intended to promote weight loss—but more specifically, fat burning. Read our review below to find out everything you need to know about Vintage Burn, its pros and cons, and what users have to say about it.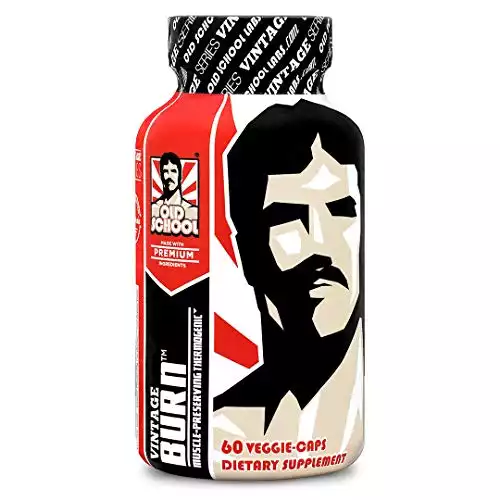 About Vintage Burn
Vintage Burn is a thermogenic, a supplement intended to induce thermogenesis (an increase in internal temperature). A rise in your temperature does make it easier for your body to activate and burn stored fats, making these supplements potentially effective for increasing fat-burning.
Vintage Burn contains a broad range of ingredients: from raspberry ketones to Garcinia Cambogia to green coffee bean extract to caffeine. These are some of the most popular fat-burning and weight loss ingredients in the last decade, and Vintage Burn combines them all in order to make the supplement more effective.
With such a broad range of fat-burning, metabolism-boosting ingredients, it's no surprise that Vintage Burn is the #1 best-selling fat-burning supplement on Amazon!
Key Features
Contains fat-burners like raspberry ketones, green tea extract, and Garcinia Cambogia
Caffeine boosts energy
Third-party tested for quality
100% Customer Satisfaction Money-Back Guarantee
Made in the USA
120 capsules per bottle (60-day supply)
Price: $47.49 (For the latest prices and discounts, check here)
Specifications
Vintage Burn contains an impressive list of ingredients: raspberry ketones for better fat-burning, caffeine to increase energy, green tea extract to target belly fat, Garcinia Cambogia to suppress your appetite, green coffee bean to boost your metabolism, and much more. All of these ingredients work together to increase your body's overall effectiveness and produce the ideal conditions for weight loss.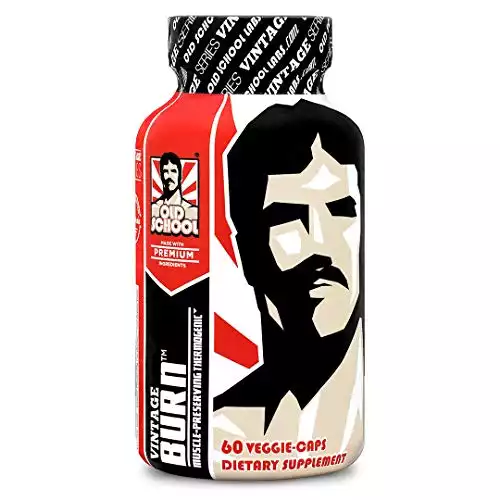 When paired with a healthy diet (low in carbs, rich in protein) and an exercise program, it has the potential to be one of the most efficient diet supplements on the market.
The supplement is free of fillers or "proprietary blend" ingredients that take up space in the capsule but reduce the ingredients' effectiveness. The list of ingredients is published online, offering a transparency you don't get from many weight loss supplement manufacturers.
The capsules are designed to be taken two per day, one in the morning and one in the afternoon. The metabolism-boosting effects may not last all day long, but you can give yourself a shot of energy and increase fat burning for a few hours after each use.
Pros of Vintage Burn
Here are a few things people love about Vintage Burn:
Visible results – If you look at many of the "Before and After" pictures posted by the reviewers, you'll see that the product does work. It's not a "magic pill" that claims to promote overnight weight loss, but it's a solution that can help you reach your long-term goals of dropping body fat (belly fat in particular) and getting down to a healthy weight.
No excessive sweating – Some thermogenics are prone to causing serious problems with sweating, as they raise the body temperature so much that your body has to sweat to prevent overheating. The thermogenic effects of Vintage Burn are fairly mild, but it's all the other effects (metabolism boost, activated fats, etc.) that work together with the thermogenic properties to make the supplement more effective.
Good ingredient list – Not only are you getting a supplement that's free of fillers or unnecessary ingredients, but you'll find the ingredients included are all high quality and effective. In fact, they're some of the highest-rated on the market, not to mention scientifically proven to encourage weight and fat loss.
Encourages fat burning – And this is the REAL benefit here! Instead of just targeting weight, this supplement is designed to activate and burn stored fats. This leads to better long-term fat loss, which is ultimately healthier and more effective for your fitness goals.
Cons of Vintage Burn
As with any product, there are a few downsides to Vintage Burn:
Pricey – At $48 (For the latest prices and discounts, check here) for a 60-day supply, this is one of the priciest fat burning supplements on the market. However, given the quality of ingredients included, you may find it's worth paying the higher cost.
Not 100% effective – If you're looking for a supplement that guarantees results, you're in for a disappointment. This product, like all the other weight loss and fat burning supplements around, cannot guarantee results. In fact, many users have said that they took the supplement for weeks or months without seeing serious changes in their body fat composition.
Digestive upset – A number of reviews commented that they had digestive problems after taking the supplement, including nausea, indigestion, and diarrhea. While not all suffered the same results, it's important to know that there is a risk of stomach and digestive upset when using this (and any) supplement.
Other Options to Consider
Not sure Vintage Burn is the weight loss and fat burning supplement for you? Here are a few others to consider:
Evlution Nutrition Lean Mode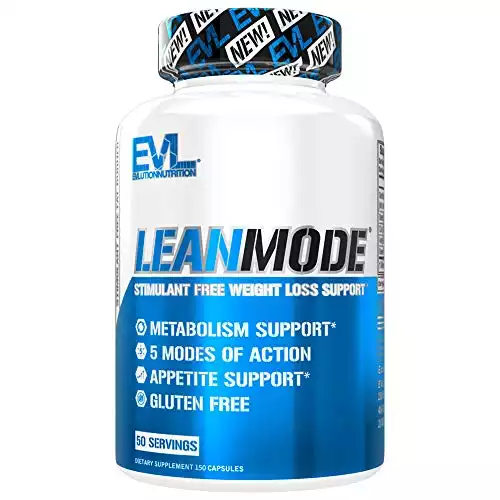 This weight loss supplement contains no stimulants (like caffeine) but uses a mixture of Conjugated Linoleic Acids (CLAs), green coffee bean extract, L-carnitine, and Garcinia Cambogia to promote weight loss.
The price tag is much more affordable than Vintage Burn—just $20 for 50 servings of the supplement. It may not deliver the same results, but you'll find that it's a much more budget-friendly option.
BURN-XT Thermogenic Fat Burner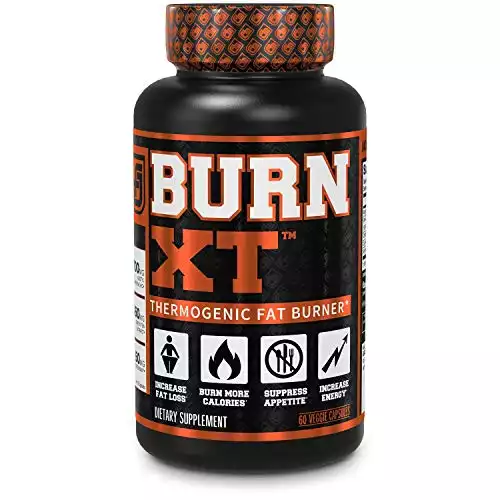 This is another thermogenic supplement intended to increase fat-burning by raising your internal body temperature. The BURN-XT Thermogenic contains L-carnitine and green tea extract, along with other highly effective fat-burning nutrients. It can help to suppress your appetite, increase your energy levels, and work with other diet products to encourage weight loss.
However, many users have commented that it doesn't deliver results as consistently as other fat burners on the market. At $25 for a 30-day supply, it's actually slightly pricier than Vintage Burn.
ViMulti Xtreme Fat Burner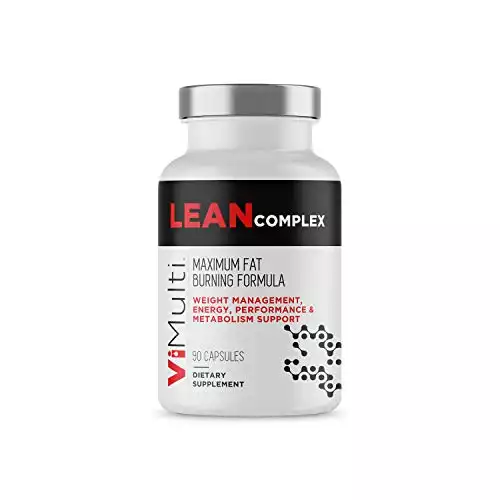 This diet pill uses "miracle fruit", an Ayurvedic ingredient that has been proven potentially effective at promoting better blood sugar control. Along with the other ingredients (including Vitamin C and CoQ10 enzymes), it has the potential to be an effective supplement to encourage weight loss.
It definitely can't offer the same results as Vintage Burn, but it's a good option to consider for those who have been trying Vintage Burn without seeing any effects.
Bottom Line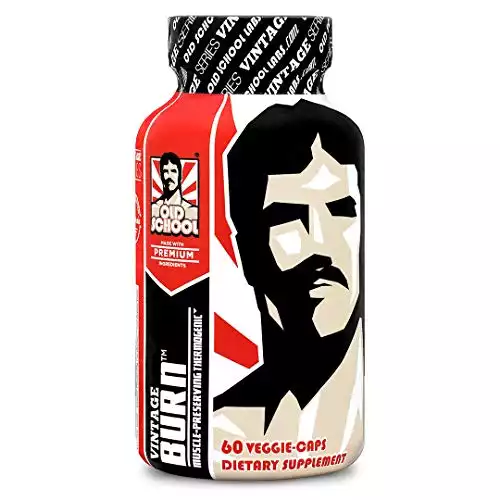 Vintage Burn is a product that promises good results, but does it deliver? According to most reviewers, the answer is yes.
The list of high-quality ingredients encourages better fat-burning, raises your body temperature, and boosts your metabolism. If paired with a healthy diet and exercise program, it could be the "helping hand" you need to see visible results. It may be a bit pricier than you'd like, but the effects (fat burning and weight loss) are well worth the investment!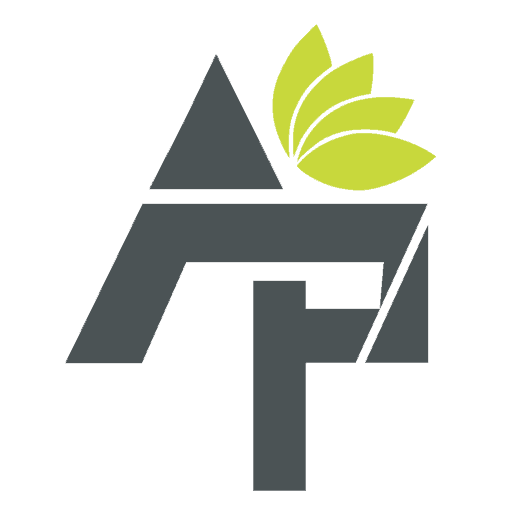 Alt Protein Team is a team of professionals and enthusiasts committed to bringing you the most up-to-date information on alternative protein, health and wellness, workouts, and all things health-related. We've reviewed a lot of products and services so you don't have to guess when you spend your hard-earned money on them. Whether you want to shed some pounds, build lean muscle or bulk, we can help you figure out what you need to do and what you need to have to achieve your goals.