Fat burn, weight loss, and muscle gain are things that most people want these days. It is only natural to want to look good and feel good about yourself. Usually, a balanced diet combined with regular workouts will do the trick and help you shed those extra pounds. Still, after a certain time, you might hit what fitness experts call "a plateau," when, no matter how much you try, it will be harder for you to lose additional pounds. In those situations, you might want to consider weight-loss supplements but not all the brands provide effective yet harmless options.
There are several companies who market stimulant-free fat-loss supplements. So, if you deal with unpleasant side effects such as jitters when you consume a regular weight-loss product, you might want to take a look at the following non-stimulant options that I have included and described in today's post.
A. Best Non Stimulant Ingredients to Look for in a Fat-Burning Supplement
1. Carnitine
Both acetyl l-carnitine and L-carnitine are elements that keep you satiated and lower your cravings. This way, you will be able to stick to your diet or meal plan. Besides those benefits, this amino acid enables the process of triglycerides and fats circulation to muscle cells.
Simply put, carnitine aids fat burn as a way to fuel your organism. For this reason, many supplement manufacturers use it as a fat-loss ingredient that consumers should take during their workouts.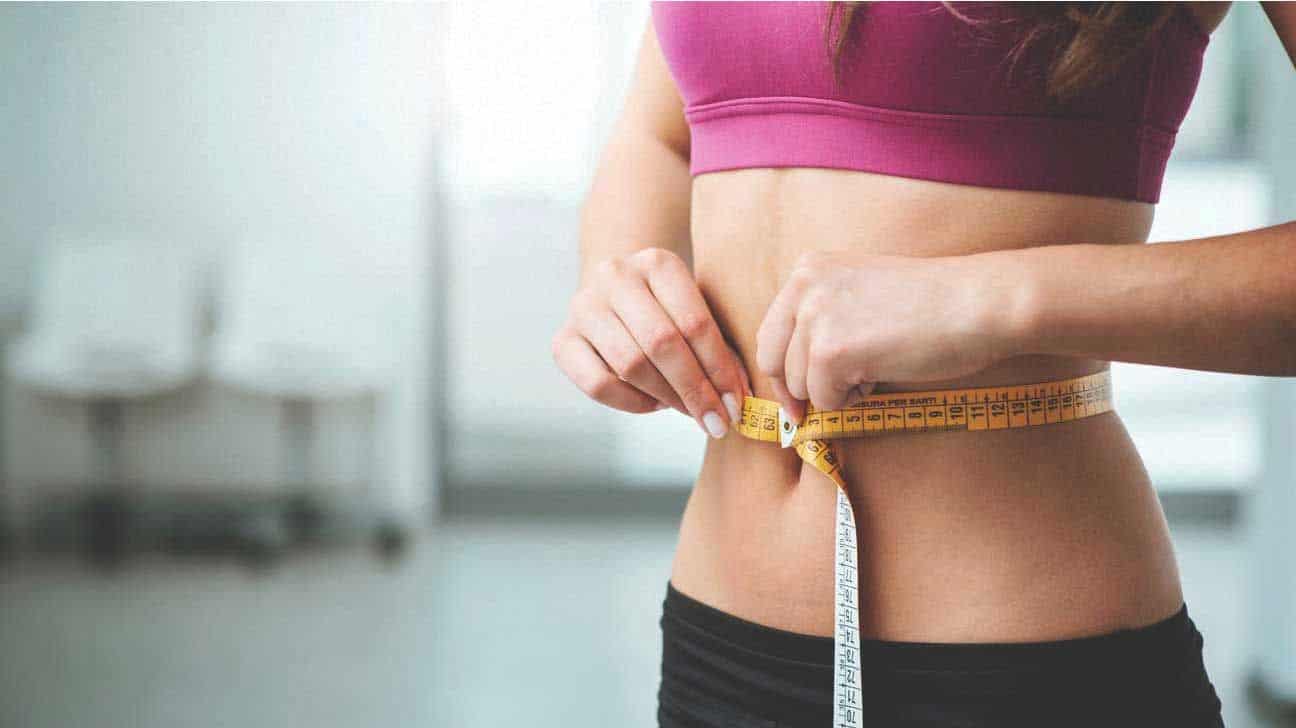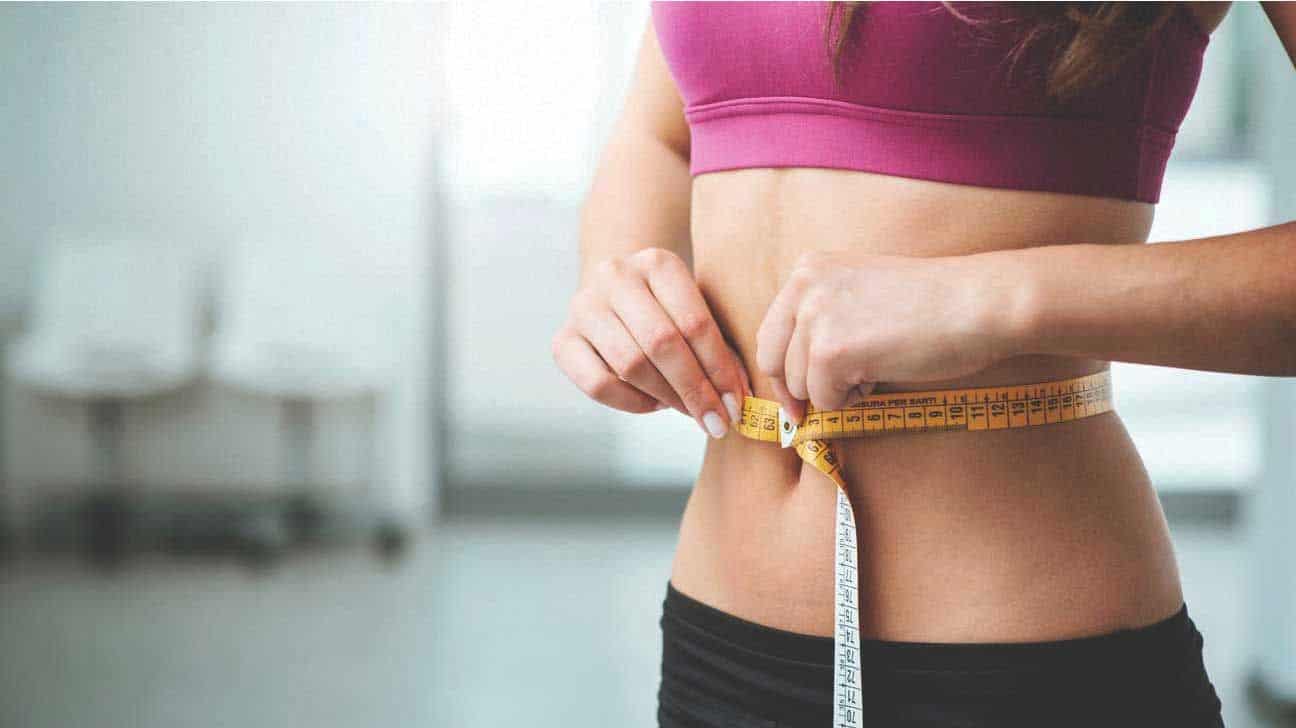 2. CLA – Conjugated Linoleic Acid
Supplements that contain CLA promote weight loss and fat burn by disabling your body to create new fat storages. Moreover, products based on this ingredient have the role of appetite suppressants. They boost fat utilization as well as the levels of testosterone.
Healthy CLA sources are meat and grass-fed milk. Basically, CLA is nothing else than an Omega-6 fat that can be taken by people who want to lose weight or simply maintain an excellent body composition.
3. Garcinia Cambogia
This particular element contains HCA which stands for hydroxy citric acid. HCA is well-known for inhibiting carbs to convert into fat. Furthermore, it works as an appetite suppressant as well. According to specialists, supplements that contain this ingredient should be consumed several hours before a meal. Otherwise, they can attach themselves to the food you eat and, therefore, become ineffective.
4. ALA – Alpha Lipoic Acid
ALA is a compound based on fat that supports weight and fat loss. This element promotes appetite suppression and teaches your body the proper way to portion its nutrients.
In other words, your organism will make muscles cells to take up carbs instead of fats and use glucose in a healthy way which is extremely helpful, especially for people who deal with insulin resistance and who have a much more difficult time slimming down.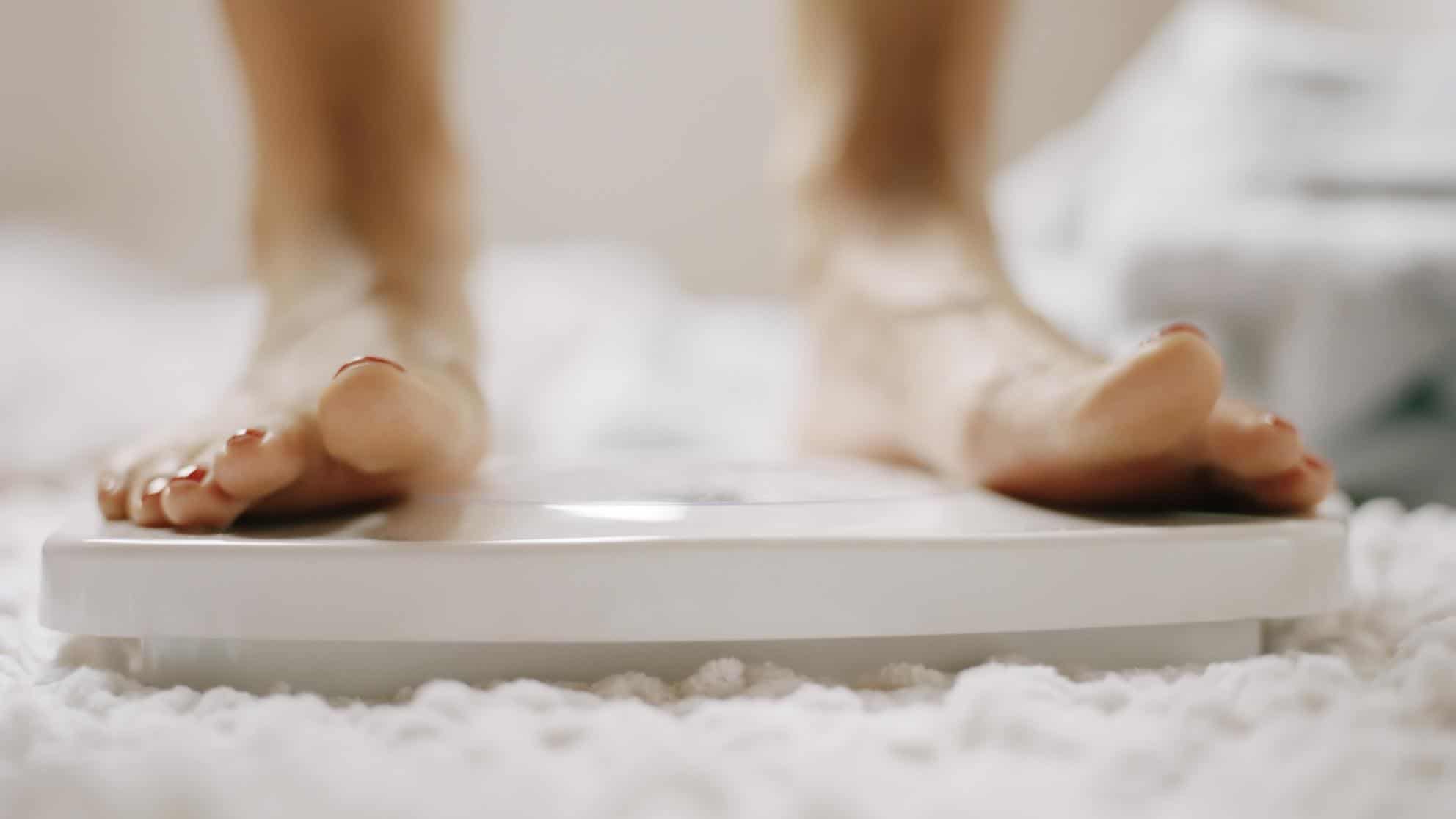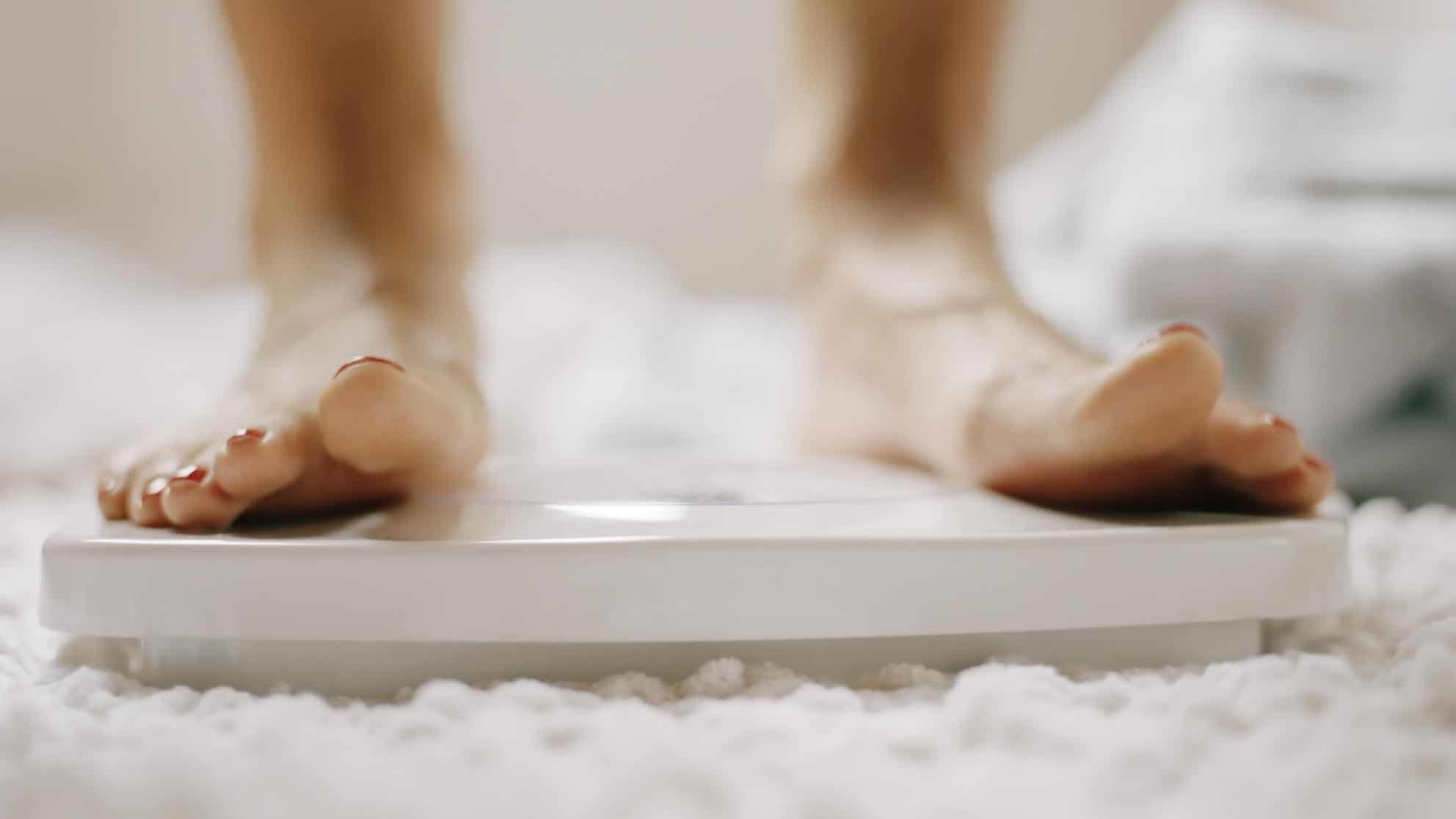 5. Choline
You probably know about choline because it is commonly used in Nootropic supplements. It provides a wide range of benefits: boosts fat oxidation and improves liver function.
Choline is a commonly-met ingredient in numerous vitamins, supplements, and other products. On its own, however, it can be a bit weak for weight loss but when you mix it with carnitine, this compound becomes amazingly effective.
6. Forskolin
This specific compound was discovered relatively recently compared to the other fat burner elements listed above. However, it competes with some of the most powerful fat-burning ingredients due to its strong properties that help you lose weight.
In fact, forskolin releases fatty acids from your adipose tissue. Moreover, there are some studies that show this compound is very effective in lowering body fat while also increasing lean muscle mass.
B. Which Are the Best Caffeine-Free Fat Burner Products on the Market? – Top 5 Choices
*The following products were listed in no particular order. Still, I have selected them based on their popularity, level of effectiveness, reviews, and the quality of their ingredients.
1. CLK Stimulant Free Fat Loss by Cellucor
This non-stimulant fat burner comes with an interesting formula that consists of high-quality and effective ingredients. Its main compound is L-Carnitine Tartrate, followed by Slimpro Protein Hydrolysates and Raspberry Ketones. All these combined make this product a solid option.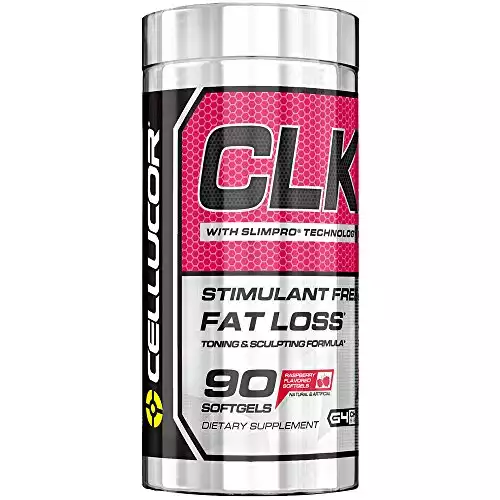 Additional Ingredients:
Glycerin;
Purified water;
Gelatin;
Sorbitol;
Arabic gum;
Soy lecithin;
Beeswax;
Maltodextrin;
Natural and artificial flavors.
Nutritional Values – per one serving (3 softgels)
| | |
| --- | --- |
| Calories | 25 |
| Total fat | 2 g |
| Stimulant-free blend | 1014 mg |
| CLA | 1.7 g |
Price
You can purchase this product on Amazon, for the price of $28.46 per one container of 20 servings. Check out the latest rates here!
2. LeanMode by Evlution Nutrition
The manufacturer has decided to introduce an open label for a higher transparency. The product is rich in appetite-suppressant ingredients and fat metabolizers. Its formula is a combination of tea extract, carnitine, Garcinia Cambogia, and CLA.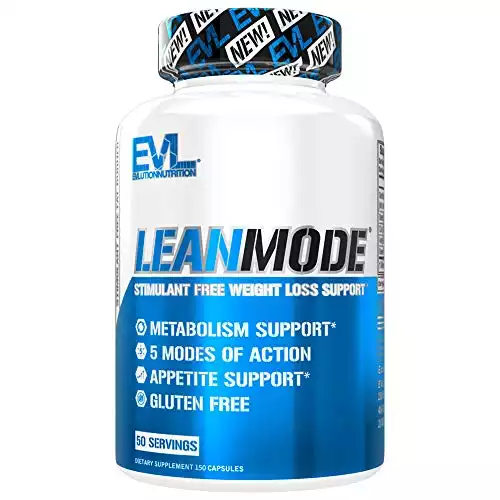 LeanMode would be the perfect non-stimulating solution to weight loss but it lacks certain ingredients that would've worked as mood-elevating compounds. Still, it is a gluten-free alternative.
Additional ingredients:
Magnesium stearate;
Gelatin;
Green coffee;
Silica.
Nutritional Values – pers one serving (3 capsules)
| | |
| --- | --- |
| Garcinia Cambogia extract | 500 mg |
| CLA | 500 mg |
| Green tea leaf extract | 250 mg |
| Green coffee bean extract | 500 mg |
| Acetyl-L-Carnitine | 500 mg |
Price
On Amazon, LeanMode by Evlution Nutrition costs almost $20 for a 50-serving container.
3. Kaged Muscle's Clean Burn
Clean Burn is manufactured by Kaged Muscle and it offers a different approach than the one provided by the rest of non-stimulant fat burners available on the market. By that I mean they focus on offering higher dosages in order to achieve optimum results, and, I must say, that, according to reviewers, it seems that this strategy works wonders. One serving comes with plenty of green tea extract, Gymnema Sylvestre extract, LCLT, and Capsicum Fruit extract.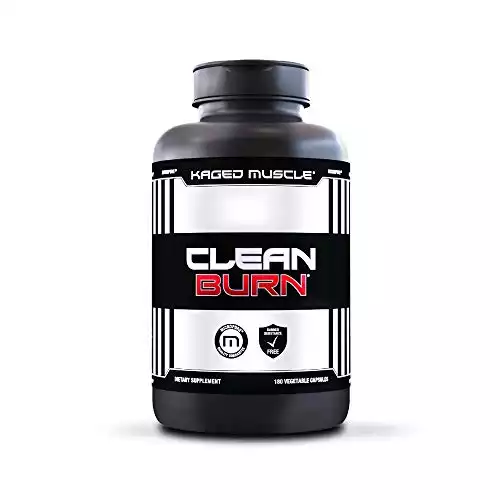 Apparently, the company thought that, in the absence of stimulants, one must increase the dosage of the other ingredients so that consumers experience effective results. Long story short, this product works amazingly when it comes to fat metabolism and thermogenesis, being a potent supplement. However, it is not excellent in the mood-elevating and appetite-suppressing departments.
Additional ingredients:
Microcrystalline cellulose;
Magnesium stearate;
Vegetable cellulose for the capsules;
Silicon dioxide.
Nutritional Values – per one serving (2 capsules)
| | |
| --- | --- |
| Green tea extract | 333 mg |
| Capsicum fruit extract | 33 mg |
| Chromium | 134 mcg |
| L-Carnitine Tartrate | 1,000 mg |
| Gymnema Sylvestre extract | 100 mg |
Price
One tub of 180 veggie diet pills of Clean Burn is sold for the price of almost $30, on Amazon.
4. Stim-Free Fat-Burner by Transparent Labs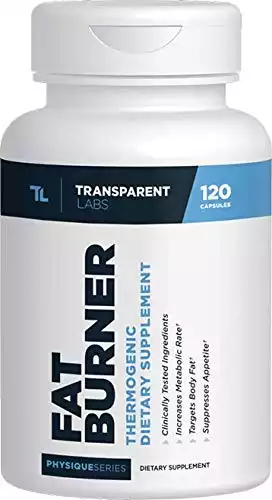 This non-stimulant supplement created by Transparent Labs is definitely one of the best products of its kind on the market. It is a well-rounded product with active ingredients that are effective in tackling the four components of a good fat burner: free from fillers and other harmful additives, rich in natural non-stimulant extracts, good at improving one's metabolic rate and mood, and effective when it comes to lowering your appetite. Its main ingredients are cayenne pepper, fucoxanthin, and 5-HTP.
Additional ingredients:
Gelatin;
Vitamins;
Rhodiola Rosea;
Acetyl-L-Carnitine.
Nutritional Values – per one serving (2 capsules)
| | |
| --- | --- |
| 5-HTP | 150 mg |
| Cayenne pepper | 50 mg |
| Rhodiola Rosea | 100 mg |
| Acetyl-L-Carnitine | 750 mg |
| Vitamin B12 | 2.4 mcg |
| Fucoxanthin | 10 mg |
Price
You can find this product on eSupplements.com. One jar of 120 capsules costs almost $50 and the shipping is free of charge.
5. Pyretic by Primeval Labs
Pyretic is produced by one of the most popular non-stimulant fat burner brands out there. With this particular product, the manufacturer brings a rather interesting formula of research-based ingredients combined with one-of-a-kind compounds.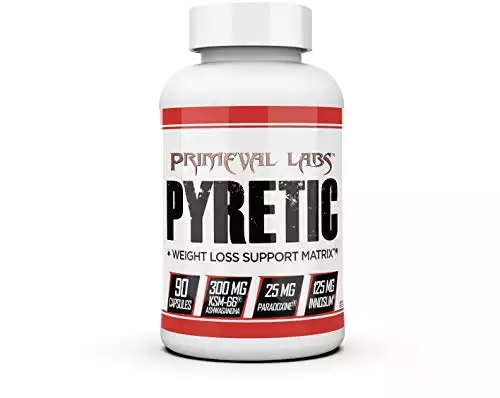 The Pyretic by Primeval Labs contains green tea extract, Acytel L-Carnitine, and Bacopa Monnieri. Moreover, these elements, when put together, offer consumers plenty of benefits such as thermogenesis properties, boosted metabolism, suppressed appetite, and an improved general mood. So, when it comes to regulating your sugar levels and burn more fat, Pyretic is your solution.
Additional ingredients:
ITPP;
Olea Europaea Leaf Extract;
Chromium Picolinate;
Cyanidin-3-Glucoside;
Gelatin;
Silicon dioxide;
Plant cellulose;
Magnesium stearate;
Rice powder; etc.
Nutritional Values – per one serving (3 capsules)
| | |
| --- | --- |
| Green tea leaf extract | 200 mg |
| Chromium | 200 mcg |
| Olive leaf extract | 100 mg |
| Bacopa Monnieri | 100 mg |
| Acetyl-L-Carnitine | 500 mg |
| Fermented Ginseng extract | 25 mg |
Price
On Amazon, this product is currently unavailable. Luckily, you can buy it from other online sellers such as the a1supplements.com platform. Here, one bottle of Pyretic by Primeval Labs that contains 180 capsules costs $49.99. Moreover, the website offers a promotion at the moment. So, if you purchase one container, you will receive a second tub for free.
C. Ingredients One Should Avoid When Buying Non-Stimulant Fat Burner Supplements
Although the majority of fat-burning supplements tend to use pretty safe ingredients, there are still some fat burners out there that include unnatural and even harmful elements in their formula which can be truly dangerous to one's health.
According to people who have consumed these compounds, it seems that they lead to severe side effects such as high blood pressure, mood swings, insomnia, jitters, and many other issues.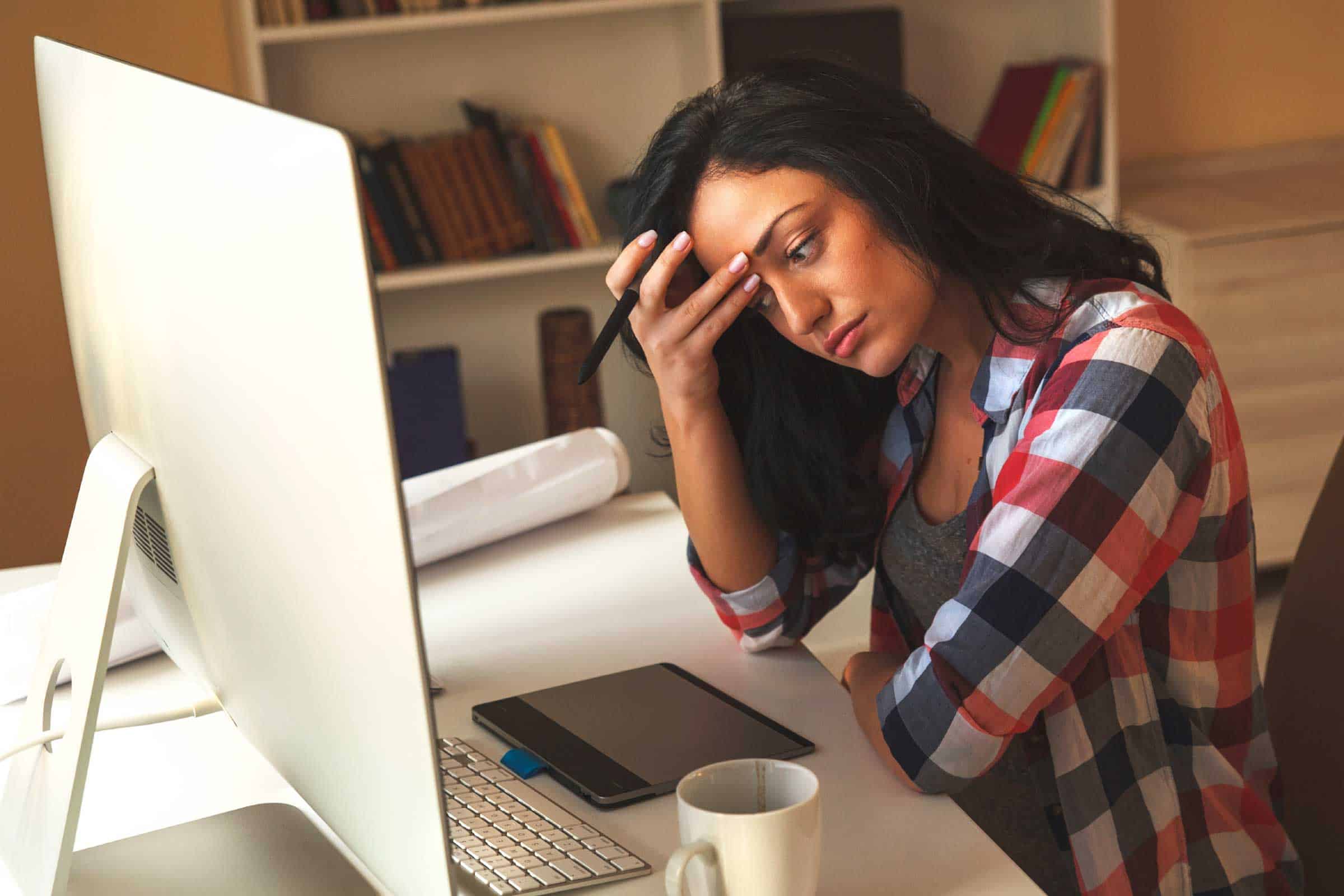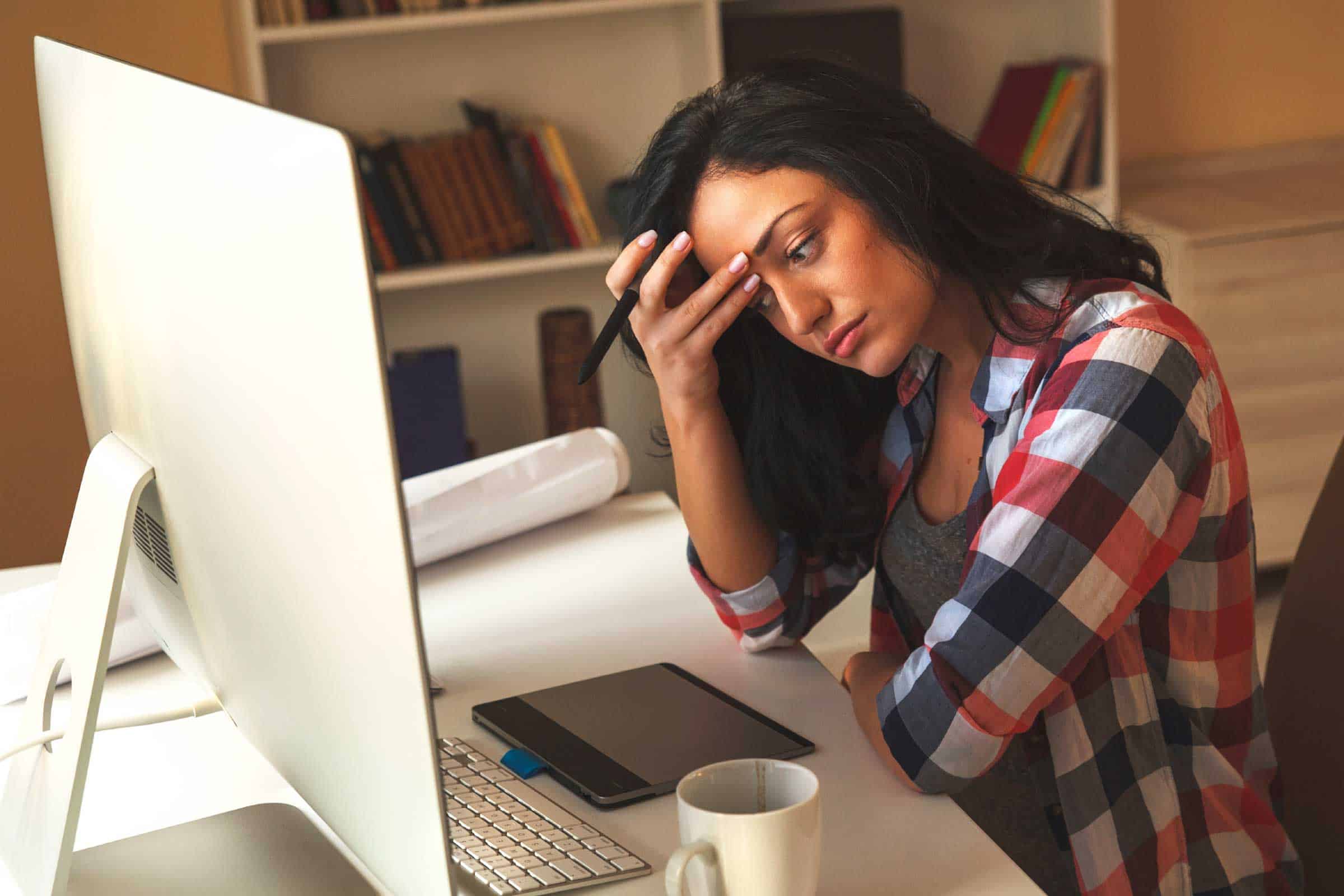 Below, I have listed and detailed a little bit the ingredients you may want to watch out for:
DMAE – this is a potentially-harmful ingredient that can cause insomnia, headaches, and even serious muscle tension;
Ephedra – this is another dangerous stimulant which can affect your heart health as well as your nervous system's wellbeing. As a matter of fact, these are the reasons why it was banned in the United States. Unfortunately, producers from other countries still use it;
DMAA – being another banned ingredient in the United States, DMAA can be easily found abroad so you should pay attention to what type of products or supplements you purchase online because this compound might even lead to narrowed arteries and heart attacks;
Synephrine – although Synephrine is safe to consume in small dosages, some producers include a high amount of this compound in their supplements. I don't want to scare you, but Synephrine comes with a very long list of serious adverse effects. The most important side effects are nervousness, headaches, drowsiness, and nausea.
Besides these four ingredients mentioned above, you should also be careful and avoid as much as you can proprietary blends. They have turned into a real problem in the weight-loss industry and it will only get worse. Proprietary blends appear when the manufacturing company combines a bunch of elements together to form a blend but they don't tell you anything else than the size of the overall blend, without mentioning the amount of each ingredient included in the formula.
The Best Non-Stimulant Fat Burners for 2018 – Bottom Line
To conclude with, if you want to take a weight-loss supplement but you have an intolerance to stimulants, all the products presented in this article might help you achieve your fitness goals without putting your health at risk. Some stimulant-free options work better than others due to several factors such as the power of their ingredients, their formula, the dosage or amount of each ingredient, etc.
So, I personally think you should include a couple of stimulant-free fat burn supplements in your daily eating schedule if you want to speed up the weight-loss process. These products are made from compounds that are both effective and safe. However, no matter what your goal is, you should always put your health above everything else, including a slender physique.
Recommended Reads: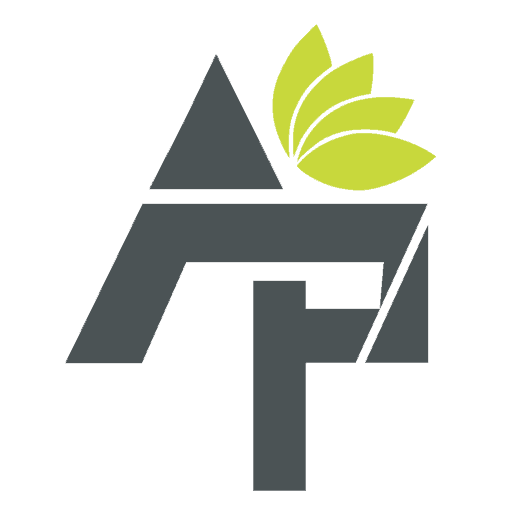 Alt Protein Team is a team of professionals and enthusiasts committed to bringing you the most up-to-date information on alternative protein, health and wellness, workouts, and all things health-related. We've reviewed a lot of products and services so you don't have to guess when you spend your hard-earned money on them. Whether you want to shed some pounds, build lean muscle or bulk, we can help you figure out what you need to do and what you need to have to achieve your goals.