Calisthenics or bodyweight training is an excellent method to work out and lose weight without spending a lot of money on gym memberships or expensive fitness equipment. Moreover, this approach is highly customizable. Therefore, you can adjust it to achieve your desired goals. In this post, I have listed the best bodyweight training books you should consider reading. They will help you improve your mobility, body strength, and balance.
Up Front Best Bodyweight Training Books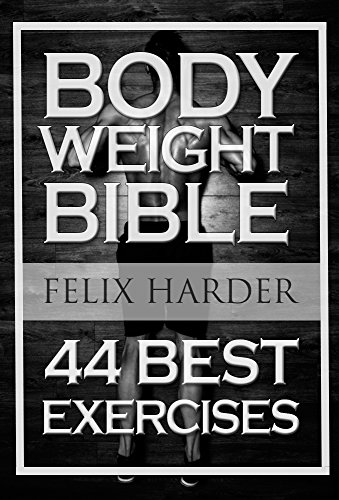 Best Overall
Structured into six different chapters
4 to 8 exercises for every muscle group
Dedicated especially to beginners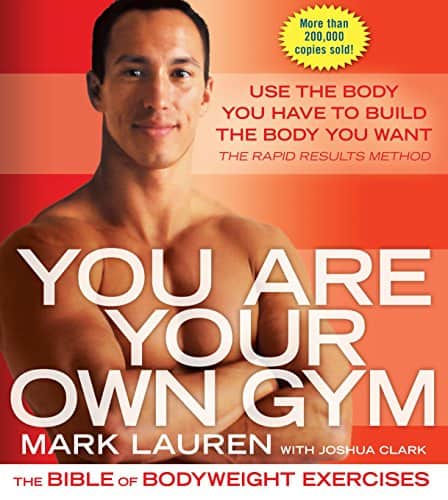 Best Lose Weight
Written by a certified physical trainer
Includes simple regimen that truly works
4 available workout levels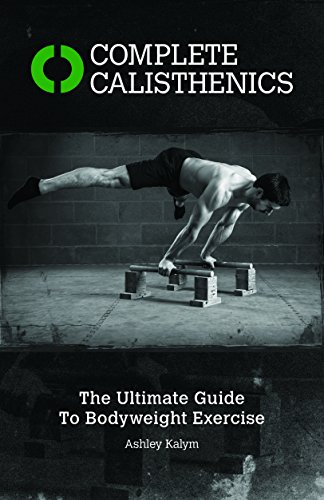 Most Comprehensive
Easy to follow instructions
Customizable program
Nutritional advice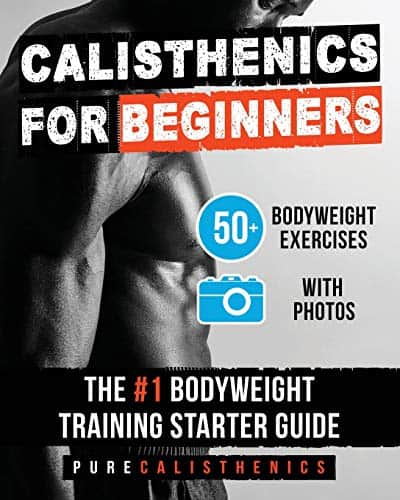 Six Pack Secrets
Expert tips
Over 50 bodyweight exercises
Nutritional tips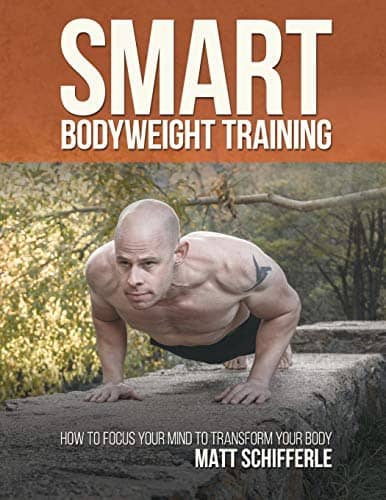 Bestselling Author
Customizable
Proven results
Intermediate and advanced fitness individuals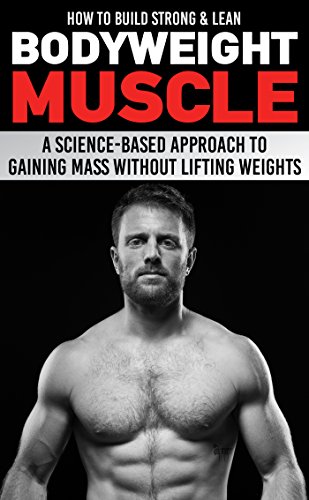 Scientifically-Proven Approach
Help achieve fitness goals
Incorporate healthier habits
Gain control over your organism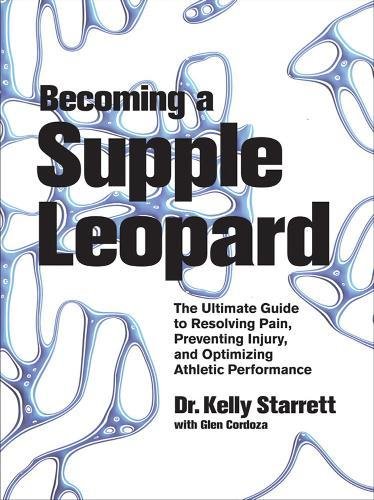 Best for Athletic Injuries
Help you alleviate back pain
Optimize your athletic performance
Prevent injuries
Rating: 4 out of 5 stars.
Price: $12.99 (paperback), $4.75 (Kindle version).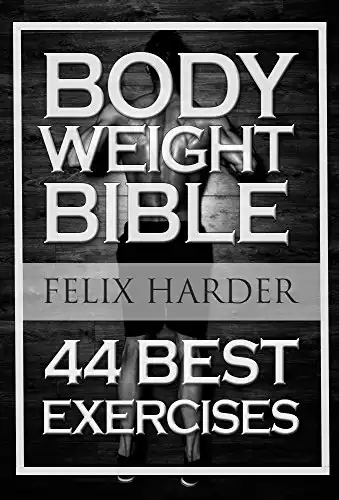 Bodyweight Bible: 44 Best Exercises | Amazon
I believe getting in shape doesn't have to be difficult. All you need are the right workouts and a few simple - but crucial - tips on the right exercises, technique and nutrition. That's what I write about in my books.
Buy at Amazon.com
We earn a commission if you click this link and make a purchase at no additional cost to you.
This bodyweight training book was written by Felix Harder and all the exercises presented in it will help you build lean muscle mass and gain strength. In this material, readers will find bodyweight workouts, bodybuilding exercises, calisthenics, and more.
The author's motto is getting ripped in a simplified way. In his opinion, getting in shape shouldn't be complicated. All a person needs is motivation, perseverance, and the correct type of exercises combined with a couple of essential yet simple tips regarding a correct nutrition and workout technique.
The Bodyweight Bible is dedicated especially to beginners who want to reach their fitness goals in a quick and straightforward manner. The book is structured into six different chapters. Each section targets a certain area of your body: back, arms, chest, legs, abs, and the neck area, including the shoulders. All these will definitely cover all the important groups of muscles.
Moreover, there are 4 to 8 exercises for every muscle group. What I love most about this book is the fact that each and every single exercise is accompanied by safety tips, illustrations, and possible alternatives or variations.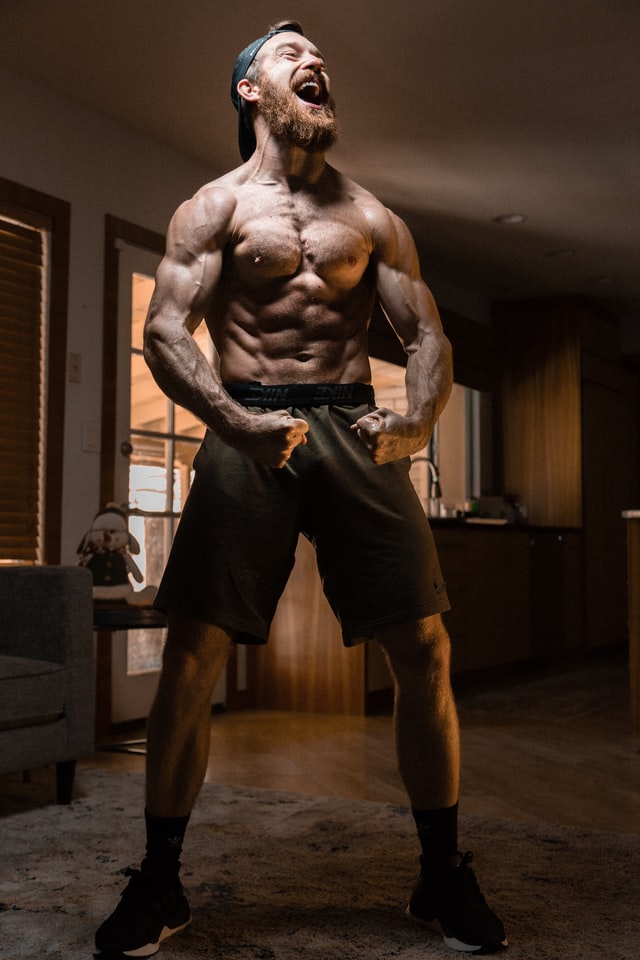 Rating: 4.5 out of 5 stars.
Price: $14.45 (paperback), $15.60 (Kindle version).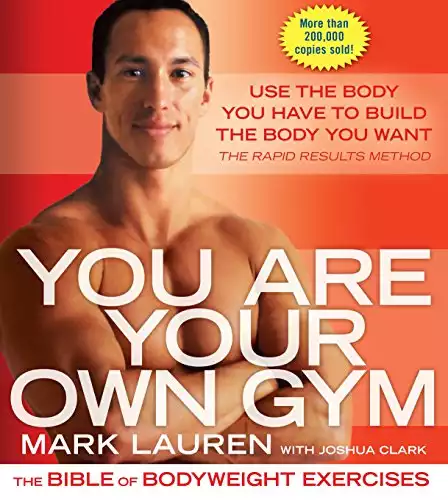 This bodyweight book is written by Mark Lauren, a certified physical trainer, with the insights provided by Joshua Clark. A lot of people have transformed both their lives and bodies with the help of Mark Lauren's books. Readers and reviewers claim they've become leaner, stronger, and a lot more confident than they used to be.
The author used to train the U.S. Special Operations' military forces. He shares his little yet effective secrets in this book. Basically, it is all about a simple regimen that truly works. In the material, you will find several exercises and training routines that don't require anything else but your own bodyweight.
However, The Bible of Bodyweight Exercises is so much more than a workout or fitness book. In it, readers will also find valuable nutrition advice as well as useful and practical motivation techniques. Long story short, the content teaches you how to become leaner and stay fit by engaging in short workouts.
You won't need more than 30 minutes per day but you have to complete these sessions four times per week. According to the author, the exercises presented in his book will help you lose weight, burn fat, build muscle mass, and gain stability and balance in a better way than weightlifting, aerobics or other workout types.
You can choose from four available workout levels: the basic one, intermediate or 1st class, master class, and the hardest level (the Chief class). As long as you follow all the instructions and guidelines described in the book, you will avoid any issues or injuries. There are no less than 125 different exercises included in the book and they work all your muscles, from your ankles all the way up to your neck.
3. The Ultimate Guide to Bodyweight Exercise – Complete Calisthenics
Rating: 4.5 out of 5 stars.
Price: $21.39 (paperback), $11.89 (Kindle version).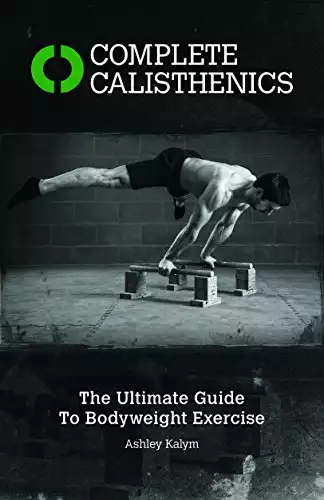 Complete Calisthenics: The Ultimate Guide to Bodyweight Exercise | Amazon
Using solely their bodyweight for resistance and relying on minimal equipment, readers will learn how to perform a range of exercises, such as push-ups, pull-ups, core exercises, and lower body exercises. Read this book, and develop the strongest and most capable physique ever.
Buy at Amazon.com
We earn a commission if you click this link and make a purchase at no additional cost to you.
05/01/2023 12:11 am GMT
With the content provided in this book, fitness lovers will learn the proper way to perform a wide range of workout routines and exercises like pull-ups, push-ups, lower body training, and core exercises.
All the readers need is their own bodyweight that they should rely on for resistance. Some of the exercises described in the book might require the use of minimal equipment but nothing too complex.
Easy-to-follow instructions that will guide readers through all the exercises. The movements are also presented through photographs (in fact, the book offers no less than 500 photos);
A program creation system that can be easily customized to suit your unique needs;
Nutritional advice and useful tips on how to create and follow diet plans.
This isn't just a fitness book. One can say it is a true bodyweight exercise manual. Furthermore, The Ultimate Guide to Bodyweight Exercise might be one of the most comprehensive and detailed materials available on the market nowadays. It is suitable for anyone who wants to change the way they look or transform their entire lifestyle. Both men and women can try the exercises detailed in the book, regardless of their level of experience.
Complete Calisthenics author is Ashley Kalym who is a huge fitness fan from a young age. Ashley was involved in numerous activities and physical disciplines but the author discovered the real value of bodyweight training while being a member of the Royal Marine Commandos. In this book, Ashley included valuable content that is based on years of personal experience, research, and training.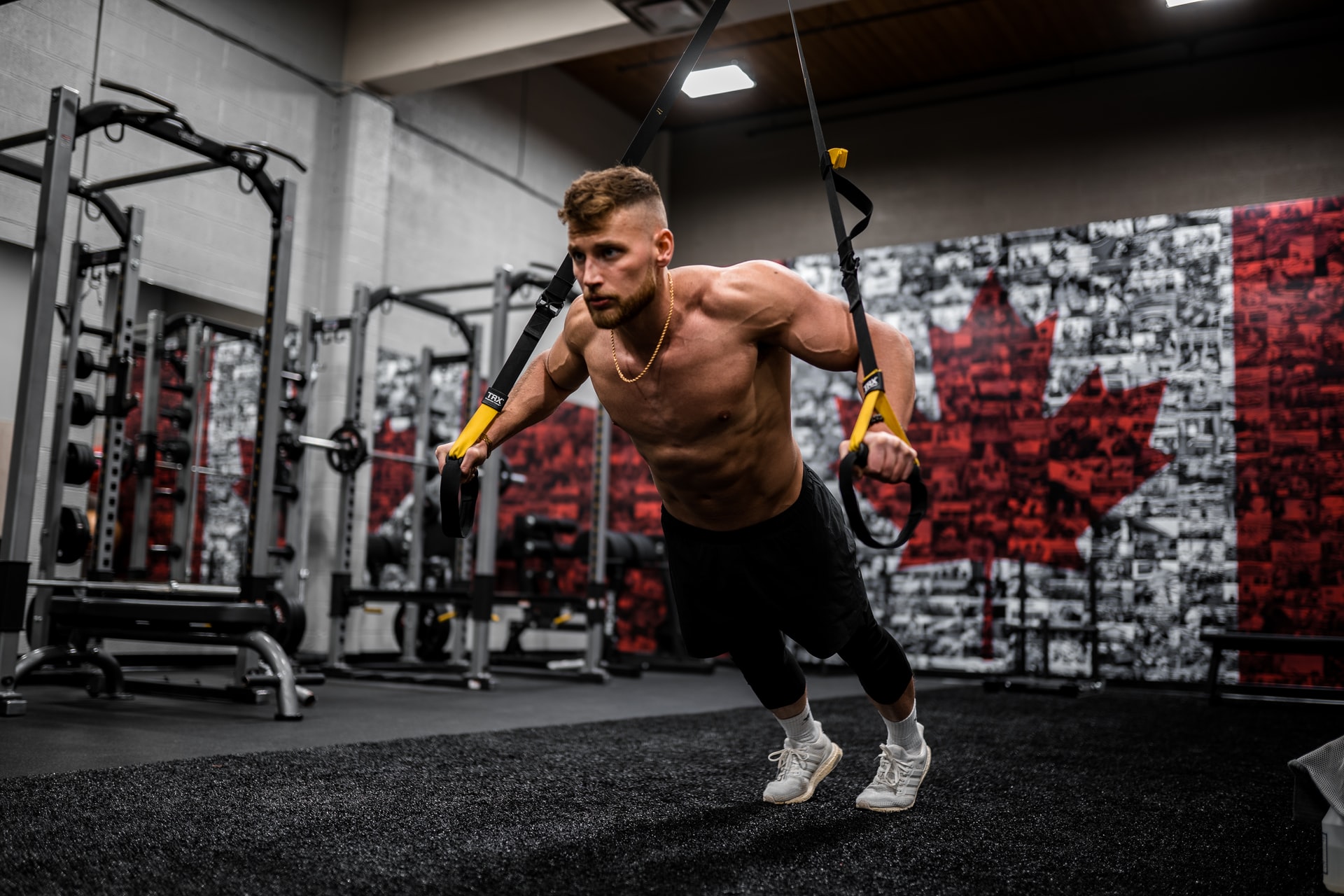 Rating: 4.4 out of 5 stars.
Price: $16.95 (paperback), $9.46 (Kindle version).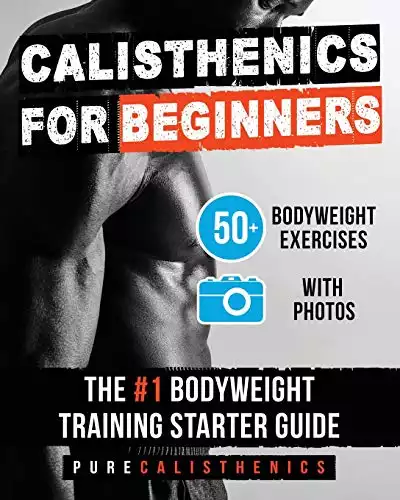 Calisthenics for Beginners: 50 Bodyweight Exercises | Amazon
Across the globe, people are putting down their free weights and picking up Pure Calisthenics books to discover the secrets to going SUPERHUMAN. Using nothing but your own bodyweight, you too can shift from mere mortal to superhuman status by training the Pure Calisthenics way.
Buy at Amazon.com
We earn a commission if you click this link and make a purchase at no additional cost to you.
05/01/2023 12:06 am GMT
This comes as a whole package. It contains a training guide with more than 50 bodyweight exercises and comprehensive photos of each of these movements. Moreover, it comes with three bonuses:
The possibility to receive your own free bodyweight training program that is suitable for beginners;
A free guide called the "Six Pack Secrets." This second epic addition to the book will help you develop rock-solid abs in no time;
Probably the most important bonus is the third one that involves support and advice. Inside the book, readers will find an invitation through which they can become part of the Pure Calisthenics community.
The Starter Guide includes the following things:
Explanations on the way calisthenics work and how they can help you transform your body;
The benefits of doing these types of workouts;
Over 50 different bodyweight exercises that you can do at home or anywhere you want with photo demonstrations included;
Expert tips on the number of repetitions, sets, and form of each exercise;
Nutritional tips that will optimize your results;
Core lessons that will increase your flexibility;
Warming-up guide in order for you to prepare your body for the callisthenic exercises and avoid potential injuries;
Tips and insights on how to go from a beginner level to an intermediate one in a quick and smooth way;
Conditioning and cardio drills that will boost the fat-burning process.
All in all, Calisthenics for Beginners is like having your own personal trainer at your disposal, any time you want, anywhere you need it!
Rating: 4.6 out of 5 stars.
Price: $49.95 (paperback), $11.89 (Kindle version).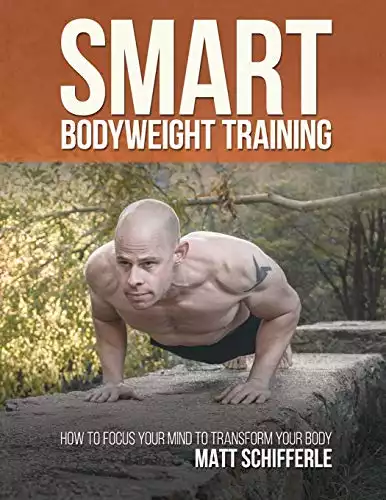 Smart Bodyweight Training | Amazon
This book has the potential to improve every workout you do for the rest of your life. Smart Bodyweight Training is more than a book about how to achieve superior results through bodyweight training.
Buy at Amazon.com
We earn a commission if you click this link and make a purchase at no additional cost to you.
05/01/2023 12:04 am GMT
The Smart Bodyweight Training book is written by Matthew Schifferle who discovered this type of training years ago. Back then, he was struggling to become fitter with regular cardio exercises and classic weight workouts.
In just a few months, he decided to change his strategy and he focused on bodyweight training. This way, his routines became less expensive and less time-consuming than the ones that required him to join a gym. Today, besides being a bestselling author, Matthew is also an appreciated personal trainer. Having an active lifestyle, he also enjoys skiing and trail hiking.
What differentiates this book from all the other materials that describe bodyweight exercises is the way the author made his recommendations customizable. His step-by-step routines will lead you towards proven results. Smart Bodyweight Training is more than a simple fitness book.
It will help you gain a certain level of discipline and you will learn how to engage all the muscles of your body during smart and effective workouts. Basically, Matthew teaches you to boost your mind's focus in order to transform your body.
The Smart Bodyweight Training material can be purchased and followed by anyone but it is targeted especially to intermediate and advanced fitness individuals who are searching for a proven way to maximize their training sessions and push their limits to the next level. Actually, this book is the author's second published material, after Fitness Independence.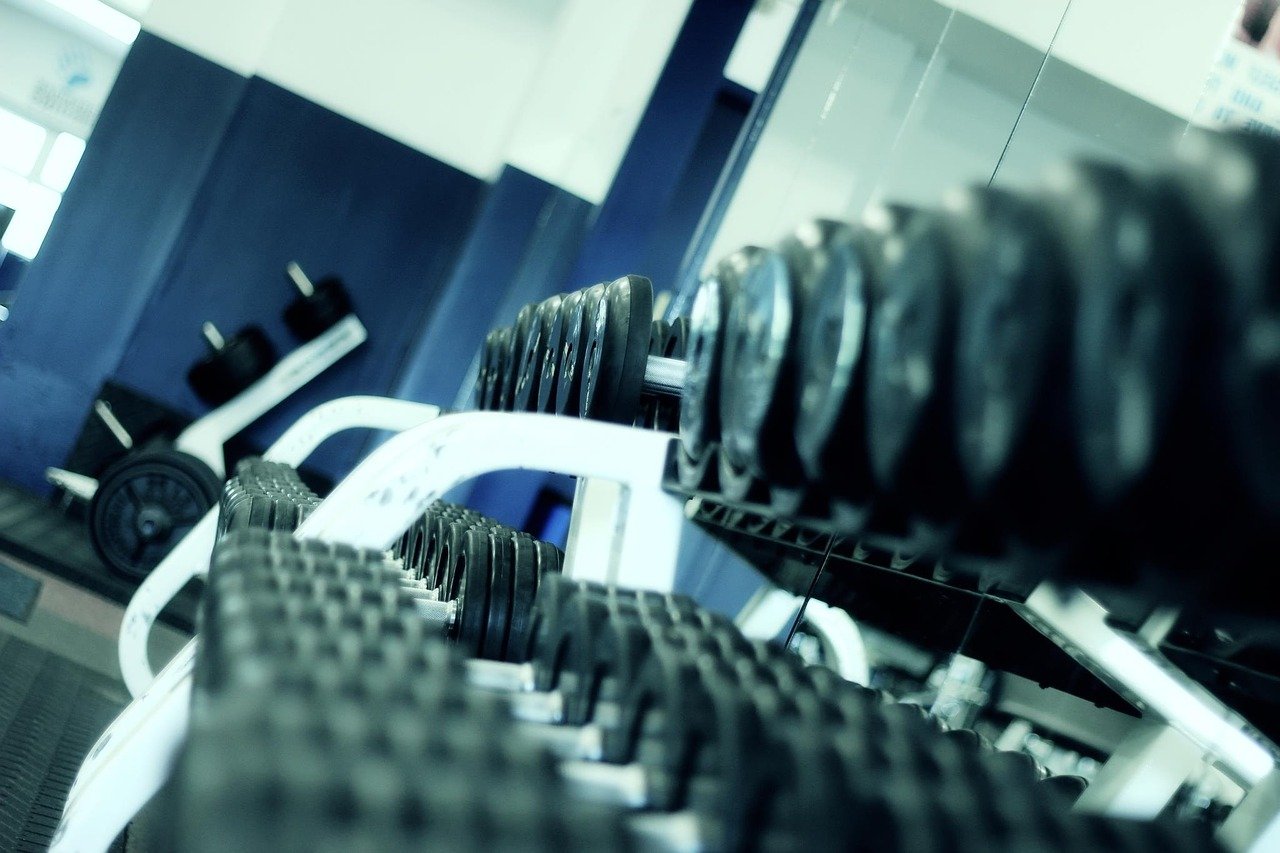 Rating: 4.8 out of 5 stars.
Price: on Amazon, at the moment, you can only purchase this book in the Kindle version for the price of $11.89.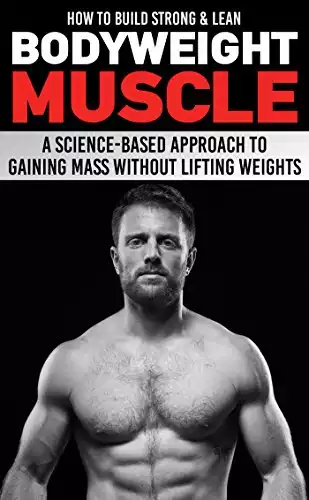 This book is based on a scientifically-proven approach that helps readers gain lean muscle mass without the need of weightlifting workouts. The author of the book is Anthony Arvanitakis who is a Greek fitness expert. He specializes in physical education and sports science and even has a Bachelor's Degree in this field.
Not only is Anthony the author of several bodyweight fitness books, but he also founded the bodyweightmuscle.com website. In all his activities and projects, he focuses on helping you narrow down your exercise routines until you achieve to perform only the most essential workouts that lead to a strong, lean, and functional body.
So, you're probably wondering why you should buy this particular book and how it can help you accomplish all your fitness goals. Well, according to most reviewers, Anthony's book will help you achieve visible abs, a slimmer waist, a more muscular chest, stronger arms, leaner and nicely-shaped legs, and a defined back. The author went through a lot of self-experimentation before writing this book. His material will help you place all the pieces of the bodyweight training puzzle in the right places.
Finally, Bodyweight Muscle tells us more than just how to work our muscles. It teaches us the proper way to incorporate healthier habits into our daily lifestyle and, eventually change all our life areas for the better. You won't just build muscle but you will also gain control over your organism.
Rating: 4.8 out of 5 stars.
Price: this is a more expensive book, especially considering that it is sold on Amazon, in hardcover format. The price is $46. To save a couple of bucks, I recommend you to purchase the used version of this book which is $30.95.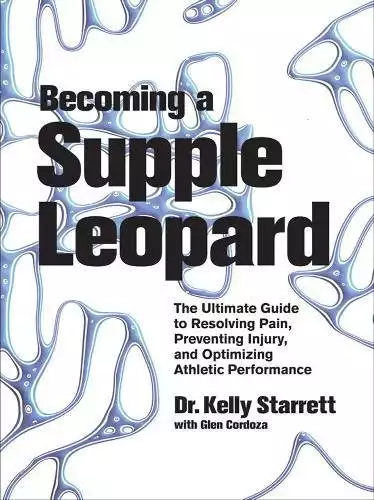 Becoming a Supple Leopard | Amazon
Join the movement that has reached millions of athletes and coaches; learn how to perform basic maintenance on your body, unlock your human potential, live pain free…and become a Supple Leopard.
Buy at Amazon.com
We earn a commission if you click this link and make a purchase at no additional cost to you.
05/01/2023 12:10 am GMT
According to many, this is the ultimate guide that will help you alleviate back pain, optimize your athletic performance, and prevent injuries. The book is written by Kelly Starrett and Glen Cordoza.
Both authors are experts when it comes to helping professional athletes recover from sports-related injuries. So, this book is the right choice for you, if you also want to improve your posture, flexibility, and mobility.
Reviewers say this is a must-have material for any person who wants to live a healthier life through exercises and regular workouts but who is also looking for convenient ways to do that. Others are pleased with how many details this book offers in a clear and comprehensive way. If you purchase the Becoming a Supple Leopard bodyweight training book, you will learn how to do the following things:
Prevent or recover from common athletic injuries;
Identify, diagnose, and repair poor movement patterns;
Manage to work out in an effective way even when you find yourself in an austere environment or you have little or no equipment at all;
Unlock sources of body strengths, mental focus, and athletic capacities that you weren't aware of;
Fight aging signs;
Promote and support the health of your tissues and joints;
Become a faster runner and improve your overall quality of life.

Bottom Line
All the bodyweight training books presented above can truly help you change your entire lifestyle through calisthenics. Bodyweight exercises are free. Moreover, they can be performed anywhere you are and any time you want and they are easier on the tissues and joints compared to other types of training such as cross fit or bodybuilding.
---
Disclaimer
Last updated: December 16, 2019
The information contained on www.altprotein.com website (the "Service") is for general information purposes only.
Alt Protein assumes no responsibility for errors or omissions in the contents on the Service.
In no event shall Alt Protein be liable for any special, direct, indirect, consequential, or incidental damages or any damages whatsoever, whether in an action of contract, negligence or other arising out of or in connection with the use of the Service or the contents of the Service. Alt Protein reserves the right to make additions, deletions, or modification to the contents on the Service at any time without prior notice.
Alt Protein does not warrant that the Service is free of viruses or other harmful components.
Fitness disclaimer
The Service offers health, fitness and nutritional information and is designed for educational purposes only. You should not rely on this information as a substitute for, nor does it replace, professional medical advice, diagnosis, or treatment. If you have any concerns or questions about your health, you should always consult with a physician or other health-care professional.
Do not disregard, avoid or delay obtaining medical or health-related advice from your health-care professional because of something you may have read on the Service. The use of any information provided on the Service is solely at your own risk.
You can also review our Editorial Integrity Policy.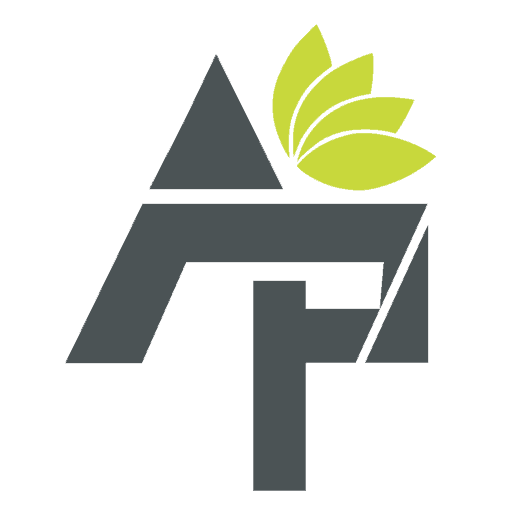 Alt Protein Team is a team of professionals and enthusiasts committed to bringing you the most up-to-date information on alternative protein, health and wellness, workouts, and all things health-related. We've reviewed a lot of products and services so you don't have to guess when you spend your hard-earned money on them. Whether you want to shed some pounds, build lean muscle or bulk, we can help you figure out what you need to do and what you need to have to achieve your goals.