To prepare a delicious bulletproof coffee, you need more than a simple spoon or a regular frother. If you want to achieve a nice smooth beverage, you will have to use a powerful blender. High-powered tools are the ones you should look for and I have listed and detailed some of them, below.
*The following blenders are listed in no particular order. I have selected them based on their functions, popularity, and customer reviews.
1. Blendtec Total Blender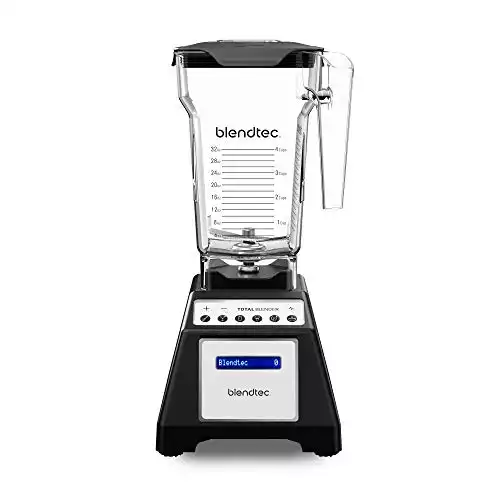 The Blendtec Total Blender is a premium and high-performance tool that provides a high value for its price.
It is one of the top luxury blenders on the market. Although it is more expensive than other similar products, it is totally worth it due to its many useful features and advantages.
Features
This is an industry-leading blender with a motor capacity of 1560 watts which is equivalent to three horsepower.
It comes with a sharp four-inch blade that easily annihilates everything you add inside the blender.
The jar is BPA-free and its size is more than enough to prepare a large quantity of bulletproof coffee or any other beverage.
Blendtec is much more than a simple blender. It is highly versatile and it can handle multiple tasks. Besides bulletproof coffee, you can also prepare your favorite soup, smoothie, and even use the blender's container to mix dough instead of using a bowl.
The Blendtec Total Blender is marketed in three different color choices: black, white, and red.
It comes with a three-year warranty and it weighs 7.28 pounds.
Great Budget Choice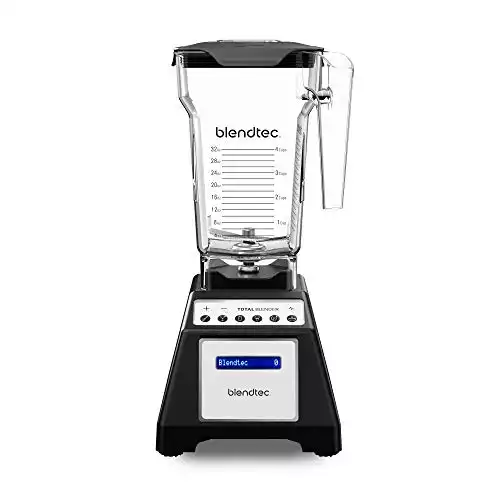 Pros
It is BPA-free;
Blendtec is a powerful blender that uses a simple touchpad to control all its functions;
Its flat side container makes the cleaning part very easy;
It comes with preprogrammed functions such as the ones designed for smoothies, hot soups, ice crush, and ice cream;
Blendtec is a versatile, convenient, and easy to use kitchen tool.
Cons
It is quite expensive compared to other bulletproof coffee blenders;
Some clients think that the three-year warranty is too short;
The blender's timer option is variable and it is not that easy to manage;
The jar container is not made of glass which is the most appreciated material of most consumers;
A few reviewers have complained about this tool's noise, saying it is a bit loud. Still, this is quite unavoidable considering the tool's motor power;
Because the jar is made of plastic instead of glass, some inevitable scratching will appear inside it. However, this is only a matter of appearance because the scratches will not affect the way the blender works.
Price
You can purchase the Blendtec Total Blender on Amazon, for the price of $276.70.
2. Ninja Professional Blender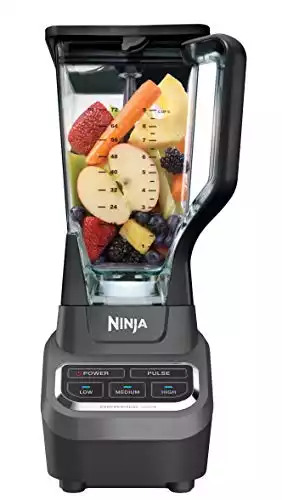 The Ninja Professional Blender is a lot more budget-friendly compared to the tool I have just presented above.
What truly convinced me about this tool is its power. It can process almost any ingredient, even hard ones like ice and whole frozen vegetables. So, it is needless to say that the Ninja Professional Blender works excellently for bulletproof coffee as well.
Features
The container is extra-large; it measures 72 ounces which is perfect if you want to prepare large amounts of coffee, smoothies, and other beverages.
It comes with two Nutri Ninja cups along with their to-go lids which is great if you need your drinks on the go.
This blender's base unit has a motor power of 1000-1100 watts. This is powerful enough, especially for the home user.
The jug is BPA-free and, along with the blades and lids, it is dishwasher-safe.
Both lids are equipped with pour spouts.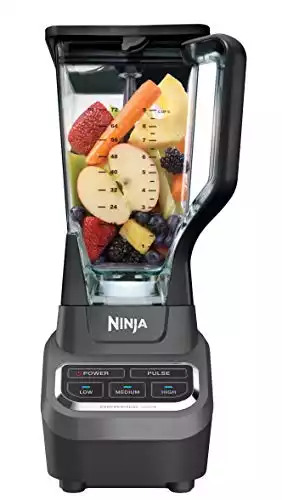 Pros
It is a powerful yet affordable blender;
It comes with excellent safety features;
The pitcher is BPA-free;
It is easy to control all its settings by using a touchpad button;
It will take less time to prepare your coffee or beverage due to the lid's pour spout;
The Ninja Professional Blender is amazing when it comes to pulverizing nuts or crushing ice;
Both blades and motor are powerful enough to provide a good consistency and texture for your coffee, soups or smoothies;
This blender is easy to clean and very versatile.
Cons
Although it can process hard or frozen ingredients, this might take longer compared to the processing time of premium blenders;
The blade assembly is very sharp so you always need to be extra careful not to cut yourself;
It is a bit tall so it might not fit under one's kitchen countertop;
The warranty is short – only one year;
Sometimes, it doesn't chop all ingredients evenly.
Price
The Ninja Professional Blender is available for sale on Amazon and it costs $119.
3. Vitamix 5200 Series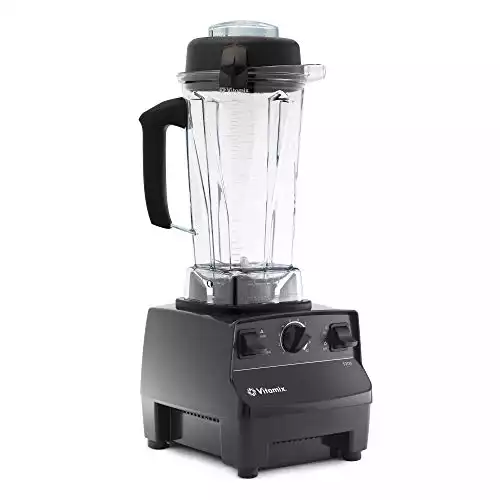 Vitamix is another premium blender for bulletproof coffee and it is highly recommended by most people who have tried it. It simply does its job well!
There will always be a controversial debate about which blender is the best between Blendtec and Vitamix. I, for one, think that both of them are great options so it is a matter of personal preference.
Features
It comes in two color options: black and white.
It has a motor power of 1490 watts which is a lot. This level of motor functioning is equivalent to two peak horsepower.
The blender sells with a seven-year warranty.
It weighs 10.9 pounds.
Once you purchase the Vitamix 5200 blender, you will also receive a whole food recipe cookbook as well as a getting-started guide that comes in two available formats: printed and a DVD version.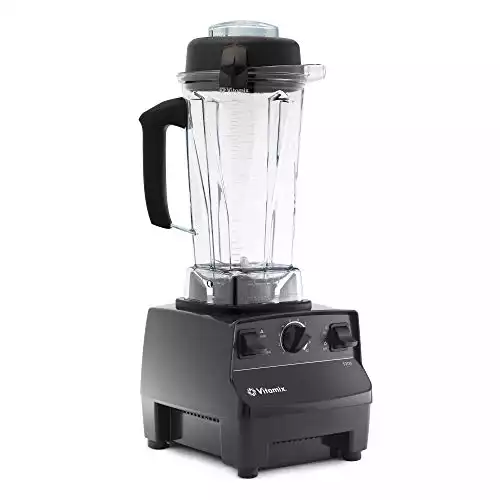 Pros
It is powerful enough to blend almost any type of ingredient;
It looks incredibly sharp and I am not talking only about the blades;
This blender is durable and it will work amazingly even after a long time since you bought it;
As mentioned in the features section, Vitamix has a seven-year warranty which is way longer than most other similar products;
Its container is BPA-free;
It is an exceptional blender when it comes to grinding coffee beans;
The pitcher is easy to handle even if you are left-handed;
You can manually control its settings as well as its variable timer option which has a high precision.
Cons
It doesn't have a touchpad button to control its functions;
The container is made of plastic and many consumers prefer it to be made from glass;
This is not a dishwasher-safe blender;
It is relatively loud.
Price
The Vitamix 5200 Series blender can be purchased on Amazon, for the price of $393.97.
4. Hamilton Beach Power Elite Multi-Function Blender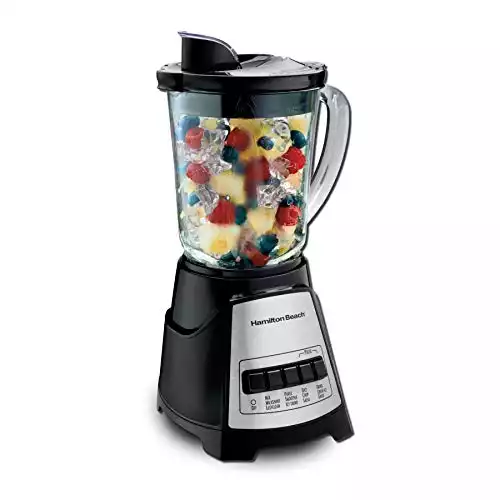 This is one of the most popular blenders for bulletproof coffee due to its value and affordable price. So, if you're looking for a decent grinding tool but you're on a tight budget, this is the perfect option for your needs.
The manufacturer has a long tradition in the coffee maker production. The Hamilton Beach Power Blender can easily prepare a couple of coffee cups that will help you kick-start your day.
Features
What I like most about this blender (except its price, obviously) is the fact that it comes with a glass container instead of a cheap plastic one.
It has a peak blending power or about 700 watts which is not as powerful as other blenders but it does its job.
There are 12 different blending functions that you can use.
The pitcher has a pouring spout so you don't have to worry about making a mess when you transfer the beverage from the blender to another container.
The glass jar has a capacity of 40 ounces and it is dishwasher-safe.
It sells with a three-year warranty and it weighs 7.5 pounds.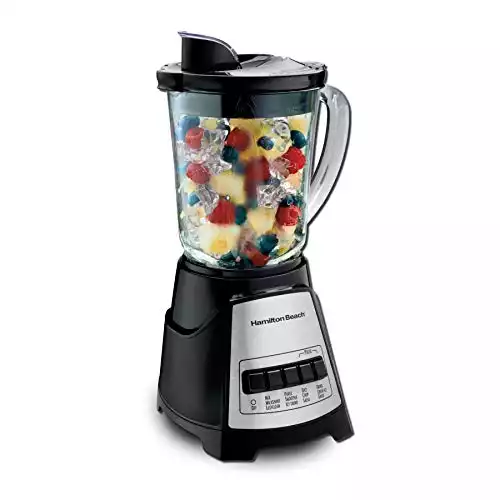 Pros
One of the main advantages of this blender is its jar which is made of glass;
The second best benefit is its affordable price which helps you save a lot of money;
Has 12 different program settings;
The three-year warranty is pretty good;
It is very easy to use and it has clear controls;
With this blender, you will never have to worry about leaks;
Besides bulletproof coffee, you can easily prepare iced beverages, protein shakes, smoothies, and purees with the Hamilton Beach Multi-Function blender.
Cons
Although the glass jar is preferred by most users, including me, it can be a bit heavy to handle;
This blender is pretty noisy;
Apart from the glass container, there are plenty of parts made of plastic that can easily break over time;
The motor is not powerful enough to blend hard or dry ingredients;
If you want to prepare a smoothie that contains greens or broccoli, you must add plenty of water to make sure the tool does its job in an effective manner.
Price
The Hamilton Beach Power Elite Multi-Function blender sells for only $26.85 on Amazon.
5. KitchenAid Immersion Stick Blender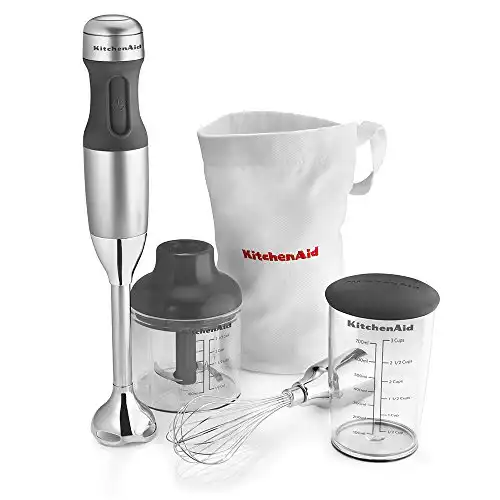 This hand blender was manufactured by KitchenAid and it works perfectly for those of you who are looking for mobility and easy storage.
The first iconic stand blending tool of this company was created and marketed back in 1919 and since then, it has become one of the most well-appreciated hand mixers in the kitchen appliances industry.
Features
Something which has blown my mind is that this blender can be bought in 12 different color varieties: ice, tangerine, watermelon, empire red, contour silver, onyx black, lavender, green apple, majestic yellow, and more. As you can see, the manufacturer was very creative about the names of the colors as well.
It has a motor power of only 198 watts which might seem a bit low for a regular blender but it is quite good for a hand mixer.
It has a warranty of one year and it weighs two pounds.
This blender has two-speed settings and it is dishwasher-safe.
It comes with a BPA-free mixing jar with a safety lid which comes in handy when you want to blend individual servings to consume right away or store in the fridge for later.
You will be pleasantly surprised by this tool's handle which has a soft yet non-slippery grip.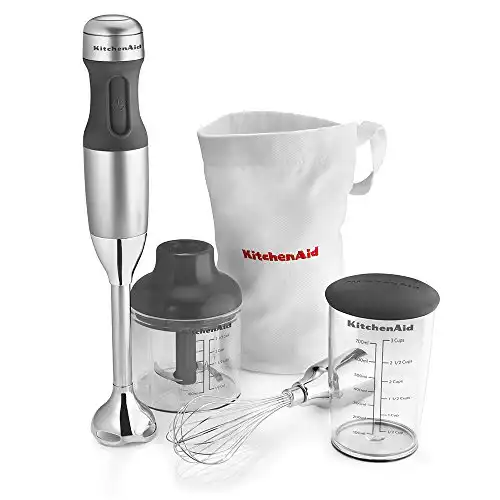 Pros
The entire hand-held motor unit is easy to manage and it is fully ergonomic;
You can easily remove this tool's blades away from its arm;
It has a variable speed which provides you with more control;
KitchenAid offers an excellent customer support service. They are always there for their customers and they answer all your questions as quickly as possible;
It is a versatile blender. You can prepare plenty of things with it such as sauces, ground coffee beans, crushed ice drinks, chopped nuts, baby food, salad dressings, and more;
It works both as a blender as well as a food processor and it is a very affordable product;
The jar that comes with this tool is made from glass and it is BPA-free;
It has received a lot of positive reviews from its users.
Cons
This is not a suitable countertop appliance if you want to prepare more complex beverages;
Its variable speed controller can be a little fiddly. What I mean is that the speed knob can be a tad difficult to grip, especially if you have damp hands;
It feels heavy if you use it a long time;
It doesn't come with a food chopper or a whisk.
Price
The KitchenAid Immersion Hand Blender costs $39.99 and it can be bought on Amazon.
Summing It Up
Choosing the perfect blender that suits your needs and prepares a delicious bulletproof coffee is usually a daunting task because there are so many different alternatives out there. All you need to figure out is what you truly need and your maximum budget. Then, all that's left to do is pick the right blender that meets all those requirements.
I have written this article to help those of you who are still undecided or confused to discover the best options on the market. If your budget allows it, you should opt for premium products like Blendtec or Vitamix. If not, a small and convenient hand mixer can also do the trick.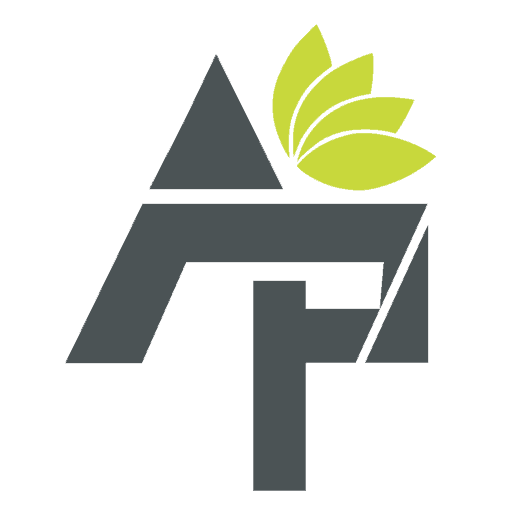 Alt Protein Team is a team of professionals and enthusiasts committed to bringing you the most up-to-date information on alternative protein, health and wellness, workouts, and all things health-related. We've reviewed a lot of products and services so you don't have to guess when you spend your hard-earned money on them. Whether you want to shed some pounds, build lean muscle or bulk, we can help you figure out what you need to do and what you need to have to achieve your goals.