One of the latest crazes in the health community is the potent, rich green powder that is spirulina. Unlike other diet fads, spirulina is actually one of the most powerful and beneficial supplements you can have.
Our Recommendation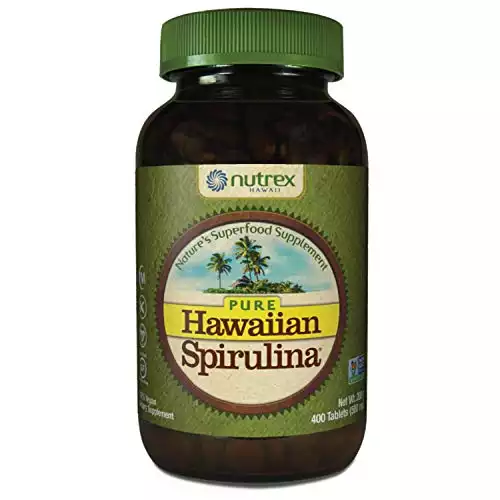 Naturex Pure Hawaiian Spirulina | Amazon
Clinical research shows spirulina boosts immunity by positively impacting antioxidant activity & immune markers in your body's cells.
Buy at Amazon.com
We earn a commission if you click this link and make a purchase at no additional cost to you.
05/01/2023 12:10 am GMT
Some Benefits of Spirulina
Quality Spirulina powder is 65% protein and loaded with essential amino & fatty acids required for overall health. It also is a lovely blue green color, at least if it's pure Spirulina powder. It is one of the very few natural sources of GLA, or gamma linolenic acid, and is rich in Omega 3, 6 and 9.
Spirulina is purifying, helping to remove toxins from the blood and vital organs. It has even been shown to assist in removing heavy metals from the body. This is the kind of nutrient dense supplement you should be looking for.
Spirulina is ideal for those who are pregnant or have anemia and need additional easy to absorb iron supplements. It provides various vitamins (Bs, C, D A and E) and minerals like phosphorus, iron, magnesium, selenium, zinc and more. Shockingly enough, spirulina has 26x more calcium than milk!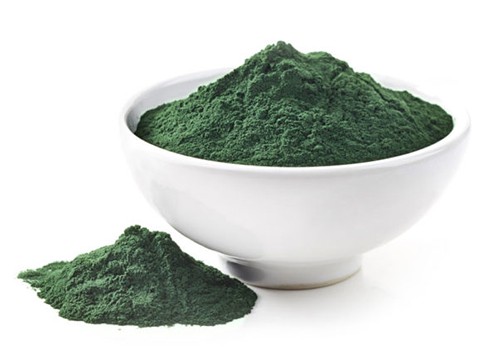 Everyone can benefit from spirulina powder supplements, but those with underlying health concerns, weak immune systems or pregnant women should seriously consider adding this supplement to their diet. Those who are looking to lose weight can benefit from adding spirulina to their pre-workout shakes since it increases the body's fat-burning capabilities.
If you're ready to improve your health and vitality, here are 3 of the purest spirulina powder supplements.
How does Spirulina differ from other superfood powders like chlorella?
Both spirulina and chlorella are classified as superfoods, so they are both among the richest nutrient sources on the planet. But, spirulina has a higher percentage of protein and iron, as well as all eight essential amino acids; potassium; zinc; calcium; vitamins B1, B2, B3, B6 and B-12. From Nutrex Hawaii.
HealthForce Nutritionals Spirulina Azteca
Healthforce Nutritionals has been a source of natural, raw supplements for over 2 decades now. They provide various superfoods designed to cleanse, detoxify and improve health, so it's no surprise that their Spirulina Azteca is an excellent product. You can rely on this brand to provide some of the most potent and pure spirulina powder on the market, and for a reasonable price.
Details:
100% TruGanic
100% Raw Vegan
Formulated to support blood sugar levels, kidney function and boost immune system
Minimal processing at low temperatures to preserve potency
Consume 1 to 6 tablespoons per day in meals or drinks
A big selling point of Spirulina Azteca is that it is grown TruGanically, like other Healthforce supplements. TruGanic means that this product is 100% chemical free, so no pesticides, insecticides or herbicides are used. It is also 100% GMO-free and 100% irradiation free. Healthforce's strict requirements really make this spirulina powder as pure as possible.
Another important factor is that Healthforce has processed and dried their spirulina at a very low temperature. While this takes longer than other manufacturers, it ensures that this powder retains all the nutrition it should. It is deep, rich green and has a strong aroma. Even the EcoFresh jar it comes in ensures the highest potency through the use of amber bottles with airtight lids and oxygen absorbing packets.
This product is sold in a couple of different sizes, and they also offer a sample. If you don't like powder, you'll be pleased to know that you can buy the same quality powder in an easy to swallow tablet form as well.
Vitacost Spirulina Superfood Algae Powder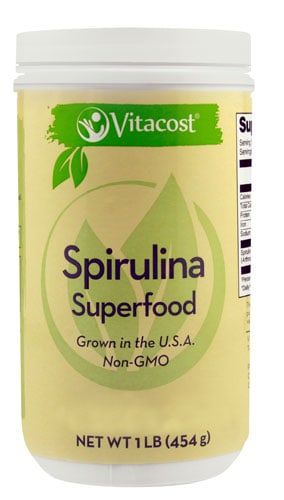 Vitacost is one of the most reputable budget-friendly brands that you can purchase a quality spirulina powder from. Cost is often tied to quality, but you can rest assured that for the price of this powder you will be getting an excellent product.
Vitacost is also a more common brand so they chances of being able to find this spirulina superfood powder in health stores or a local GNC are high. If the price of other powders is stopping you from adding this supplement to your diet, consider this brand.
Details:
100% pure and non-GMO spirulina sources
100% vegetarian and natural
Free of artificial ingredients including colors, preservatives, and flavors
Zero chemical fillers or binders, just pure spirulina
FDA approved dietary supplement
Free of allergens like milk, eggs, nuts, soy, and gluten
The spirulina algae used in the Vitacost Spirulina Superfood is grown in the United States and is non-GMO. It is grown naturally and minimally processed to preserve nutrients. It is 100% vegetarian and has also been processed in factories without exposure to common allergen foods.
Vitacost recommends serving sizes of 1 teaspoon and for users to consume in a half serving at first to prevent an upset stomach. You can have more servings than recommended but it's best to start slow. Users find that this powder mixes fairly well into liquids, but it best used in smoothies or shakes to get it
blended well.
For the price, you won't find a better spirulina powder than Vitacost's product. The price also makes this supplement a good first purchase so you can see if spirulina is what you want before buying a more
expensive brand.
Other users purposely use this product for cooking purposes, saving higher quality powders for drinking. While this powder lacks some of the potency found in other supplements, this can be a benefit for those that have trouble with the taste of stronger spirulina.
Nutrex Pure Hawaiian Spirulina Pacifica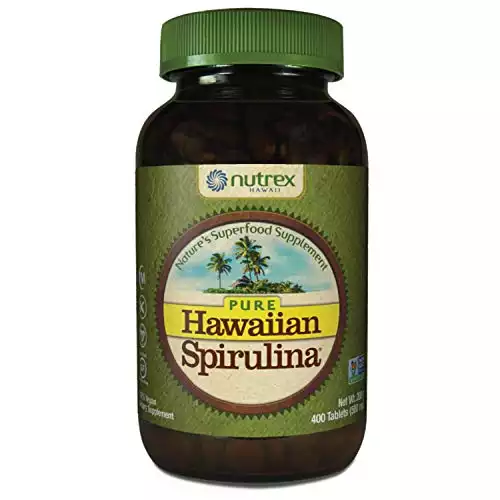 If you want the very best spirulina you can find, you can't go wrong with Nutrex's Spirulina Pacifica. Nutrex Hawaii was, not surprisingly, founded in Hawaii over 25 years ago by Dr. Cysewski. Dr. Cysewski is an expert on microalgae and carotenoids, giving Nutrex's products a huge nutritional advantage over other brands.
In fact, Hawaiian Spirulina Pacifica has the highest nutritional content of another brand on the market thanks to special growing and processing methods.
Details:
100% vegan
GMO-, gluten-, lactose- and soy-free
Grown without pesticides, herbicides or solvents
Certified Kosher
Can be used in drinks, on food and in recipes
When Nutrex claims they have the most nutritious organic Spirulina, they aren't just bragging. This spirulina powder has numerous customer reviews boasting how powerful this powder is. With daily use, you will find that you have more energy, increased endurance and stamina, and improved memory.
Hawaiian Spirulinahas numerous health benefits like improved immune system, better heart and brain health and overall cellular repair.
The reason for Hawaiian Spirulina being so much better than other similar products is how it's processed. All of their spirulina algae is grown on a private farm in Hawaii. It is grown in 100% safe drinking water with 5% added deep ocean water. The addition of deep ocean water gives this spirulina a higher content of important minerals and elements only found in the sea.
Finally, once harvested the spirulina algae is processed using Nutrex Ocean Chill Drying which retains maximum nutrition compared to traditional drying methods.
Nutrex recommends a serving size of 1 teaspoon, which should be taken daily however you prefer.
Why We Love Spirulina
Our Recommendation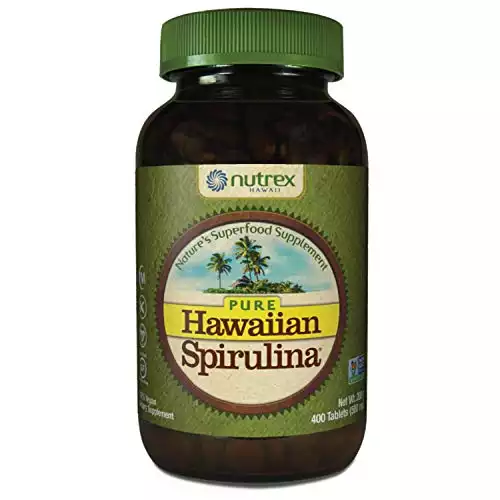 Naturex Pure Hawaiian Spirulina | Amazon
Clinical research shows spirulina boosts immunity by positively impacting antioxidant activity & immune markers in your body's cells.
Buy at Amazon.com
We earn a commission if you click this link and make a purchase at no additional cost to you.
05/01/2023 12:10 am GMT
Spirulina powder is one of the best supplements you can add to your diet. It's a true superfood and is remarkably versatile. Plus, there is solid research to back it up!
Many people mix it with water to drink, although mixing with juice will improve the taste. Others choose to add a serving to their shakes, especially in the morning for breakfast or in a pre- or post-workout protein shake. You can also add these powders to recipes or sprinkle on top of a meal.
Since Spirulina is an algae, the taste can take some getting used to but don't let the sway you from not giving this potent green powder a try.
Recommended Reads: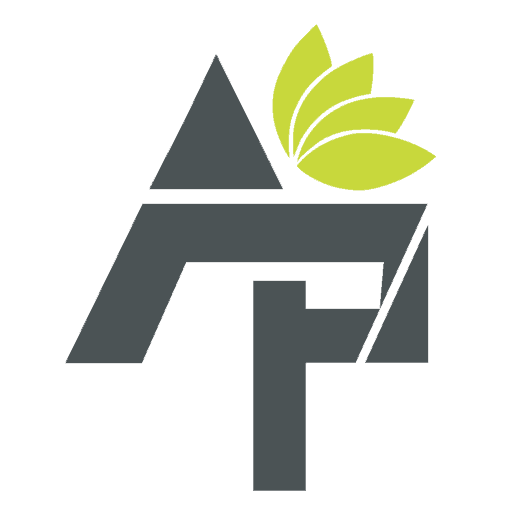 Alt Protein Team is a team of professionals and enthusiasts committed to bringing you the most up-to-date information on alternative protein, health and wellness, workouts, and all things health-related. We've reviewed a lot of products and services so you don't have to guess when you spend your hard-earned money on them. Whether you want to shed some pounds, build lean muscle or bulk, we can help you figure out what you need to do and what you need to have to achieve your goals.