Krill oil provides plenty of health benefits and prevents a lot of diseases. Krill is a tiny crustacean with an appearance that resembles one of the shrimps. Scientists discovered that krill fatty acids offer significantly more advantages than the standard fish oil. For all these reasons, I have decided to list and detail some of the best krill oil dietary supplements on the market.
1. NutriGold Krill Oil Gold
Krills Oil Gold is a supplement manufactured by NutriGold. This company is well-known for its high-quality health supplements. All their products are organic and produced under strict quality regulations. NutriGold contains Omega-3 fatty acids which fight free radicals.
Besides this amazing ingredient, NutriGold also contains other important compounds:
Phospholipids – this ingredient makes krill oil significantly more digestible;
Eicosapentaenoic acid – supports a proper cellular activity and improves cardiovascular function while also lowering body inflammation;
Docosahexaenoic acid – helps build brain tissue, improves your eyesight, boosts immunity, and improves cognitive functions;
Astaxanthin – this is an essential antioxidant that fights your body's free radicals; it supports both skeletal and joint health.
According to specialists, the recommended daily dosage is two capsules of this supplement. In order to facilitate their absorption, you should take them with your breakfast. They are said to improve your overall health, boost immunity, lower the risks of certain cancers and Alzheimer's disease, and increase your focus. You are supposed to start seeing results in just a couple of months of using Krill Oil Gold.
Price: $44.10.
2. Viva Labs Krill Oil
Viva Labs Krill Oil contains high-quality ingredients. This dietary supplement is made from cold-pressed krill oil, sourced from Antarctica waters. It is created and marketed by Viva Labs and contains the following ingredients:
Cold-pressed krill oil – has powerful antioxidant properties which ensure an optimum level of cardiovascular health, thus lowering the risk of heart conditions;
Phospholipids – these compounds occur naturally in our bodies but supplementing them will boost our metabolism;
Astaxanthin – this ingredient will help your organism eliminate free radicals; it has strong anti-inflammatory properties.
Like in the case of NutriGold, Viva krill oil will also work best when you take it in the morning along with your breakfast. This will activate the product's health benefits throughout the entire day. Two capsules per day are more than enough. In just a couple of weeks, you will experience important changes due to this supplement consumption. It is a safe dietary product. The only warning is for those of you who are allergic to shellfish and who should not consume it.
Price: $27.95 (full price – $55.90).
3. Sports Research Pure Antarctic Krill Oil
Sports Research is a US company that has been selling health and nutrition supplements since the 1980s. Despite the fact that there's no actual scientific evidence that shows any of this product's benefits, the manufacturer claims that Pure Antarctic Krill Oil can protect your joints and prevent inflammation.
When it comes to its ingredients, this supplement contains just about the same compounds as any other krill oil product. However, there's something that differentiates these capsules from many other similar soft gels: their formula contains purified water, kosher vegetable glycerin, and kosher gelatin.
Besides these elements, there are also other ingredients that are commonly-met in krill oil supplements: EPA, DHA, Astaxanthin, and Phospholipids. One serving of this product which translates into one soft gel per day provides no less than 1000 mg of krill oil, 10 calories, and one gram of fat.
Three of Sports Research krill oil's main advantages are:
Lowered krill oil smell and no bad aftertaste;
A new advanced formula made from sustainably-sourced krill oil;
100% money-back guarantee – if you're not happy with this product, you will receive a full refund.
Price: $29.95 – $59.99 (depending on the seller and the size of the container).
4. Schiff MegaRed Krill Oil
The krill oil contained by Schiff MegaRed supplements is one of the cleanest natural sources of Omega-3 fatty acids. It is one of the most popular krill oil products on the market, despite the fact that it contains only 350-500 mg of this shellfish compound per capsule. There is evidence that shows Schiff MegaRed alleviates joint pain.
The main ingredients of this product are:
Krill oil;
Docosahexaenoic acid;
Eicosapentaenoic acid;
Omega-3 fatty acids;
Phospholipids.
Additional ingredients:
Glycerin;
Water;
Gelatin;
Sorbitol;
Ethyl vanillin.
It is preferable to take this supplement with meals. Your daily MegaRed dosage should not exceed one soft gel capsule. One Schiff bottle equals a 45-day supply. Although this is a healthy supplement, it is not meant to be used as a medical treatment. As a dietary supplement, however, it is said to improve your general health.
Price: $18.49 (full price – $42.99).
5. 1MD Antarctic Krill Oil Platinum
The 1MD formula is one of a kind. Unlike many other similar products, this one is easily and quickly absorbed by your body. Furthermore, it will start working almost instantly. The Antarctic Krill Oil Platinum fuels your organism with some of the best nutrients out there while also protecting it from potential damages made by free radicals.
Besides krill oil, 1MD krill oil also contains the following ingredients:
Astaxanthin – not only is this compound protecting your body from free radicals but it also prevents the krill oil from oxidation;
Natural lemon – this ingredient's main role is to take away the aftertaste of these soft gel capsules; the manufacturer uses it to coat the capsules.
Like most other krill oil supplements, this one also contains three essential ingredients as well: EPA (eicosapentaenoic acid), Phospholipids, and DHA (docosahexaenoic acid). All these elements work so well when mixed together that they will even prevent or treat heart diseases, depression, body inflammation, and high blood pressure.
Krill Oil Platinum is a natural product that is easily absorbed and digested by your body. Unfortunately, you can only purchase it online.
Price: $58.17.
6. Nature Made Krill Oil
This supplement is produced by Nature Made Nutritional Products. The company's headquarters are located in California. According to the manufacturer, Nature Made Krill Oil can prevent cardiovascular diseases, lower cholesterol levels, promote joint health, improve brain function, and boost your immune system.
This product has no aftertaste or unpleasant odor whatsoever and it is free of artificial colorings. Also, there's no yeast or starch in its formula. As you have probably figured out by now, some of krill oil's main ingredients are Eicosapentaenoic acid, Docosahexaenoic acid, and Astaxanthin. All these fight against free radicals and they are all powerful antioxidants.
Besides these compounds, Nature Made supplements also contain water, gelatin, Tocopherols, Phospholipids, glycerin, and ethyl vanillin. It will be easy for you to swallow these capsules. The recommended dosage is two soft gels per day, taken with the main meal. One serving (two capsules) provides the following nutritional values:
Calories – 5;
Krill oil – 500 mg;
Cholesterol – 15 mg;
Omega-3 fatty acids – 114 mg.
Most consumers are satisfied with the way these supplements work, saying that Nature Made krill oil is a high-quality product and that all the marketing claims seem to be true.
Price: $24.99.
7. Now Neptune Krill Oil
Clinical research has shown that Now Neptune Krill Oil supports joint comfort, maintains a healthy body balance, especially for women, regulates blood lipid levels, and provides many other amazing benefits. Now Foods was first established in 1948 so these products have a long history in the supplement industry. In 2003, the company expanded their activity and Neptune Technologies and BioResources appeared.
What I enjoy most about this particular brand is the way krill oil is collected. Their extraction method is a patented one and it ensures a high purity level of this oil. So, if you want a supplement that works as an immunity booster and it is also good for your overall health, this might be an excellent choice to consider.
Although it is quite pricey, Neptune Krill Oil is created under the close supervision of two reputable companies. Moreover, it is produced in the United States, following strict quality control standards. What most consumers like about this supplement is the fact that it is free of heavy metals, dioxins, mercury, and other potentially harmful contaminants.
Price: $27 – $34 (depending on the seller).
8. Renew Naturals Krill Oil
Renew Naturals Krill Oil has a special formula that enhances one's cardiovascular performance, especially due to its Omega-3 fatty acid content. This supplement is one of the best products of its type on the market. Simply put, if you consume Renew Naturals krill oil on a regular basis, you will benefit from plenty of health advantages such as lowered cholesterol levels, regulated blood pressure, etc.
Two of the most unpleasant krill oil drawbacks are its smell and taste. Luckily, there are no such issues when it comes to Renew Naturals supplement. You will not experience fish oil-related burps or fishy aftertaste. A great advantage is the money-back guarantee that makes your buying decision a lot less stressful.
According to its producer, there are no side effects when consuming this supplement. However, I have found a few negative reviews that state this product doesn't work as well as you might expect. Nevertheless, many users experienced improvements within a couple of days of active consumption.
One serving, of two soft gels per day, provides 9 calories, 220 mg of Omega-3 fatty acids, and a spectacular 1000 mg of krill oil.
Price: $19.95 (full price – $49.95).
9. Jarrow Formulas Krill Oil
This dietary product is a flagship supplement for the Jarrow Formulas company which is located in Los Angeles, California. The organization was founded in 1977 and it has been an important player in the supplement industry ever since. Their krill oil capsules are marketed in plastic bottles. Each container has a one-month supply of soft gels.
One serving is comprised of two capsules per day and contains a huge amount of krill oil (1200 mg), ten calories, 260 mg of Omega-3 fatty acids, and 650 mg of phospholipids. It is a non-GMO product and its krill oil is extracted from the pure waters of the Antarctic Ocean. In fact, the company processes a multi-stage oil extraction which ensures that the oil will maintain its freshness and natural qualities.
Another aspect in which Jarrow Formulas products thrive is their superior sourcing and manufacturing process. They have always created superior dietary supplements that help consumers take control over their general health. The manufacturer thoroughly tests all its products to make sure they meet the strict standards of this specific industry.
Jarrow Formulas Krill Oil targets three major elements of an individual's health:
Brain nutrition – due to its ultra-potent marine phospholipids;
Lipid management – this product promotes healthy blood lipids;
Metabolic health – improves your liver's ability to properly react to dietary challenges.
Price: $16.98 (full price – $33.95).
10. NutraBlast Krill Oil
NutraBlast Krill Oil offers high levels of DHA, EPA, and Omega-3 fatty acids which are all essential for your health and wellbeing. Due to its phospholipids content, this supplement has high absorption rates and provides serious health benefits such as lowering cholesterol levels, regulating blood pressure, boosting your metabolic rate, and improving cognitive functions.
NutraBlast is a great natural alternative to all those chemical and synthetic dietary supplements out there. Its increased antioxidant properties are known to combat free radicals' oxidant effects as well as fight other degenerative diseases. This product is safe because it is designed and created in a facility approved by the FDA. Moreover, if you're not satisfied with its results, you can always return it within a 30-day period from the purchase and receive all your money back.
I'm talking about premium-quality soft gels, produced in the United States, that support joint function and prevent high blood pressure. Moreover, with the help of NutraBlast capsules, your liver will function better, your eyesight will improve, and your brain activity will be boosted.
Price: $15.99.
Let's Recap
If you want to have a healthy and strong organism, you should definitely consider including krill oil supplements in your daily diet. You can easily offer your body the boost it truly deserves by trying any of the products mentioned above.
Recommended Reads: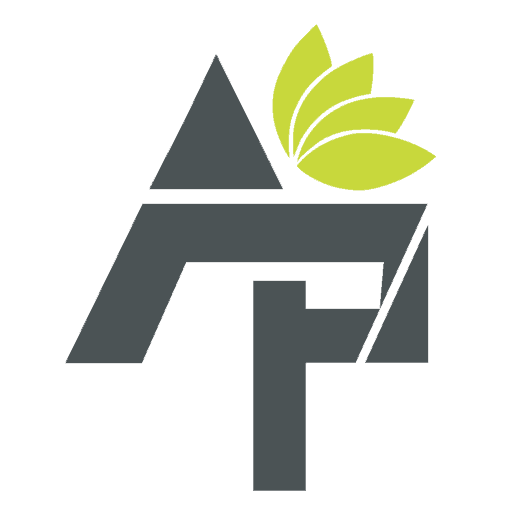 Alt Protein Team is a team of professionals and enthusiasts committed to bringing you the most up-to-date information on alternative protein, health and wellness, workouts, and all things health-related. We've reviewed a lot of products and services so you don't have to guess when you spend your hard-earned money on them. Whether you want to shed some pounds, build lean muscle or bulk, we can help you figure out what you need to do and what you need to have to achieve your goals.