Conjugated linoleic acid (CLA) is a natural mixture of different types of linoleic acid, which is found mostly in dairy products and meat. In recent years it has been turned into a popular weight management nutritional supplement.
Conjugated linoleic acid is a slightly different form of linoleic acid, which is a very important omega-6 fatty acid for optimal health. Omega-6 fatty acids are derived from the foods we eat, mainly meat and dairy products. The human body cannot produce CLA so that's why it's important that we eat a well-rounded diet. Research studies have shown CLA to be a potent antioxidant, anti-carcinogen, and anti-catabolite.
CLA benefits include increased metabolic rate, enhanced muscle growth, lower cholesterol and triglycerides, and enhanced immune system among many other health benefits. It is most commonly marketed for weight loss due to its ability to promote increased metabolic function and reduce body fat.
Naturewise CLA 1250 is a popular weight loss product sold by NatureWise. NatureWise is a natural supplement company based in Ashland, Oregon that is committed to helping people live longer and healthier lives. NatureWise cares about both your health and the health of the environment.
All their products are packaged with products containing recycled materials and created with renewable energy. NatureWise is also known for its helpful and responsive customer service, which is a rare find in today's society.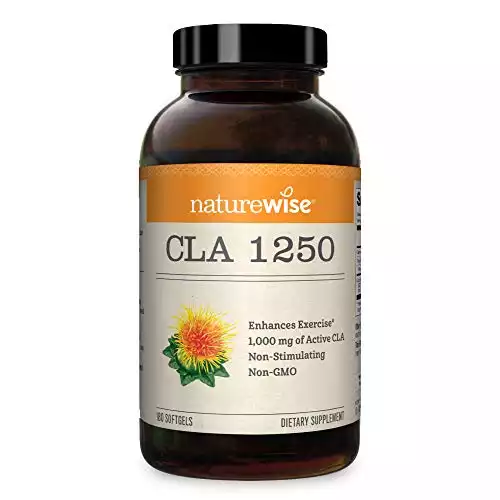 About NatureWise CLA 1250
NatureWise CLA 1250 is a weight loss supplement designed to help you lose weight together with a balanced diet and regular exercise. Most CLA products come from dairy and meat products, but NatureWise uses safflower oil. Each NatureWise CLA 1250 1000 mg softgel pill contains 80% CLA from 100% non-GMO safflower oil.
NatureWise CLA 1250 uses no artificial ingredients, is 100% non-GMO and gluten-free. All NatureWise products are manufactured in GMP facilities within the United States. NatureWise does not promote CLA 1250 as a magic pill. The company understands and promotes using its products with a balanced diet and regular exercise routine and not as a magic pill.
If you ever have any questions about the product or company, their customer service is always available to answer your questions. And, they actually encourage it.
The Quick Facts
| | |
| --- | --- |
| Ingredients: | Safflower oil, gelatin, glycerin, water, carob |
| CLA Source: | Non-GMO safflower oil |
| Recommended Servings: | One softgel three times a day with meals |
| Manufactured: | GMP Facilities in the USA |
| Cost Per Serving: | $0.12 |
| Average Cost Per Container: | $21.99 (180 count) |
The Review
The NatureWise CLA 1250 supplements are high-quality CLA supplements designed to help aid in weight loss. Our reviewers found it hard to review the effectiveness of the product because the pills were consumed in addition to a healthy balanced diet and regular exercise program.
It's one of those eggs before the chicken question. Did the pill really increase our weight loss or is it our diet and exercise program? We know by now that there is no magic bullet, but let's review to see if this product can at least give us an edge.
Our reviewers are big fans of NatureWise. NatureWise is an Oregon-based nutritional company dedicated to producing high-quality nutritional supplements in environmentally friendly packaging. Their manufacturing facilities are all GMP-certified, meaning they are committed to producing high-quality products in a standardized and clean facility.
The CLA is sourced from 100% non-GMO safflower oil making the product safe for vegetarians as most CLA is sourced from animal sources. The product only contains safflower oil and four ingredients make up the softgel capsule. No artificial ingredients or fillers.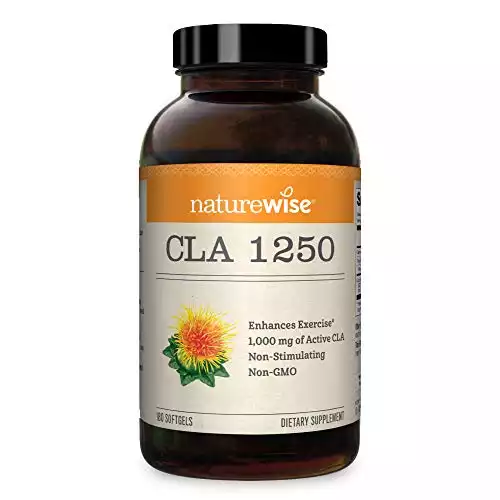 Our reviewers did not report much weight loss, as they are all healthy and regular exercisers eating a well-balanced diet of mostly fresh vegetables, protein, and healthy fats. However, we have heard from other reviewers who are just starting their weight loss journeys that the CLA 1250 helps with weight loss. Many have lost between 5 and 10 pounds by taking the supplement while eating a healthy diet and exercising.
The pills are non-stimulating, so you don't have to worry about the caffeine jitters that happen with other weight loss supplements. Everything is natural. NatureWise also conducts third party testing to verify its purity and potency of all its supplements.
While we believe that NatureWise is one of the better nutritional supplement companies, NatureWise does not back any of its claim with any scientific studies. One of the first things our reviewers look for in a new nutritional supplement product is any clinical peer-reviewed research conducted on the product or, at least, its key ingredient. Clinical trials can also be supportive evidence as far as dietary supplements go.
While there has been some research on CLA has a weight management supplement, no research has specifically been conducted on NatureWise CLA 1250. We can't guarentee that using this will result in any fat loss, but it's worth a look into.
Just like any weight loss product, NatureWise CLA 1250 can have some serious side effects if you're not careful. You should always consult with your healthcare provider before taking anything new. Some people have reported cases of diarrhea, bloating, and fatigue.
Although it appears to be rare, it can occur. Additionally, diabetics should avoid taking any CLA supplements. CLA can cause the liver to become more fatty leading to insulin resistance. Some forms of CLA can lead to hyperglycemia so avoid all CLA supplements if you are diabetic.
NatureWise CLA 1250 is a very budget-friendly weight loss product. An 180-count bottle costs $21.99 online or about $0.12 per serving. Check out the latest discounts and prices. NatureWise recommends taking one pill three times a day with a meal.
You can take up to three pills at a time, but it's not recommended for most people. If you are taking the standard serving per day, your daily cost is only $0.36 per day. Compared to other weight loss products, NatureWise CLA 1250 is a great deal.
Pros of NatureWise CLA 1250
Budget-Friendly at $0.12 per serving
Vegetarian
Works for some people
Excellent customer service
Made in the USA at GMP-certified facilities
Third-party tested
Excellent customer service
Cons of NatureWise CLA 1250
Does not seem to work for most people who already consume a healthy diet and exercise regularly
Not for diabetics
Does have some unpleasant side effects
No clinical studies conducted with NatureWise CLA 1250
The Final Verdict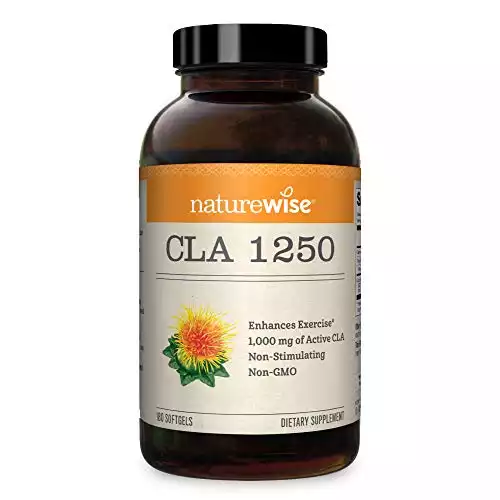 We're on the fence about this product. Our reviewers did not notice any weight loss from using the product with their healthy balanced diets and regular exercise programs. However, we have read and heard reports from people who are just starting their weight loss journey who have had good results with weight loss.
CLA supplements do have serious side effects, like diarrhea and fatigue. If you are diabetic, then you need to avoid all CLA supplements. Just like any nutritional product you should consult with a healthcare professional before consuming it.
NatureWise is a quality company that we like so compared to other similar products; we recommend NatureWise CLA 1250 over other brands. It's budget-friendly at $0.12 per serving so even if you don't find it working for you, at least it didn't break the bank.
Recommended Reads:
Disclaimer
Last updated: December 16, 2019
The information contained on www.altprotein.com website (the "Service") is for general information purposes only.
Alt Protein assumes no responsibility for errors or omissions in the contents on the Service.
In no event shall Alt Protein be liable for any special, direct, indirect, consequential, or incidental damages or any damages whatsoever, whether in an action of contract, negligence or other arising out of or in connection with the use of the Service or the contents of the Service. Alt Protein reserves the right to make additions, deletions, or modification to the contents on the Service at any time without prior notice.
Alt Protein does not warrant that the Service is free of viruses or other harmful components.
Fitness disclaimer
The Service offers health, fitness and nutritional information and is designed for educational purposes only. You should not rely on this information as a substitute for, nor does it replace, professional medical advice, diagnosis, or treatment. If you have any concerns or questions about your health, you should always consult with a physician or other health-care professional.
Do not disregard, avoid or delay obtaining medical or health-related advice from your health-care professional because of something you may have read on the Service. The use of any information provided on the Service is solely at your own risk.
You can also review our Editorial Integrity Policy.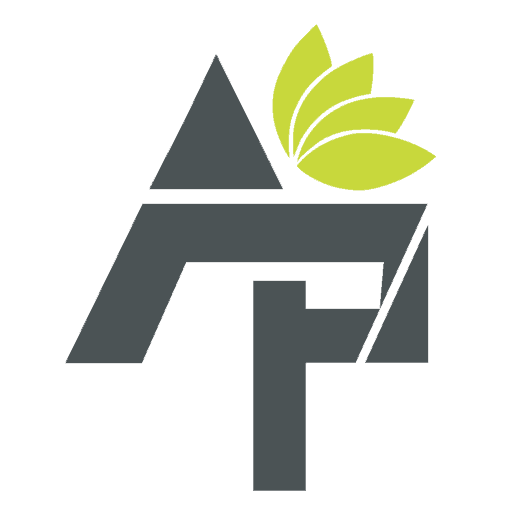 Alt Protein Team is a team of professionals and enthusiasts committed to bringing you the most up-to-date information on alternative protein, health and wellness, workouts, and all things health-related. We've reviewed a lot of products and services so you don't have to guess when you spend your hard-earned money on them. Whether you want to shed some pounds, build lean muscle or bulk, we can help you figure out what you need to do and what you need to have to achieve your goals.