When it comes to weight loss, fat burning isn't the only way to go. In fact, if you're serious about dropping pounds (not water weight, but serious body fat), the best way to do is to increase your lean muscle mass.
"Lean muscle mass" is the term to describe your weight without all your body fat. For example:
You weigh 200 pounds, with a body fat percentage of 25%. Your lean body mass (200 minus 25%, or 50 pounds) would be 150 pounds.
Weighing more isn't always bad. Someone who weighs 200 pounds and has 10% body fat is far healthier than someone who weighs the same amount but has a 30% body fat. A higher lean muscle mass is always better, as it means that you have developed serious muscle.
So what supplements should you take to develop lean muscle? Which supplements will pack on the pounds of muscle without adding to your current fat weight? Better yet, which supplements will pack on the muscle while ELIMINATING your current body fat?
The three best supplements for lean muscle are:
Creatine — Creatine helps the human body to increase lean muscle mass, as it increases the volume of the cells that make up our muscles. There are a lot of other benefits of creatine (see below), but suffice it to say, it's one of the most important supplements for lean muscle!
Whey protein — Whey protein helps to speed up muscle repair, enabling the body to recover from workouts more quickly. It also helps to boost our metabolism and gives your body everything it needs to expand our muscle fibers.
BCAAs — Branch chain amino acids stimulate the synthesis of protein in the body, regulating our body's ability to metabolize and use amino acids to produce new muscle tissue. They are also needed for post-workout recovery.
If you're serious about packing on lean muscle, these are the three best supplements for lean muscle. However, if you are allergic to or have stomach sensitivities to whey/creatine, there are still ways to get lean muscle. You can check out my list of the best vegan (plant based) supplements here.
Creatine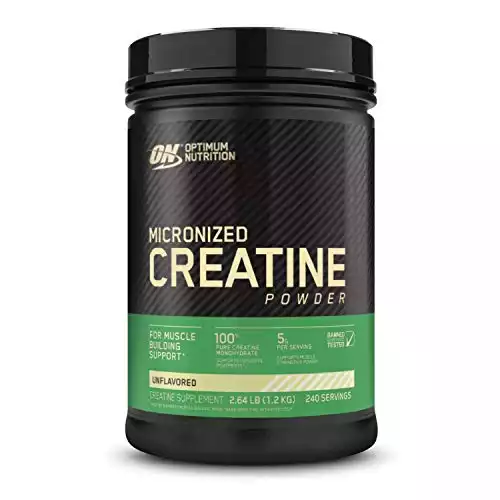 Creatine is a substance that is naturally produced by your body, and it's found in the cells of your muscle. It is a metabolite that the body needs for the production and regulation of energy. Taking a creatine supplement can do wonders for your fitness:
It can help to increase the production of lean muscle tissue
It increases the volume of your muscle cells
It increases the amount of glycogen (energy) that can be stored in your muscles
It speeds up your recovery after an intense workout
It boosts high intensity performance
Basically, if your goal is to pack on the pounds of muscle (either building muscle mass or lean muscle), you want to add more creatine to your life!
The best thing about creatine supplementation is that it's easy on your body. Seeing as the human body naturally produces creatine, you can stop taking creatine and you won't suffer from deficiencies (not the case with other supplements). Creatine is amazing for building muscle, and with just 5 to 10 grams per day, you can see serious results!
For those looking for a quality creatine supplement, a top-rated option is:
Optimum Nutrition Creatine Powder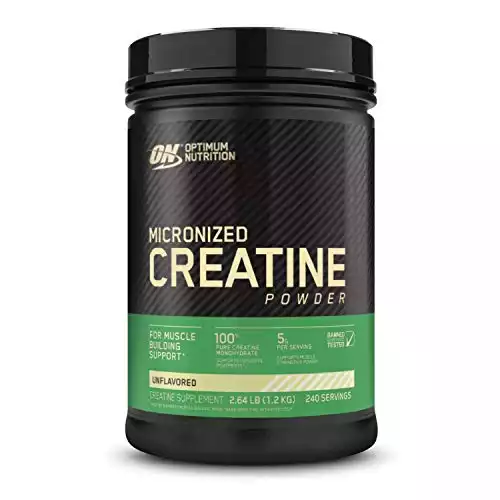 Optimum Nutrition Micronized Creatine Powder | Amazon
This is a leading international cheese and nutritional ingredients group. ON owns and operates two premium sports nutrition brands, Optimum Nutrition and American Body Building (A.B.B.). Together, these brands provide active adults around the world with a comprehensive line of powdered, bar, tablet, capsule and ready to drink products.
Buy at Amazon.com
We earn a commission if you click this link and make a purchase at no additional cost to you.
04/30/2023 11:05 am GMT
This creatine powder comes in a 1.2 kilogram container, and provides a hefty dose of high quality creatine. The powder is micronized in order to mix more easily, and it blends wonderfully with milk, water, and other liquids.
It contains no fillers or additives, and no other ingredients to reduce the efficiency of the creatine. It's flavorless, so it won't drown out the flavors of your protein shakes. Best of all, it's an inexpensive option!
Price: Find it here…
Whey Protein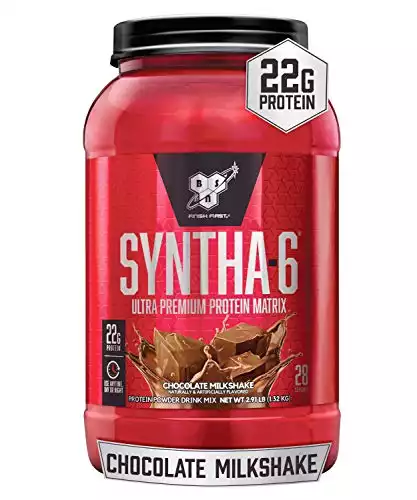 What does whey protein do for you? Simple: it provides the amino acids your body needs to make repairs to your muscles after a workout.
When you work out, you damage your muscles (don't worry, it's a good thing!). Your body has to repair the tiny tears in the muscle tissue, so it expands the muscle tissue to increase energy storage and strength in order to prevent future damage. This is why you can lift more and more weight over time.
But in order to make those repairs, your body needs amino acids. Whey protein delivers all nine of the amino acids needed by your body, speeding up the repair process and ensuring that you get what you need for larger, stronger muscles.
Whey protein can also:
Suppress your appetite (a huge bonus if you're trying to lose weight)
Speed up your metabolism
Provide a boost of calories (meaning energy)
Keep you going for hours
When is the best time to take whey protein? You can take 20 to 30 grams of the stuff 30 to 60 minutes before OR after your workout. Taking it before your workout will give you energy and boost your ATP energy (the only sort of energy your muscles can use). Taking it after your workout will help you to recover from the workout more quickly.
If you want a high quality whey protein supplement, try:
BSN SYNTHA-6 Protein Powder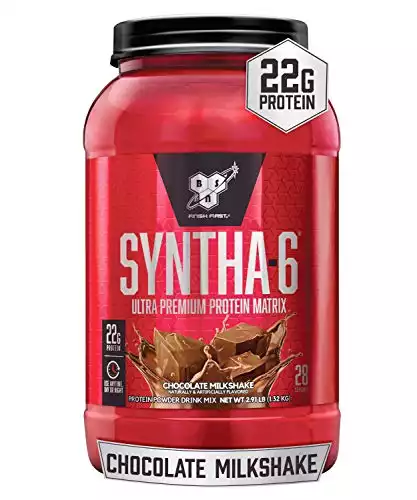 It may not contain as much protein per serving as other brands, but this BSN protein powder is an affordable option to consider–almost $2 cheaper per pound than other brands!
You get 22 grams of protein, 5 grams of fiber, and 10 grams of amino acids in each serving, and the chocolate-flavored protein powder is delicious and easy to mix with just about anything. Definitely a good option to consider.
Price: Find it here…
BCAAs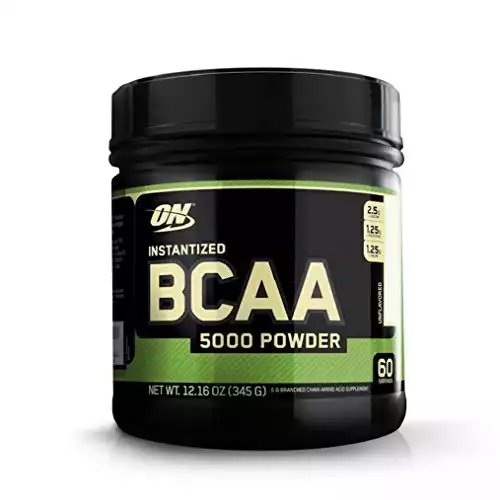 Branch chain amino acids are the three most important amino acids: leucine, isoleucine, and valine. These three amino acids make up 66% of your muscle tissue, so you can see why it's so important that you get a concentrated dose of them, specifically!
Your body needs BCAAs in order to recover from a workout, which is what makes BCAAs so important for lean muscle mass growth. Your body only expands your muscle fibers AFTER they have been damaged, and that's when it needs the most BCAAs to grow.
BCAAs also:
Deliver nutrients straight to the muscle tissue, speeding up repair and energy restoration
Reduce post-workout fatigue
Reduce post-workout pain
Improves metabolic recovery after your workout
Provides energy during your workout
Improves endurance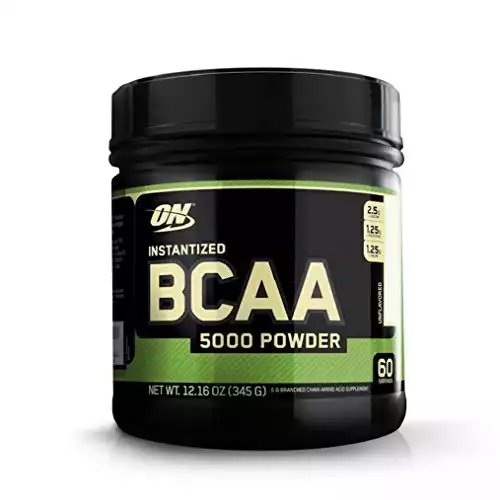 Basically, if you're a serious lifter trying to build lean muscle mass, you NEED BCAAs in your diet!
When's the best time to take BCAAs? Many experts recommend that you have a small serving (3 to 5 grams) right after waking up in the morning, and another serving both before and after your workout. Talk about a great way to get all the amino acids your body needs!
If you're looking for a high quality BCAA supplement, try:
Optimum Nutrition BCAA
This container comes with 400 capsules, each of which will deliver 1 gram of BCAAs easily and quickly.
It contains twice as much leucine as isoleucine and valine, packing an amino acid punch that will speed up muscle repair and recovery. You'll find that taking this supplement will help to kickstart your metabolism and protein synthesis, giving you the amino acids needed to build new muscle tissue.
Price: Find it here…
For those who are trying to build lean muscle mass, these are the top 3 supplements you should take every day.
Recommended Reads: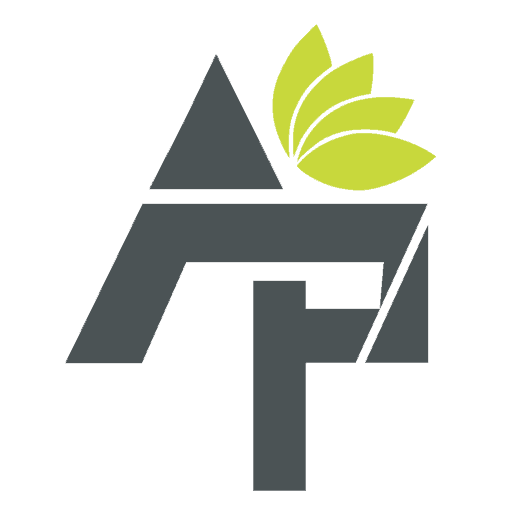 Alt Protein Team is a team of professionals and enthusiasts committed to bringing you the most up-to-date information on alternative protein, health and wellness, workouts, and all things health-related. We've reviewed a lot of products and services so you don't have to guess when you spend your hard-earned money on them. Whether you want to shed some pounds, build lean muscle or bulk, we can help you figure out what you need to do and what you need to have to achieve your goals.