Both Shakeology and Soylent are well-known brands when it comes to effective and good-quality meal replacement products. In today's comparative review, we will reveal which one of these two products is the most effective one. You will discover their ingredients profiles, pros, cons, prices, benefits, and more.
Nutritional Facts & Price/Serving
Shakeology vs. Soylent – What Are They?
What Is Shakeology?
This is a popular and effective meal replacement shake. It aims to help you lose weight while staying healthy. Moreover, it promotes muscle growth and a well-balanced digestive system. The manufacturer sells two types of shakes: regular and vegan.
These beverages come in several different flavors and they are easy to prepare. Shakeology powder contains excellent ingredients such as whey protein isolate, sprouted brown rice protein, maca root, and others.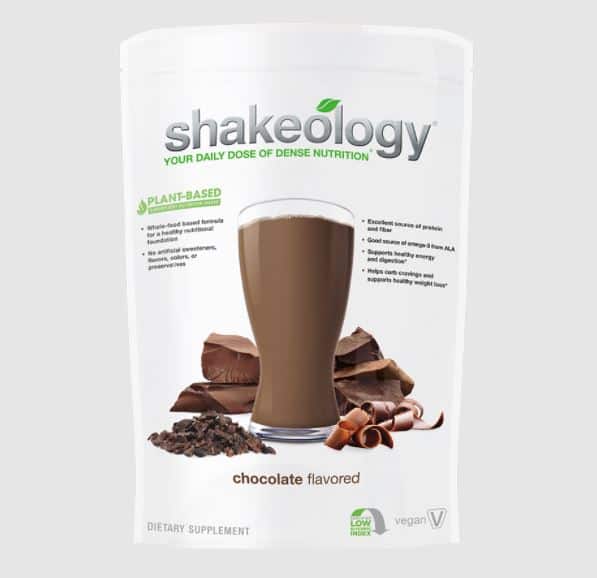 What Is Soylent?
Unlike Shakeology, Soylent is a ready-to-drink meal replacement shake. It doesn't require any preparation whatsoever. Still, the company also sells a powdered version for those of you who like to prepare their own protein beverages.
A bottle of Soylent shake that measures 14 ounces will provide you more than 20% of your body's daily nutritional needs. As you might have guessed from its name, this shake contains soy protein isolate along with other healthy ingredients like minerals and vitamins.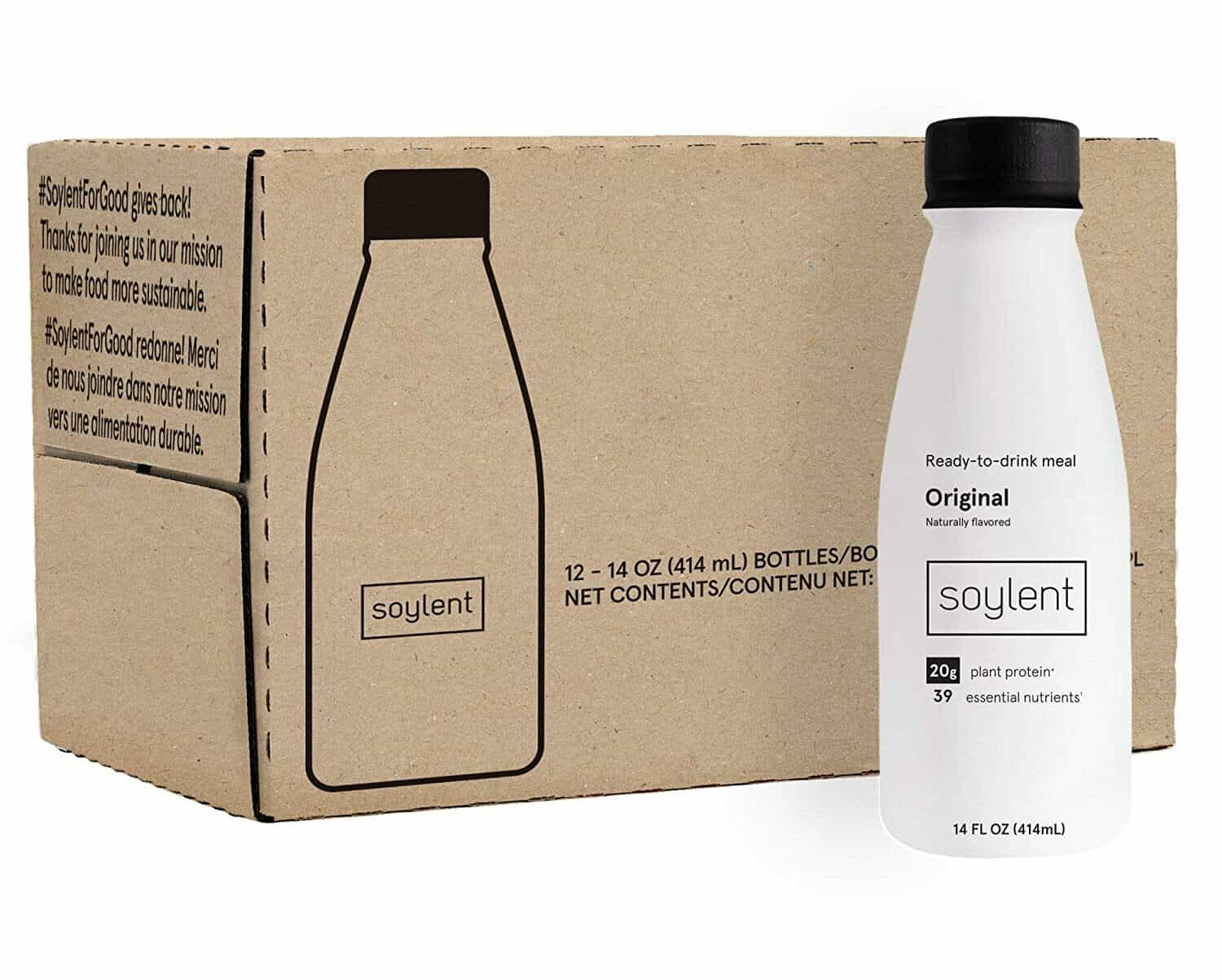 How Do These Meal Replacements Work?
How Does Shakeology Work?
Shakeology must be consumed on a daily basis as a snack in between meals. That is if you want to lose weight because Shakeology can also help you gain weight. If your goal is gaining weight, then you should drink this shake right after each meal to increase the total calorie intake.
The cleverly done mix of protein, fiber, and healthy fats has the sole purpose of keeping you full and healthy and helping you lose weight in a balanced manner. Consuming this shake as a snack between meals will make you less tempted to eat other snacks and foods excessively.
Most people seem to think that this shake contains a well-rounded amino acid profile although the information provided on the label is not very clear about that aspect. The company claims that this beverage is an effective and powerful fuel for the body that keeps it running properly.
How Does Soylent Work?
Both the powdered version and the ready-to-drink Soylent shakes will help you lose weight. They work as an effective short-term solution but might not be a proper method to consider in the long run. The weight loss properties are related to the fact that this drink is a calorie-restricted meal replacement. Usually, it is recommended to replace one or two meals with these shakes.
However, losing weight and maintaining a slim figure requires more than just a couple of liquid meals. You must be perseverant and stick to a low-calorie and well-balanced meal plan. These drinks provide the necessary nutrition your organism needs without increasing the calorie intake.
Shakeology vs. Soylent – Ingredient Profile
Shakeology Ingredients
Shakeology meal replacement shake contains plenty of healthy ingredients. They are grouped in a few categories depending on their nutritional value and nutrient group:
Protein and amino acids: whey protein, amaranth, Goji berry, Camu-Camu, sprouted quinoa, and Sacha Inchi.
Phytonutrients (green superfoods): blue-green algae, grape seed extract, barley grass, chia seeds, spirulina, wheatgrass, spinach, chlorella, and others.
Prebiotics: yacon root and pea fiber.
Antioxidants (red superfoods): acerola cherry, Camu-Camu, Maca root, Acai berry, pomegranate, and others.
Adaptogens: holy basil leaf, Suma root, Reishi mushroom, etc.
Digestive enzymes: cellulose, lipase, protease, lactase, papain from papaya, bromelain from pineapple, amylase, etc.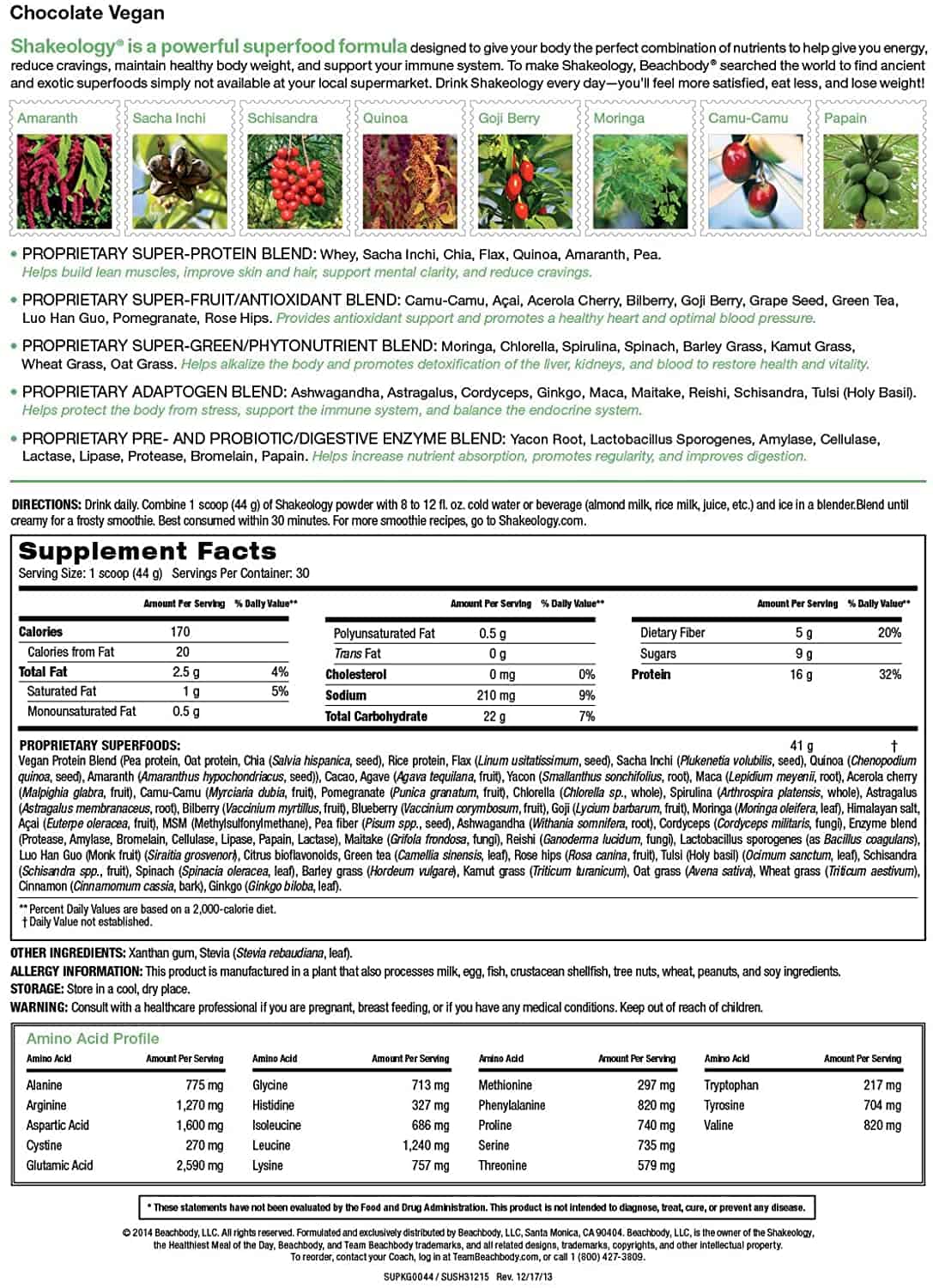 Soylent Ingredients
Soylent shakes are vegan products and they don't contain potentially allergenic ingredients like lactose and nuts. However, their main ingredient is soy protein isolate so if you are allergic to soy you should avoid consuming this supplement.
All Soylent ingredients provide essential nutrition:
Soy protein isolate: gives this supplement a smooth texture and consistency and provides a well-rounded amino acid profile;
Isomaltulose: this is a slow-metabolizing disaccharide which is sourced from beets. It provides a high level of sustained energy without making you experience the nasty spikes of refined sugar consumption;
Sunflower oil: This ingredient represents an excellent source of monounsaturated fats. It doesn't contain any trans fat;
Vitamins and minerals: calcium, iron, potassium, zinc, vitamins A, K, B, C, magnesium, etc.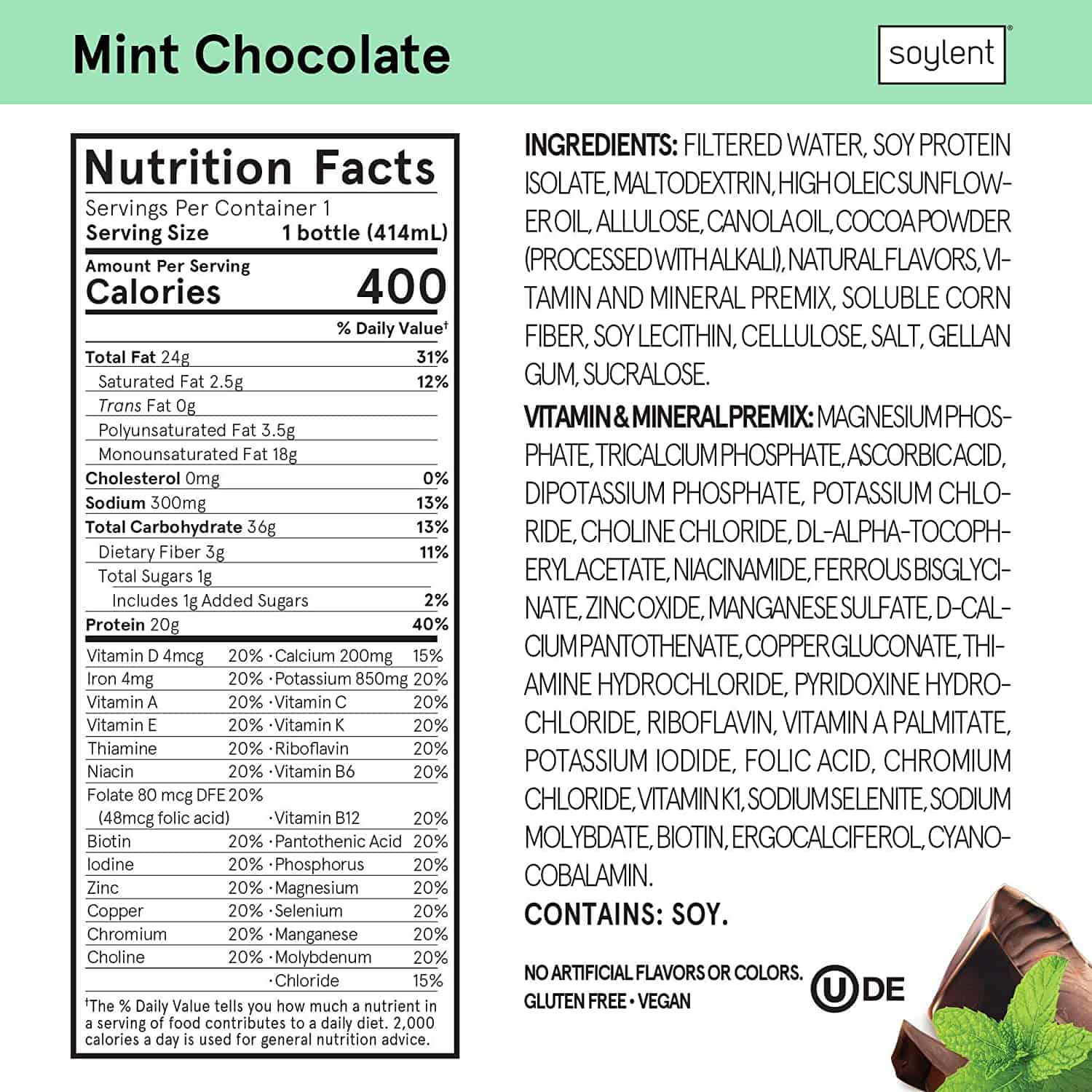 Taste, Flavors, and Mixability
Shakeology
Shakeology might be a premium meal replacement product but, according to reviewers, its taste is equally important in the eyes of its consumers. Most clients state they are satisfied with this product's taste. Unlike other similar supplements, Shakeology it is enjoyable to consume. This is why many compare these shakes with delicious treats or desserts.
Shakeology's taste is flavorful, rich, and filling. Another advantage of this beverage is its wide range of available flavors. It comes in no less than seven different varieties: chocolate, vegan chocolate, vanilla, strawberry, tropical strawberry (for the vegan alternative), café latte, and Greenberry.
Of all these flavors, the least appreciated one is the Greenberry while both chocolate and vanilla options are the most popular ones.
Shakeology is easy to prepare. All you have to do is combine a scoop of this powder with a glass full of cold water. Add a couple of ice cubes for a more refreshing effect. If you want to achieve a better tasting shake, you can mix the powder with milk and add some extra ingredients such as nuts, veggies, and fruits.
Soylent
Soylent's taste is quite controversial. Some say it has a pleasant and enjoyable flavor while others seem to disagree, saying this supplement's taste takes a while to get used to. There are three available flavors you can choose from: original, cocoa, and nectar.
If you decide to purchase the ready-to-drink Soylent shake, there will be no preparation required. Just remove the bottle's cap and enjoy this energizing drink. On the other hand, if you buy the powdered version, you must mix it with water in order to obtain an easy and quick nutritional drink.
How Much Do These Meal Replacements Cost?
Shakeology
The minimum order is a month-long supply of 30 servings which costs $129.95. Many people find this price a bit high but they agree that it is worth it because this is a premium supplement. So, one serving of Shakeology is around $4.33. Considering the remarkable effects and benefits that this shake has on your body, the price doesn't seem that exorbitant after all. Also, it is less expensive than a regular and less healthy breakfast.
You can purchase this product from the official website of its manufacturing company, Beachbody. If you subscribe and become a Beachbody member, you will receive some great deals and discounts on specific packages.
Something that has raised our concern is the fact that this supplement uses an MLM distribution system through which the company has created an army of brand ambassadors such as coaches and promoters to market and sell this product. It is only obvious that this aspect is quite fishy and makes us wonder whether we should trust this brand or not. In some people's opinion, this is nothing else than well-organized network marketing.
Soylent
A package of 12 Soylent bottles costs around $33. One bottle represents one serving and it contains approximately 400 calories. So, you will pay around $2.75 for one Soylent portion. Furthermore, if you want to save some money, you can replace one single meal per day with Soylent which means that a box of 12 bottles will become a 12-day supply.
If you buy this product from Soylent's official website and choose to subscribe, you will receive a 5% discount on your purchase. Let's say you want to buy 12 bottles of Soylent Cacao flavor. Subscribers will pay $37.05 instead of $39.
You can also find this product on Amazon:
A pack of 12 Soylent meal replacement bottles: $37.05 (For the latest prices and discounts, check here);
A pouch of Soylent meal replacement powder (3 meals): $17.50 (For the latest prices and discounts, check here).
Shakeology vs. Soylent – Benefits, Effectiveness, and Concerns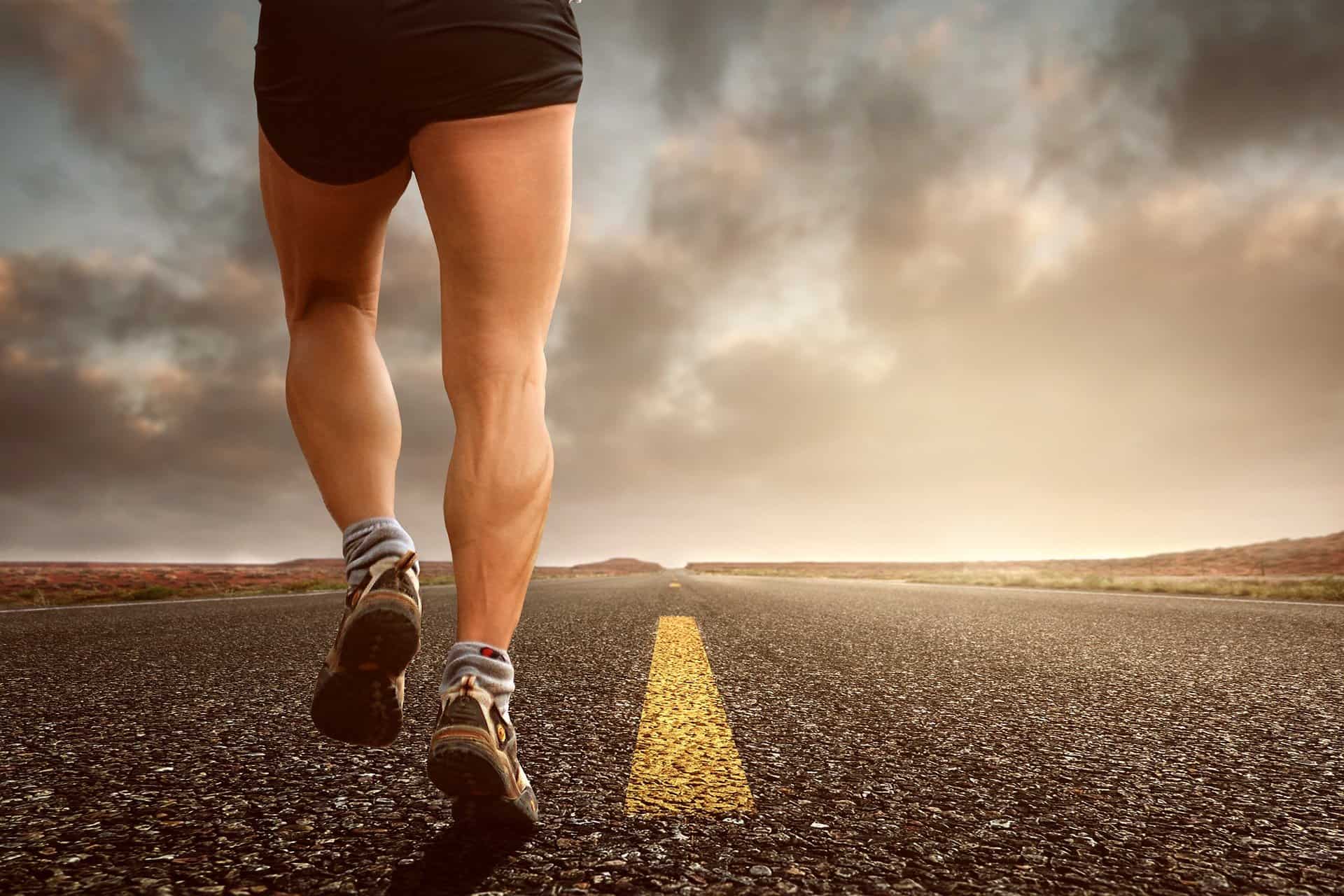 Shakeology
Shakeology meal replacement supplement is highly effective and it has received an enormous number of positive reviews. Due to its high-quality ingredients, this shake provides a lot of health benefits:
Supports your body in the process of building lean muscle mass;
Speeds up the recovery process of your muscles and helps heal wounds;
Promotes a proper brain function as well as mental clarity;
Improves your mood;
You will achieve better-looking skin and hair;
Lowers cravings and keeps your stomach full for hours at a time.
Although many people find this product effective, there are some consumers that think Shakeology is not really the answer when it comes to the best weight-loss supplement. Besides its high-leveled price, this protein powder is promoted through a pushy marketing strategy. Basically, the company claims this product provides more value than it really does.
Soylent
Soylent manufacturing company claims this product is effective, contains natural and healthy ingredients, and supports both weight loss and a better digestive system. The supplement remains controversial, though, because some users say it is good while others claim this shake might not provide everything the body needs in order to stay healthy.
As a short-term weight-loss solution, Soylent is a pretty good choice for most people. For just a few bucks a bottle, you will get a nutritionally balanced liquid meal. Unlike its competitors, Soylent offers plenty of nutritional value even though that means they had to compromise flavor. Some of this beverage benefits are:
It is convenient and easy to prepare (or no preparation required if you choose the ready-to-drink version);
Helps you lose weight;
Boosts energy.
However, there are certain drawbacks related to Soylent consumption. For example, one study has shown that a great amount of soy content might be linked to a decrease in testosterone level which is not good for men. So, if you are determined to consume Soylent shakes, you should make sure to keep the daily dosage at around 20-25 grams of soy protein.
This is why it is very important to carefully read the label and see how much of each ingredient a product contains. Simply put, specialists recommend healthy men to drink only two Soylent servings a day.
Another thing that might represent an issue for some of you is that Soylent contains maltodextrin which is said to modify your gut bacteria composition. Furthermore, it appears that this chemical element increases the number of your bad gut bacteria. So, if you suffer from digestive conditions, you should be careful when consuming this supplement.
Pros and Cons of These Two Meal Replacements
Shakeology
Pros
It is an effective and high-quality meal replacement shake;
It is available in a wide range of delicious flavors;
Most consumers are more than happy with its taste and consistency;
It is easy to prepare and very convenient;
Helps you lose weight and improves the function of your digestive system;
Contains high-quality ingredients;
It is available in both regular and vegan varieties.
Cons
It is pretty expensive compared to other similar products;
A few consumers have complained about the taste of the Greenberry flavor;
According to some reviewers, certain ingredients like pea protein are totally unnecessary.
Soylent
Pros
It is a convenient and simple solution that helps you stay fit and healthy;
It is a sustainable and eco-friendly meal replacement;
You can opt for the ready-to-drink option if you don't want to waste a few minutes to prepare the powdered variety;
It supports weight loss and a healthier digestive system.
Cons
Some consumers said this product has pretty bad taste;
It might make you confused regarding the relation between real food and lab-made products;
Soylent is missing variety which is very important for your health;
You will not find certain useful information on the label such as whether this product is organic and gluten-free or not.
Potential Side Effects
Shakeology
Most people who are completely healthy will not experience any side effects when consuming Shakeology shakes. Still, some consumers claimed they had mild issues like bloating, gas, fatigue, and diarrhea. This happens because of the fiber content boost.
Also, because this is a low-calorie eating plan, it is only natural to feel a sensation of hunger once in a while. Some days might be worse than others and you might have a low level of energy or even headaches. Be patient and give your body time to adjust to this diet.
If you suffer from any condition or you have specific concerns, we recommend you to speak with your doctor before following this weight-loss program.
Soylent
A few people have reported mild side effects like flatulence and stomachaches. But these symptoms might be a sign of the way your body is adjusting to your new diet and overall lifestyle.
These shakes are usually safe and well-tolerated. The only major concern would be the soy protein content which is harmful to people who are allergic to this ingredient. Some bloating and gas are to expect when you first start to consume this drink.
One interesting fact mentioned by a few reviewers is that they have experienced a slower bowel movement after drinking these shakes. However, these are isolated cases and there is no evidence that Soylent beverages might interfere with your digestive system or gut health.
Let's Recap
So, now you know a lot about Shakeology and Soylent meal replacement shakes. They are both effective although we can definitely state that Shakeology seems to be better in terms of effectiveness, quality of ingredients, and other aspects such as flavor variety. Still, if you're looking for a short-term solution that will help you save a few bucks, then Soylent is the right choice for your needs.
Recommended Reads: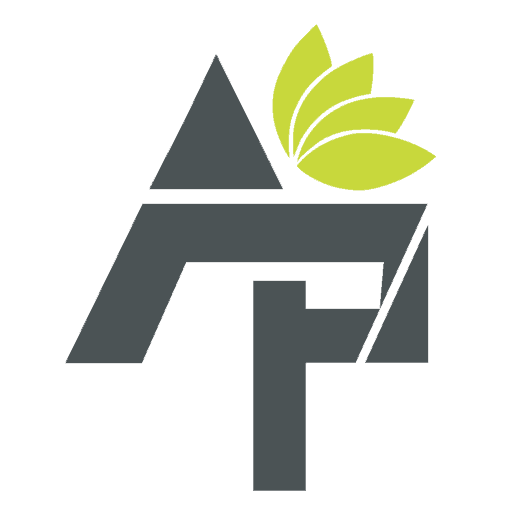 Alt Protein Team is a team of professionals and enthusiasts committed to bringing you the most up-to-date information on alternative protein, health and wellness, workouts, and all things health-related. We've reviewed a lot of products and services so you don't have to guess when you spend your hard-earned money on them. Whether you want to shed some pounds, build lean muscle or bulk, we can help you figure out what you need to do and what you need to have to achieve your goals.