In the recent years colon cleanses have become all the rage. Natural colon cleansing dates back to the ancient Greek civilization. In the 1920s and 1930s colon cleanses became popular again in the United States, but quickly fell out of favor.
While the jury is still out of whether colon cleansing is good for you, some people swear by it.
Little research has been done on colon cleanses so it is important to make an educated decision on whether colon cleansing is something you want to try.
There are two main forms of colon cleansing methods. The first involves seeing a practitioner to have a colon irrigation that is rather expensive. The second more budget-friendly method is through using over-the-counter products.
Colon cleansing products are either used orally or rectally. The idea of colon cleansing is that the product will have the colon expel its contents. Products include enemas, laxatives, herbal teas, enzymes, and Magnesium.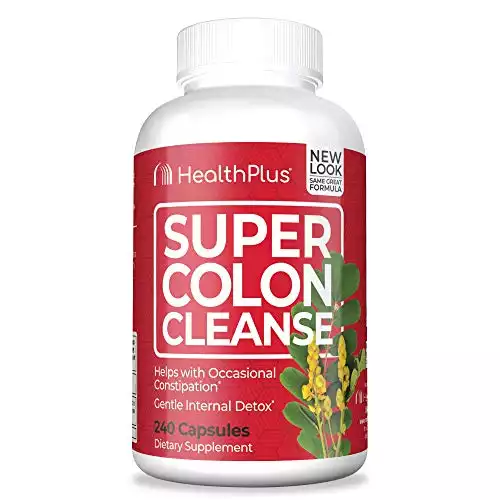 Super Colon Cleanse | Amazon
Super Colon Cleanse utilizes a blend of all natural herbs to aid with occasional constipation and promote regularity. Our blend also includes Lactobacillus Acidophilus, which is a good bacteria to support the digestive process.
Buy at Amazon.com
We earn a commission if you click this link and make a purchase at no additional cost to you.
05/01/2023 12:10 am GMT
Colon cleansing is based on serveral theories. One ancient belief is that undigested meat and other foods can cause mucus buildup in the colon that produces toxins. The toxins then enter the bloodstream and poison the body. While this theory has not been scientifically tested, some people still claim these toxins can cause a wide range of symptoms including fatigue, weight gain, and low energy.
Many colon cleanser users claim that colon cleansers can reduce bloating, help you lose weight, support your immune system, and help clear up your skin from acne and rashes. While I don't recommend or condone colon cleanses as the best decision in every case, I do believe some brands are better than others (see this article for my full list).
There are hundreds of homemade recipes for colon cleanses, but instead of spending countless hours on the Internet finding a credible source and making the cleanse, it's easier to buy a product off the shelf.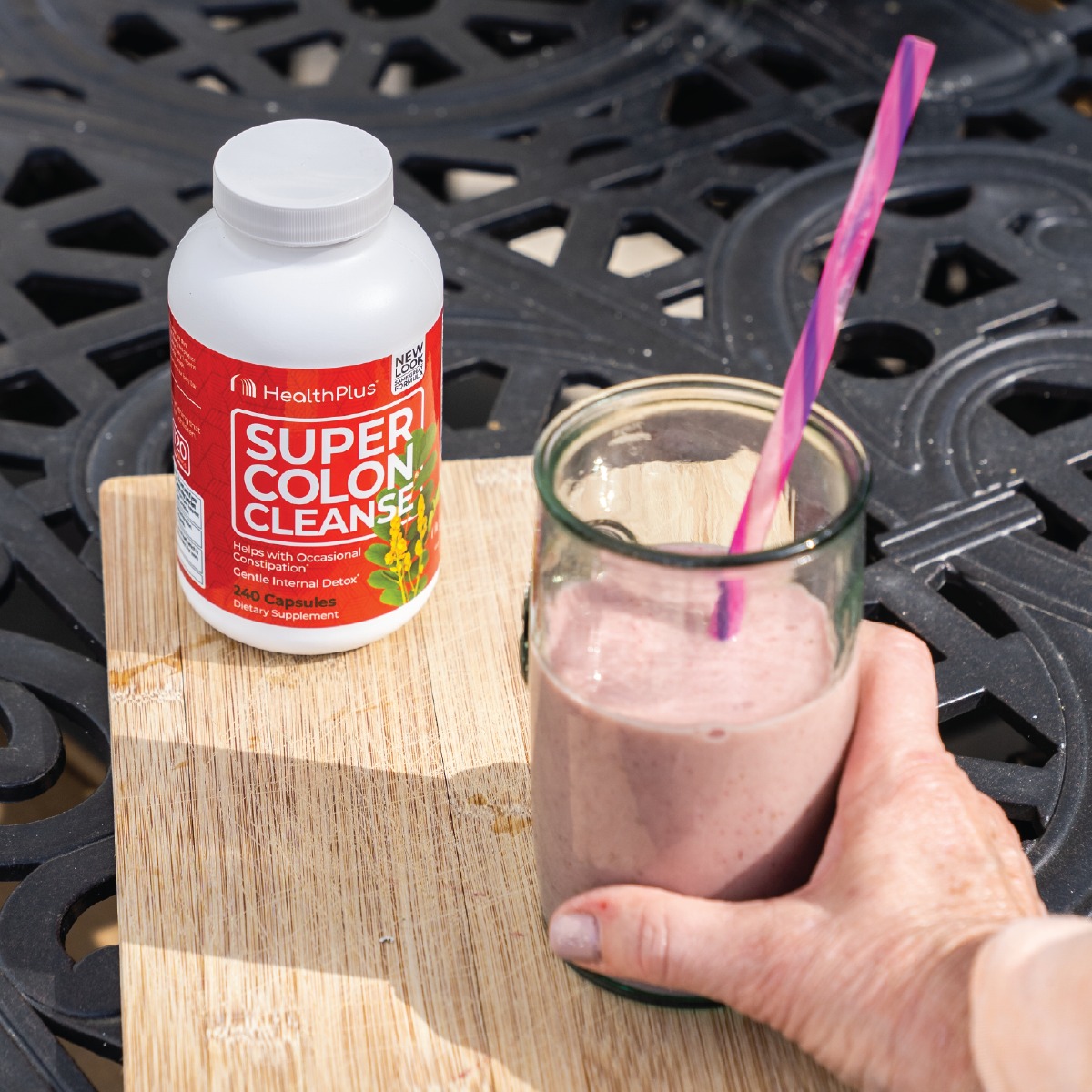 Introducing: Super Colon Cleanse
One of the most popular colon cleanse on the market is the Super Colon Cleanse. Super Colon Cleanse utilizes a blend of nine different herbs and good bacteria to help support your total digestive process.
The prime ingredient in the Super Colon Cleanse, Senna leaf, is a stimulant that encourages peristalsis. Peristalsis is a series of wave-like muscle contractions that move food through the digestive tract. Peristalsis is a natural body movement, but if peristalsis is not occurring regularly for whatever reason, constipation can occur.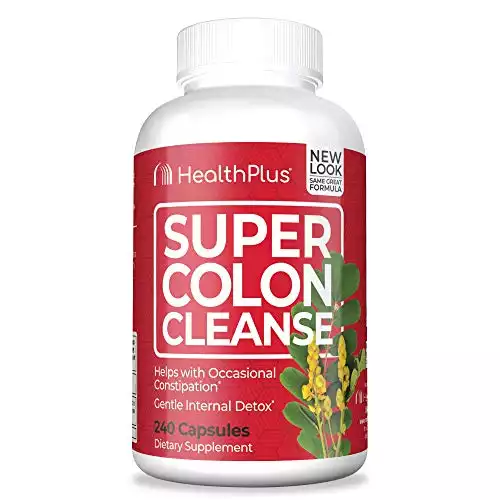 Senna leaf may help induce contractions and help your digestive system eliminate waste efficiently and effectively. Senna leaf also contains Psyllium husk for added fiber. Psyllium husk is a soluble fiber that will absorb water in the intestine creating a gel-like substance.
This gel-like substance can help stool pass more smoothly through the colon. Your colon is host to a wide flora of good bacteria that helps you digestive your food.
The Super Colon Cleanse contains Acidophilus, which is a good bacterium that can help replenish your flora and digest your food better. Super Colon Cleanse also contains herbs like fennel seed, papaya leaf, celery seed, barberry root, and peppermint leaf. Each of these herbs has their own benefits, but collectively they work together to soothe and relax the colon.
Some Pros and Cons of the Cleanse
The Super Colon Cleanse can be purchased as an oral pill or powder, which many reviewers prefer over a rectal pill. The recommended dosage for an adult is four pills three times a day with at least 10-12 ounces of water. I personally only take half the dosage a day or else I'll spend your entire day on the toilet.
I've heard people who take more than the recommended daily dose, experiencing painful abdominal cramps and diarrhea. Senna leaf and buckthorn bark are both considered to be herbal laxatives. Laxatives are meant to expel everything in your colon so depending on your sensitivity it might either cause diarrhea or help with your constipation.
While there are very little studies on colon cleanses, Senna leaf has been researched by the National Institutes of Health (NIH). The NIH suggests taking no more than 3.4 mg of Senna leaf per day because it has been linked to liver damage.
Four capsules alone of the Super Colon Cleanse contain 562 mg of Senna leaf powder. Multiple that by three times a day and that's a mega dose of Senna leaf! While I'm not a doctor, I suggest taking less than the recommended dosage until you see how your body handles the herb.
Super Colon Cleanse contains 30 mg of Lactobacillus acidophilus, which is a naturally occurring bacteria found in the gut that have probiotic characteristics. Acidophilus is commonly found in dairy and other probiotic products. While it is awesome that the Super Colon Cleanse contains acidophilus, it is not a broader array of probiotic bacteria.
From checking out some other reviews, some people would have liked to seen a wide array of bacteria to help replenish the good bacteria in their gut after the cleanse process.
Some people take the Super Colon Cleanse for weight loss reasons. My opinion is that it certainly CAN help with digestive health, although it should NOT be treated as a stand alone weight loss solution. Others said that the product did nothing for weight loss.
However, they reported that the pills helped them stay "regular" and reduce the symptoms of bloating and constipation. Personally, I find that it generally produces a bowel movement within 12 hours or so (sometimes much less – so definitely keep a bathroom location in mind!).
For those who reported weight loss, they also took Garcinia Cambogia, a popular weight loss supplement produced from a tropical fruit called Malabar tamarind.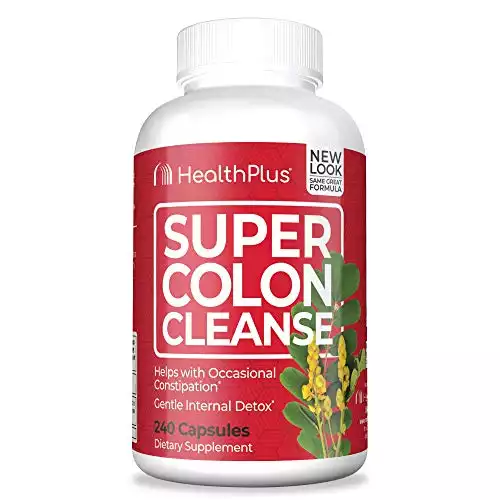 Super Colon Cleanse | Amazon
Super Colon Cleanse utilizes a blend of all natural herbs to aid with occasional constipation and promote regularity. Our blend also includes Lactobacillus Acidophilus, which is a good bacteria to support the digestive process.
Buy at Amazon.com
We earn a commission if you click this link and make a purchase at no additional cost to you.
05/01/2023 12:10 am GMT
Super Colon Cleanse Quick Facts
Form:
Powder or pills
Recommended Daily Dosage:
Four pills three times a day
Allergens:
Free of: corn, dairy, egg, fish, gluten, peanut, salt, shellfish, soy, starch, sugar, tree nut, wheat, yeast
Calories:
10 calories per serving
Ingredients:
Senna leaf, psyllium husk powder, fennel seed, peppermint, papaya, rose hips, buckthorn bark, barberry root, celery root, acidophilus
Cost per serving:
$0.04 (depends on size of bottle purchased –

check here

)
The Verdict – Is Super Colon Cleanse Worth It?
While I can't predict whether the Super Colon Cleanse or any colon cleanse will work for you, I do think that the Super Colon Cleanse is one of the best colon cleanses on the market. It is a natural product contains only natural herbs, fiber, and bacteria.
The product is corn, dairy, egg, gluten, peanut, and wheat free so you can rest assure that you'll be okay if your are allergic to any of those ingredients. Most reviewers found that the cleanse helped with constipation and bloating and helped people stay "regular."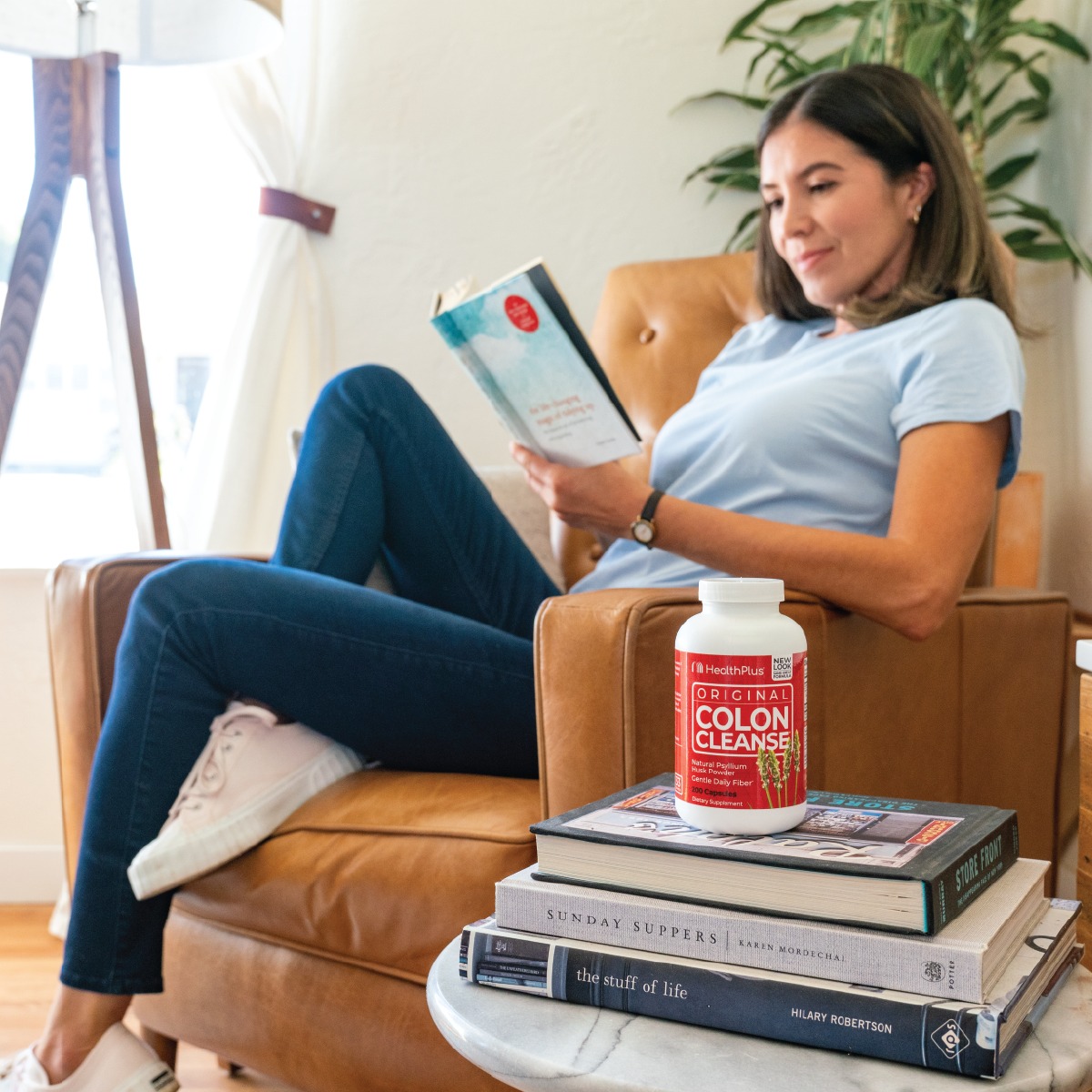 From my own experience, Super Colon Cleanse has helped me stay regular and aided in maintaining a "healthy" weight.
Super Colon Cleanse is widely available in health stores and online. The colon cleanse comes in two forms: powder and pills. You can purchase the product in a 12-ounce powder form or pill bottles ranging from 60 pills to 480 pills.
Price ranges on the number of pills, but 480 pills cost $19.48 per bottle. That translates to about $0.04 per pill. I order mine for a great price at this listing.
If you're looking for an all-natural and budget-friendly colon cleanse we recommend trying the Super Colon Cleanse. It's definitely one of the better colon cleanse products on the market right now.
Additionally, I also recommend taking a lower dose of the product at least for the first few days to test how your body handles the cleanse. I recommend "staying close to home" on the first day. However, I am not a doctor so if you have any questions about the product, I recommend talking with your doctor first.
Recommended Reads: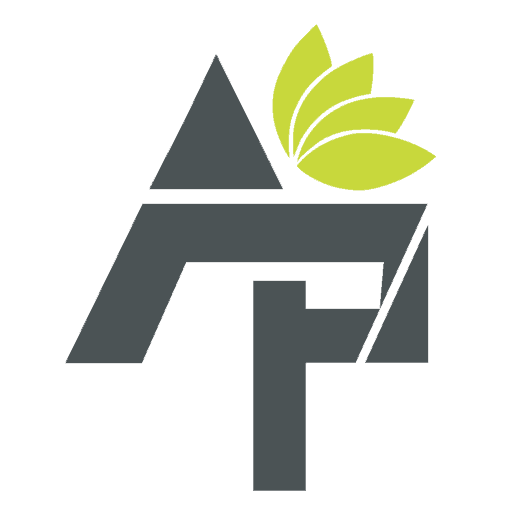 Alt Protein Team is a team of professionals and enthusiasts committed to bringing you the most up-to-date information on alternative protein, health and wellness, workouts, and all things health-related. We've reviewed a lot of products and services so you don't have to guess when you spend your hard-earned money on them. Whether you want to shed some pounds, build lean muscle or bulk, we can help you figure out what you need to do and what you need to have to achieve your goals.