Maybe you want to lose weight or gain healthy muscle or just get to feeling better. Protein meal replacement powders and shakes are a popular way to do that, without the guesswork and time that goes into creating your own diet plan. And while not a long-term solution, the best shakes offer healthful protein, nutrients, and even superfoods you might not otherwise get.
Today, in this 310 Shake review we will see if the 310 Protein meal replacement is worth the hype.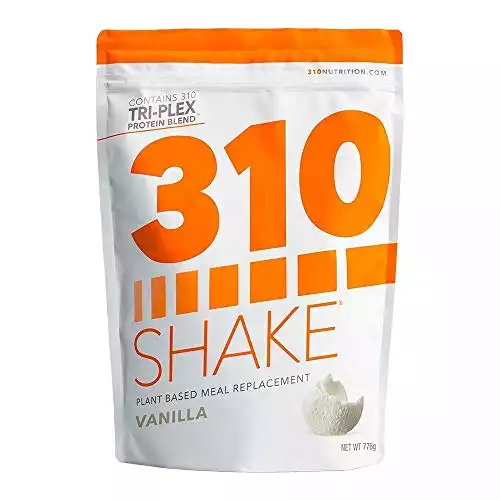 Is There a Reason Meal Replacement Shakes Sometimes Have a Bad Reputation?
Meal replacement shakes sometimes leave a lot to be desired. And certainly, there have been a number of flops. In the 1960's, the iconic Tang drink mix debut. Noted for its signature orange flavor that you either love or hate, many of us who've tried it may think of it as a fun drink mix, and little else.
But when it first came out, others were actually declaring an exciting option: the orange drink mix, with its tart, sweet and slightly acidic punch, could be a solution to a quick breakfast replacement. There were a few problems with that, however, namely that Tang has next to no nutrition and is made primarily of sugar. You could argue that things improved from there–albeit slowly.
In the 1990's, weight support, rather than just weight loss, supplements appeared in the form of Boost and Ensure. These drinks, still used to this day for a variety of reasons, have since expanded their options to also include calorie controlled renditions. The problem? There's still a lot of ingredients that are not only not helpful but may actually pose health risks if consumed too much for too long.
And even aside from the sugar laden, lengthy ingredients list, there's concern that people do not understand how to properly use meal replacement shakes–making even newer options, like the 310 Shake, not as optimal for use as it could be.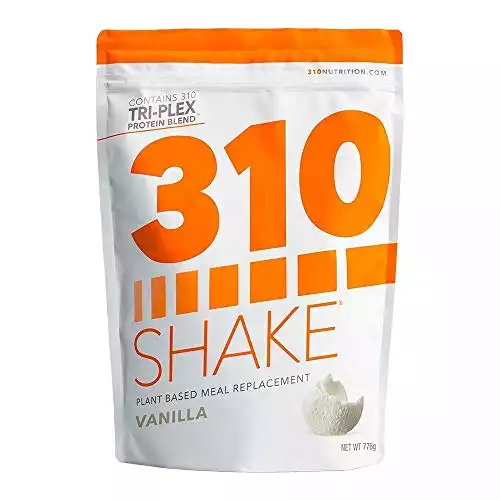 Why Are Some Meal Replacement Shakes Problematic?
While any meal replacement shake in moderation is not a dire problem, many simply do not have the proper ingredients or nutrition to work as a meal replacement. Without protein, healthy fats, and even fiber, you won't feel full. High sugar counts can cause a spike in blood sugar levels and set you up for an energy spike and crash.
And then there are the ingredients themselves. Let's take a look at a Boost Original Chocolate label: While Boost does tout a respectable protein count of ten grams, as well as essential minerals such as calcium, magnesium, and vitamin D, the ingredients list includes not only stevia but nutritive sweeteners as well, including glucose syrup.
In fact, water and glucose syrup are the first two ingredients, followed by different types of vegetable oil, unpronounceable ingredients, and carrageenan, a food additive that, while approved still by the FDA, has been linked to inflammation in the body and potential health issues.
And even if that isn't a concern, the sugar count, at twenty grams per serving, is the equivalent of the sugar you'd get from eating a regular sized Snicker's bar. If there was dairy in the drink, we could say that some of that is naturally occurring, but as there is not, it's safe to assume that nearly, if not all, of those sugar grams are added.
Added sugars in excess can have health ramifications including an increased risk of heart disease, diabetes, certain cancers, mood disorders, and even skin problems. That isn't to single Boost out–in fact, Boost has tried to start offering new drinks, and other meal replacement or protein drinks are just as problematic.
But Boost isn't for the same purpose. Surely protein shakes for either weight loss or muscle gain are healthy?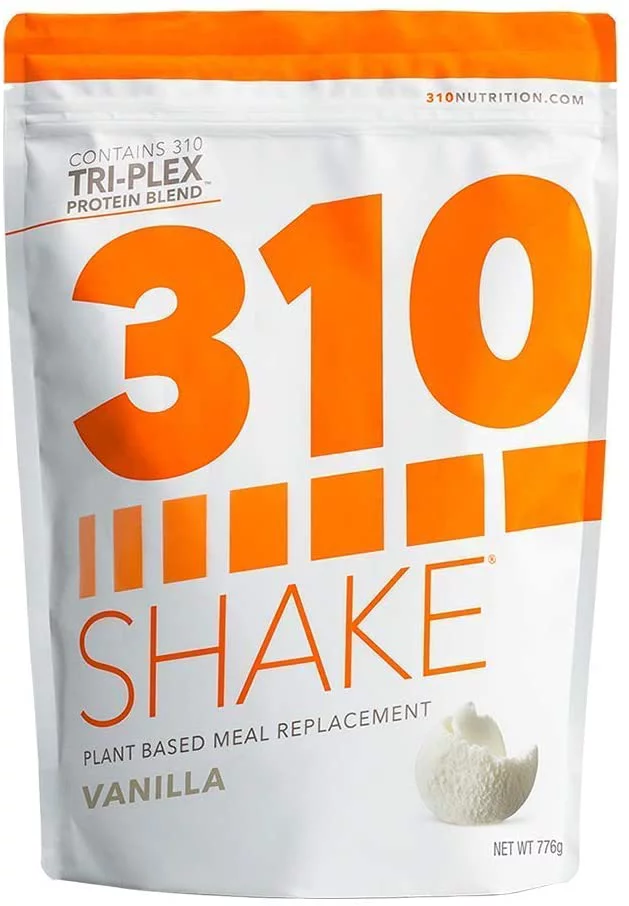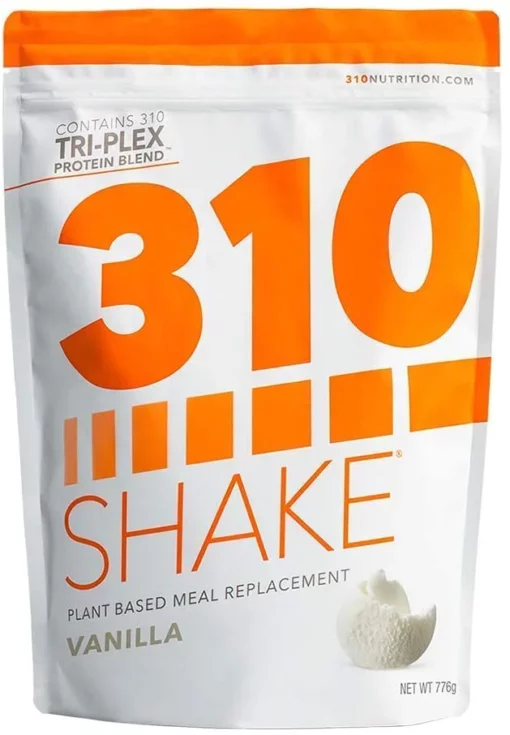 Don't fall into this trap–while it is true that now there are more options and admittedly healthier ingredients companies are trying to use, even meal replacements or supplements meant to support healthy weight loss can still contain questionable ingredients or high sugar counts.
Because of this, it's important to review shakes before fully investing them. Marketing can be a powerful thing. Consider a box of cereal: even the most sugar ridden ones boast that they supply vital nutrients. The problem is, while this is partially true since these vitamins have been added, the cereal itself might not supply protein, fiber, whole grains, or any real nutritive advantage. So no matter the claims on the label, always look before you purchase.
What Ingredients Should I Look for in a Meal Replacement or Protein Drink?
If you're thinking about buying a protein drink–whether it's to lose weight, gain healthy muscle mass, or even maintain your weight–you, first of all, want to make sure you're getting quality ingredients and the best nutrition possible.
Here are the main ingredients and nutritional stats you should be on the lookout for:
Protein
Seven grams of protein isn't going to cut it. Consider that you're replacing a full meal. To that end, you should look for protein drinks that contain at least fifteen grams of protein, but preferably over twenty. You'll want more or less depending on health goals, body composition, and lifestyle.
Fats
Fats are important too. Without any fats, you want get the nutrition you need, nor will you feel as satisfied. While you don't need a ton of fats per drink, you want at least a few grams of heart-healthy fats.
Fiber
Fiber also helps to keep you feeling satisfied, as well as your digestive system regular. Aim for at least a five to one carbohydrate to fiber grams ratio, more if possible.
Sugars
Does the protein shake have added sugar? New guidelines recently issued are starting to require companies to provide added sugar counts on labels. But even if you don't see that, you can more or less deduce how much is added vs naturally occurring. If it isn't dairy based, protein shakes normally have little naturally occurring sugars. Aim for under ten grams of sugar, with under five being most optimal.
Vitamins and Minerals
Keep in mind that meal replacement drinks are not the best ways to get your essential vitamins and minerals, as you should still be consuming fruits and vegetables along with a meal replacement plan.
That said, it's a plus if the replacement shake contains nutrients you don't feel you are otherwise getting. Calcium, magnesium, and Vitamin D are good nutrients to look for because they are harder to obtain from produce and essential for bone and muscle health.
Ingredients
The quality of ingredients matters, too. Whey, pea, rice, and hemp are often used for protein blends and all suitable, with more points for organic blends. Avoid high fructose corn syrup, too many artificial dyes, drinks listing some form of sugar as a top three ingredient, and hydrogenated or partially hydrogenated fats. Also be wary of too many preservatives or artificial flavoring and thickening agents. If this seems overwhelming, here's a simple rule: most of the time, the less complicated the ingredients list, the better.
What About Artificial Sugars?
Evidence surrounding artificial sweeteners is murky and mixed at best, so it's up to you to determine if you feel they have a place in your diet. Some studies indicate artificial sweeteners lead to weight gain, while others insist on the opposite. Other health concerns are inconclusive as well.
Some prefer artificial sweeteners from more natural sources, such as Stevia from the stevia leaf. For now, most scientists and nutritionists indicate that artificial sugars can be consumed in limited amounts. The only real conclusive information we have is that, in some people, too many artificial sweeteners can cause some GI distress, so just be mindful of how your body responds and how you feel.
What is the 310 Shake?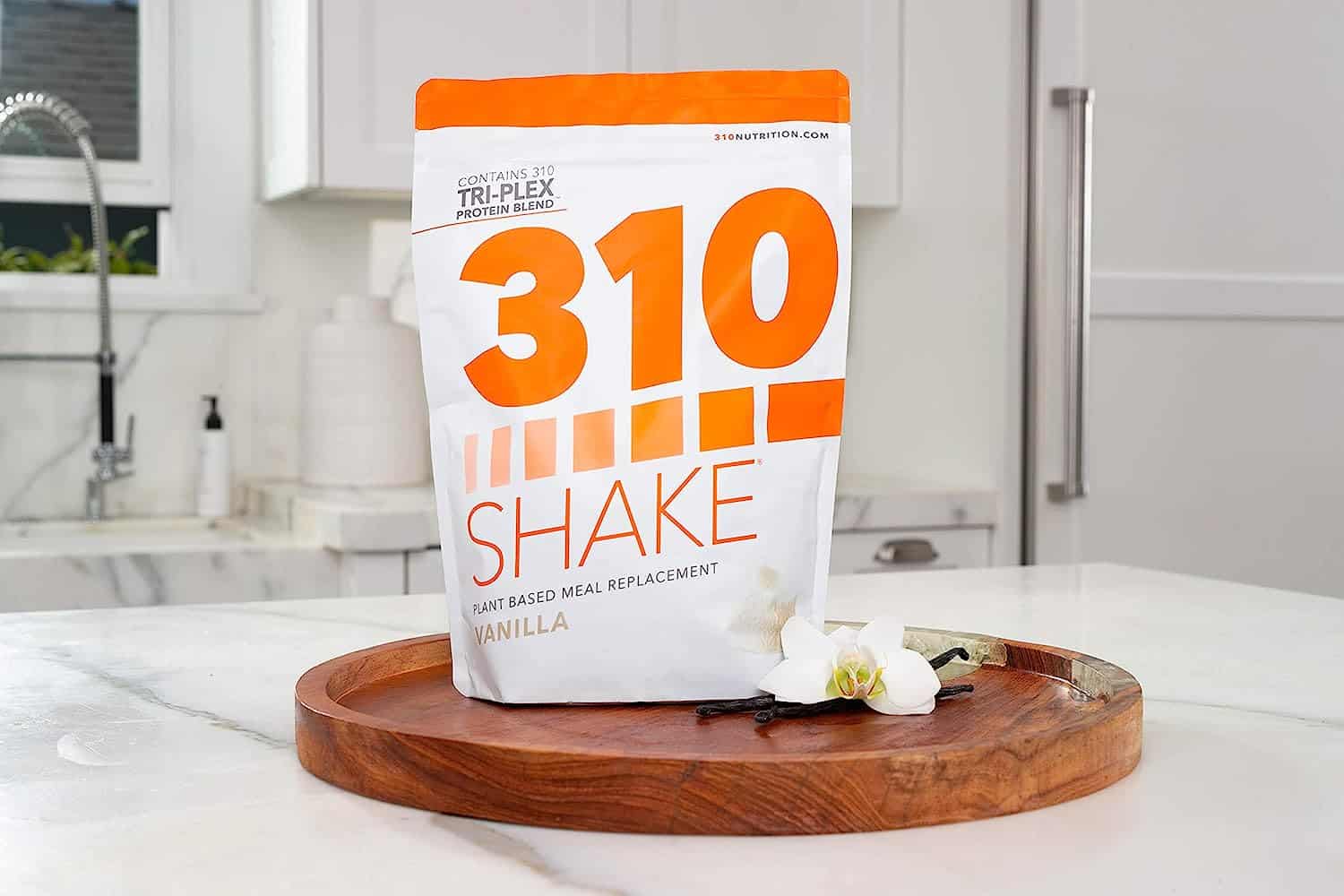 Unlike some of the problematic meal replacement shakes we so far discussed, the 310 Shake is a shake with a modestly high protein count that comes in a powder and are meant to be mixed in with either water or milk. These plant-based 310 protein shakes are also soy, dairy, and gluten-free and specifically intended for weight loss.
They're also touted as highly convenient: you can mix within a matter of seconds without a blender, and in the beverage of your choice. All of these factors alone does make the 310 Shake stand apart from some of its competitors.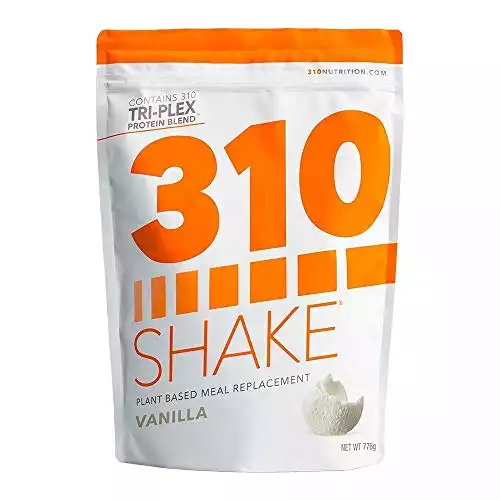 How Does the Nutrition of 310 Shakes Stack Up?
The nutritional stats behind 310 Shakes is rather impressive. Each 310 protein serving is fairly low calorie but contains healthful nutrients to keep you feeling full and satisfied. Each serving is based on a single scoop. The scoop, which comes with your purchase, is about two tablespoons and meant to be mixed with water or milk:
90 calories per serving
5 grams of fiber
1.5 grams of fat
7 grams carbohydrates
5 grams of dietary fiber
15 grams of protein
The fiber-to-carb ratio is excellent, and there's at least a little fat in every serving. Plus there are absolutely no added grams of sugar. In fact, the total sugar count is zero. There are also ample vitamins and minerals, including 30 percent of nearly every essential vitamin. 310 Shakes also come in individual on-the-go packs, with the same proportions and nutrition.
What About the Ingredients in 310 Shakes?
The ingredients in 310 Shakes are based on plant-based protein, meaning that they are suitable for vegetarian diets. They are not, however, vegan. The main ingredient is a Tri-Plex Protein blend, which consists of peas, brown rice, and hemp protein powder. Most studies have found limited differences in results between whey and these protein powders, though many may prefer pea and rice protein powders.
There's a science behind their blend, too: pea protein contains branched-chain amino acids, which may help in terms of building muscle and satiety. Brown rice protein, meanwhile, can help regulate blood sugar levels.
Aside from the protein mix itself, the shakes contain probiotics, which can promote better digestion; a vitamin and mineral blend; and a special greens blend. That greens blend includes natural organic vegetables such as kale, broccoli, spirulina, alfalfa sprouts, and even beet juice extract. For sweetening, Stevia is used.
It's a great sign that the very first ingredient listed is the protein blend. There are no artificial preservatives or other agents, and the healthful blend of greens means that at least some of those vitamins and minerals are derived from natural sources. In terms of quality of ingredients, 310 Shakes are actually quite excellent.
How Much Do 310 Shakes Cost?
310 Shakes can be purchased in a number of ways. You can purchase an entire lifestyle system or bundles, large packs, or on the go packets.
Lifestyle Bundles include not only the 310 Shake shake but other products to supplement a larger plan and get you started. These tend to contain a number of extra items, and, obviously, run a little bit higher in terms of cost. Right now, there are promotions for up to fifty percent off costs. But since that can change, we are listing the standard price. Here are your main options;
Try it All Kit
It is normally priced just under one hundred and fifty dollars includes six servings of the 310 shakes in individual packets and a variety of flavors; 12 servings of lemonade individual packs; nine serving of teas, two samples of 310 juices, and a reusable drink cup, plus a ten dollar gift card towards future 310 purchases.
Complete Detox Kit
This kit, normally priced at about one hundred and thirty-two dollars, actually includes products that are meant to work together with the goal of 'wiping out toxins and impurities' from your body. It comes with a packet of 310 Shake mix, tea mix, juice mix, and probiotics.
Lifestyle Starter Kit
With this one, you'll get 310 Shake packet, along with a supplement of your choice, plus a book to get you inspired, all for about one hundred and fifty dollars. Other Options are also available.
More or less, lifestyle bundles may be a good deal if you want to try out other 310 products, but not so much if you're just interested in the meal replacement shakes.
28 Serving Shake Mix Pouches: This is one of your best bets if you're interested in 310 Shakes. Each pouch contains about 28 scoop servings and normally costs just under seventy dollars. You are free to mix in with a beverage of your choice, no blender or other ingredients required.
Single Serve 310 Shake Mix Packets: Think of this like instant coffee packs–on the go for a busy schedule, they are portable and ready for use so long as you have a water bottle with you. One box of 30 servings costs seventy-five dollars, so they are surprisingly on par cost wise with the larger pouches and could be a great alternative for you
What Flavors and Varieties Do 310 Protein Shakes Come In?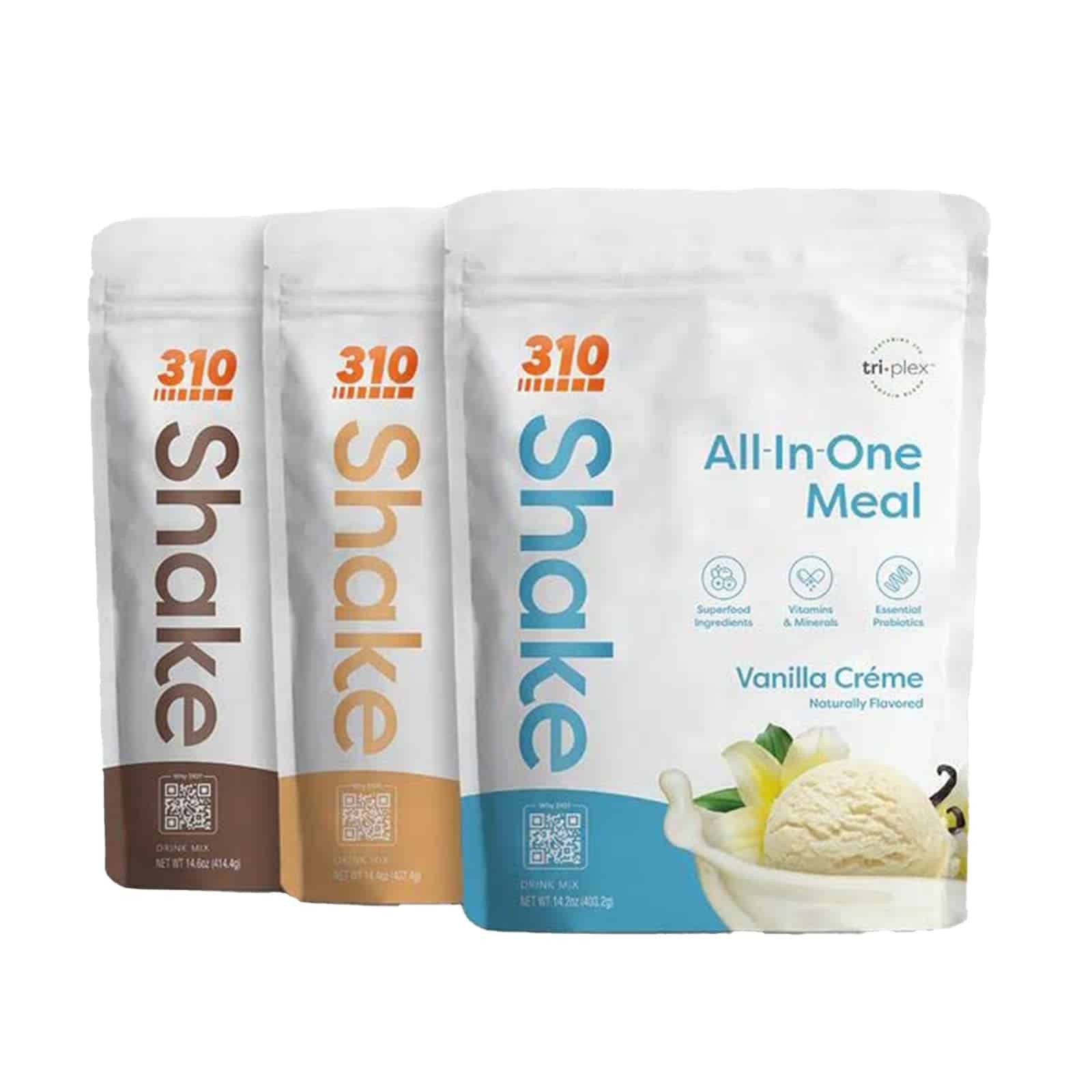 310 Shakes come in chocolate, vanilla, salted caramel, chocolate mint, toasted coconut, vanilla chai, and strawberry, so there's something for everyone. Chocolate appears to be a favorite, with vanilla getting slightly lower customer reviews. Speaking of reviews, how much do people like 310 Shakes? And do they work? On Amazon, 310 Shakes averaged about a three and a half star rating for most varieties. While a majority of customers (fifty six percent) awarded 310 Shakes five-star reviews, there were enough notably lower ratings to bring the overall average down.
Customers who liked it claimed it aided their health goals, praised the ingredients and overall nutrition, and loved the variety in plant-based flavors. Some customers, on the other hand, were not so pleased, mostly with taste.
While chocolate earned mostly decent reviews, some flavors were described as 'chalky', even at times the chocolate. Some customers insisted it tasted better in a blender even though a blender is not needed. And many pointed to the custom saying that, although they did appreciate the ingredients, the cost was a bit high for their budget.
As for if it worked? As with all meal replacement plans, it's very hard to definitively say. The problem is correlation vs causation: while some did report success with the plan, it is hard to know if those effects will be lasting and also how much to attribute to the shake itself. That it helped some is certainly a good sign. Even the best shakes cannot guarantee individual results.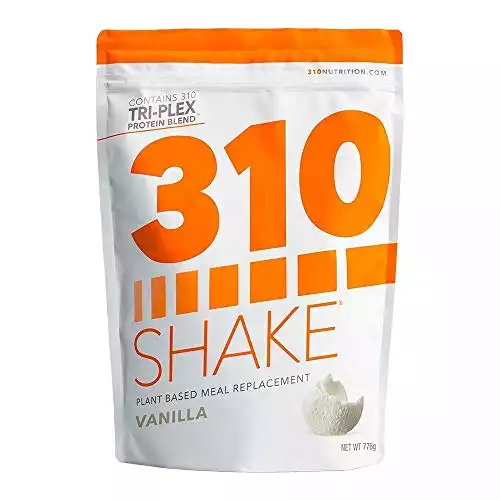 So, Is the 310 Shake Worth It? Final Thoughts on 310 Protein
In terms of protein and meal replacement shakes overall, 310 Shakes[/ have a lot to offer. They have wonderful ingredients, healthful protein, and just a touch of healthy fat. With no added sugars, a plant-based protein blend, probiotics, and even superfoods, it's certainly one of the better options on the market.
The price is a bit high, although not exceptionally high for this niche. The customer reviews did also indicate the actual taste may not be for everyone. If you're on the fence, maybe split a package with a friend to see if you like it. And unless the flavor really doesn't sound like your thing, chocolate appears to be the most reviewed.
Overall, 310 Shakes, though imperfect, offer excellent ingredients and nutritional support.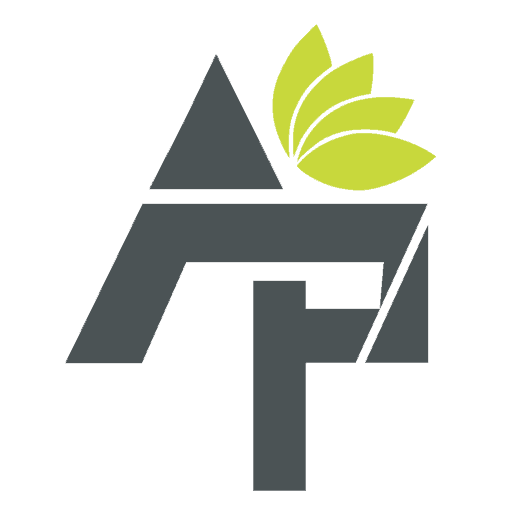 Alt Protein Team is a team of professionals and enthusiasts committed to bringing you the most up-to-date information on alternative protein, health and wellness, workouts, and all things health-related. We've reviewed a lot of products and services so you don't have to guess when you spend your hard-earned money on them. Whether you want to shed some pounds, build lean muscle or bulk, we can help you figure out what you need to do and what you need to have to achieve your goals.