Has your doctor ever told you to take probiotics? If you've ever taken an antibiotic for infection then your doctor most likely did. Probiotics are live bacteria that naturally occur in some foods, like yogurt and sauerkraut. Your gut is full of good bacteria that help you digest food, but antibiotics can kill these good bacteria. That's why you should take a probiotic while under antibiotic treatment.
But, did you know that taking a regular probiotic has multiple health benefits? Probiotics can help alleviate constipation, bloating, and gas in people who suffer from Irritable Bowel Syndrome and Crohn's Disease.
Some research studies have also indicated that probiotics might reduce bad cholesterol in the blood and lower blood pressure. While more studies are needed to fully understand the benefits of probiotics, taking a regular probiotic can be beneficial to your overall health.
Taking a daily probiotic supplement can be expensive, but it doesn't have to be. Enter TruNature. TruNature is a health supplement brand owned by Costco. Their products can be found in Costco stores across the country or online anywhere in the world. With the price of food and healthcare increasing, it's always nice to find a good budget-friendly product.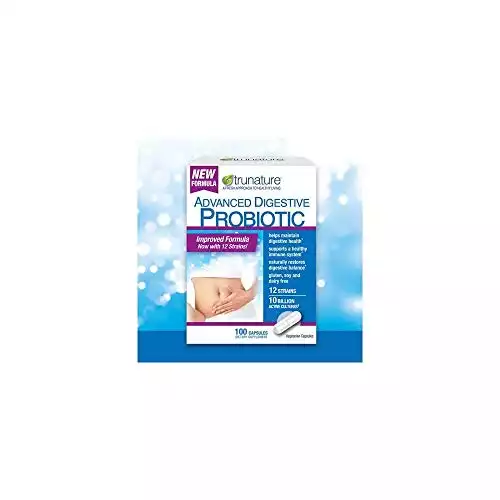 About TruNature Digestive Probiotic Capsules
TruNature Digestive Probiotic Capsules[/ are a dietary supplement for digestive health. The capsules contain a patented blend of Lactobacillus and Bifidobacterium Lactis, two of the most popular bacteria found in the gut. Many probiotic products require you to take multiple pills a day, but TruNature Digestive Probiotic Capsules require only one pill a day making it one of the most economical probiotics on the market.
Each capsule contains 10 billion active live cultures and 250mg of NutraFlora prebiotic fiber to help with delivery and digestion. The product is manufactured in a cGMP facility and contains no dairy, gluten, soy, preservatives, or chemicals making it a great product for sensitive stomachs. Additionally, the product is routinely tested by USP Labs for purity and quality.
The Quick Facts of TruNature Digestive Probiotic Capsules
| | |
| --- | --- |
| Active Cultures | Lactobacillus, Bifidobacterium Lactis |
| Dosage Strength | 10 Billion CFUs |
| Directions | 1 Capsule Daily |
| Number of Capsules per Bottle | 100 |
| Price | $17.99 (Check Latest Price) |
The Review
Overall, TruNature Digestive Probiotic Capsules are a good economical probiotic supplement. At $17.99 for a 100 capsule bottle, or $0.18 per capsule, the TruNature Digestive Probiotic Capsules are a great investment in your digestive health. Each capsule contains over 10 billion active live cultures of Lactobacillus acidophilus and Bifidobacterium lactis and 250mg of NutraFlora prebiotic fiber.
Most probiotic supplements cost upwards of three times the price of the TruNature Digestive Probiotic Capsules and contain a wider variety of active live cultures. Lactobacillus and Bifidobacterium lactis are the most common probiotic strains found in all probiotic products. Physicians generally agree that L. acidophilus, B. longum and B. bifidum are the best probiotic strains as each plays an important role in human digestion.
acidophilus supports nutrient absorption in the small intestine and helps with the digestion of dairy foods. B. longum is the most common bacteria found in the human digestive tract and helps maintain the integrity of the gut wall. B. bifidum is found in both intestines and is essential in the digestion of dairy products. The bacterium also aids in breaking down complex carbohydrates, fats, and proteins so the body can absorb it better.
Unfortunately, TruNature Digestive Probiotic Capsules do not contain B. longum. But, most reviewers found that the product still helped their overall digestive health. Many reported feeling less bloated and gassy and returned to regular bowel moments after a few days of taking the product.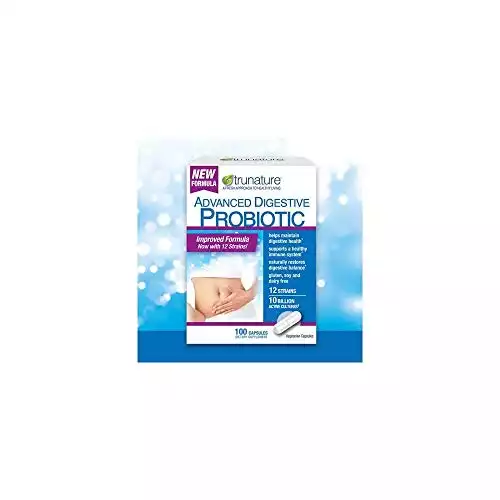 TruNature Digestive Probiotic Capsules contain 10 billion colony-forming units (CFU) in each capsule. Probiotic products can range anywhere from one to 10 billion CFUs.
TruNature is on the very high end for dosage.
Physicians generally recommend taking a probiotic of one to two million CFUs daily and higher dosage, like 10 billion CFU, to correct a digestive problem. While TruNature Digestive Probiotic Capsules can be safely taken daily, some people may experience side effects from the high dosage. Common side effects include gas, bloating, and abdominal pain.
High-end probiotic supplements utilize time-release capsules to ensure that your gut receives live bacteria. Once you swallow a capsule it will sit in your stomach for a while before moving into the intestines. Your stomach is full of acid that helps break down food. Stomach acid can kill the bacteria in the capsule if the capsule is not designed to withstand stomach acid.
TruNature Digestive Probiotic Capsules do not contain a time-release capsule meaning some of the bacteria is most likely destroyed in the stomach. The TruNature Digestive Probiotic Capsules contain 10 billion active live cultures so it is reasonable to guess that not all 10 billion cultures make it alive to the gut.
Most probiotic products must be refrigerated, but TruNature Digestive Probiotic Capsules do not. The product comes in a blister pack to protect against heat and moisture to prolong shelf life. However, it is wise to store them in a cool, dry place.
Overall, our reviewers had a positive experience with the product. No one reported any extreme side effects from the products. Some reported feeling more regular and less bloated while others experienced no effects from the capsules. At $17.99 (For the latest prices and discounts, check here), TruNature Digestive Probiotic Capsules are worth trying even if they don't work for you in the end.
Pros of TruNature Digestive Probiotic Capsules
Budget-friendly
Widely available in stores and online
Single daily capsule
Contain two of the most popular bacteria strains
Contains 250mg of fiber
Dairy, gluten, soy, preservative, and chemical free
Does not need to be refrigerated
Blister packed to protect from heat and moisture
Cons of TruNature Digestive Probiotic Capsules
High dosage
No time-release capsule design
Does not contain a wide variety of bacteria strains
May cause side effects in some people
The Verdict
Overall we like this product. It is a great budget-friendly probiotic product in a sea of often expensive products. It contains two of the most popular probiotic bacteria strains but lacks the variety that other high-end probiotic products offer. Each capsule contains 10 billion CFUs, which is on the extreme end of the spectrum.
The product is good for short-term use to correct an imbalance but may be too high for daily use. At $0.18 per capsule, the product is worth trying out to see if it works for you.
Recommended Reads
Disclaimer
Last updated: December 16, 2019
The information contained on www.altprotein.com website (the "Service") is for general information purposes only.
Alt Protein assumes no responsibility for errors or omissions in the contents on the Service.
In no event shall Alt Protein be liable for any special, direct, indirect, consequential, or incidental damages or any damages whatsoever, whether in an action of contract, negligence or other arising out of or in connection with the use of the Service or the contents of the Service. Alt Protein reserves the right to make additions, deletions, or modification to the contents on the Service at any time without prior notice.
Alt Protein does not warrant that the Service is free of viruses or other harmful components.
Fitness disclaimer
The Service offers health, fitness and nutritional information and is designed for educational purposes only. You should not rely on this information as a substitute for, nor does it replace, professional medical advice, diagnosis, or treatment. If you have any concerns or questions about your health, you should always consult with a physician or other health-care professional.
Do not disregard, avoid or delay obtaining medical or health-related advice from your health-care professional because of something you may have read on the Service. The use of any information provided on the Service is solely at your own risk.
You can also review our Editorial Integrity Policy.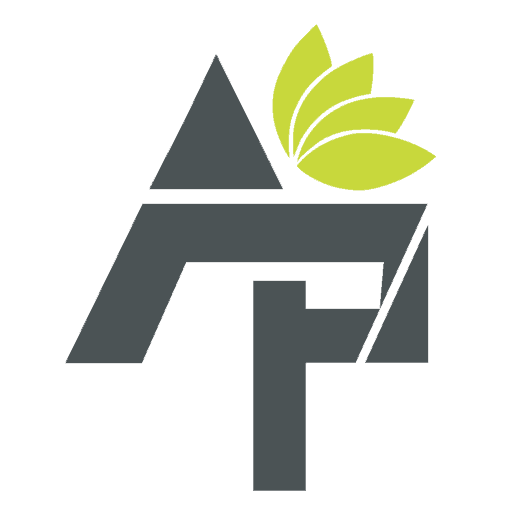 Alt Protein Team is a team of professionals and enthusiasts committed to bringing you the most up-to-date information on alternative protein, health and wellness, workouts, and all things health-related. We've reviewed a lot of products and services so you don't have to guess when you spend your hard-earned money on them. Whether you want to shed some pounds, build lean muscle or bulk, we can help you figure out what you need to do and what you need to have to achieve your goals.