We've all had those days when we just can't concentrate on what we're doing! Perhaps the lack of concentration is caused by fatigue, stress, or worries about some problem we can't deal with, but whatever the reason, it's just too hard to focus on our work. Wouldn't it be awesome to take a simple supplement that would block out everything else and give us laser focus on our work?
Sadly, it's not that easy! The brain is a highly complex organism, one we still don't understand fully. It's hard to make a supplement to target a certain part of the brain when we don't know which brain region controls concentration or focus.
Thankfully, there are supplements called nootropics, which improve mental abilities, enhance memory, and make it easier to focus. These nootropics come in very handy if you want to concentrate more and have a sharper brain!
Here are the 3 best supplements for mental focus:
Creatine – Not Just for Working Out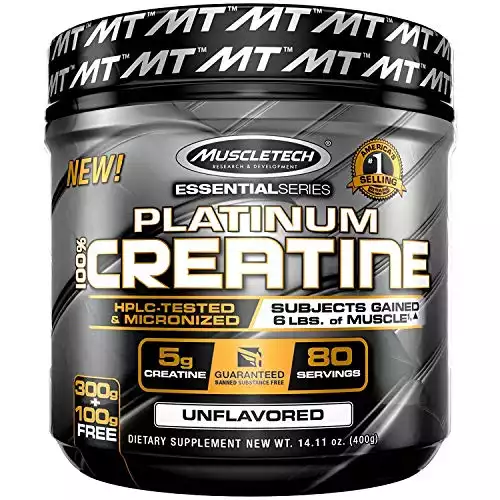 Creatine is one of the most popular supplements among bodybuilders and athletes. There are MANY benefits of creatine:
Enhanced athletic performance — Not only will creatine help your body to produce more energy, but it will increase the efficiency of your energy-burning during your workouts. Creatine can increase maximum power, particularly in anaerobic exercise.
Improve muscular dystrophy –– Even a small amount of creatine can help to boost strength gains resulting from exercise, particularly among those with muscular dystrophy. Best of all, the creatine is well-tolerated without negative side effects.
Slow Parkinson's progression –– Studies have suggested that creatine may be able to reduce the degeneration of the brain cells that are commonly affected by Parkinson's disease.
Aid in reducing depression –– Creatine isn't just good for your body, but it can help your emotions as well! Creatine can help to make antidepressants more effective, reducing depression effectively. For athletes, this is highly beneficial, as depression and low mood can prevent proper exercise.
All of these benefits make creatine an excellent supplement to take for overall health, but how does creatine boost your mental focus?
Creatine gives your brain more energy, which can have a LOT of positive effects! Researchers from two Australian universities found that taking creatine helps to enhance memory, recall, and cognitive function. They tested the memory and IQ of 45 adult volunteers, and the group that took creatine showed much faster brain function and were able to answer the questions much more quickly.
The creatine helped them to remember longer numbers, focus on their tasks, and work much more
efficiently overall.
Simply put, creatine works!
Want an awesome creatine supplement to boost your mental focus and concentration?
Our Recommendation: MuscleTech Platinum 100% Creatine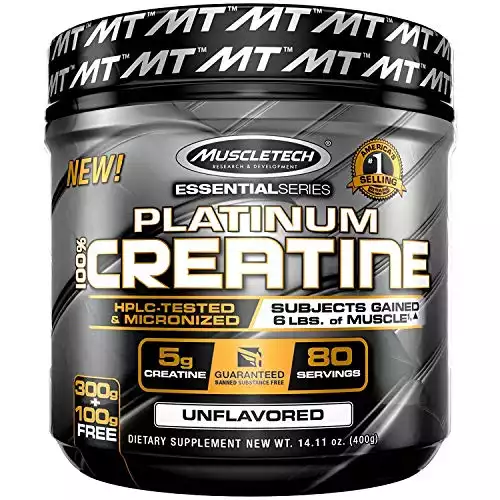 This micronized creatine powder is ultra-pure, with a clinically researched formula for maximum efficacy. The powder is easily digested, fast-acting, and delivers an excellent dose of creatine–5 grams per serving. The product is good value for the money, and you'll find that it has a decent flavor, mixes well, and has no noticeable side effects!
Omega-3 Fatty Acids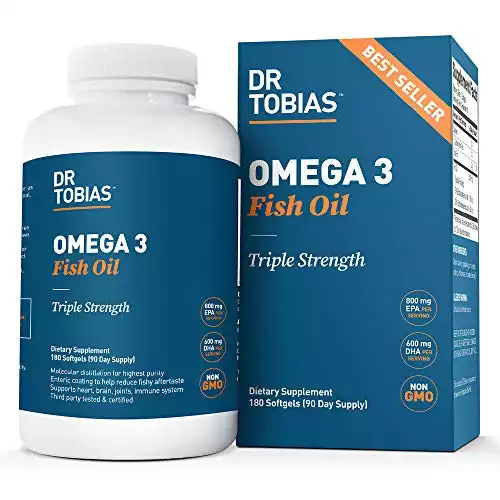 If you want to be healthier, it's always a good idea to get more Omega-3 fatty acids in your diet. Why is this? Here are some of the benefits of Omega-3s:
Improves heart health — Not only do Omega-3s help to reduce cholesterol levels and strengthen your heart muscles, but they can lower your risk of heart disease, heart attack, and stroke. Your risk of fatal cardiac events can decrease by up to 50% thanks to Omega-3s!
Digestive aid — Short bowel syndrome is a potentially fatal disorder that affects children and adults around the country! Omega-3 fatty acids can seriously improve the condition of those with SBS, reducing the mortality rate.
Boost joint health — The Omega-3 fatty acids help to reduce the wear and tear on your joints, and can prevent rheumatoid arthritis from wearing away the cartilage. The anti-inflammatory effects of the fatty acids mean that they will reduce swelling and stiffness among the joints.
When it comes to boosting your brain health, nothing is as effective as Omega-3 fatty acids, DHA in particular! Omega-3s can help to increase blood flow to your brain, ensuring that it has the nutrients needed to produce the neurochemicals that keep things working.
Omega-3s can help your body to produce more dopamine, which keep your emotions balanced. DHA can help to reduce depression, prevent the progression of certain psychiatric disorders, and increase mental function in the brain.
To be smarter and have better focus, try more Omega-3 fatty acids.
Looking for a good Omega-3 supplement?
Our Recommendation: Dr. Tobias Optimum Omega-3 Fish Oil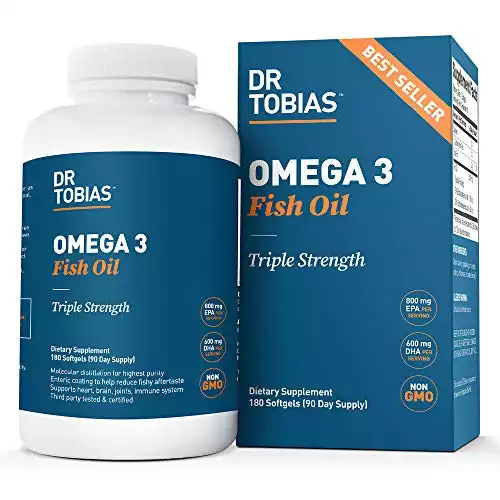 This supplement contains 600 mg of DHA per capsule, giving you all the fatty acids you need for a healthy brain. It's pure fish oil, which has been tested in a third-party, FDA-certified lab and verified by LabDoor. It is free of heavy metals, toxins, and PCBs, making it as safe as it gets. Best of all, you get a 90-day supply for less than $30 (For the latest prices and discounts, check here)!
Theanine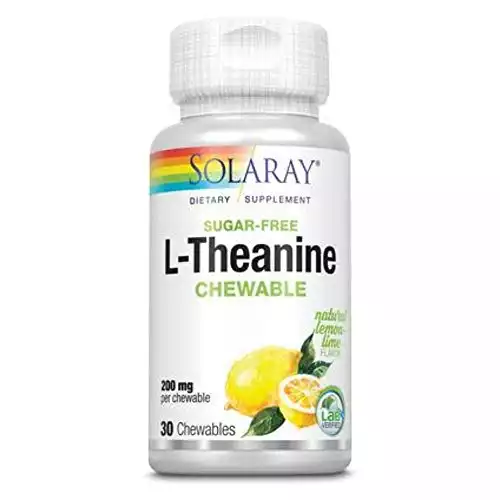 Theanine–also known as L-theanine–is a compound you can get from mushrooms and green tea. It's an AMAZING nutrient, and you'll find that concentrated (in a supplement) it can:
Control blood pressure — Taking L-theaning can help to reduce your risk of high blood pressure, particularly in high-stress situations. This is due to theanine's ability to reduce your anxiety, which contributes to hypertension.
Improve sleep quality –– L-theanine can help you to sleep better, particularly if you suffer from ADHD.
Boost brain function –– One of the primary benefits of L-theanine lies in the nutrient's ability to augment antipsychotive treatments. The nutrient can help to balance the brain chemistry, affect the levels of certain neurotransmitters, and even reduce your risk of stroke.
But what makes theanine such a great choice to boost your mental focus? Studies have shown that taking theanine in conjunction with caffeine can help to enhance cognitive function, boost your focus, and make you more alert. The effects may not last long, but they are noticeable.
Another awesome benefits of L-Theanine is its ability to control stress. Stress can lead to a rise in blood pressure, and chronic stress and anxiety can sap your energy and reduce brain function. By controlling your stress, you can enhance cognitive function and memory.
Green tea is an excellent source of L-theanine, and it contains the caffeine that will enhance brain function as well. However, if you're looking for a supplement, we've got a good option below!
Our Recommendation: Solaray L-Theanine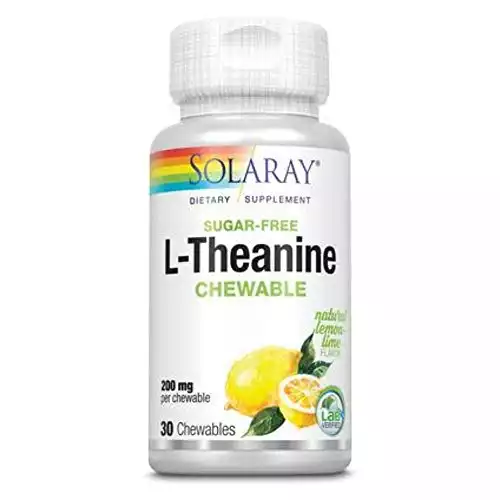 This supplement is marketed as an "Anti-Stress Formula", and the truth is that it does help to reduce anxiety and stress. You will feel relaxed without getting drowsy, so you will be calm and relaxed when approaching tasks that require focus and concentration. Each capsule contains 200 mg of theanine, giving you a high dose of the amino acid needed to reduce your anxieties and boost brain function.
Final Thoughts
With these three supplements, you'll have everything you need for better focus and concentration. Taking them every day can help to make you more alert, improve your memory, and keep your mind sharp as you go about your daily tasks!
Recommended Reads: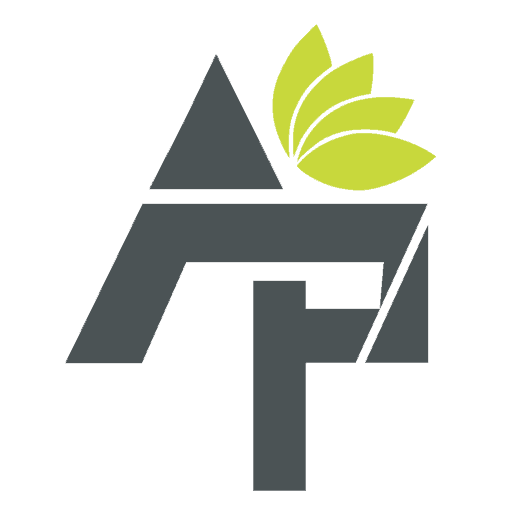 Alt Protein Team is a team of professionals and enthusiasts committed to bringing you the most up-to-date information on alternative protein, health and wellness, workouts, and all things health-related. We've reviewed a lot of products and services so you don't have to guess when you spend your hard-earned money on them. Whether you want to shed some pounds, build lean muscle or bulk, we can help you figure out what you need to do and what you need to have to achieve your goals.