Men over 30 need to supplement their daily diet with multivitamin products to tackle the effects of aging or prevent potential health problems. All the products included in today's article are more than enough when it comes to achieving the health goals of every man over the age of 30.
Therefore, I have carefully researched, selected, and detailed what I consider to be some of the best vitamins brands on the market. I hope you'll consider my post a brief yet useful guide to help you select the most suitable option that you can afford.
Which Vitamins Should Men Over 30 Take to Maintain Their Health?
1. Vitamin D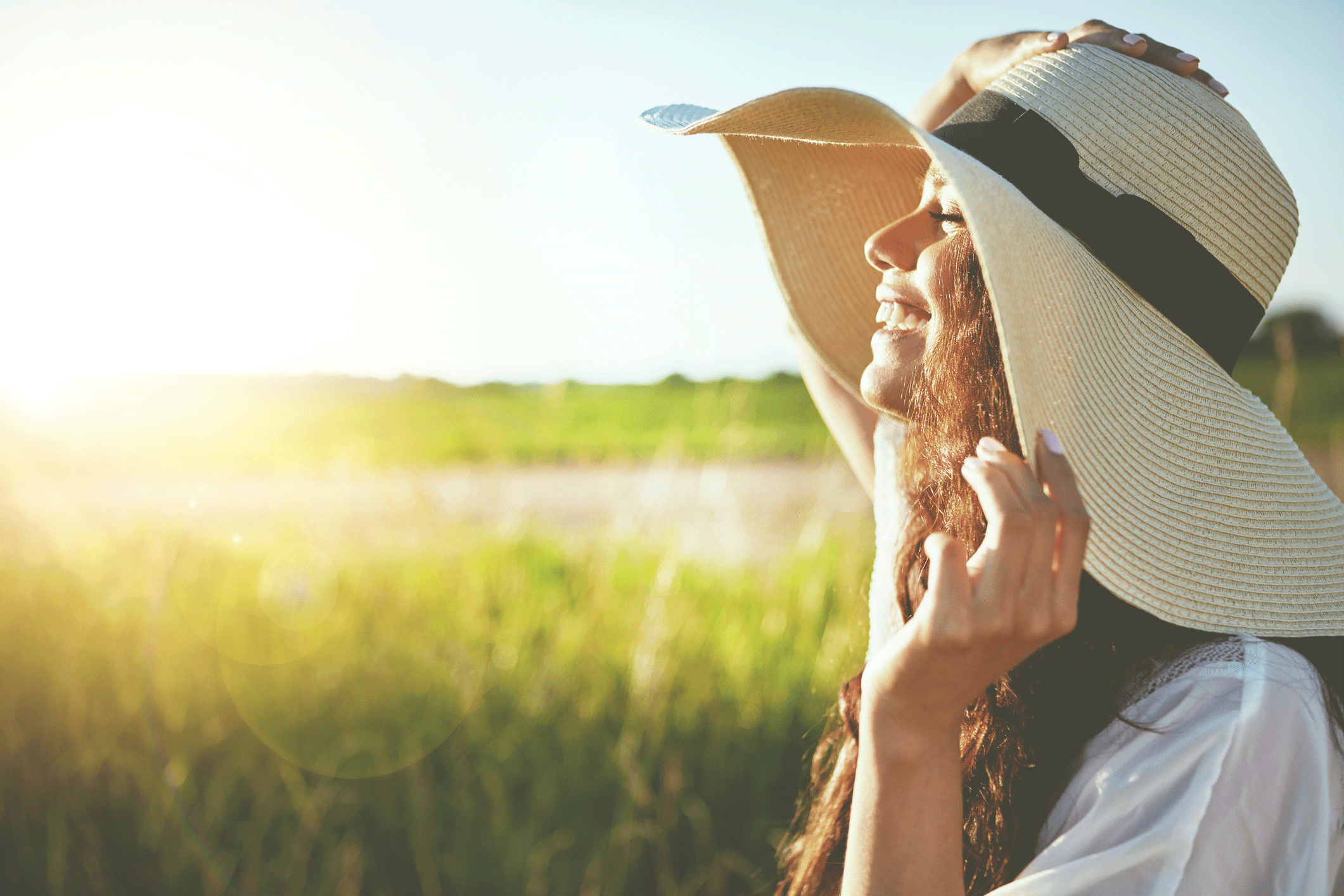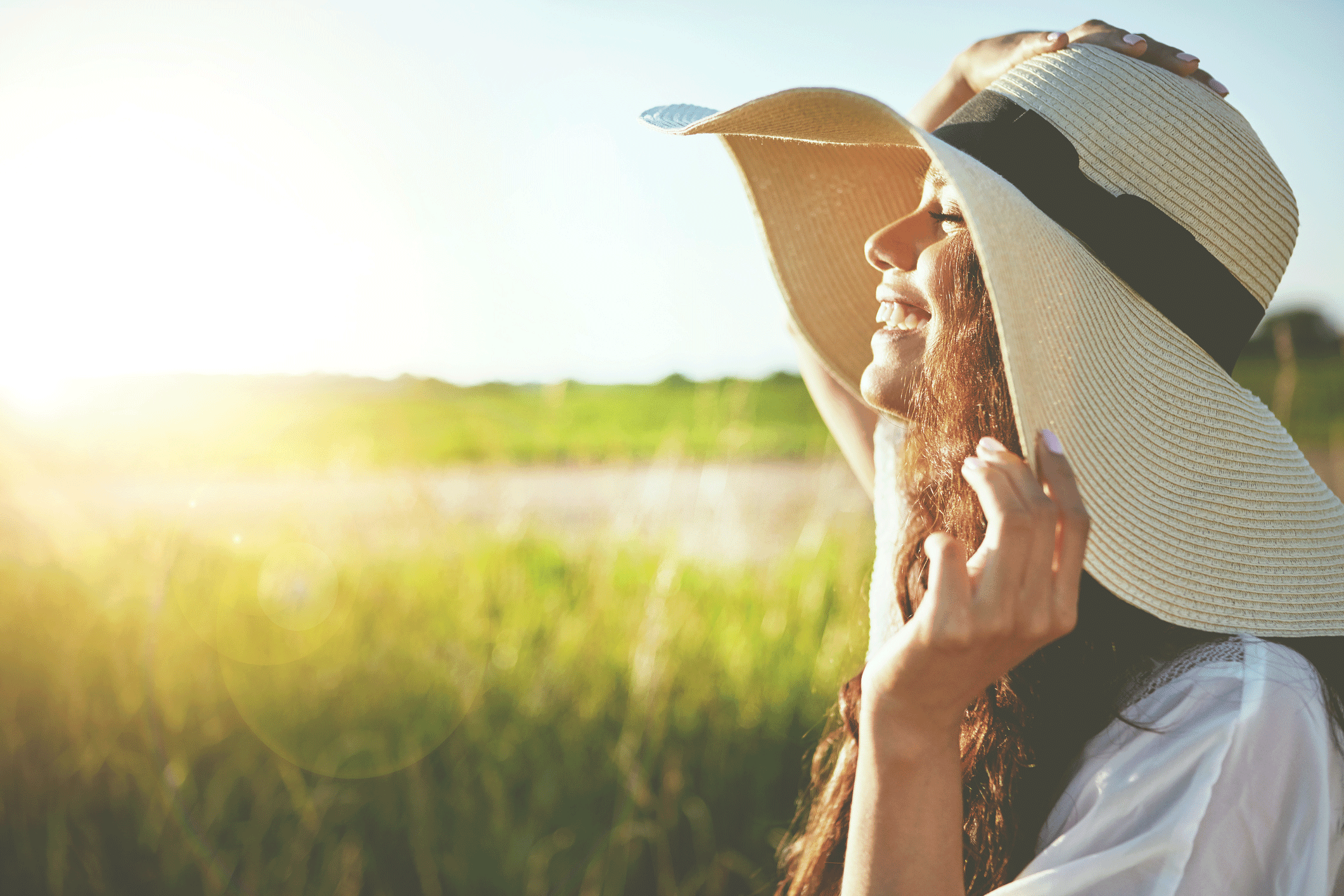 Nowadays, the majority of people are stuck in an office at least 8 hours per day which prevents them from being harmlessly exposed to the best source of vitamin D, the sun. Around 50% of the globe's population presents signs of vitamin D deficiency. Men over 30 can deal with serious infertility issues if they don't consume enough vitamin D because this compound is crucial for testosterone production.
Testosterone is a complex hormone that leads to numerous benefits and plays several roles: facilitates the production of semen, increases muscle mass, boosts facial hair growth, and keeps one's libido at an optimal level. Still, as you age, you can lose up to 1% of your testosterone level each year. But vitamin D is not all about increasing the male hormone. It is also important if you want to have strong bones while also preventing osteoporosis or arthritis.
2. B-Complex Vitamins
If your energy is low, then you should definitely supplement your vitamin B intake. All B vitamins work wonders when it comes to transforming your meals into fuel for your body which acts as an energy boost. So, to make sure you avoid a vitamin deficit without emptying your pockets, I suggest you purchase a supplement that contains the entire B-complex vitamin. Taking all 8 B vitamins at a time is the ideal situation.
However, taking each B vitamin individually is also great for your health because each one of these compounds provides plenty of benefits:
B1 lowers your stress level and calms you down;
B2 has strong antioxidant properties that fight aging signs;
B3 increases your body's good cholesterol level;
B5 boosts your testosterone production;
B6 alleviates anxiety symptoms and improves your mood;
B7 promotes stronger hair and nails by increasing their protein content;
B9 improves brain function, lowers depression symptoms, and might even prevent Alzheimer's Disease;
B12 works wonders when it comes to oxygenating your body cells.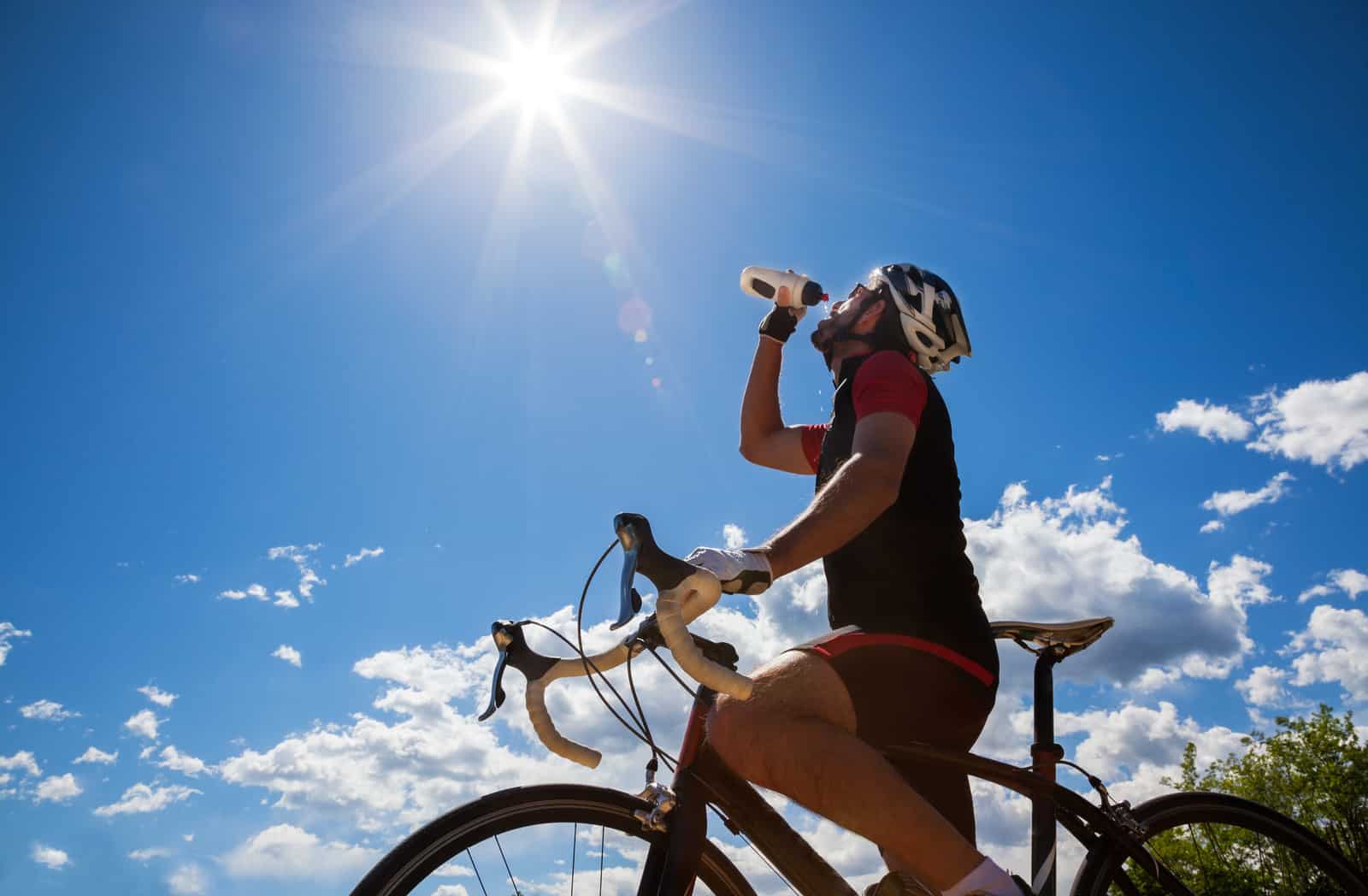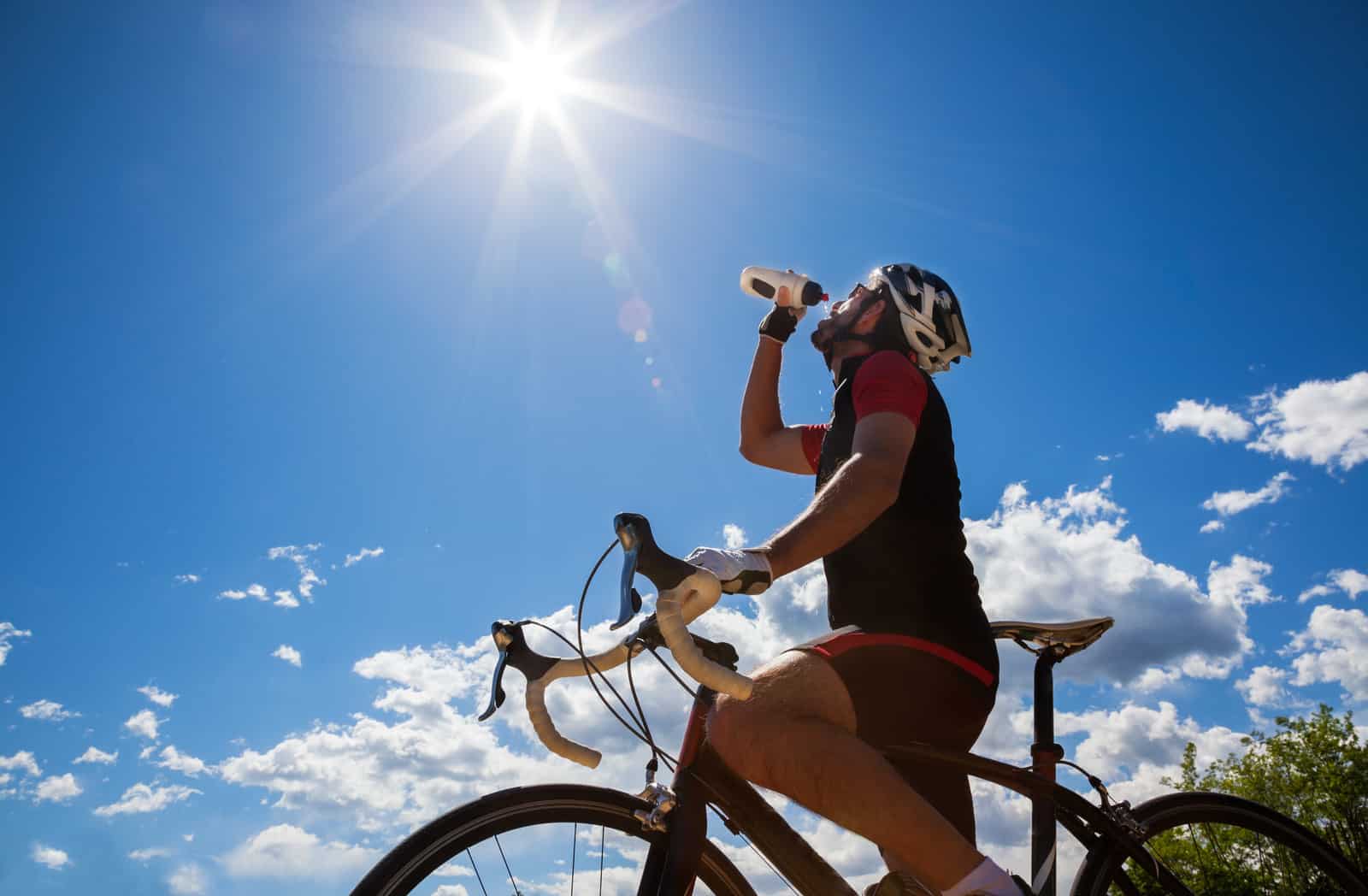 3. Magnesium
This compound is responsible for hundreds of different enzymatic functions throughout your entire organism. Many nerves, cells, tissues, and organs use this element as a catalyst so that's why there are plenty of people out there who deal with magnesium deficiencies. Like testosterone, magnesium is produced naturally by your body but with time, the organism tends to produce less and less. This happens because of several factors like a sedentary lifestyle, medication side effects, poor diet choices, and others.
Magnesium has plenty of functions but its most important role is the one of smoothing stressed arteries which further allows a better circulation of oxygenated blood cells through your veins. In other words, magnesium is good at decreasing high blood pressure. Once your blood pressure is regulated, you will face lower risks of cardiovascular conditions.
4. Omega-3 Oils
There are two main types of fatty acids: Omega-3 and Omega-6. Most people consume a lot of Omega-6 fatty acids from vegetable oils, packaged meats, and processed foods. This is not a very good thing because excessive consumption can lead to body inflammation and even cancer. On the other hand, Omega-3 fatty acids are good for your organism. They regulate your cholesterol levels and prevent cardiovascular diseases. Among the most popular Omega-3 oil supplements there are the following products: cod liver oil, hemp oil, and fish oil.
5. Vitamin C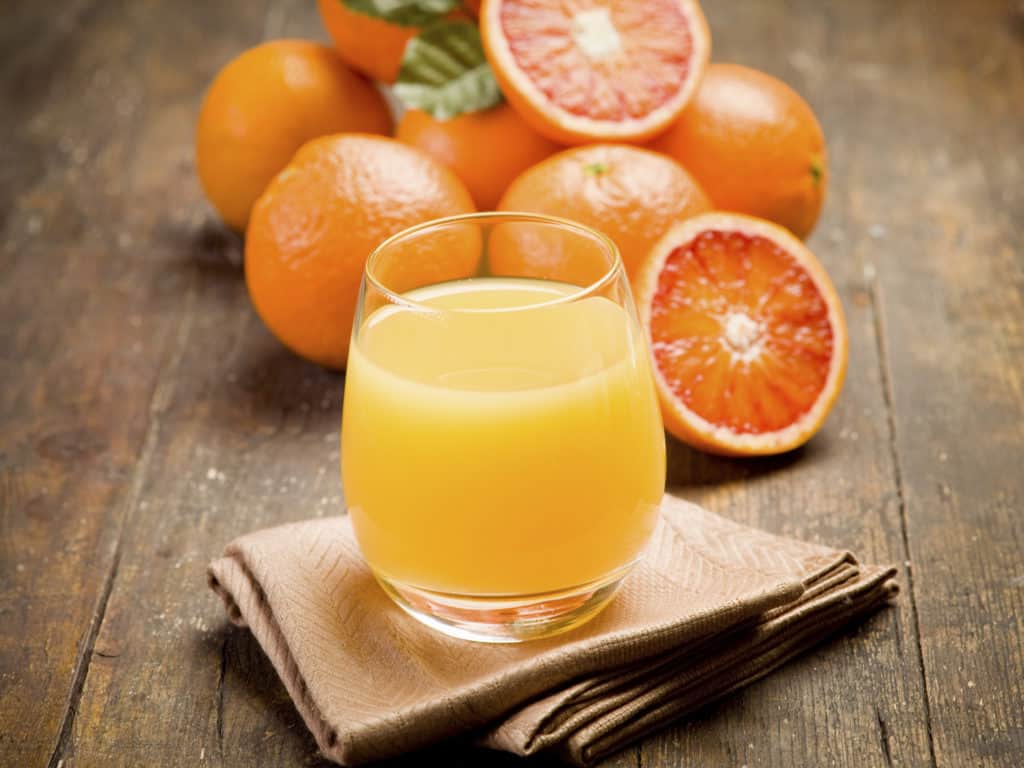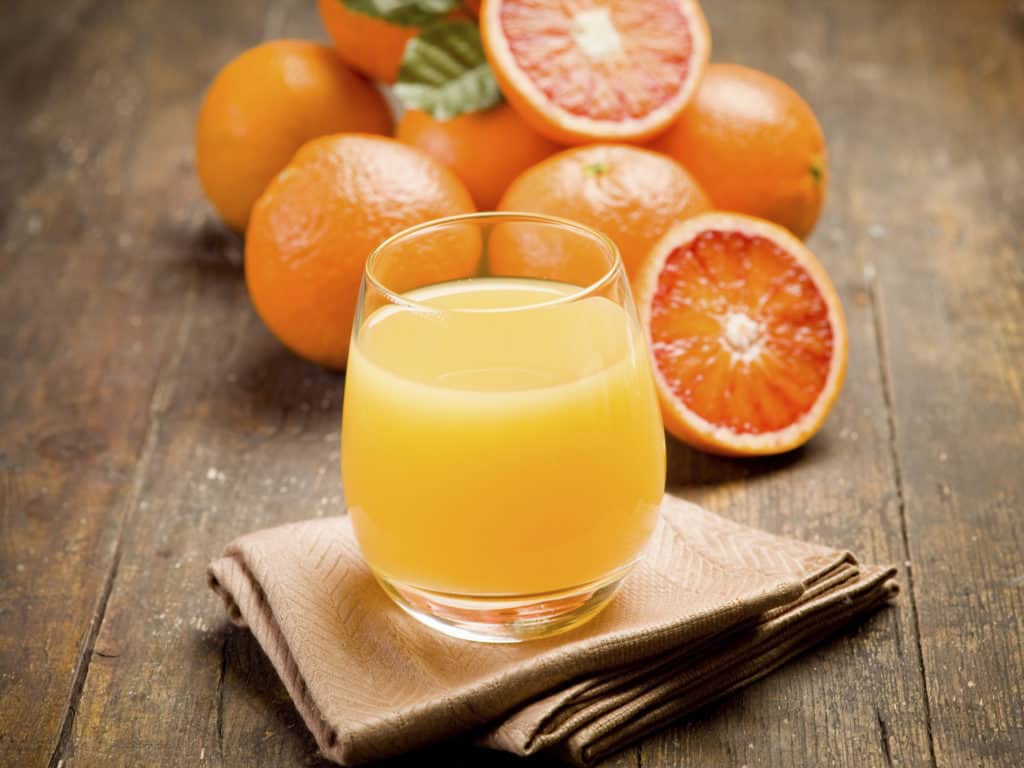 Once you turn 30, your body's immune system starts to become weaker and the risk of getting an illness from bacteria or viruses increases significantly. Also, men over 30 who have kids can also get ill if their children bring home a disease they took from their school colleagues. Therefore, whenever your immunity is overwhelmed by these potential issues, your entire organism becomes compromised. For that reasons and for many others, you should always make sure that your body gets enough vitamin C to protect it and build a healthy immune system.
Vitamin C works together with minerals such as calcium, selenium, and magnesium and acts as a support for all the other vitamins you ingest. Furthermore, there are studies that show vitamin C as a potential solution for treating male infertility problems.
6. Vitamins A and E
Just like vitamin C, these two elements also have powerful antioxidant properties. Both of them will clean up your cells and get rid of harmful and potentially-aging elements like free radicals. Vitamin A improves your eyesight, promotes a strong immunity, supports both growth and reproduction, and improves the health of your bones. Vitamin E, on the other hand, complements the benefits of vitamin A perfectly. It prevents the appearance of wrinkles and skin cancer. Also, it speeds up the healing of superficial wounds.
Which Are the Best Vitamin Supplement Brands on the Market? – Top 5 Choices
*The following products were listed in no particular order. Still, I have selected them based on their popularity, level of effectiveness, quality of ingredients, and consumers' opinions.
1. Multivitamin for Men by Garden of Life
This is one of the best multivitamin products for men over 30 and its structure makes it the perfect choice that can easily serve all the unique needs of men. It provides an excellent nutritional blend that supports one's prostate health. Moreover, it is made from natural raw ingredients and whole foods. It is free from any preservatives or artificial compounds.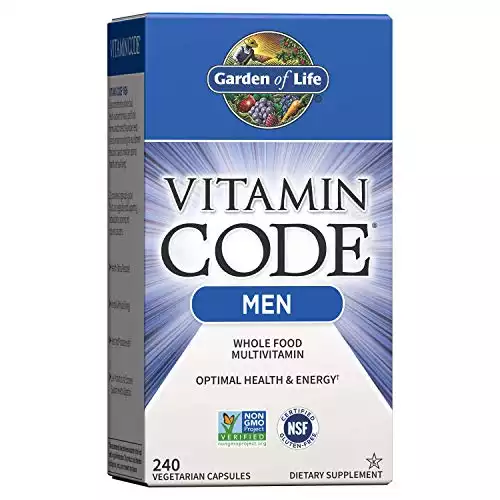 This Garden of Life supplement goes easy on your stomach due to the fact that it contains digestive enzymes and live probiotics besides antioxidants. All these elements together lead to an amazing vitality and a good general health.
Pros
The product's nutritional blend promotes a healthy heart and enhances one's overall well-being;
Multivitamin for Men is free from fillers and additives;
It is a vegan-friendly supplement;
Lowers the effects of stress and prevents you from getting sick;
It doesn't upset your stomach so you can even take it without food;
Boosts your energy and increases your body strength;
You won't catch a cold as easily as you used to;
It contains large amounts of the following essential vitamins: A, B12, and D3.
Cons
The cost of this product is quite high but it is justified by the supplement's high-quality level;
Some consumers claimed this multivitamin made them feel a bit drowsy.
Price
You can purchase the Vitamin Code multivitamin on Amazon. One container of 120 capsules costs $30 while a bottle of 240 tablets is $55.29.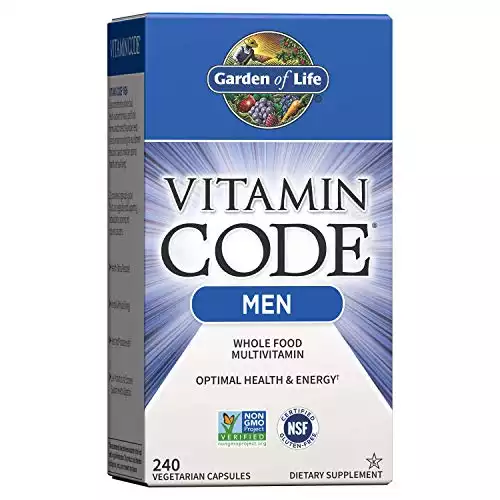 2. One a Day Multivitamin by Men's Health Formula
Unlike many other similar multivitamins, Men's Health provides a strong and concentrated formula which is why it is enough to take only one single tablet per day to achieve your desired results.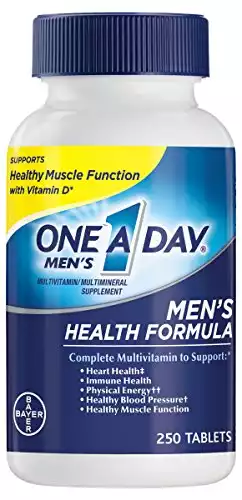 As a man over 30, you will fulfill all your organism's nutritional requirements and boost your health by taking this product. Due to its antioxidant content, One a Day Multivitamin protects your body cells, regulates blood pressure, and increases your energy.
Pros
This supplement is manufactured by a reputable brand and provides plenty of essential minerals and vitamins that the body of a man over 30 needs;
It comes with a special formula that is designed to meet a men's requirements;
Health and nutrition specialists recommend this product as a way to prevent heart health conditions;
It provides an excellent value for the money you spend on it;
It won't upset your stomach and it won't cause any digestive issues.
Cons
The formula lacks iron which is an important element of a multivitamin product and it is good for one's health.
Price
A tub of Men's Health Formula multivitamin that contains 200 tablets is marketed for the price of $13.22, on Amazon. One-time buyers will have to pay $13.92 for the same amount.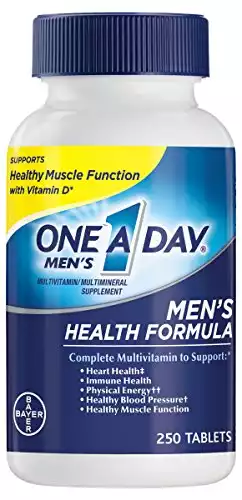 3. MegaFood Men Vitamins
This multivitamin supplement is easily digested and doesn't upset your stomach. You can take it with or without food. Either way, you won't experience any stomach discomfort whatsoever.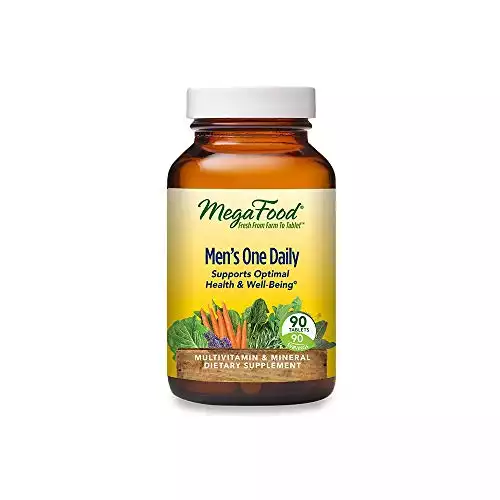 It comes with a powerful and effective collection of antioxidants and carotenoids which create a defensive shield that protects your organism from numerous health issues. Its ingredients are sourced from organic herbs and natural foods.
Pros
Contains natural ingredients obtained from whole foods;
Your body will assimilate it easily and quickly;
It is an effective product that provides quick results;
The brand is a reliable one and has a good reputation;
Contains enzymes that support your digestive system's health.
Cons
The quality might be amazing but the price is a bit high;
You need to take up to 6 servings per day if you want to achieve optimum results.
Price
On Amazon, MegaFood Men Vitamins is sold for the price of $45.04 (a bottle of 90 tablets).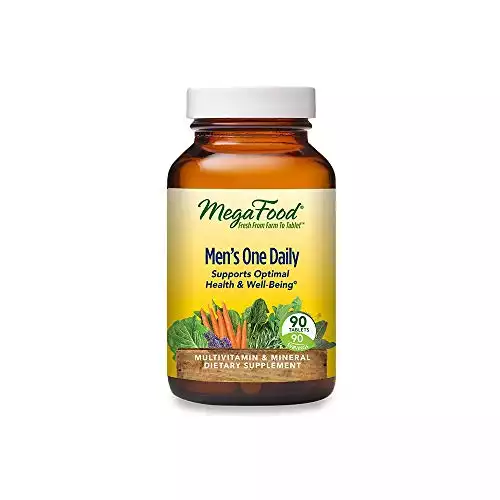 4. Men's Daily Multivitamin by Vimerson Health
Vimerson Health's multivitamin boosts your energy while also enhancing your general health. Each capsule is highly potent and it is made from natural ingredients.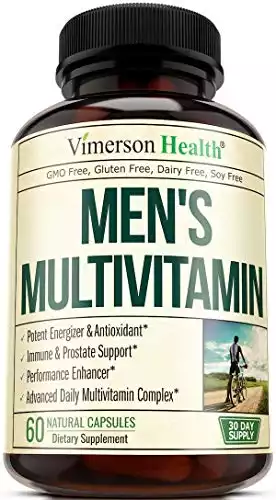 The product has received a GMP license and it is produced in the United States.
Pros
You won't deal with any adverse effects when taking this supplement: no such things as nausea, a bad aftertaste, heartburn, or stomachaches;
It is easily digestible and your organism will quickly absorb its nutrients into the bloodstream;
Its level of quality is comparable to the one provided by well-known companies and popular supplement brands;
This product improves your mood and boosts your energy;
Even if you take a blood-thinning medication, this multivitamin supplement is good for you because it doesn't contain vitamin K.
Cons
It is pretty expensive;
A few people have felt a little dizzy after taking these tablets;
It is recommended to take it with food. Otherwise, you might feel a tad sick if you have a sensitive stomach;
Its formula contains certain stimulants that can make you feel weird after taking it.
Price
If you're an Amazon Prime member, you can buy the Vimerson Health Multivitamin for the price of $18.97 (a container of 60 capsules). A one-time purchase costs $19.97.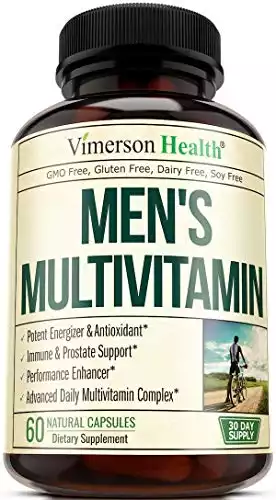 5. Opti-Men Daily Multivitamin by Optimum Nutrition
Everyone has heard about Optimum Nutrition supplements. They are some of the best health products on the market. Their multivitamin supplement works wonders for active men over 30.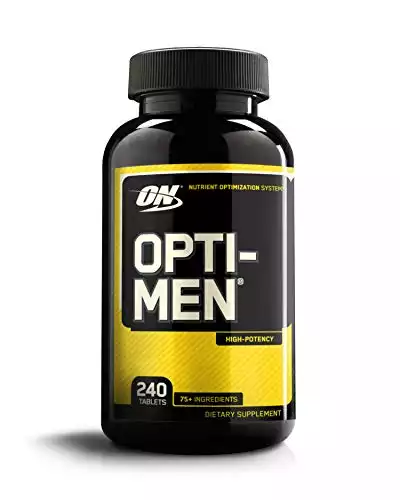 You can choose from a wide range of varieties: more than 75 active ingredients and four available blend types that contain a blend of 25 minerals and vitamins.
Pros
It is a high-quality multivitamin supplement;
You can consume it at any time without feeling any side effects;
It comes with a complete nutritional profile;
Boosts your focus and energy and improves your mood;
Supports your general health and helps you avoid getting sick, especially in winter;
It is a vegetarian-friendly product and promotes muscle mass growth;
Boosts your libido.
Cons
A few consumers have complained about these vitamins' taste, saying it is a bit unpleasant;
You must take three tablets per day to benefit from their nutritional properties.
Price
Optimum Nutrition's Opti-Men costs $33.69 on Amazon (a container of 240 tablets).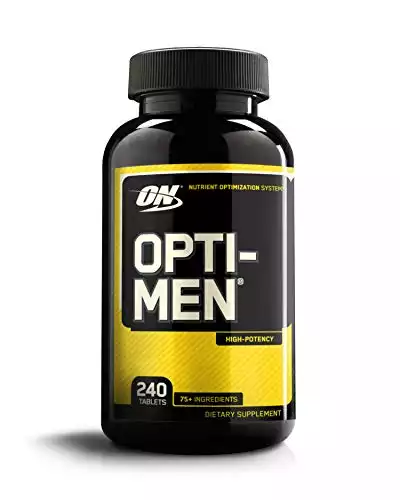 The Best Vitamins for Men Over 30 – Bottom Line
There you go! I hope that my comprehensive review of the best vitamins for men over 30 will help you make a well-informed purchasing decision. Aging can lead to problems if you don't handle it well. Fortunately, multivitamins can help you maintain an active and healthy lifestyle.
All the products mentioned in my post are worth a try because they are produced by reputable companies, they contain high-quality ingredients, and they lead to significant health improvements.
Recommended Reads: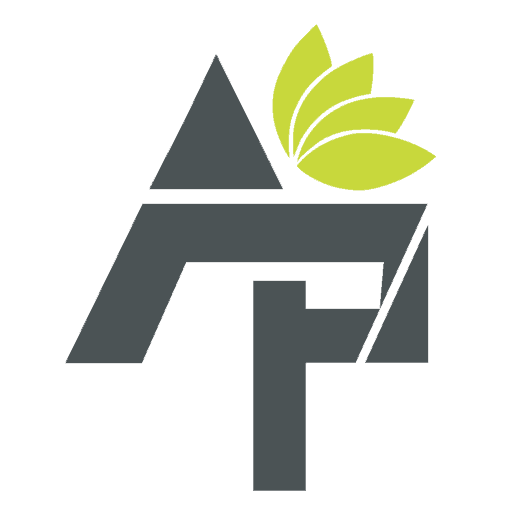 Alt Protein Team is a team of professionals and enthusiasts committed to bringing you the most up-to-date information on alternative protein, health and wellness, workouts, and all things health-related. We've reviewed a lot of products and services so you don't have to guess when you spend your hard-earned money on them. Whether you want to shed some pounds, build lean muscle or bulk, we can help you figure out what you need to do and what you need to have to achieve your goals.