You have probably heard about Sweet Defeat and even what its purpose is but you want to know more and discover this product a lot better in order to decide if you want to buy it or not. Well done, then! You have come to the right place! Below, I have detailed what this supplement is, its ingredients, the way it works, proper dosage, its costs, available purchasing packages, and what consumers say about it.
What Is Sweet Defeat?
Sweet Defeat is a natural and effective tablet made from safe ingredients that help you get rid of sugar cravings in no time. According to its manufacturer, this product is clinically-proven. Moreover, they say there's no other product like Sweet Defeat on the market, theirs being the only one backed by science (but that's probably part of the company's marketing strategy). Stick with me to discover the truth and honest details of this product.
Sweet Defeat comes in the form of mint-flavored tablets and it is made from plant-based ingredients, but you will read more about that in the following section.
What Does Sweet Defeat Contain?
It is a patented formula with natural ingredients that provide results in just a matter of seconds. Like I mentioned above, Sweet Defeat contains five plant-based ingredients:
Gymnema extract – this plant's leaf has always been used as a method to stop sugar cravings. Its primary active ingredient is gymnemic acid, which is known for its weight loss effects. It was known even by ancient cultures. It is a woody vine and grows in several tropical areas such as Africa, India, and Australia. The Gymnema plant has also been used as a natural or Ayurvedic medicine or treatment method.
Spirulina extract – spirulina is full of nutrients, and, most importantly, some of these elements cannot be found in any other compound or vitamin. It contains large amounts of potassium, calcium, iron, B vitamins, niacin, and magnesium. Spirulina is known as one of the best superfoods out there.
Mint – the mint extract included in this product is sourced from organic mint leaves and adds a cooling and refreshing effect to the tablets. Mint is both a soothing and calming herb and has been used in traditional medicine for centuries.
Zinc – this compound completes and augments the effects of the Gymnema extract when it comes to blocking your tongue's sugar-receiving taste receptors. Besides this, zinc is great for when you want to fight common colds, ear infections, and even respiratory problems.
Sorbitol – this is an ingredient that I am not very happy about. The reason why the company decided to add something sweet that is basically a sugar substitute in their crave-curbing product is still puzzling me. Still, unlike sugar, sorbitol is slowly metabolized by one's organism and it doesn't have significant negative effects on your blood sugar levels. On the other hand, some people experience certain unpleasant issues when consuming sorbitol like gas and bloating.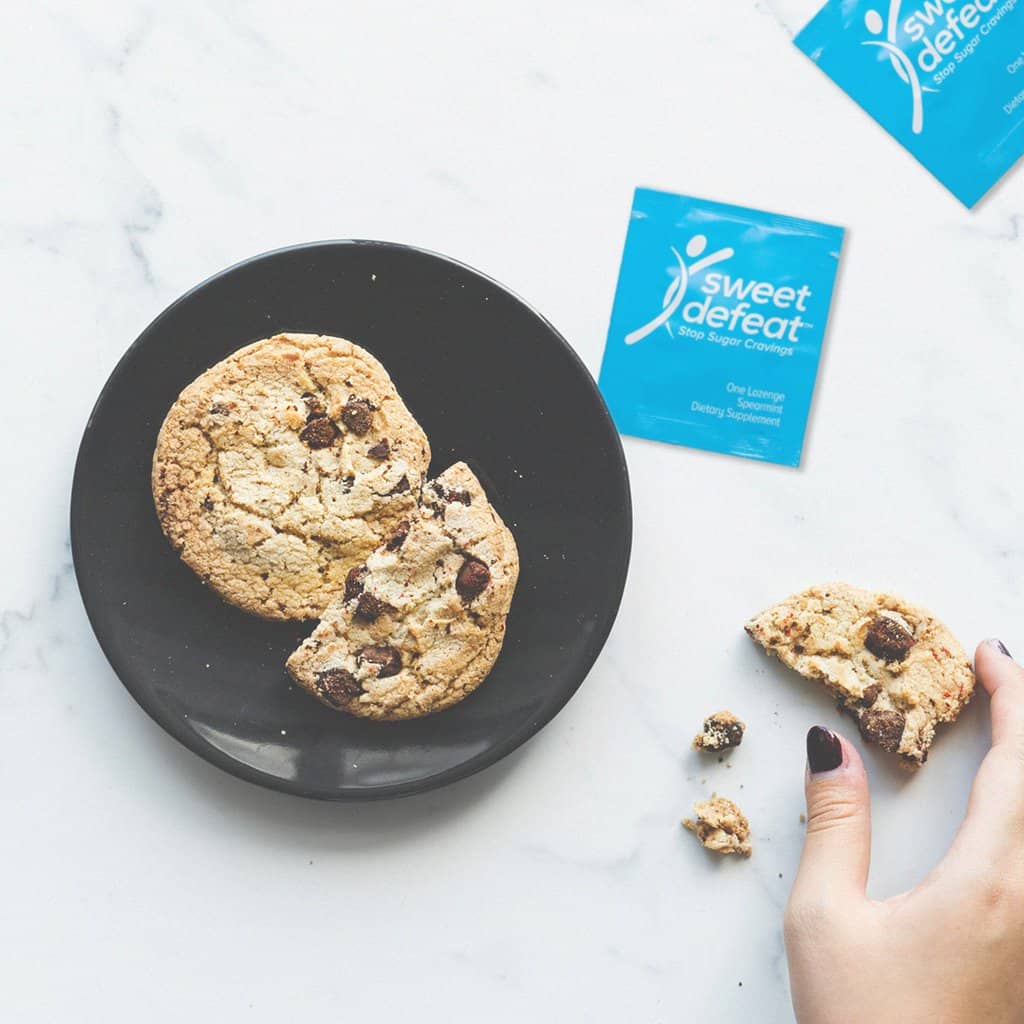 Nutritional Value
Supplement Facts – Sweet Defeat – per one serving (one tablet)
Ingredient's Name
Amount per serving
Daily Value
Gymnema leaf extract
2 mg
The daily value of this compound isn't established.
Zinc
1 mg
7%
How Does Sweet Defeat Work?
Let's talk about the science behind this product and the way it works.
Sugar cravings are initiated by the taste buds. Once you start eating something sweet, your body will get addicted to sugar and you'll have a crave for more. It is a simple yet annoying hack of the human brain. The molecules contained by sugar will then activate your tongue's taste buds which send a signal to your brain which further triggers the feeling of wanting to eat more sweet treat.
It is something similar to a vicious cycle. Once you taste the candy of your favorite flavor in your mouth it can activate your cravings for up to half an hour. The solution is to block those tongue receptors in order to stop this cycle.
Sweet Defeat reverses this entire process by suppressing sweet taste. You can say it fools your tongue's taste receptors into ignoring sweet foods.
How Long Will This Product's Effect Last?
One single serving of the Sweet Defeat product is able to suppress your cravings for sweets for up to one entire hour or so the company claims. I'm talking about a supplement that is trusted and recommended by health and nutrition experts and validated by doctors. The manufacturing company states their product offers a 100% guaranteed satisfaction.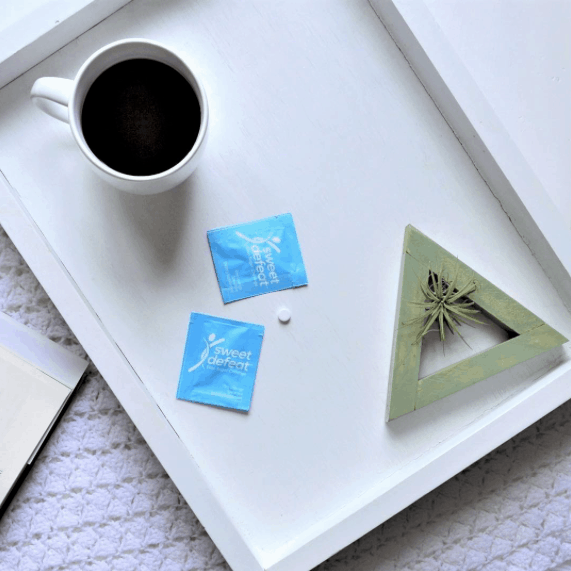 How Should You Use This Product?
Using and consuming the Sweet Defeat lozenges couldn't be simpler. All you need to do is to place one portion on your tongue and let it dissolve. You should do this whenever you really crave for something sweet. However, the company's representatives don't recommend their clients to take more than two or three lozenges per day. Moreover, it is best to take these tablets after a meal or a snack but you can also take one serving when you feel the need to do so.
Why Should You Use It?
If you want to limit yourself to healthier food choices and sugar free breakfasts;
When you want to skip dessert or make sure you only take one bite;
To curb midday cravings and stick to your main healthy or low-calorie meals;
To avoid late-night snacking or to not overeat when you're out with friends.
Which Is the Proper Dosage of Sweet Defeat Supplement?
Although there are some suggestions on how many tablets you should take each day, consuming this supplement is pretty flexible. What I mean by that is you can use the product on a daily basis, as needed. One thing you should consider, though, is the small amount of zinc contained by these lozenges. Because of that, adults should not consume a very large number of servings per day. The maximum number can be 40 tablets but, normally, you will never need so many of them in one single day.
Is This a Safe, Certified, and Reliable Product?
Sweet Defeat is definitely a safe product. First of all, it is a certified supplement that meets all the FDA requirements. The FDA is a trustworthy institution that regulates all dietary, health, and nutrition products, ingredients, supplements, including the way these items are manufactured and distributed.
Usually, dietary supplement manufacturers are not obliged to receive the FDA's approval or meet their requirements before launching their products on the market. In any case, they must be regulated under federal law in order to ensure the products' level of safety.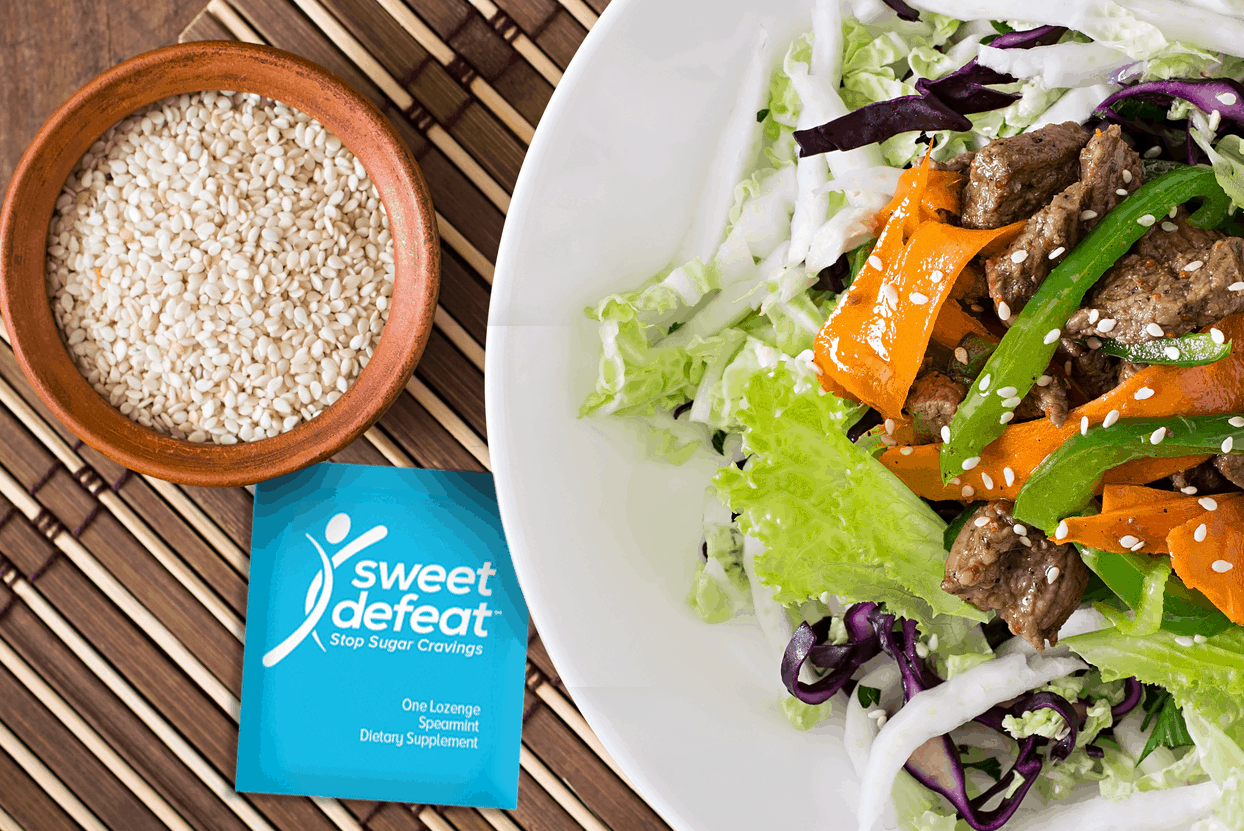 Is Sweet Defeat Truly Effective?
According to most reviewers, it appears that Sweet Defeat is an effective product. Furthermore, there are some studies performed by independent third-party institutions that show the way Sweet Defeat lowers both the craving and consumption of high-sugar foods. These studies were published in several peer-reviewed journals so there's no doubt about their transparency.
On the other hand, the achieved results of taking these tablets might vary depending on each person's organism, the way the body reacts to the supplement's properties, and on the way the clients use Sweet Defeat. This is why it is very important to follow all the recommendations and suggestions of use written or provided by the company.
Where and How Can You Purchase Sweet Defeat? How Much Does It Cost?
Sweet Defeat is available for purchase on the brand's official website. You can either make a one-time purchase if you have never tried this supplement before or you can choose to become a member of their subscription program which will bring you certain advantages.
If you want to purchase this supplement, you must press on the Order Now or Get Sweet Defeat buttons. Either one will take you to the checkout process. There, first you need to select your desired quantity:
One box of 30 tablets costs $29.99 which is almost $1 per serving;
Two boxes which translate into a quantity of 60 lozenges are sold for the price of $49.99 which means that one portion is $0.83. This option is the most popular one among clients;
Three boxes which are equal to a quantity of 90 tablets are marketed for $69.99. This third package is also the most advantageous one when it comes to price per serving ($0.78).
Then, you must create an account, if you want to become a subscriber. You will do that by entering your email address and password. Subscribers benefit from the auto-shipment program so you can rest assured you will never run out of these tablets.
They will be delivered to your doorstep on a monthly basis. Pay attention to the discounts that the company offers because they use to provide a promo code from time to time. Also, you are free to cancel your order anytime you want, no strings attached.
The only payment method currently available on the website is via credit card. You must enter the card's credentials that the website's form requires. From the moment you place an order, the estimated delivery time is only 2-3 days.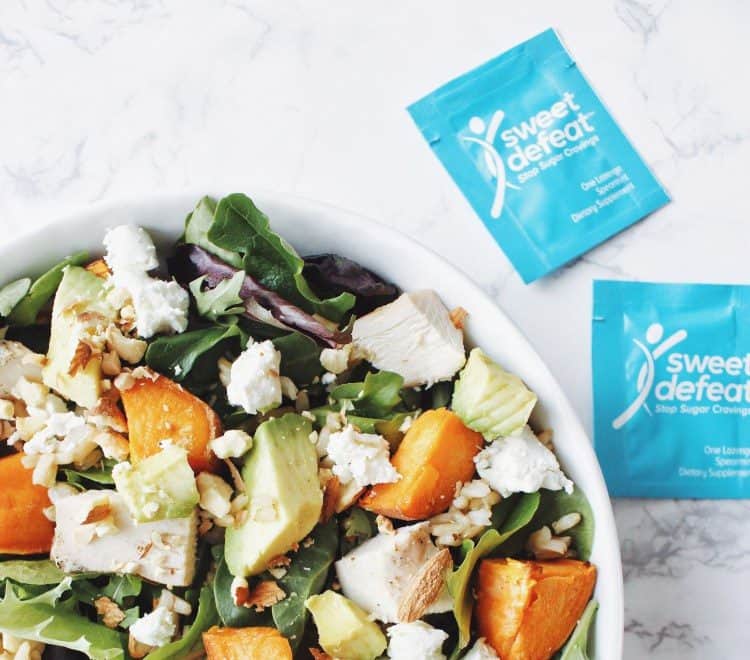 What Are Consumers Saying About Sweet Defeat?
Most of the company's clients are women but men are also eligible to consume this product without any problem at all. After scrolling through their reviews, I have seen that many professional athletes, models, and bikini contest competitors are huge fans of this product. This makes me question how reliable this product truly is.
After all, when a supplement is promoted by doctors, experts, and athletes through paid endorsement, that makes one think whether Sweet Defeat truly delivers what the company promises. To make sure that what the manufacturer and other "brand ambassadors" say is true, I tried to search real and honest reviews and opinions provided by regular customers.
So, the ones that I found seem to be all positive and people seem to praise the product. The thing is, I was not able to find a lot of reviews from people like me and you so I don't know how relevant these few opinions are. All in all, I tend to remain a little skeptical when it comes to the "wonders" this supplements can accomplish.
Frequently Asked Questions
Is Sweet Defeat FDA approved?
Sweet defeat is a herbal supplement that claims to curb your cravings with its all-natural ingredients within seconds of use and yes, the FDA approves of Sweet Defeat as being safe to use.
How does Sweet Defeat work?
Sweet Defeat is pretty simple to use. Just keep it on you at all times and when it's time to use it, just put the lozenge in your mouth and let it dissolve.
How long before Gymnema Sylvestre works?
Gymnema Sylvestre is the active ingredient of Sweet Defeat and it has been used for centuries. Research shows that people will notice the effect of taking Gymnema Sylvestre on their body's weight after three months.
Putting It All Together
Like I said, sugar cravings are caused by your tongue's taste receptors. Most people deal with this issue, including me (believe me, I am a huge fan of sweets and I am a person who has a large sweet tooth) but now there's an effective way to fight that weakness without harming your body.
Sweet Defeat seems a pretty solid product if you ask me. One thing I like about this supplement and I believe it is a strong advantage is the fact that it actually works for all types of sweet stuff, including sugar substitutes and even artificial sweeteners such as sucralose, stevia, and aspartame. However, I think one should fight cravings in a simpler way and not relying on pills or tablets all the time.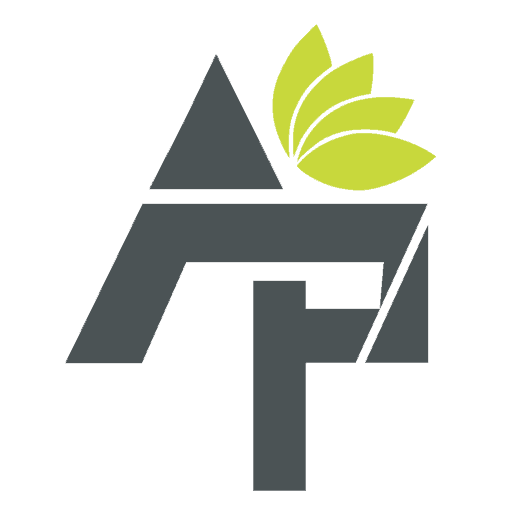 Alt Protein Team is a team of professionals and enthusiasts committed to bringing you the most up-to-date information on alternative protein, health and wellness, workouts, and all things health-related. We've reviewed a lot of products and services so you don't have to guess when you spend your hard-earned money on them. Whether you want to shed some pounds, build lean muscle or bulk, we can help you figure out what you need to do and what you need to have to achieve your goals.