Not all bacteria are bad. Your body, especially your digestive track, is full of good bacteria that keep your body running smoothly. Probiotics are live bacteria and yeasts that help keep your guy healthy.
While researchers are still tying to determine the specifics, probiotics help your body by moving food through your digestive track. Many doctors recommend probiotics for people who suffer from irritable bowel syndrome, antibiotic-related diarrhea, and infections diarrhea caused by viruses, bacteria, or parasites. Probiotic supplements help replace and balance your "good" and "bad" bacteria.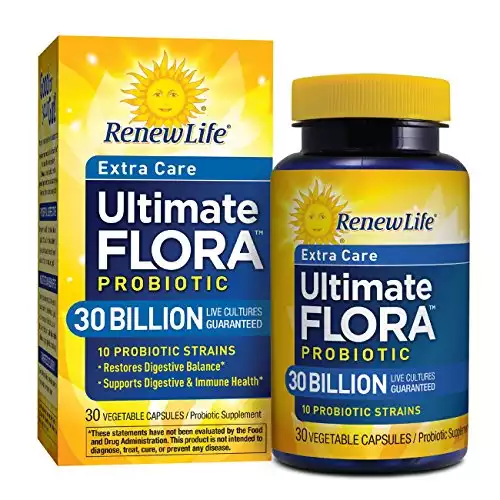 About the Company
For the past two decades Renew Life has been developing high quality digestive care supplements to help people achieve optimal health from the inside out. The Florida-based nutritional supplement companies makes a comprehensive line of high-fiber formulas, colon cleanses, digestive aids and enzymes, and probiotics.
Renew Life developed Ultimate Flora over a decade ago for digestive wellness. Ultimate Flora has become and remains the number one probiotic health supplement brand in health food stores today. If you are looking to empower and elevate your digestive health, Ultimate Flora can help you improve your quality of life.
About Renew Life Ultimate Flora Probiotic
Renew Life Ultimate Flora is the leading probiotic product line featuring probiotics for multiple demographics and needs. Each product is a high-potency formula containing billions of live cultures in each serving.
Ultimate Flora contains multiple strains of Bifidobacteria and Lactobacilli, which are the most prevalent and scientifically researched bacteria naturally found in the human gut. Products range from 3 billion to 200 billion live cultures per serving.
Ultimate Flora comes in different forms from capsules to chewables to gummies. The most popular form of Ultimate Flora comes in a delayed-release vegetable capsule designed to help ensure that the probiotic cultures reach your intestinal tract.
The gummies come in assorted fruit flavors containing B. coagulans to help the probiotics reach the gut. While other health supplement companies only provide probiotics for adults, Renew Life has created Ultimate Flora probiotics for adults, mature adults, kids, and babies. There is a Ultimate Flora probiotic for the whole family.
The Specs – At a Glance
Ultimate Flora Product Lines:
Everyday, Extra Care, Kids, Men's, Women's, Adults 50+, and Colon Care
Forms Available:
Capsules, chewables, fizzy drink mixes, gummies, powder, and travel packs
Strengths Available:
3 Billion, 15 Billion, 25 Billion, 30 Billion, 50 Billion, 80 Billion, 90 Billion, 100 Billion, 150 Billion, 200 Billion
Probiotic Strains:
Bifidobacteria and Lactobacilli
Does Not Contain:
Yeast, Binders, Corn, Fillers or Artificial Ingredients, Gluten, and Wheat
Retail Cost:
Varies on product line. Ranges from $9.99 (fizzy drink mix) to $67.99 (60 capsules).

See this listing
The Reviews – What Others Are Saying
Renew Life offers a wide variety of products to meet the needs of almost everyone. From unflavored powdered mixes designed specifically for babies to a 200 billion live culture 7-day intensive program to restore intestinal flora balance, there is an Ultimate Flora product for everyone in the family.
Renew Life Ultimate Flora consistently ranks as one of the top probiotic supplements in the health food marketplace and for good reason – the product is high quality. Each product features the most prevalent "good" gut bacteria, Bifidobacteria and Lactobacillus, along with eight other strains. Each product ranges in strength for 3 billion all the way to 200 billion live cultures per serving.
While there are multiple different probiotic strengths available, there is no recommended set dosage. It's best to consult with your healthcare provider for advice when choosing a probiotic strength. Many healthcare providers recommend taking a daily or every other day dosage of one to three billion.
To help correct an imbalance or digestive issues, higher strengths can be taken daily for up to two weeks. Remember to always consult with your healthcare provider before taking a higher dosage.
Renew Life stands apart from other brands because it uses pure ingredients and is allergy friendly. All Ultimate Flora products contain no dairy, gluten, nut, wheat, and egg. The vegetable capsule form is designed for a delayed release in the intestine track to ensure that your stomach acid doesn't kill the bacteria and they make it to your intestine.
The gummie version of Ultimate Flora contains B. coagulans, another probiotic strain that helps all the probiotic strains survive stomach acid. While the Renew Life stomach acid resistance technology is efficient in delivering the probiotics to the intestine, other leading brands use Bio-Tract technology, which is far superior to Renew Life's technology.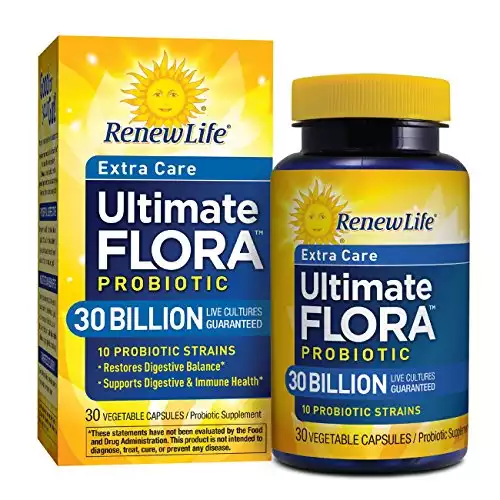 Ultimate Flora Storage Considerations
Many probiotic products need to be refrigerated, but Ultimate Flora products don't have to be as they can be stored up to about 77oF. However, best practice is to keep any probiotic refrigerated for optimum use, but due to its ability to withstand higher temperatures, you can easily throw a couple pills in your purse for on-the-go use.
Ultimate Flora Cost and Pricing
The only significant negative that most reviewers point out about the product is its retail price. There is no way around it – Ultimate Flora is expensive. The price depends on the specific product and quantity purchased, but you're looking at an average price of about $1.50 per serving.
You can find the product cheaper online and sometimes on sale at health food stores, but even on sale the products will cost about $1.00 a serving (check here for discounts).
There are much cheaper alternatives available like Philips Colon Health Probiotic Capsules and InnovixLabs Multi-Strain Probiotic.
The Pros of Renew Life Ultimate Flora Probiotics
Multiple product lines designed for specific populations (i.e., baby, adults, women, etc.)
Available in multiple forms from capsules to gummies to powders
A wide variety of culture strengths to meet your needs
Allergen-free
Quality, purity, and potency guaranteed through expiration date
Does not have to be refrigerated
The Cons of Renew Life Ultimate Flora Probiotics
The Verdict – My Final Take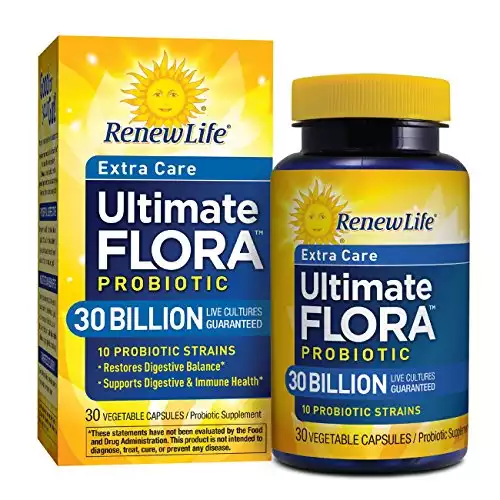 Overall the Renew Life Ultimate Flora Probiotic products are some of the best in the probiotic marketplace. The product line contains varying products designed for specific populations and has a wide variety of strengths ranging from 3 billion all the way up to 200 billion.
If you hate swallowing pills, don't worry. Gummies and powders are available in several product lines. The major negative about all the Ultimate Flora products on the shelf are its price tag.
There is no doubt about it; Ultimate Flora is expensive even when on sale. If you need something a little more budget friendly, you'll need to look elsewhere. But, if you're not concerned about price then we recommend trying Renew Life to help get your digestive health back on track.
Recommended Reads: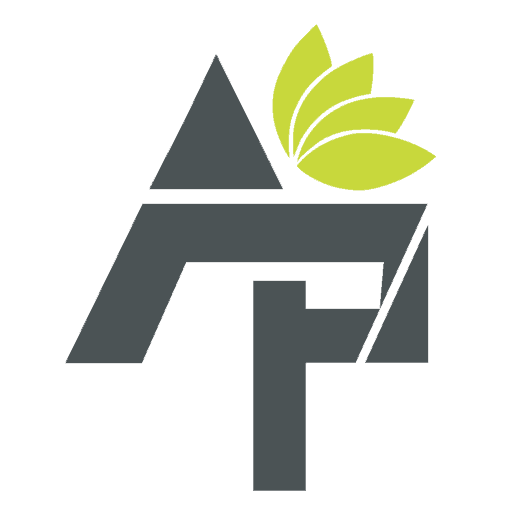 Alt Protein Team is a team of professionals and enthusiasts committed to bringing you the most up-to-date information on alternative protein, health and wellness, workouts, and all things health-related. We've reviewed a lot of products and services so you don't have to guess when you spend your hard-earned money on them. Whether you want to shed some pounds, build lean muscle or bulk, we can help you figure out what you need to do and what you need to have to achieve your goals.