We're all somewhere on the journey to good health. Some of us are well on our way to having the body of our dreams while some of us are just getting started. No matter what step you're on in your transformation, there are many different tools, apps, and assistants out there to help you through the process.
I'm comparing Lifesum vs MyFitnessPal in this guide and the goal is to help you make a decision on the best health app to help you through your journey. By making the right decision early on, you just might have a better chance of sticking to your diet and exercising more often.
Main Differences Between Lifesum vs MyFitnessPal
The Main Differences between Lifesum and MyFitnessPal are:
Lifesum helps you create meal plans

Lifesum focuses more on overall lifestyle changes rather than calorie counting

MyFitnessPal seems like the better choice for those who are on strict calorie counts

Lifesum works alongside your current diet (ex. Keto, clean eating, etc)

MyFitnessPal offers 3,282,000 different foods and recipes to choose from
What is Lifesum?
Lifesum is a health and diet app intended to help people lose weight, keep track of their calories, and ultimately live a healthier life. It helps you by integrating into your current lifestyle and allowing you to make small changes that will result in overall improved health and better meal planning.
The app comes with a premium and free options and their free plan offers enough for you to get started. If you find that Lifesum is actually making an impact in your life, upgrading to the premium plan is simple and you'll be able to move all the data over when you do.
In addition to counting calories and keeping track of your weight, you also gain access to things like water intake tracking, health assessments, fitness tracking, and a community of others who are in the same stage as you in your journey.
One of my favorite things about Lifesum is that it has a bit of automation to it so you don't have to manually input goals and objectives all the time. If you're accurately entering your food, water, and exercise, the app will provide you with goals you should reach based on your target weight.
Saving time is crucial to weight loss because if it requires too much of your time to enter your meals and track everything, you're decreasing the likelihood of you sticking with it long-term.
What is MyFitnessPal?
On the other side of the coin, we have MyFitnessPal. I have spent many years using this app for a variety of different purposes. Whether I was just trying to lose a few extra pounds from the holidays or plan out an entirely new workout plan, MyFitnessPal was helpful for all of it. It's one of the most popular apps for calorie counting and food documenting but does it offer as many integrations and features as Lifesum?
The first thing that really puts MyFitnessPal ahead of Lifesum is the fact that you get access to their huge database of recipes and foods. There are more than 140 million people using the app and it's actually owned by Under Armour now as well.
Another great feature of MyFitnessPal is the fact that you can integrate it with Under Armour apps like Map My Run. Map My Run is a GPS run tracker with routes all over the world.
The sheer volume of users on MyFitnessPal immediately gives it an advantage over Lifesum because users are populating the app with all the information you want and need.
At first glance, it appears that this app is the right choice for those who are serious about adding exercise to the weight loss routine. If you're trying to lose weight but simply counting and tracking calories isn't working for you, MyFitnessPal might help by adding a fitness element to the game.
In addition to the fitness features, you also get all the obvious like a food diary, hydration tracking, a full community, and helpful daily recipes and tips to keep you on track.
Plus, MyFitnessPal offers a decent free plan that is enough to give you a taste of what you'll get if you upgrade.
What to Look for in a Weight Loss App?
Now that you have a little understanding of Lifesum vs MyFitnessPal, let's talk a little about the features you'll want in the best weight loss app. If you're determined to put a dent in your weight loss goal, these are the features you'll want to make use of each day.
Food Diary with Calorie Counter
The first and most obvious thing that you'll want in your diet app is a food diary that keeps track of your calories and provides you with a rolling total of everything you've eaten in a day. Remember, everyone has a different path towards their weight loss goals so this may not apply to you.
If you're not counting calories at all and focusing entirely on exercise and fitness, MyFitnessPal might seem like the way to go. That's partially true.
I like the fact that Lifesum focuses more on whole life changes rather than calorie counting. They don't make you feel like you're going to be entering your food into an app for the rest of your life whereas, MyFitnessPal does.
Another important aspect of the food diary feature is the nutritional info. Neither Lifesum nor MyFitnessPal offers nutritional info at the free level but if you upgrade you'll get it for both.
I believe that MyFitnessPal may offer more details about nutrition simply because the app has more food and recipes on it due to its popularity. Chances are the data is going to be more accurate as well.
Hydration Management
Both of these apps offer a hydration management feature but I personally prefer the way Lifesum does it. It doesn't just say how much water you need to take in but instead, provides reminders throughout the day to keep you on track. This feature is helpful if you're the kind of person who is busy during the day and might forget to drink enough water.
Not to mention the fact that drinking the right amount of water can aid in weight loss by helping you feel full longer.
Exercise Tracker
I am a huge fan of all the integrations that MyFitnessPal provides to help you develop an exercise routine and stick with it. The best weight loss apps will not only assist you in keeping track of your exercise but it will actually do the tracking for you.
You can sync the app with a variety of others like Map My Run to track details like the total distance, elevation climb, and how many calories you burned.
Best of all, when you do that it'll subtract those calories from your total consumption for the day so you'll have the most accurate data possible.
Lifesum on the other hand doesn't offer as much assistance when it comes to exercise but it does allow you to manually enter your exercise and document how many calories you burned. It will subtract those calories from your daily total and provide you with an overall rating for the day to help you visualize your progress.
Community Support
One of my favorite things about both of these apps is the fact that you get access to a community of other people who are on the same journey as you. It's like a social network where everyone supports and lifts each other up based on their goals and objectives.
You can make posts when you reach certain milestones and also comment on other people's posts and give them the encouragement they need. This is great if you sometimes feel like you're alone on your journey or you don't have anyone in your household to support you.
The only thing I could say about this feature is the fact that MyFitnessPal might be a better choice if you're using this as the deciding factor. The app has far more users so you will have a better chance of finding people who are going through the same struggles as you.
Healthy and Simple Recipes
The best health and fitness apps should be able to offer suggestions for what you eat as well based on your diet. This is where Lifesum really succeeds.
Not only does the app include a food diary where you can track what you're eating and count calories but it also comes with specific diet plans based on many popular diets.
Some of these diets include:
Ketogenic (easy, medium, strict)

Classic

Food for strength

Mediterranean

Clean eating

6:1

Scandanavian

…and more
If you follow one of these diet plans, the app will offer suggestions and tips based on how you should be eating in regards to these plans. You'll need to sign up for a premium subscription to gain access to these though.
Access to Health Tips and Premium Features
The last thing I consider when looking at a health app is the human touch. Are there any premium upgrades that allow you to receive one-on-one coaching with a trainer or nutritionist? Is there anything even close to this if I wanted it?
MyFitnessPal falls short in this area because they don't offer any premium level coaching or nutrition assistance. While you can get plenty of helpful tips and tricks on the app it would be nice to know that a live person is there if you really feel like you've hit a wall.
Lifesum also doesn't offer any type of coaching or one-on-one attention. Again, the app offers tips and assistance when you want it but it would be nice to have a live chat or something of that nature to tap into when you feel like you need it.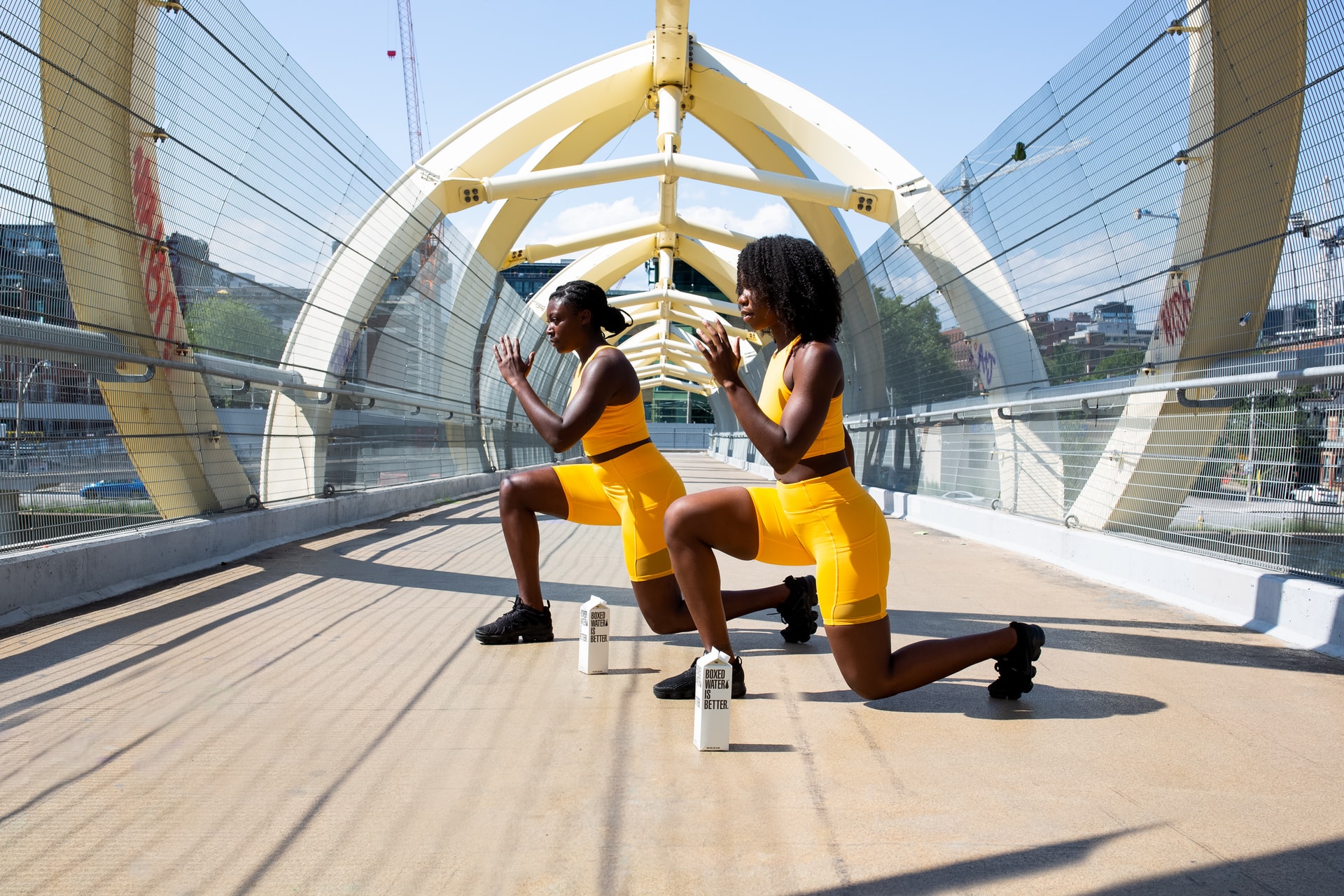 Lifesum vs MyFitnessPal: Compared
You've seen the features, you've compared the two, and you know what to look for in the best weight tracking app, now we need to make a choice.
I feel that MyFitnessPal is the better of the two.
MyFitnessPal offers monthly packages for $9.99 where Lifesum forces you to sign up for three months

MyFitnessPal offers more meal options and food choices to track calories

MyFitnessPal integrates with the most popular diet and exercise apps

MyFitnessPal offers a better community of people on the same path
If you're torn between the two I think it will help to look at it this way. They're both free to start so you can shop around and check each of them out.
The features you'll get for free are limited but the good news is that MyFitnessPal is only ten dollars to try it out. If you try it and you're not impressed you could sign up for a three-month plan with Lifesum.
I've found in my experience that MyFitnessPal is simply a better "all-around" tool to assist with weight loss and healthy living.
Frequently Asked Questions
When it comes to settling on an app to help you transform your body, questions are sure to arise. The goal of this section is to answer as many of your questions as possible.
Question: What are Lifesum meal plans?
Answer: Within the Lifesum app are specific meal plans like Keto and Meditterranean. You can follow these plans and the app will suggest meal ideas to help keep you on track with your goal.
The one complaint I have about it is the fact that you can't break away from the plan very easily even if you wanted to switch it up for a day. It's a very strict meal plan. Some might enjoy this but I found it difficult to sustain.
Question: Does Lifesum work with Garmin?
Answer: Yes, you can connect your Lifesum app with Garmin to track your exercise distance and ultimately convert that into calories lost. If you're focused on walking or running I recommend MyFitnessPal because you can sync it with Under Armour's "Map My Run" which makes it much easier.
Question: What is the best free weight loss app?
Answer: MyFitnessPal and Lifesum are definitely at the top of the list when it comes to free apps. I would recommend going with MyFitnessPal because it offers a bit more for free. Also, if you're not dedicated to knowing every little nutritional fact about what you eat, you can actually get quite a bit use out of the free version.
Final Thoughts
We all have our own personal weight loss goals and that's what makes these apps so great. In the comparison of Lifesum vs MyFitnessPal, MyFitnessPal comes out on top. That doesn't mean you wouldn't find Lifesum useful, it simply means that I think MFP offers more value and more features for your buck.
No matter what, sitting idly by is not going to help you reach your target weight and get the body you dream of. Don't let this one decision hold you back. Settle on an app and get to work!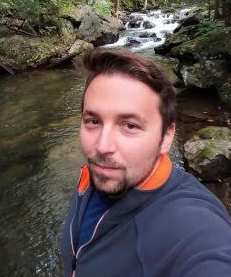 Coty Perry is a self-proclaimed gym rat who competed in weight-lifting tournaments during high school and in college. He went through training with expert weight lifting and still holds lifting records for power clean at Northampton College and North Pocono High School.
Becoming so good at weight lifting requires a strict diet and weight lifts always want to find ways to increase their mass and take in more calories to gain muscle faster. At 5'6″, Coty had to work twice as hard to gain muscle mass and compete, but he was able to do this through high protein and healthy fat consumption. His experience in weight lifting, mentoring from experts, and obsession with fad diets is why Coty feels confident in providing the best information to people that want to increase muscle mass and feel the strongest they've ever felt in their lives.