Wouldn't it be nice if people were born with a built in "flatten belly" button? Well, "nice" doesn't even begin to cover the notion. Since that is not the case, we are forced to look for other options. Some of these options include supplements designed to target that annoying mass of fat that hangs from our abdomen.
Why? Because no matter how self-confident you are, being congratulated on your pregnancy, or being told that you should worry about your health, will definitely shake your self-esteem.
So, from all the bellies and all the belly burning products out there, we choose to put under the microscope "Ab-Cuts". We will, examine, analyze and determine if it does what it says, or if it's just another money-maker.
Ab cuts 5 – in – 1 (fat fighter – Belly formula) promises to help you burn fat while promoting muscle growth. The supplement comes in the form of capsules, and one package contains 60 capsules. The recommended serving size is of 2 capsules per day.
The price per package varies between 23 and 28$, for a month's supply. So, why is it supposed to help you lose weight? The so called weight-loss proprieties are found in its main ingredients: CLA (conjugated linoleic acid) obtained from safflower oil, Garcinia Cambogia extract, Chromium Picolinate, Green Tea extract and Green Coffee bean.
Key Ingredients Analyzed in Depth
So, in the name of science, let's see if these ingredients could, theoretically, help you lose your baby fat.
CLA
CLA is an essential fatty acid. Yes, you are reading this correctly. There is fat in an anti-fat supplement. Why would anyone use fat, to lose fat? The fact is that fats are not all alike. To keep this simple, there are good fats and bad fats. Bad fats go to your arteries, your organs and yes, to your belly.
Good fats, on the other hand, are needed by the body in order to: create new, healthy, cells, to keep you skin wrinkle free and your hair shiny, and ultimately, to fight bad fat. One of the ways good fats do this, is by increasing the HDL cholesterol (also known as good cholesterol), which protects you liver and your arteries while also preventing heart disease.
CLA is naturally found in small quantities, in certain foods like red meat and butter, but in the case of this particular supplement, it's obtained from safflower oil, not the best of sources.
Diet supplementation with CLA, is said to boost metabolism, and to have a positive impact on weight loss. But, we all know that companies will say just about anything, to convince you to buy their stuff. Luckily, there were many studies conducted on the effects of CLA, and many of these studies focused on obesity and other metabolic conditions.
A study led at the University of Wisconsin- Madison, published in August 1977, found that CLA reduced fat deposits in mice. A meta-analysis (this is just a fancy way of saying that the researchers studied a bunch of other studies), published in the American Journal of Clinical Nutrition, found that a 3.2 g/d dose of CLA produced only a modest loss of fat in humans.
How modest? 0.09 KG per week. This means that you'd need 11 weeks to lose just one Kg of body fat. Not so impressive, right? Believe it or not, we are not done with this ingredient yet.
There is some bad news about it. A study published in 2002 in the Journal of Diabetes Care, showed that in obese men who suffered from metabolic syndrome, CLA actually increased insulin resistance and blood sugar levels, while reducing HDL cholesterol (yep, the good one). It did get the job done by slightly reducing the abdominal diameter, but at what cost?
To wrap it up, CLA can help you lose a bit of weight, a very small bit, but you should be extra careful in taking it, and you should also make sure that you are taking routine blood test, to make sure that it is not affecting your metabolism the wrong way.
Garcinia Cambogia
Next on our "to investigate" list is Garcinia Cambogia.
Garcinia Cambogia is a fruit. What is so special about this fruit that it became a weight-loss fruit? It contains a compound called HCA, short for Hydroxycitric acid. This compound acts directly on carbohydrates, those nasty little nutrients that we need so much, but which are transformed to fat.
HCA tends to influence the metabolism in such a way that it reduces the number of carbohydrates that are transformed into fat.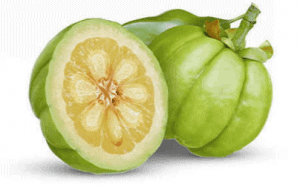 Although the chemistry sounds nice, let's focus, and see if it can actually be applied to our bodies. We all know that a textbook of theory won't necessarily be useful in real life.
There are many studies conducted on the effect of Garancia Cambogia, the bad news here is that most of the studies that came to a positive conclusion were conducted on animals, and we can't always compare our bodies to those of mice. Thankfully, some researchers were nice enough to gather a bunch of human trials, and to analyses them.
They published the meta-analysis in the Journal of Obesity in 2011. They have found that some of the trials on Garcina Cambogia weren't exactly perfect, because they lacked important tools and data, so they excluded them.
The remaining studies brought to light the fact that Garcinia Cambogia, as a supplement, can slightly influence weight loss. The average amount of weight, lost by all the participants in all the studies, was of 0.88 kg. Just to paint a picture, a pair of jeans can weigh up to 0.7 kg.
Nevertheless, the bright side about Garcinia Cambogia is that it has no known side effects, and that it's also an anti-oxidant.
Chromium Picolinate
Moving on, next on our list is Chromium Picolinate, a trace element, which in small amounts, is needed by the body. Chromium used as a supplement is a bit of a controversy, since chromium deficiency is very rare, and in high amounts, it can be toxic. Why did they put it in Ab-Cuts?
Chromium has a tendency to influence insulin by increasing its potency. A study published by the American Diabetes Association, in 2006, demonstrated that Chromium Picolinate, can improve insulin sensitivity and glucose control, in patients suffering from type 2 diabetes. This idea convinced many that it can suppress appetite and help in weight loss.
However, research performed at the Naval Health Research Center in San Diego, showed that Chromium Picolinate isn't efficient in reducing body fat. So, if you suffer from diabetes or you have troubles with your blood sugar, you may benefit from the effects of this particular ingredient in Ab-Cuts, but it won't help you lose weight, and thankfully it is toxic only in large amounts.
Caffeine
If you are starting to doze off, wake up, because we've arrived at the interesting part.
The next ingredient in Ab-Cuts is coffee, green coffee bean to be more exact. Well… everyone agrees that coffee will keep people awake, but can it shake off the belly? Let's see.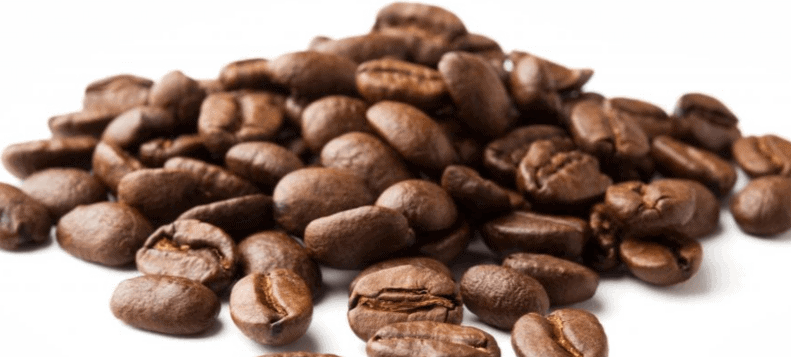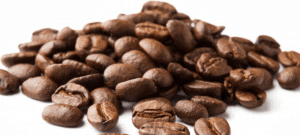 As you already know, instead of looking at hundreds of studies, it's easier, and much more efficient to look at a meta-analysis. One such paper was published online, in August 2010, and it focused precisely on green coffee extract as a weight loss supplement.
It used only three trials, and it has found that there was a significant difference between those who used the green coffee supplement and those who used a placebo (dummy pill). This time, the difference was of 2.47 kg.
The reason for this seems to be related to the fact that green coffee extract decreases the amount of glucose absorbed in the intestine. In the body, glucose turns to fat if it's not put to good use (exercise).
Nevertheless, three studies aren't enough to prove a theory, and further trials are needed to establish if green coffee really does influence weight loss.
Green Tea
The last ingredient in Ab-Cuts formula is green tea, and it does deserve your attention. As you probably already noticed, green tea is the tea of the century. It seems to be everywhere, but especially in weight-loss supplements.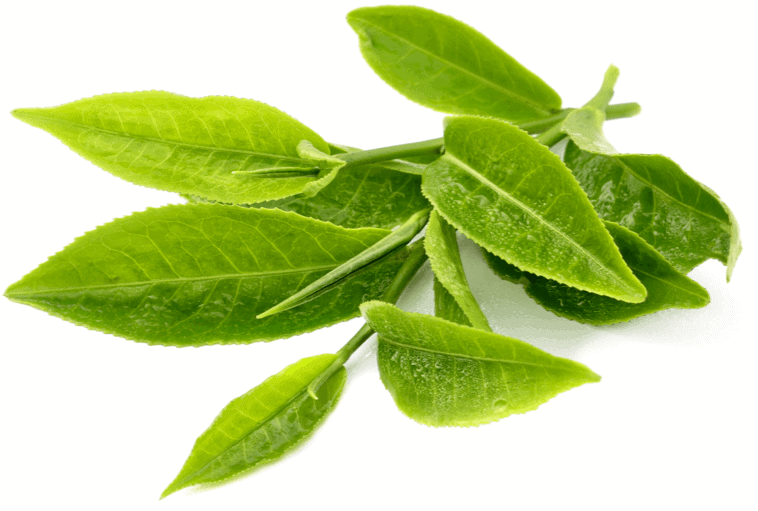 Green tea originated in China and it is widely known for its health benefits. It contains amino acids, enzymes, minerals and flavonoids, which are important for health. It is also rich in caffeine which boost metabolism by accelerating heart rate.
The effects of green tea in weight loss are mainly attributed to its thermogenic effects. This means that it can rise your body temperature a little. When this happens, you will burn more calories.
A study published in the Journal of Clinical Nutrition, in 1999, found that green tea promotes fat oxidation, and that it can be involved in the control of body composition. In 2012, a comprehensive study was published, and it concluded that green tea can have a moderate impact on weight loss.
The average weight, that the participants to the study lost, was between 0.6 and 1.6 kg, and they've also lost between 0.3 and 1.7 cm in waist circumference. So, green tea is healthy, it can boost your metabolic rate, but it won't work miracles on the belly.
The Pros and Cons of Ab Cuts
Before we come to a conclusion, let's take a look at the Pros & Cons of Ab-Cuts
Pros
Most of the ingredients are shown to help in weight loss;
It comes in the form of capsules, so taste won't be an issue;
You will get an energy boost from the caffeine intake;
It also contains lots of antioxidants that might improve your overall health condition;
A package will be enough for an entire month.
Cons
If you don't normally drink coffee or tea, you might have trouble sleeping;
The CLA contained might decrease your good cholesterol levels;
The CLA contained might also increase your blood sugar levels;
The caffeine content can make you feel more anxious;
CLA extracted from safflower might interfere with medication like: Anticoagulants, Asprin, Dicoflenac, Ibuprofen, Naproxen, Dalteparin, Heparin, Warfarin and others;
It is not advised to take supplements extracted from safflower if you are pregnant or breastfeeding.
Final Thoughts – Is it Worth it?
In conclusion, there is no evidence to suggest the fact that Ab-Cuts could, on its own, promote massive weight loss. More importantly, there isn't sufficient evidence that it will target fat accumulated on the abdomen.
The fact that it could potentially affect good cholesterol and blood sugar levels in a negative way, should convince you to undergo additional tests if you plan to buy and use this product.
Sadly, this product can't be called a "flatten belly button", but with additional dieting, exercise and with a few doctor's visits, it might help you melt that belly away. Taken in a wholistic approach to weight loss, it's a decent supplement. Check out this listing for the latest deals.
---
Disclaimer
Last updated: December 16, 2019
The information contained on www.altprotein.com website (the "Service") is for general information purposes only.
Alt Protein assumes no responsibility for errors or omissions in the contents on the Service.
In no event shall Alt Protein be liable for any special, direct, indirect, consequential, or incidental damages or any damages whatsoever, whether in an action of contract, negligence or other arising out of or in connection with the use of the Service or the contents of the Service. Alt Protein reserves the right to make additions, deletions, or modification to the contents on the Service at any time without prior notice.
Alt Protein does not warrant that the Service is free of viruses or other harmful components.
Fitness disclaimer
The Service offers health, fitness and nutritional information and is designed for educational purposes only. You should not rely on this information as a substitute for, nor does it replace, professional medical advice, diagnosis, or treatment. If you have any concerns or questions about your health, you should always consult with a physician or other health-care professional.
Do not disregard, avoid or delay obtaining medical or health-related advice from your health-care professional because of something you may have read on the Service. The use of any information provided on the Service is solely at your own risk.
You can also review our Editorial Integrity Policy.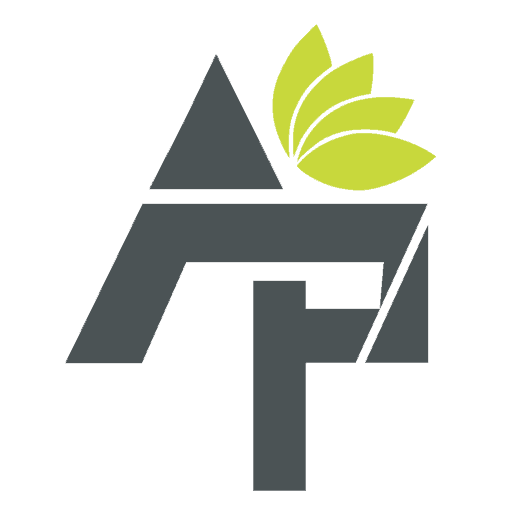 Alt Protein Team is a team of professionals and enthusiasts committed to bringing you the most up-to-date information on alternative protein, health and wellness, workouts, and all things health-related. We've reviewed a lot of products and services so you don't have to guess when you spend your hard-earned money on them. Whether you want to shed some pounds, build lean muscle or bulk, we can help you figure out what you need to do and what you need to have to achieve your goals.